Uxbridge Maternity Photographer
Jennifer & Scott
It's hard to believe that just over a year ago, I was an Uxbridge maternity photographer, photographing Jennifer & Scott! Now, not only do they have a gorgeous baby boy, but they also got married and had a beautiful wedding day!

Their wedding blog post will be up next, but for now, here are some of their maternity photos. Time certainly does fly!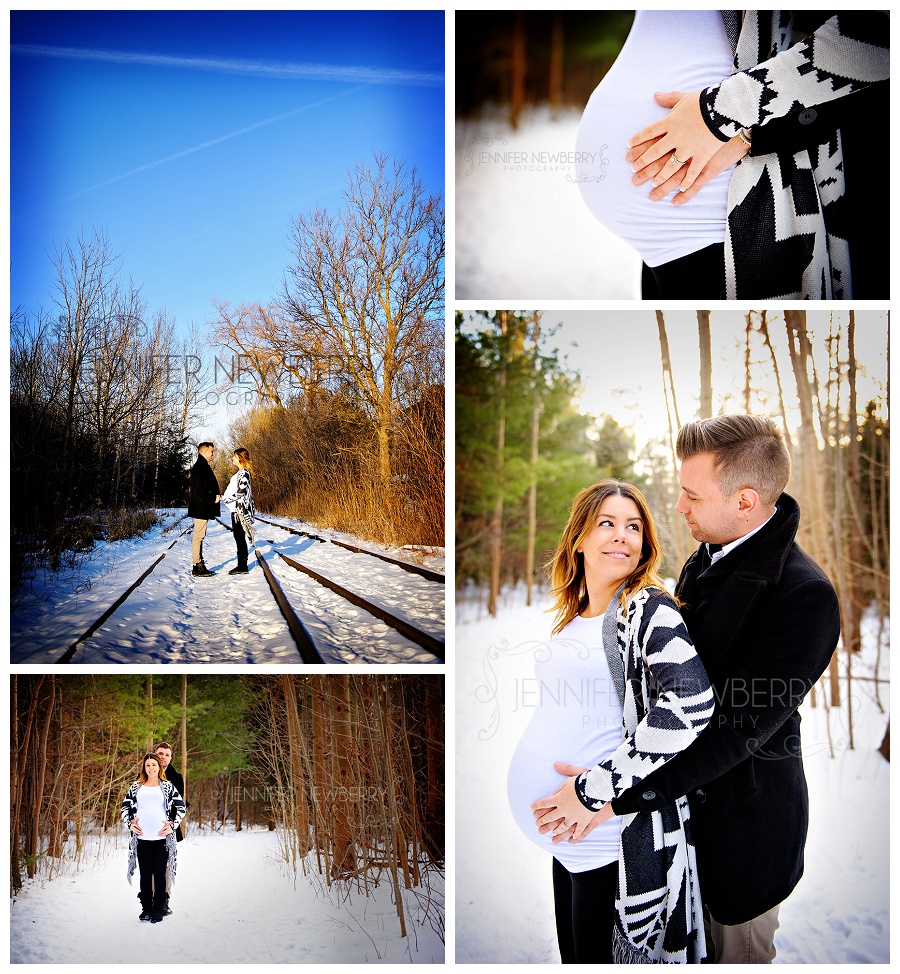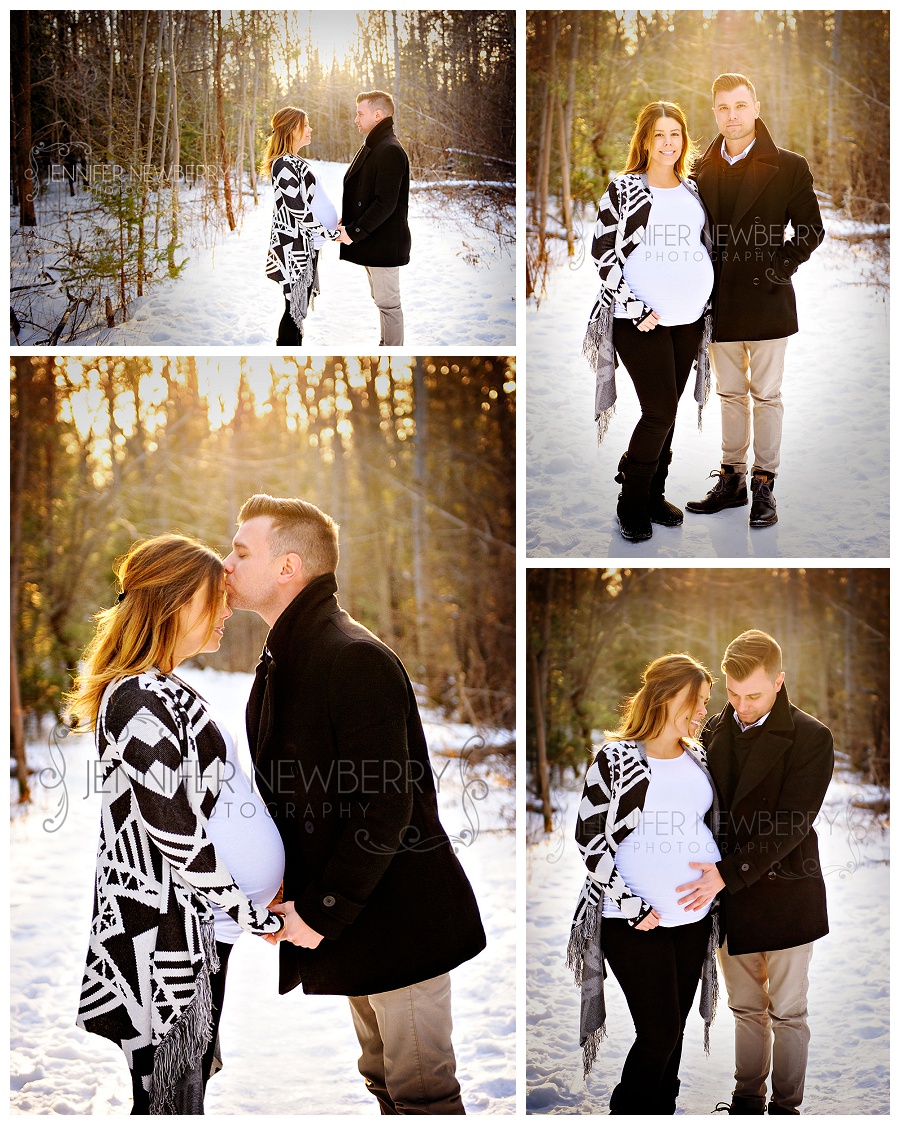 Are they photogenic or what?! Total naturals in front of the camera!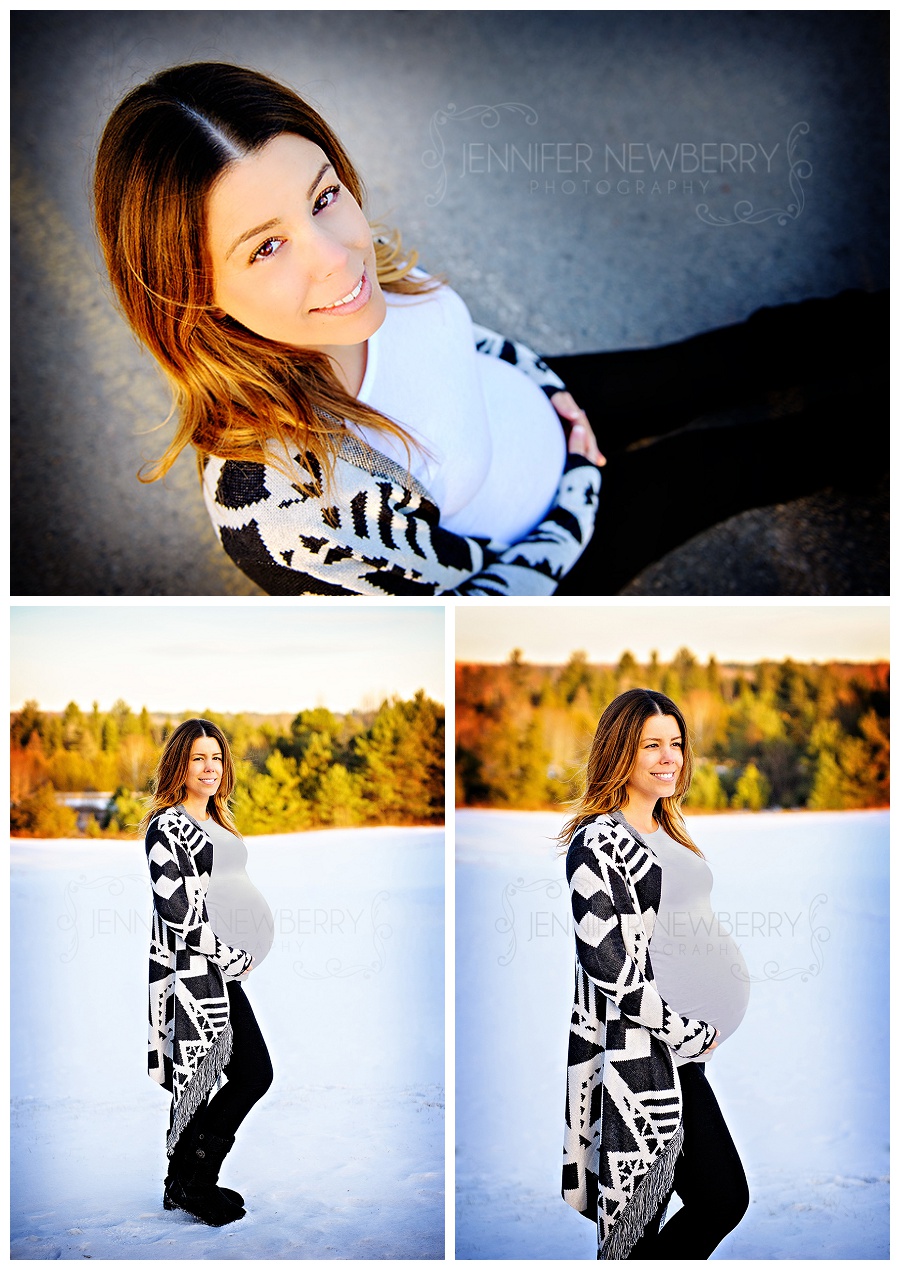 I did do a slight colour change on Jenn's shirt in the 2 photos above – Jenn's white shirt blended in with the snow in the background.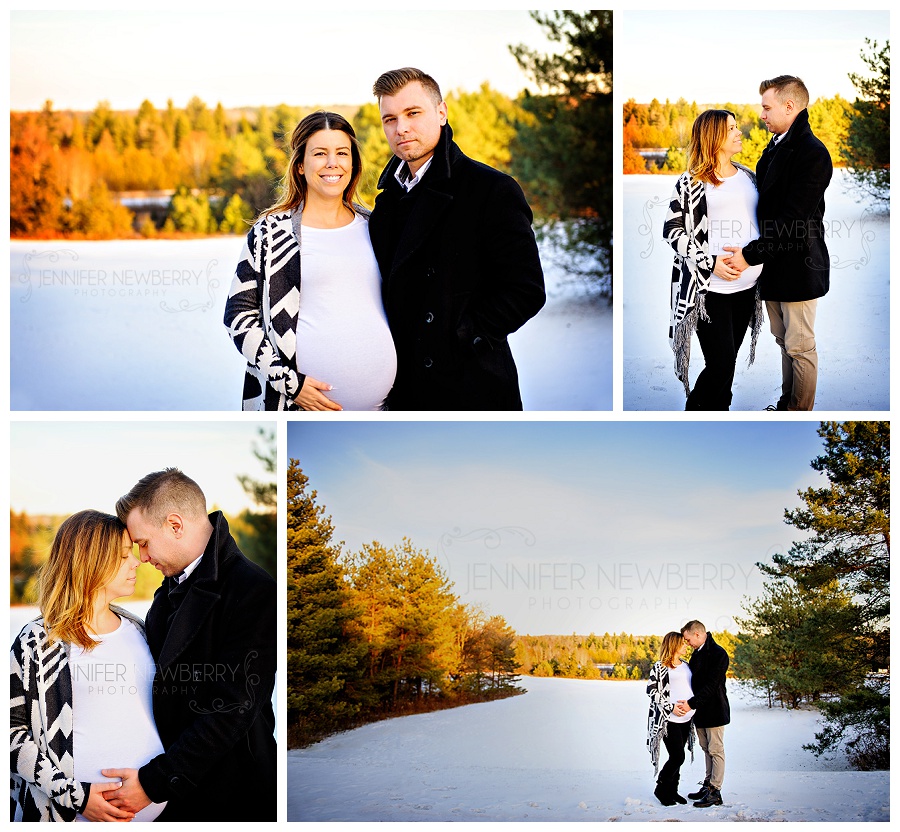 ---
Uxbridge Maternity Photography by Newmarket Wedding Photographer, Jennifer Newberry
This is Uxbridge maternity photography at its best. Jennifer Newberry Photography is an award winning photographer based in the Newmarket area. Offering wedding coverage in Newmarket, Aurora, Richmond Hill, Markham, Uxbridge, Vaughan, Toronto and all of Southern Ontario, this wedding photography studio is one of the top studios in the area and is located right here in Newmarket.
Creative. Stylish. Award-winning. These are the words typically used to describe this Uxbridge maternity photographer. With clients based all over the world, Newmarket is home to this Newmarket wedding photographer.
I take pride in offering our clients the type of Uxbridge maternity photography they are looking for. It's one thing to take pictures, it's another to create art for my clients.
Our Uxbridge clients are typically looking for artwork for their home vs. snapshots, and that is what draws them into our Newmarket wedding photography studio.
Serving Newmarket, Aurora, Richmond Hill, Markham, Uxbridge, Vaughan, Toronto and Beyond
Jennifer Newberry Photography offers Uxbridge maternity photography coverage in the GTA, including but not limited to, Newmarket ON, Toronto ON, Barrie ON, Waterloo ON, London ON, Hamilton ON, Muskoka ON, and the surrounding areas.
Not looking for an Uxbridge maternity photographer? Please be sure to consider me for your family photography needs in the Newmarket area.