Toogood Pond Park Wedding Photos | Markham Wedding Photographer | Tom & Iryna's Sneak Peeks!
Now that Tom and Iryna are back from their amazing honeymoon in Aruba, I thought I would post some sneak peeks from their perfect day!
Tom and Iryna got married at civil ceremony at the Markham Civic Centre. Before the ceremony however, we went to Unionville's Toogood Pond Park (a short drive from the Markham Civic Centre), to take some photos of the soon-to-be-married couple!
I love Toogood Pond Park because it's a small(ish) park, but there are gorgeous spots everywhere to take photos! It was threatening to rain which gave us the MOST amazing cloud cover (light-wise), but the rain held off until everything was done and I was driving home! It was PERFECT!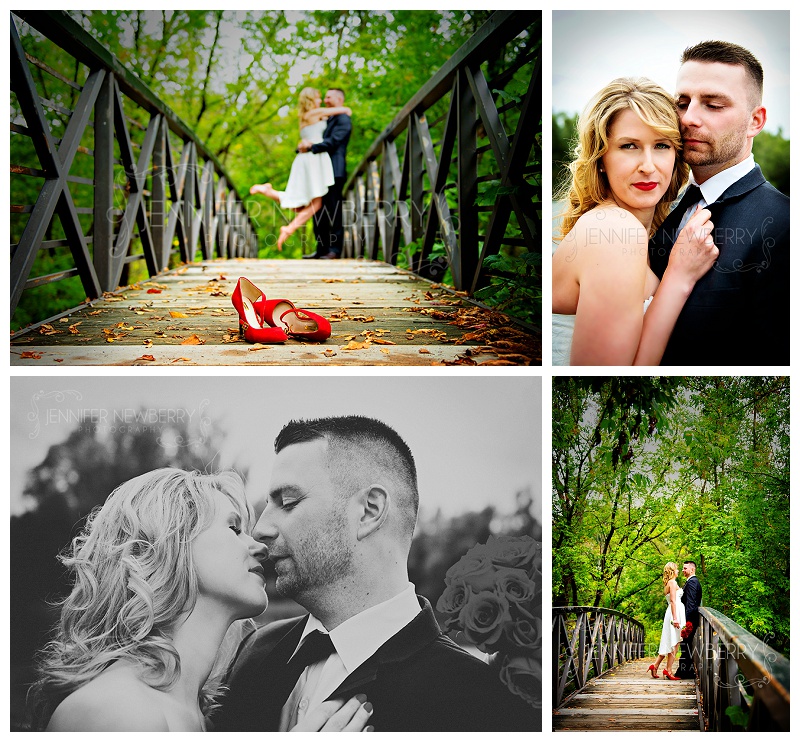 The fallen leaves on the bridge in that first photo made me think of the beautiful autumn colours that are coming soon, so I made a little tweak to it. (Iryna & Tom, you will be getting both versions!)
I can't decide which version I like better. Feel free to comment and let me know which version you prefer!
Tom and Iryna are SO much fun, so easy to work with, and just all-around awesome!! I feel so lucky to have been part of their special day!