The Manor Wedding Pictures | Kettleby Photographer
Amanda & Kenny's Sneak Peek
I am very excited to be able to share some sneak peeks from Amanda and Kenny's wedding at The Manor in Kettleby (near Newmarket)! Their Manor wedding pictures are gorgeous, and they are such a sweet couple!

They have been engaged for over a year-and-a-half, and after doing their Fenelon Falls engagement session this past fall, I got to know them a bit better and I knew for sure that they were just perfect together, and so obviously in love!

Amanda was a most-beautiful bride! I do love a poofy wedding dress and long veil (loveloveLOVE long veils! They make for such fun dramatic wedding photos!), and Amanda totally rocked it!

In addition to a rose ceremony, we did a photo to honour the memory of Amanda's mother.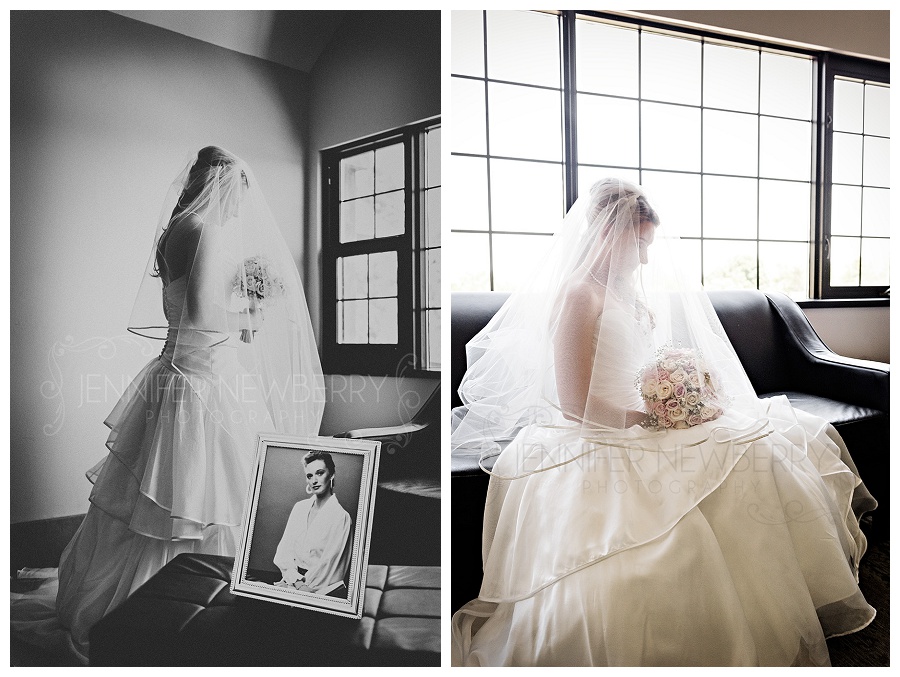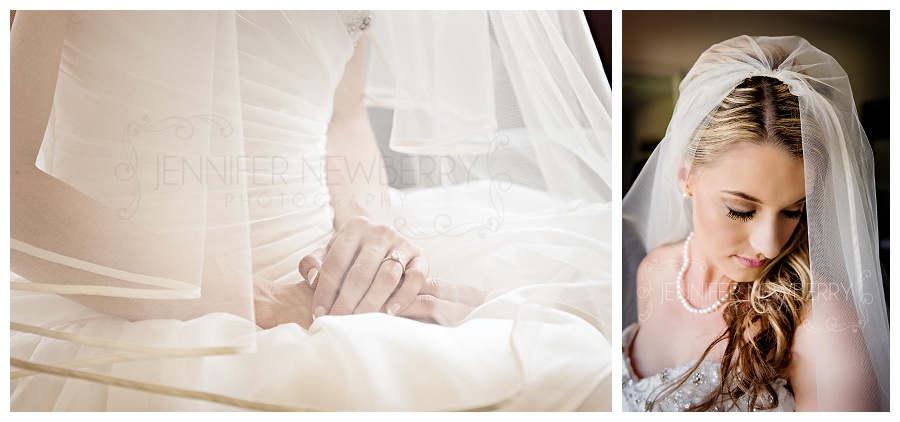 Amanda and Kenny had a beautiful outdoor ceremony on the grassy area in front of the wooden gazebo at The Manor, with a view that looked out over the water. Complete with blue skies and whispy clouds! Of course I must mention the heat…. it was HOT! Something like 32*C – 34*C I believe!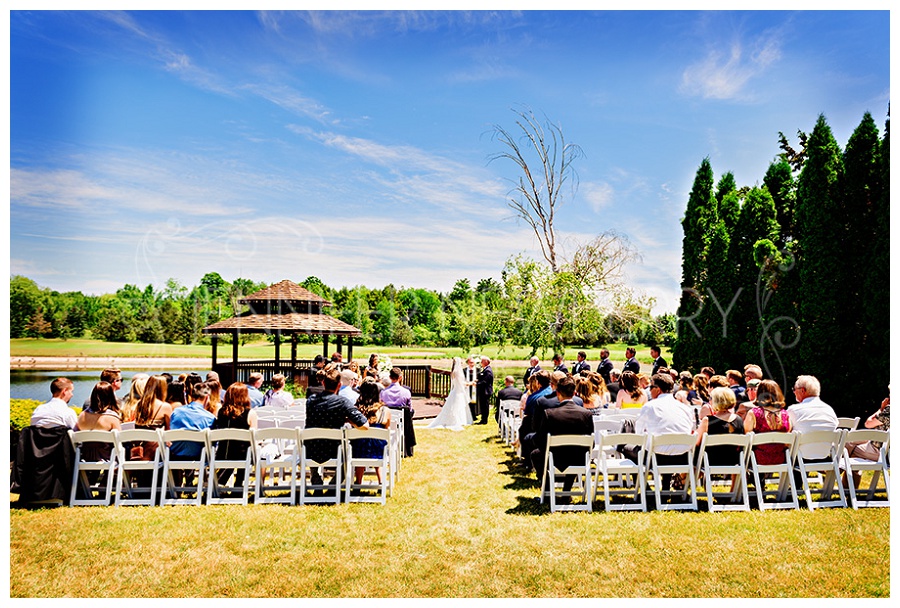 Kenny and Amanda had 6 groomsmen, 3 bridesmaids, and 1 adorable little flower girl. And yes, Kenny's best man was his identical twin brother! (Who did a really funny speech at the reception too.)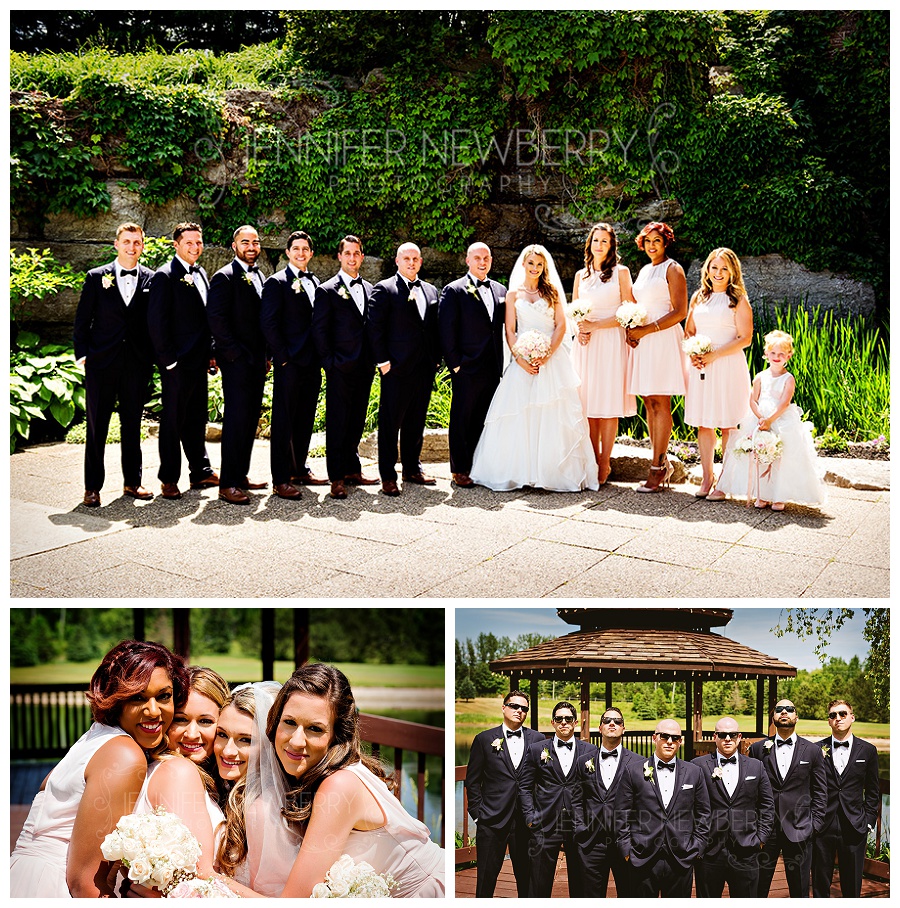 The happy couple!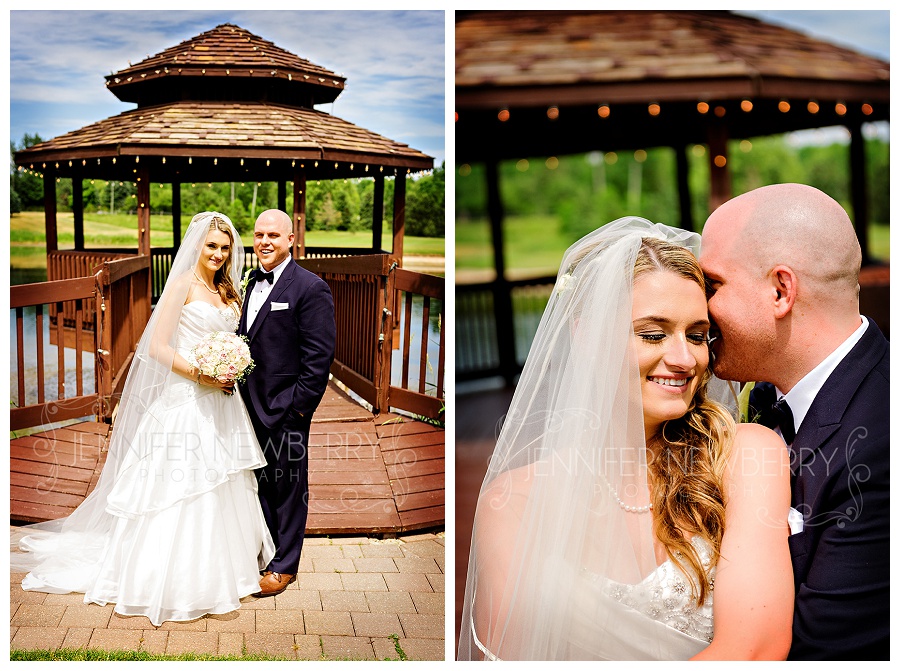 The beautiful bride.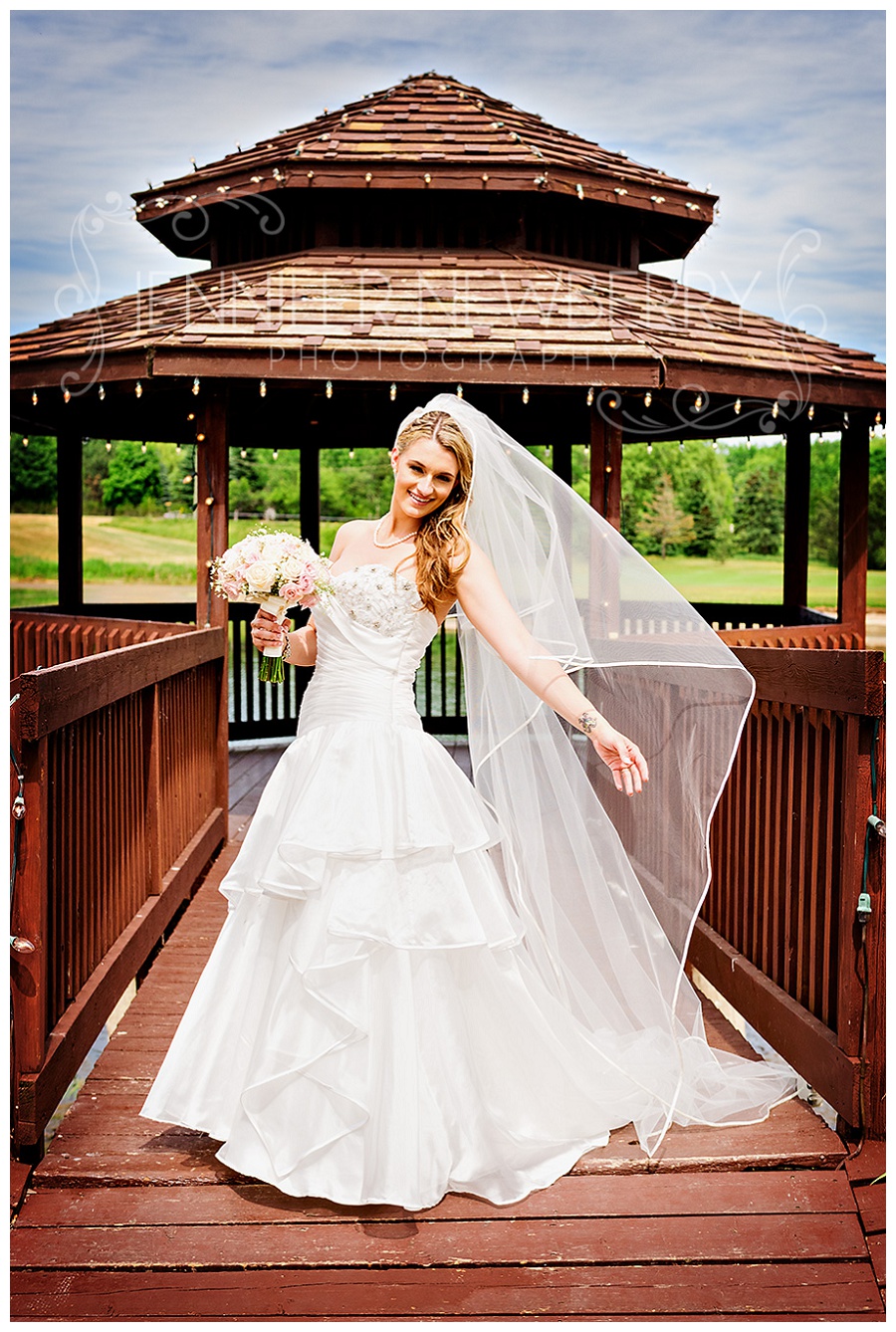 See, long veils are the best! 😉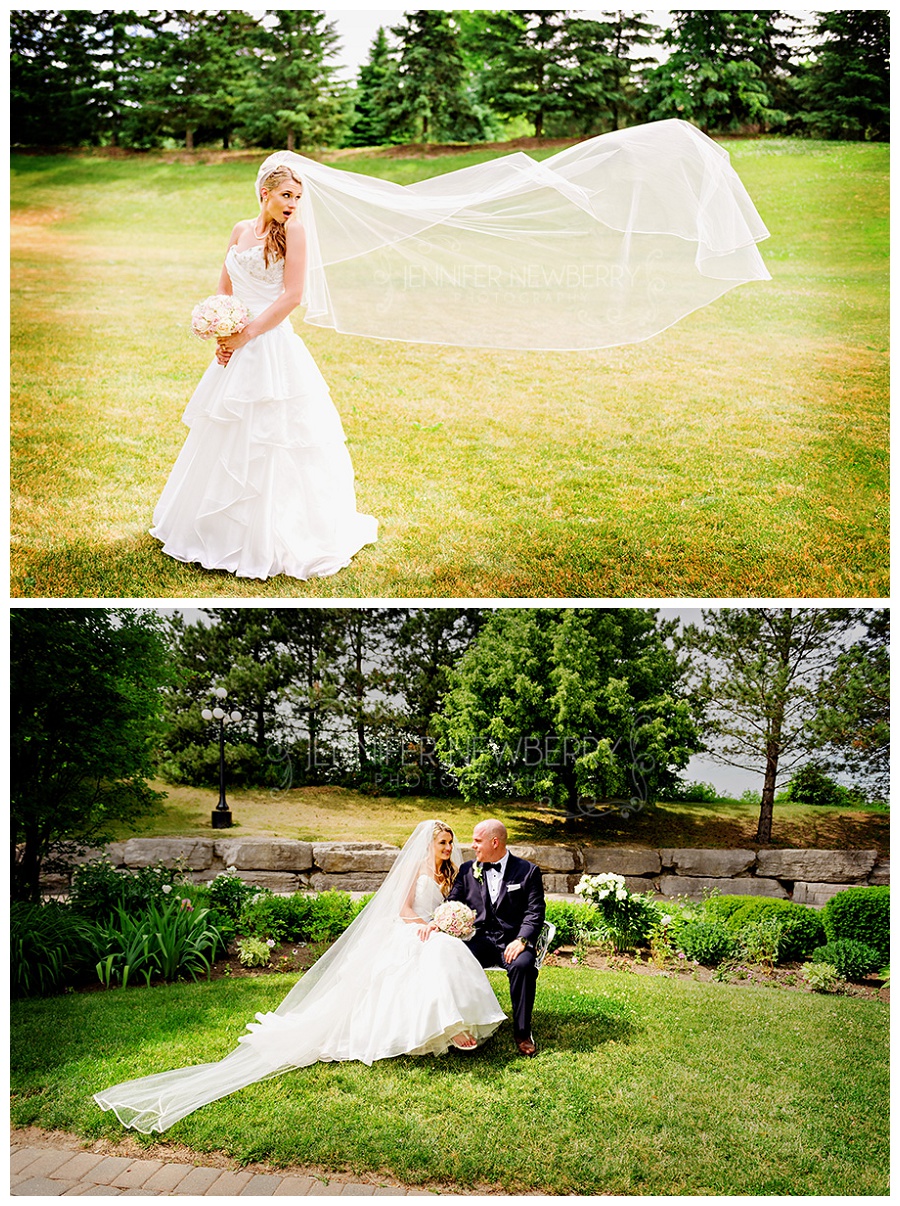 Congrats Mr. & Mrs. C! Your wedding day was absolutely perfect, and I'm so happy I got to be a part of it!


I hope you're enjoying your honeymoon in my favourite place on Earth – Banff!!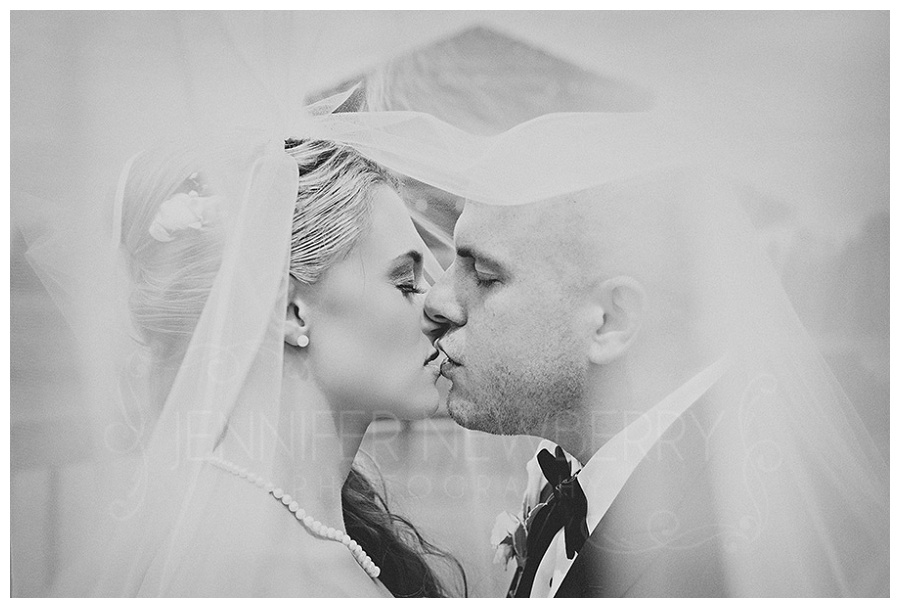 ---
Are you getting married? Looking for a Kettleby wedding photographer? Get in touch to have me, Jennifer Newberry Photography, capture your wedding, whether it's in Kettleby, Newmarket, Toronto, Barrie, Waterloo, Hamilton, London, Muskoka, or beyond! I'd love to chat about your wedding plans!
---
Kettleby Wedding Photography by Newmarket Wedding Photographer, Jennifer Newberry
Jennifer Newberry Photography is anything but your average Kettleby wedding photographer. Each wedding is treated with care and creativity not found with other Newmarket wedding photography studios. Your wedding day is carefully crafted to offer one of a kind unique photography in the Kettleby, Newmarket, York Region and Toronto areas.
This is Kettleby wedding photography at its best. Jennifer Newberry Photography is an award winning photographer based in the Newmarket area. Offering wedding coverage in Kettleby, Newmarket, Aurora, Richmond Hill, Markham, Vaughan, Toronto and all of Southern Ontario, this wedding photography studio is one of the top studios in the area and is located right here in Newmarket.
Creative. Stylish. Award-winning. These are the words typically used to describe this Kettleby wedding photographer. With clients based all over the world, Newmarket is home to this Kettleby wedding photographer.
I take pride in offering our clients the type of Manor wedding pictures they are looking for. It's one thing to take photos, it's another to create art for my clients.
Our Kettleby clients are typically looking for artwork for their home vs. snapshots, and that is what draws them into our Newmarket wedding photography studio.
Serving Kettleby, Newmarket, Aurora, Richmond Hill, Markham, Vaughan, Toronto and Beyond
Jennifer Newberry Photography offers Kettleby wedding photography coverage in the GTA, including but not limited to, Kettleby ON, Newmarket ON, Toronto ON, Barrie ON, Waterloo ON, London ON, Hamilton ON, Muskoka ON, and the surrounding areas.
Not looking for a Kettleby wedding photographer? Please be sure to consider me for your family photography needs in the Newmarket area.