Bradford Wedding Photographer
Kristine & Outhith
How They Met
Kristine and Outhith met at Sheridan College on February 26, 2010. They were in the same class. Outhith was very quiet, and he went to college just to focus on his studies. (Meanwhile, Kristine has a bubbly personality, and is very social.) Since Outhith was so quiet, Kristine thought he was so mysterious. He barely spoke or socialized with the other students.
Anyway, it was a very cold day, and Outhith asked Kristine to watch a movie called "Shutter Island" – and things took off from there!

The Proposal
After dating for eight years (and having a son together), Outhith decided it was time to propose. It was an evening in November, and Outhith took Kristine back to Sheridan College (where they first met). They had this favourite spot on campus, right by the pond where they used to hang out a lot in their college days. Outhith took her back there, and asked Kristine to marry him on bended-knee.

The Wedding
Kristine and Outhith had a small wedding in Bradford, at the home of Rev. Pamela Covert-Slater, on the anniversary of the day they met – February 26th! They are also planning a big destination wedding in Mexico next year (also on February 26th)!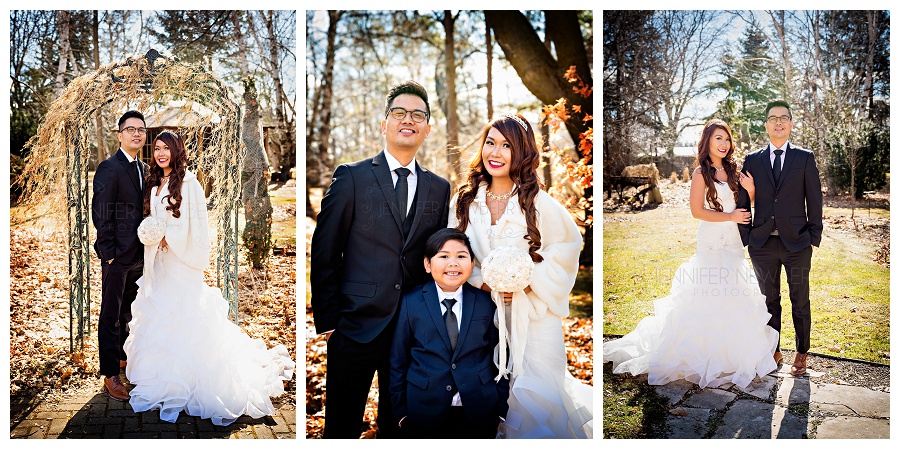 Getting married in February, Kristine and Outhith were hoping for a "winter wonderland" type of wedding, with lots of snow. Oddly enough, everything melted the week leading up to their wedding! I used some photoshop magic to create a bit of snow for a few photos, just for fun 🙂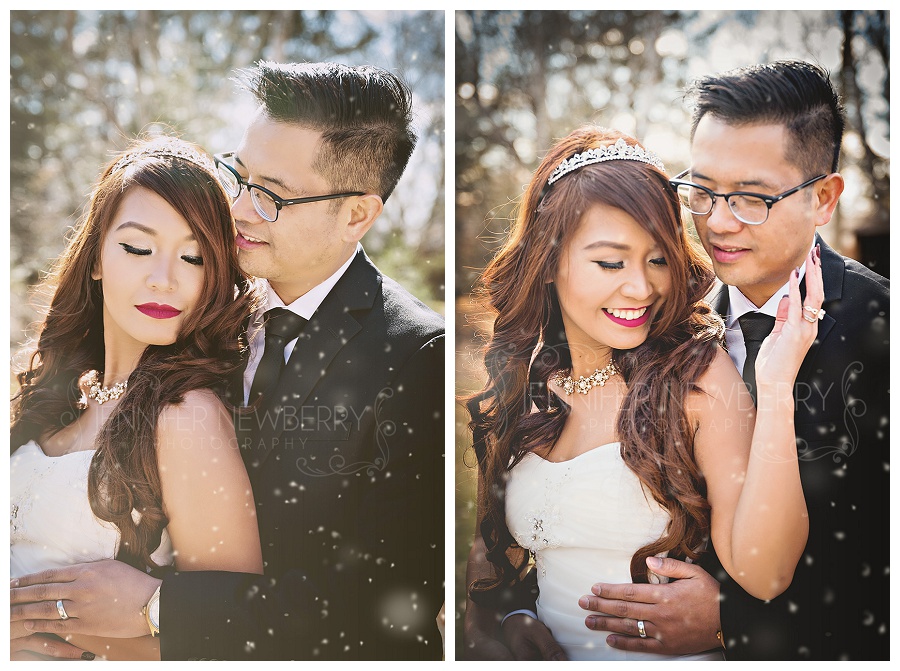 Congrats Kristine & Outhith!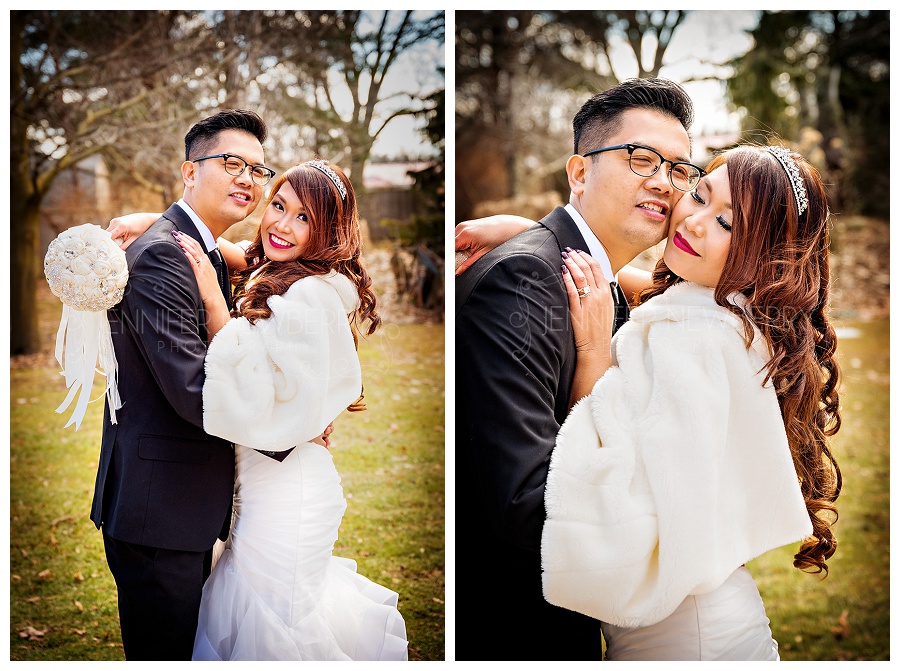 Wedding vendors:
Venue & Officiant: Rev. Pamela Covert-Slater
Wedding dress boutique: Jean Fashion
Bradford wedding photographer: Jennifer Newberry Photography
---
Are you getting married? Looking for a Bradford wedding photographer? Get in touch to have me, Jennifer Newberry Photography, capture your wedding, whether it's in Bradford, Newmarket, Aurora, Richmond Hill, Toronto, Barrie, Waterloo, Hamilton, London, Muskoka, or beyond! I'd love to chat about your wedding plans!