#CartellaPartyof2

Newmarket Wedding Photographer | Newmarket Wedding Photos | Madsen's Greenhouse
Corrie & Justin
I have some Newmarket wedding photos to share today! Corrie and Justin got married at the ever-popular Madsen's Greenhouse in Newmarket. I've thought long and hard about how to describe the "theme" of Corrie and Justin's wedding. There was foliage, birdcages, birch tree decorations, leaves, lavender… after much thought I've decided to describe it as an "Enchanted Forest" theme. It was truly beautiful! (Well done, Corrie!).
How They Met
Now here is something you don't hear too often… Corrie and Justin met while they were on vacation in Cuba! Justin was there with his buddy Alex, and Corrie was there with her 2 friends (Lauren and Kristen). Lauren wanted to meet Alex because they both went to Brock University. They all ended up hanging out together for the rest of the vacation, and they had a blast together! Corrie and Justin both thought that they had a lot of fun together, but they assumed they would never see each other again once they got back to Canada.

When they got home from Cuba, they added each other on Facebook and exchanged phone numbers. Since Corrie worked at a golf course, and Justin loves golf, Corrie invited Justin to go golfing. It was the summer, so they also attended various pool parties and outdoor get-togethers before they actually started dating.
The Proposal
It wasn't until 8 years later that Justin popped the question! It was the weekend after Corrie's birthday and Justin had planned an outing for that weekend, which was a complete surprise. Corrie came home from work and was greeted with flowers and wine. It took a while to notice, eventually Corrie noticed that her adorable dog Ava was wearing a new custom dog tag, which asked if Corrie wanted to marry Justin. Of course Corrie said yes! We celebrated by doing a waterfall tour and visiting the Eugenia waterfalls and a couple others, and exploring the outdoors for the day. Corrie said it was perfect!

The Wedding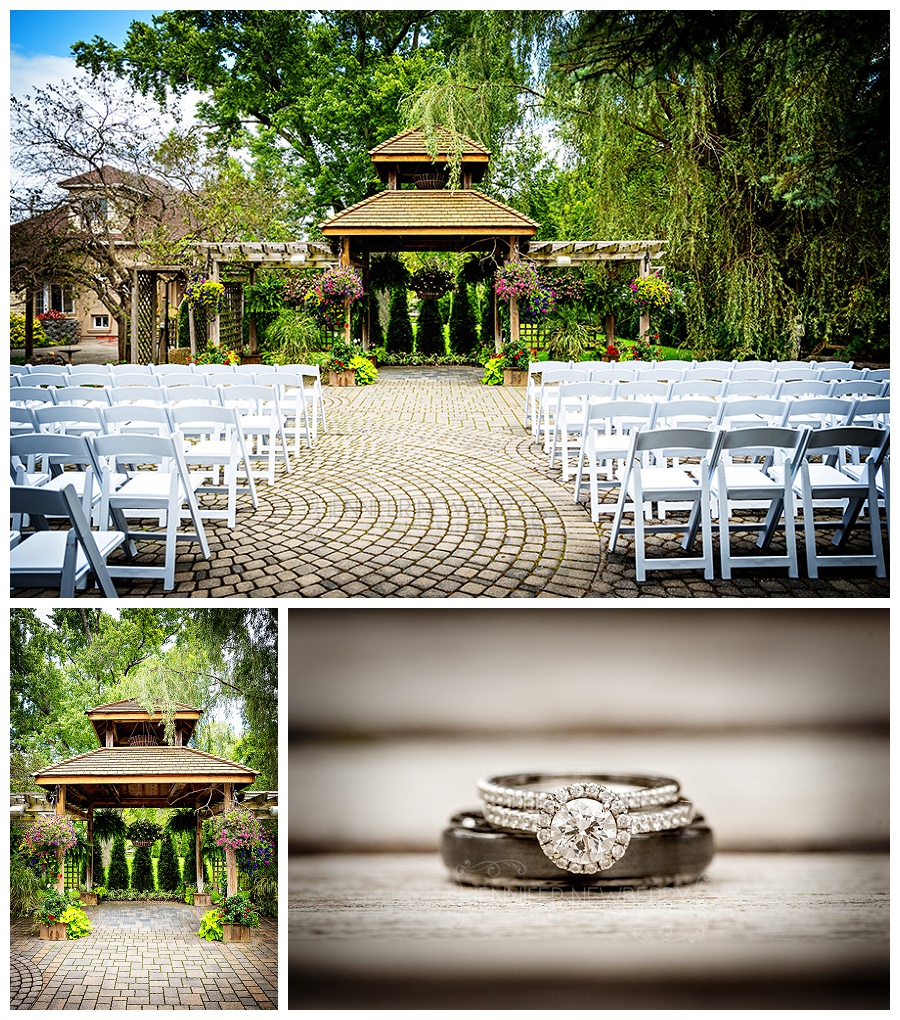 The Bride & Groom!
Once Corrie and Justin were all pretty, they opted to do a First Look so they could maximize the time with their guests after the ceremony.
After that we went right into bride & groom photos. I must say, these two are fantastic in front of a camera! I don't think I've ever shot so many bride & groom photos in such a short period of time!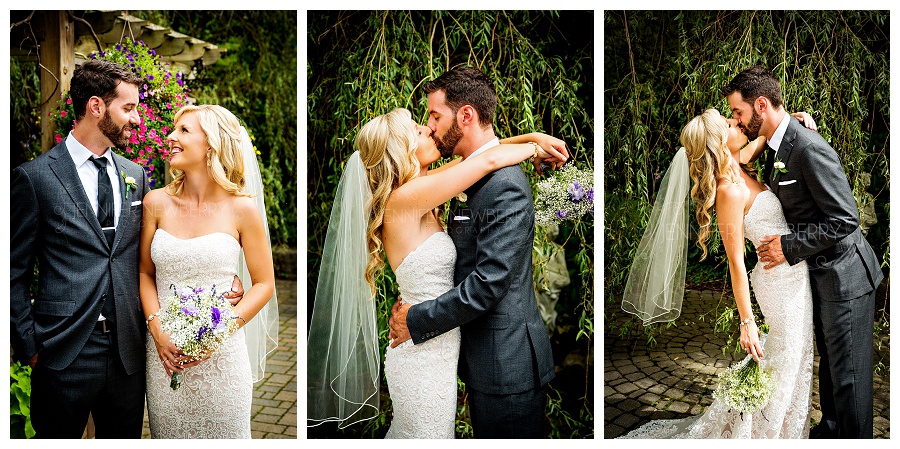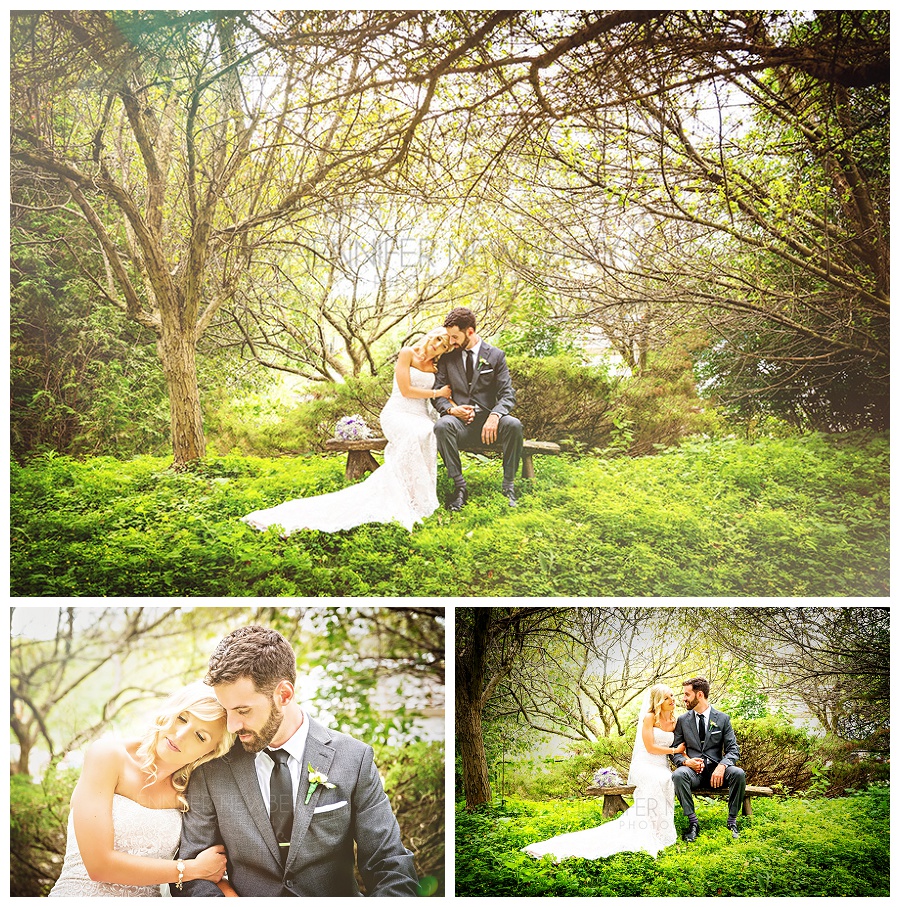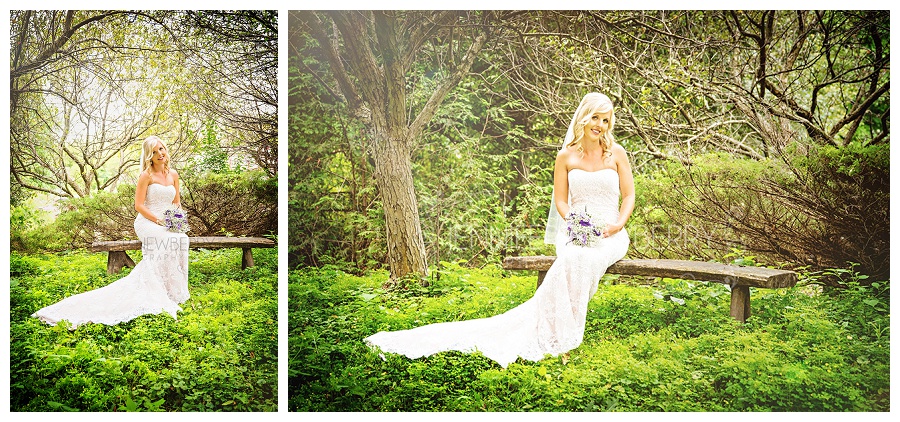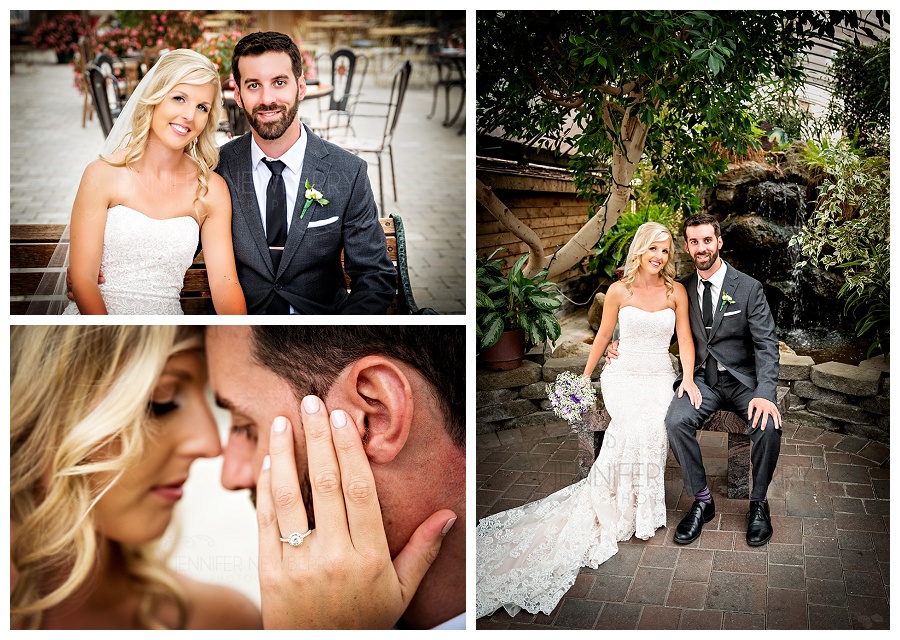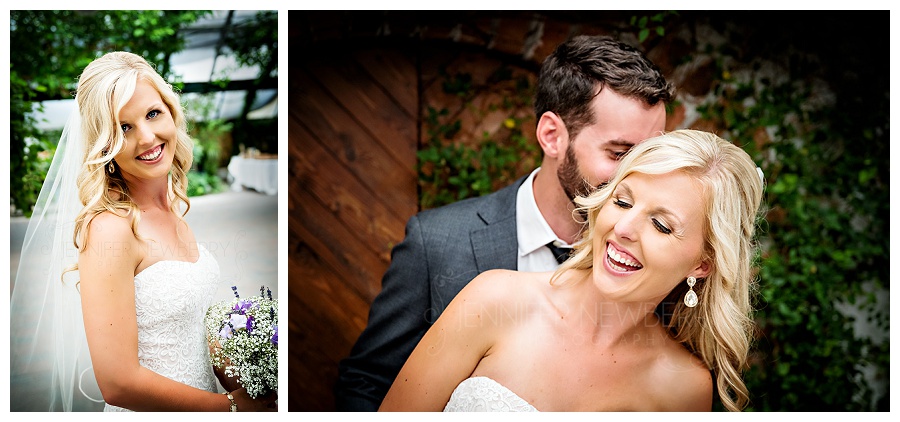 The Ceremony
It was a perfect day to have an outdoor ceremony!

The Reception
Here's where I will show you a bit of what I'm calling the "Enchanted Forest" decor!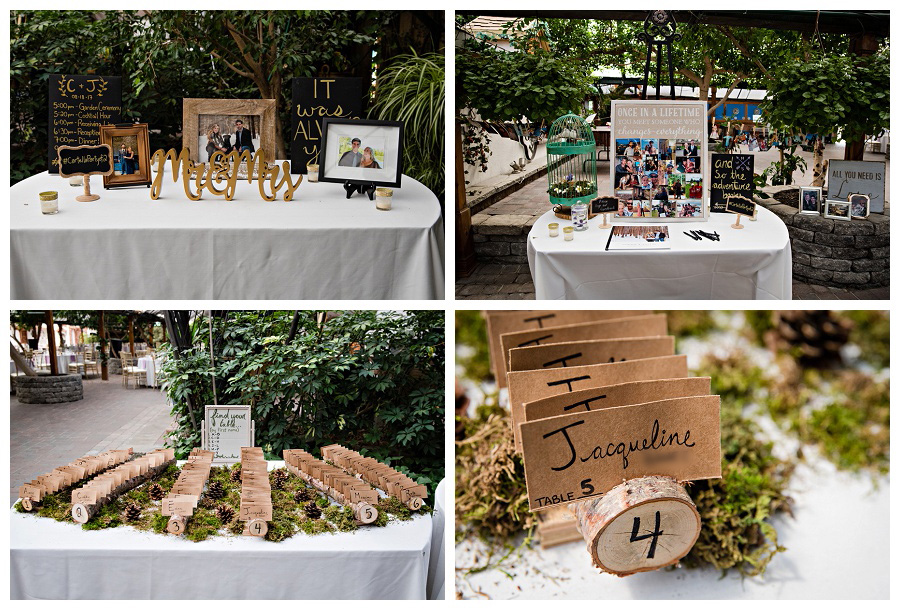 I LOVE how Corrie and Justin did their seating chart! The logs, the moss… love it! And the head table "Mr. & Mrs" sign? Come on – it's perfect!

Reception tables! It all goes together so elegantly. And the birch-tree-candle favors (made by Justin!)? Adorable.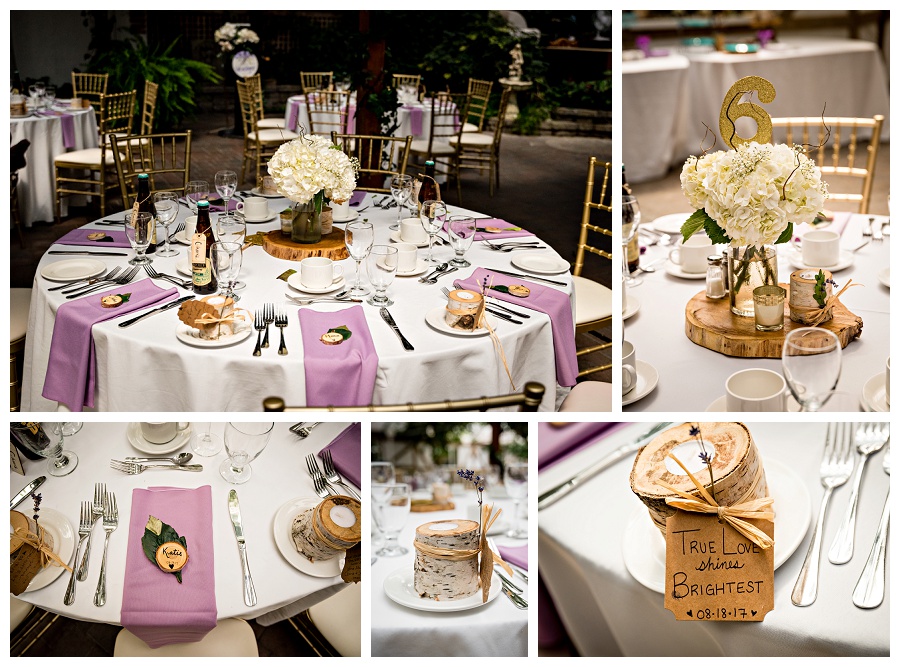 This is not a real cake (Corrie and her mom baked cupcakes!), but it is such a cool idea! If I remember correctly, Corrie told me her mom made this faux-cake out of pieces of birch tree, and then made a cute little cake topper with pinecones, decorating them to look like a bride and groom. And she even included a dog, to represent Corrie and Justin's dog Ava!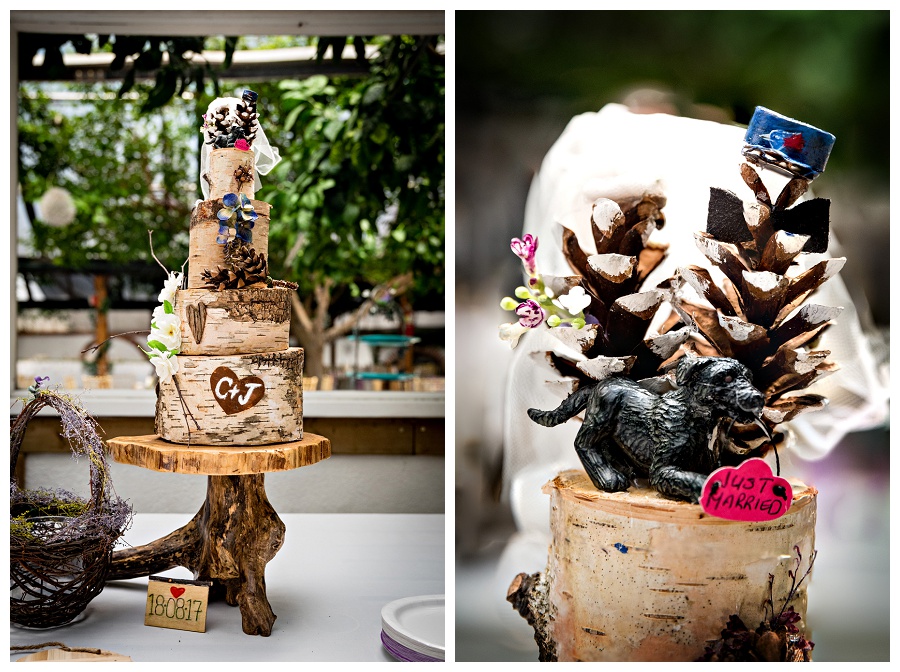 I always love to see how couples can decorate the same venue differently!

All in all, it was a fantastic day, and I'm just thrilled I got to be a part of it!

Congrats Corrie & Justin!
---

Venue: Madsen's Greenhouse
Florist: Mid-Valley Gardens
Cupcakes: DIY by Corrie & her mom!
DJ: Dynamic Music Solution
Makeup & Hair: Victoria Bourque Beauty Boutique
Caterer: O'Malley's Catering
Favours: DIY by Justin
Invitations: DIY by Corrie
Wedding dress boutique: Helen's Bridal
Wedding dress designer: Allure
Bride's shoes: Call It Spring
Bridesmaid's dress: Lulus
Mens' tuxes: Tip Top Tailors
Jeweler: Bradford Jewellery
Officiant: Jeff McQueen
Newmarket wedding photographer: Jennifer Newberry Photography
---
Are you getting married? Looking for a Newmarket wedding photographer? Get in touch to have me, Jennifer Newberry Photography, capture your wedding, whether it's in Newmarket, Aurora, Richmond Hill, Toronto, Barrie, Waterloo, Hamilton, London, Muskoka, or beyond! I'd love to chat about your wedding plans!