WaterStone Estate Wedding Photos | Jenny & Mason
Jenny and Mason's WaterStone Estate wedding happened on a special day, for them and for me! It just so happened that their wedding date was the same day as my baby's 1st birthday! Birthdays are a big deal in my house, but we celebrated my little guy's birthday the day before, so that at Jenny and Mason's wedding I could fully focus on documenting their day! They certainly made it worth it too – the wedding was phenomenal! It was a bright, beautiful day, and they went with a rustic theme, but with a bit of a vintage twist. For example, instead of a guestbook, they had a long piece of wood, featuring their names and wedding date, that their guests could sign.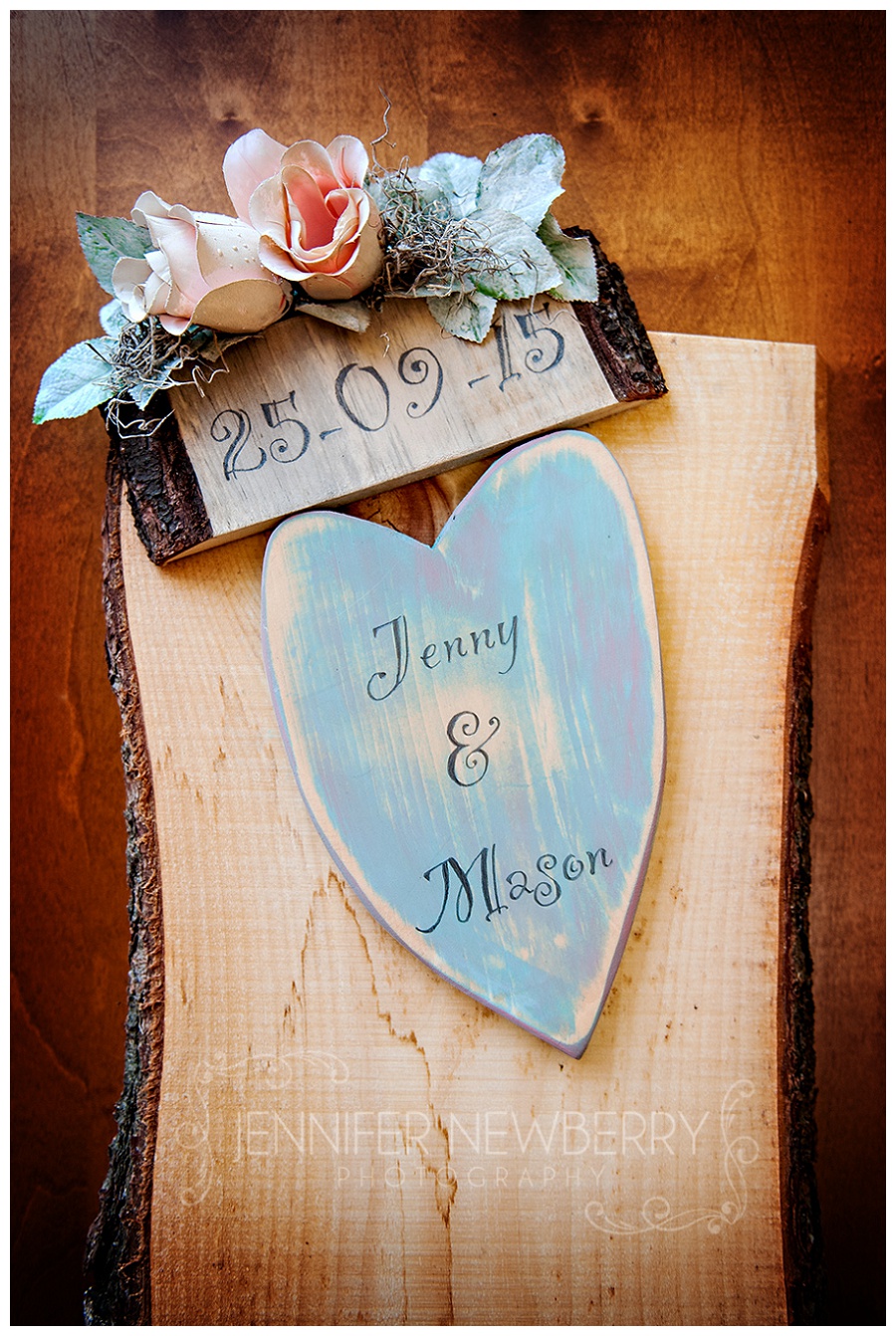 WaterStone Estate & Farms is an equestrian centre with real live horses! The grounds are beautiful and there are lots of great photo spots!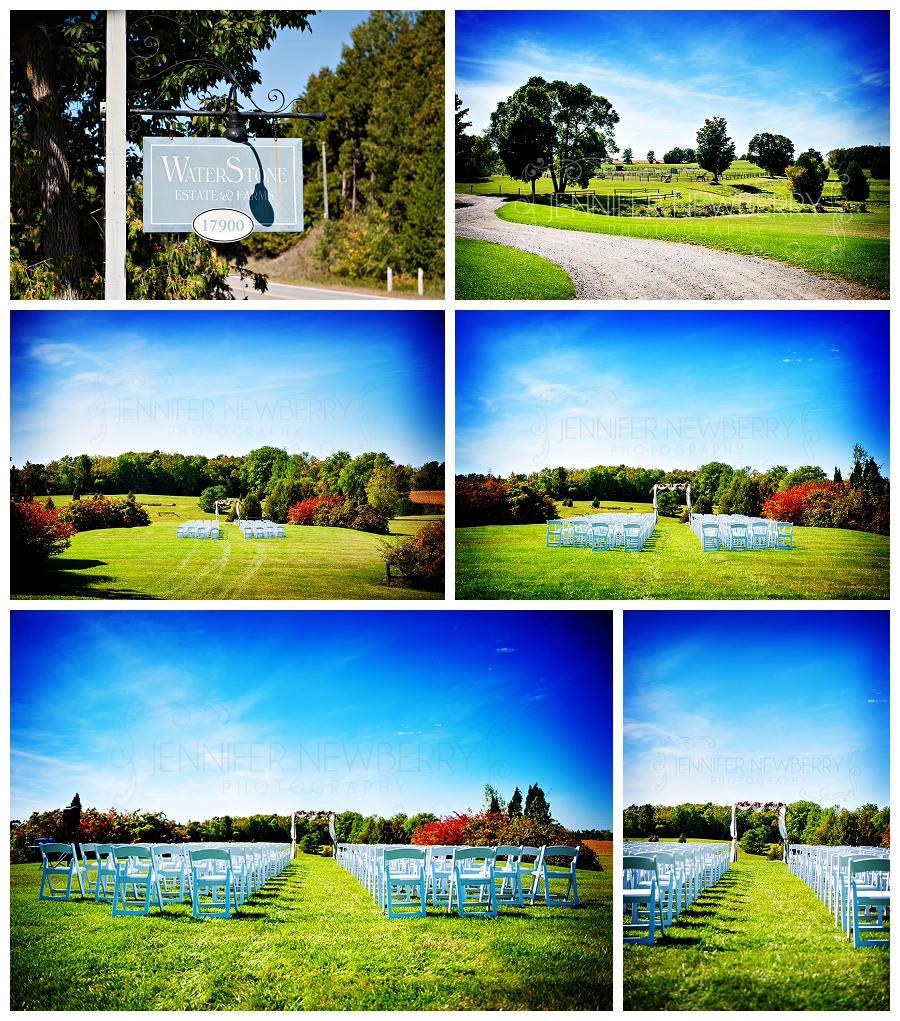 Jenny's Lazaro wedding gown was stunning, and looked absolutely perfect on her!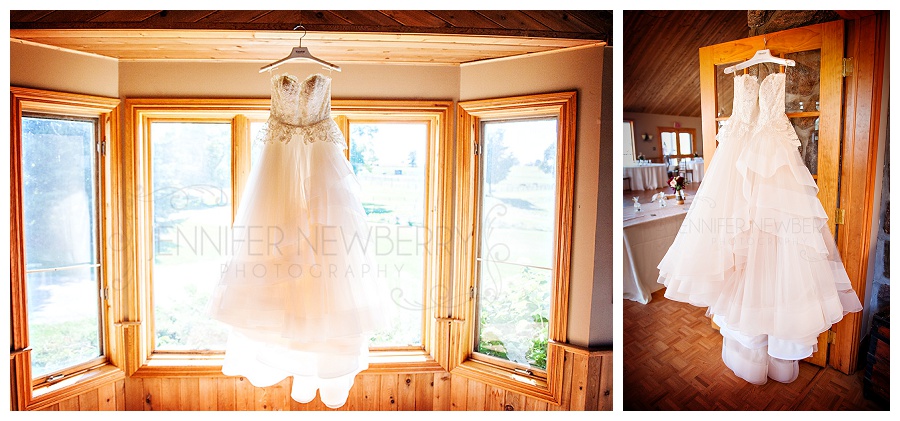 Jenny's cowboy boots matched the rustic wedding theme (and venue!) perfectly!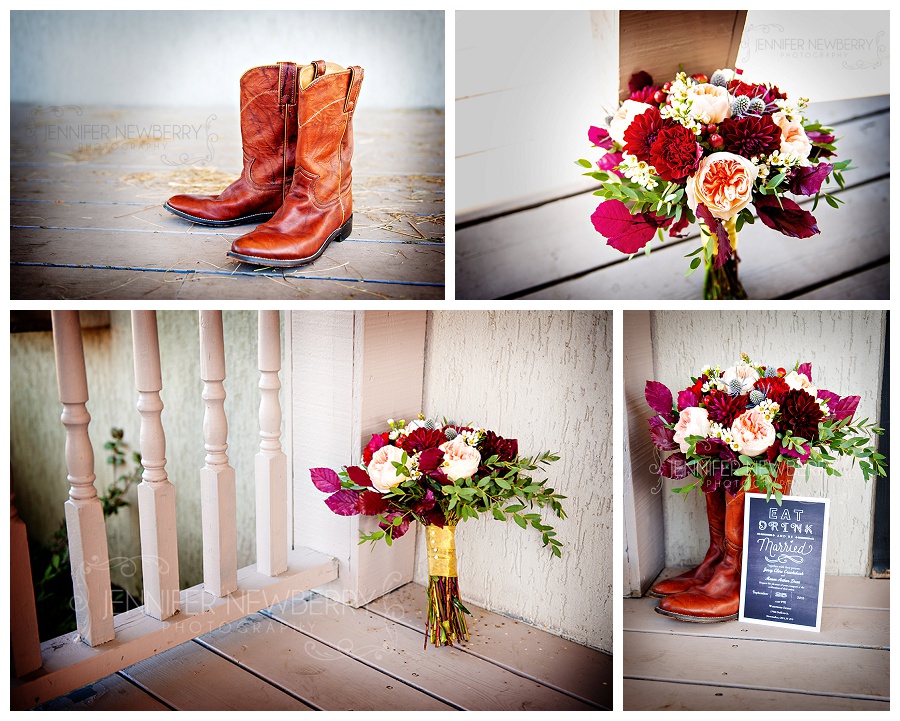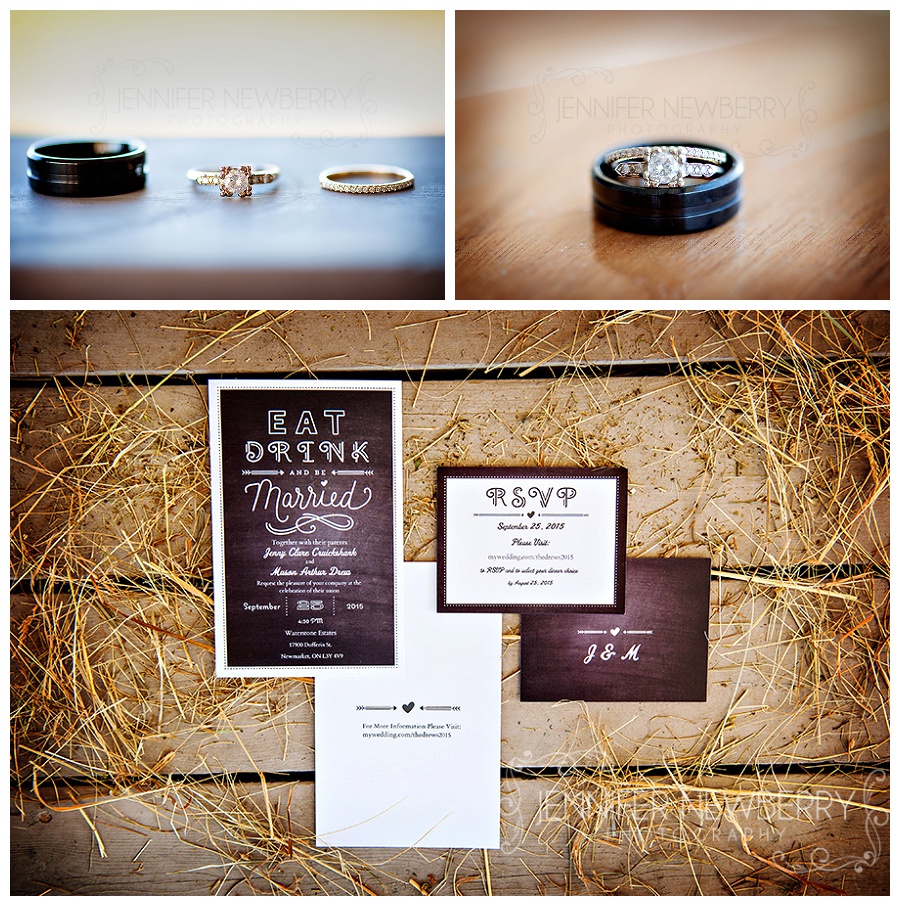 The bridal suite at WaterStone is fantastic! It's a huge room in the basement, with a private dressing area and bathroom. The large space was perfect for Jenny and her 6 bridesmaids to get ready in!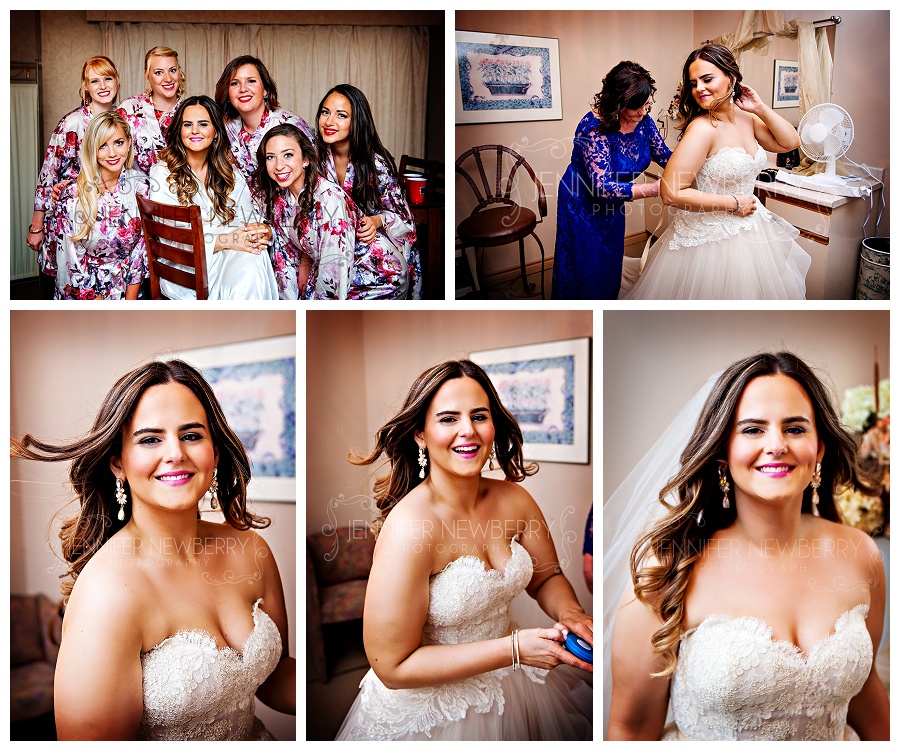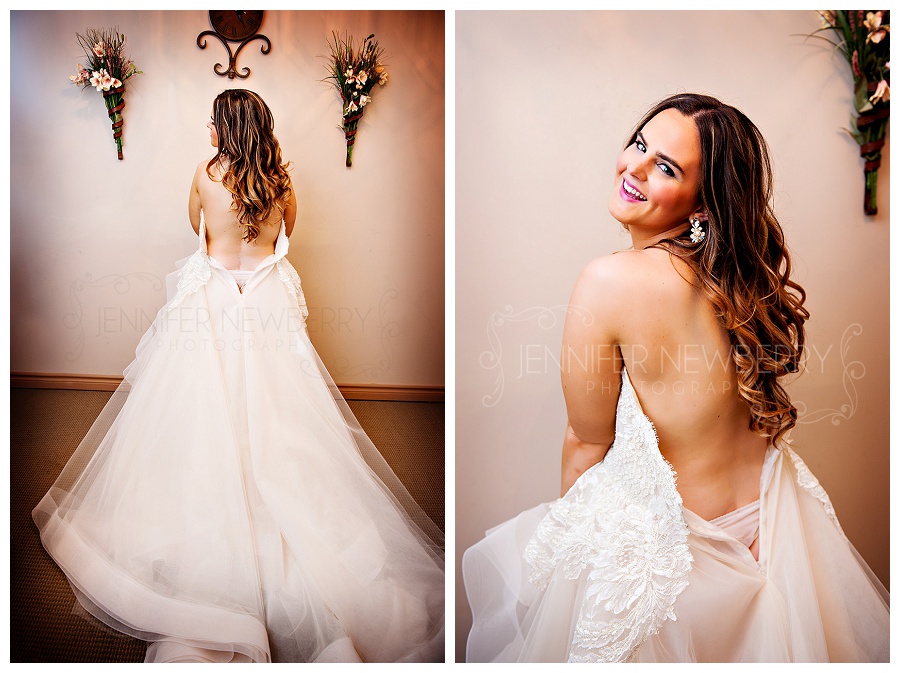 Jenny wore a floor-length veil, and I used it in many, many photos, as you will soon see!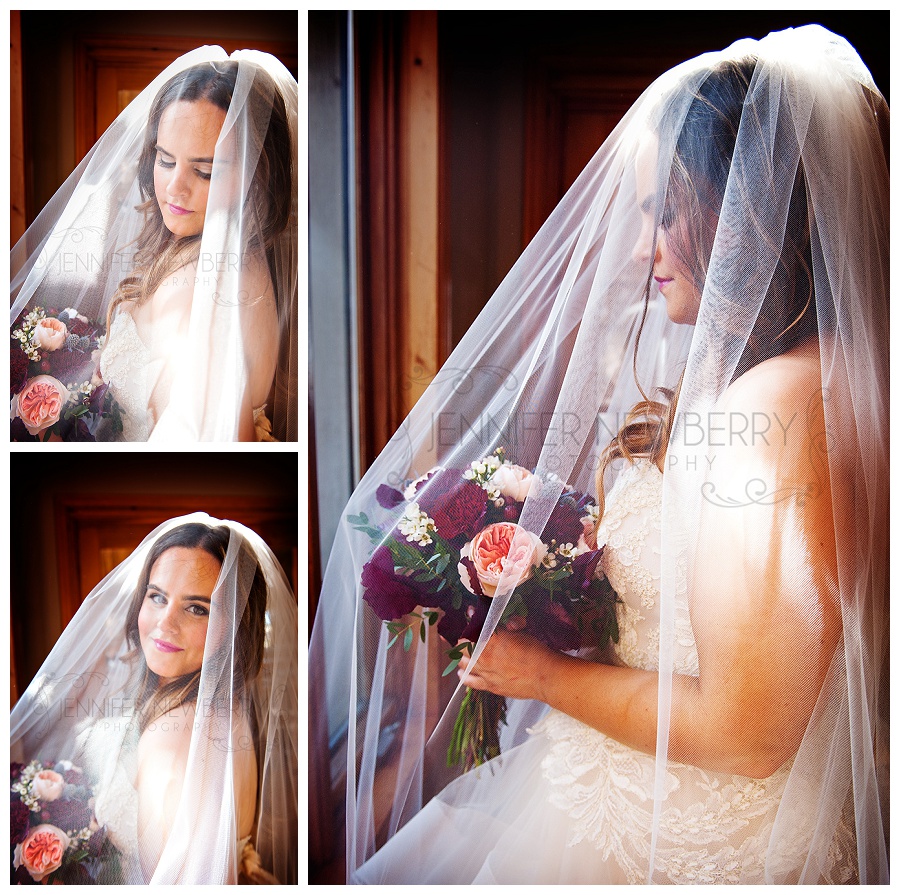 The tasty-looking cake below was made by Treat Yourself Cakes, and garnished with flowers by Bloomington Wellies.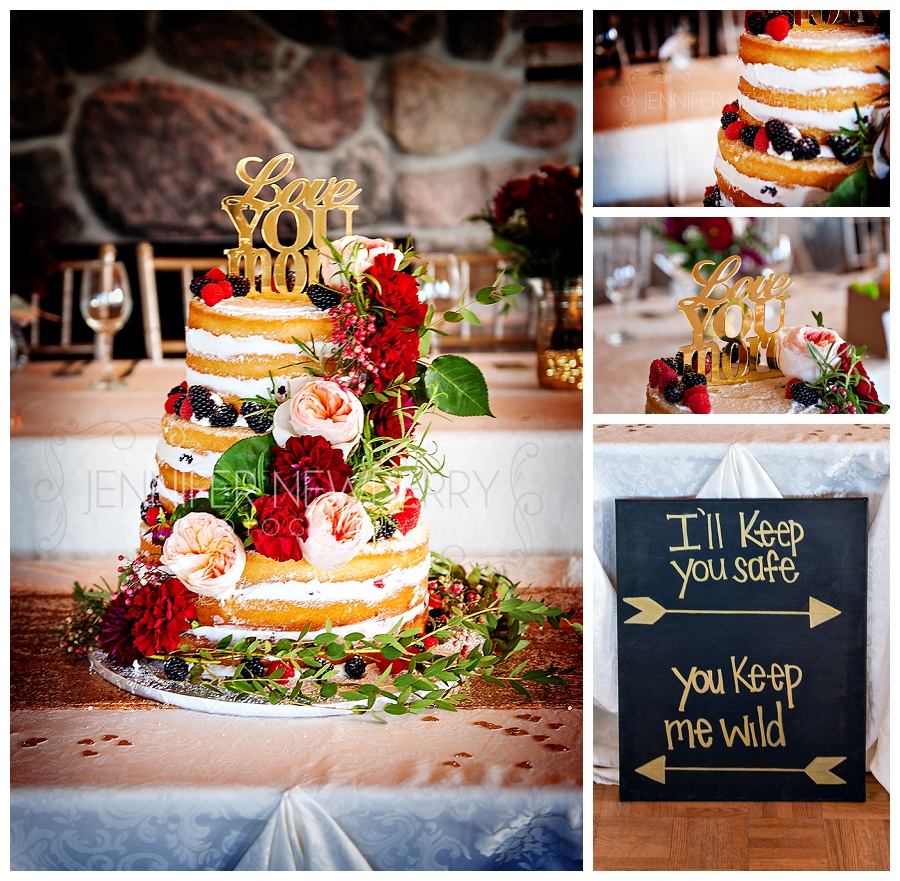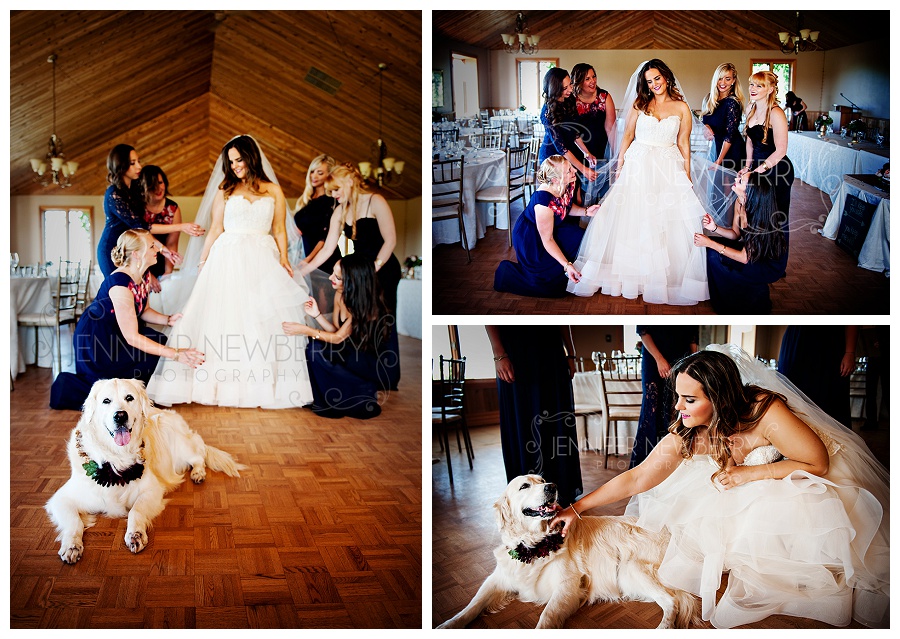 WaterStone has an expansive 100 acre property, which means lots of fields and gorgeous backdrops for photos!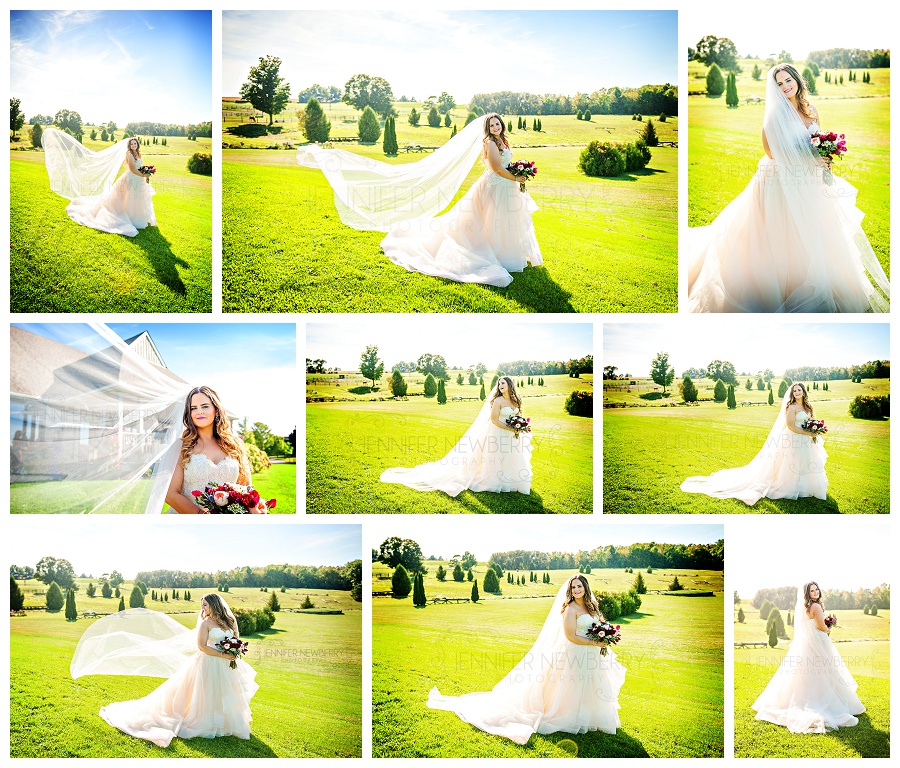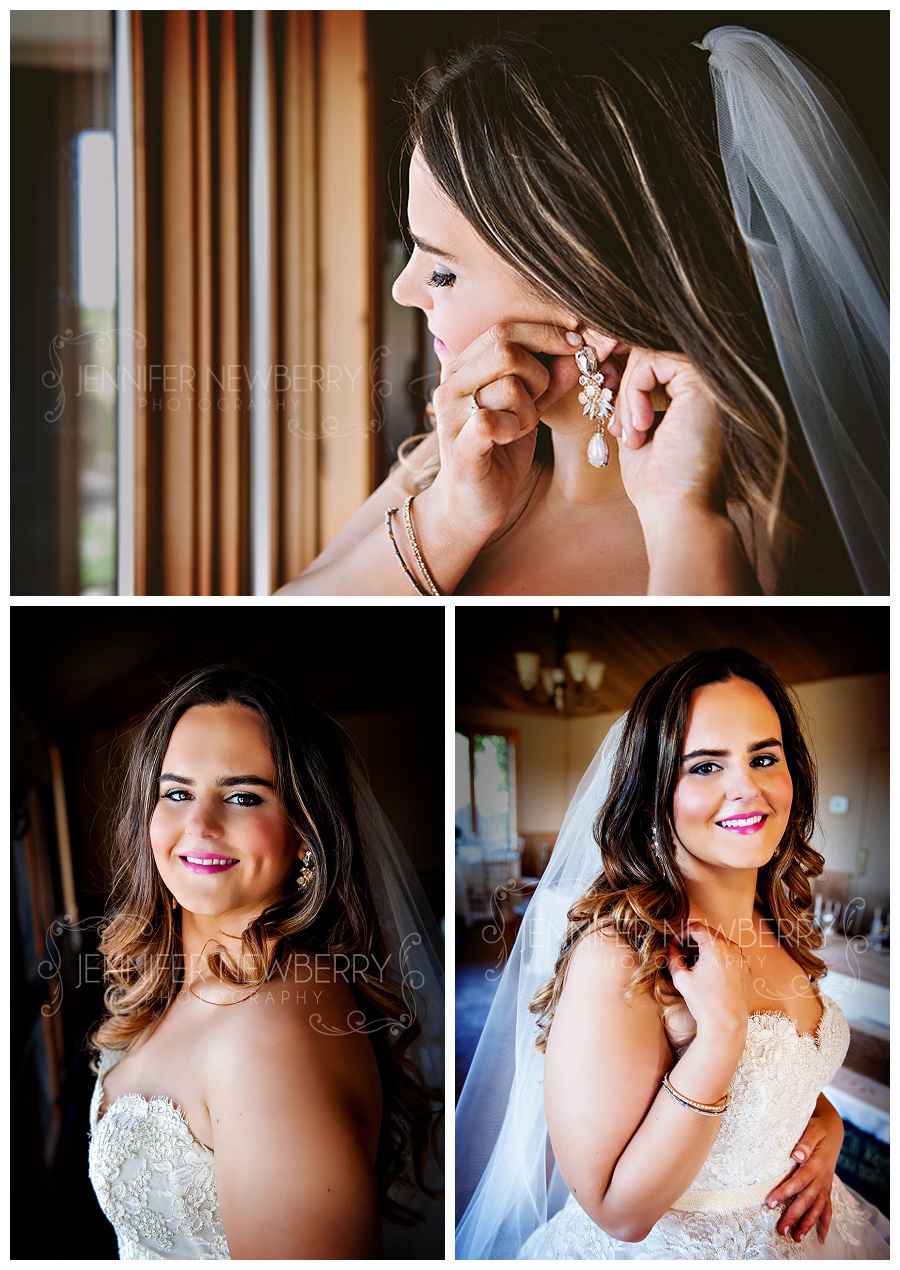 Mason looked handsome in his suit, as he walked up the aisle to escort his mother, and then Jenny's mother, to their seats.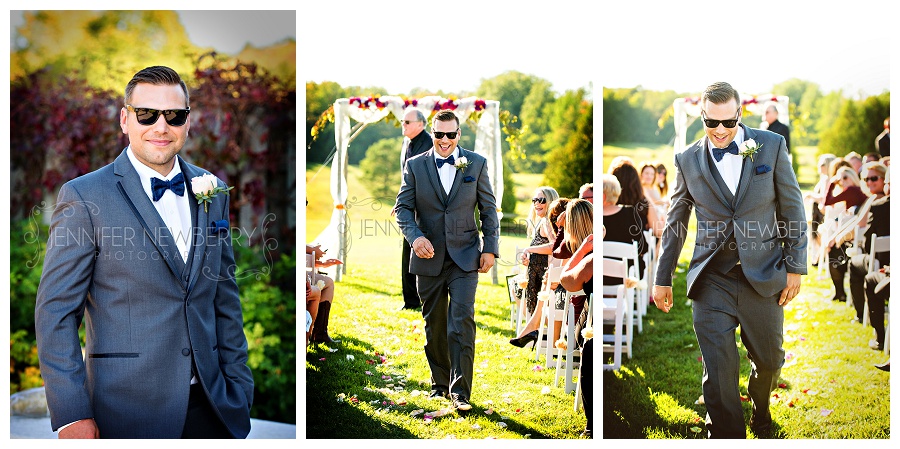 Jenny's family dog, Gilligan, also escorted Jenny's mother down the aisle to her seat. Unfortunately Gilligan passed away suddenly last month, but I am so thankful that I got to not only meet this wonderful dog, but photograph her as well!


I was so, so happy that they had the ceremony set-up with the sun behind the altar! No one wants to be squinting in their wedding photos 😉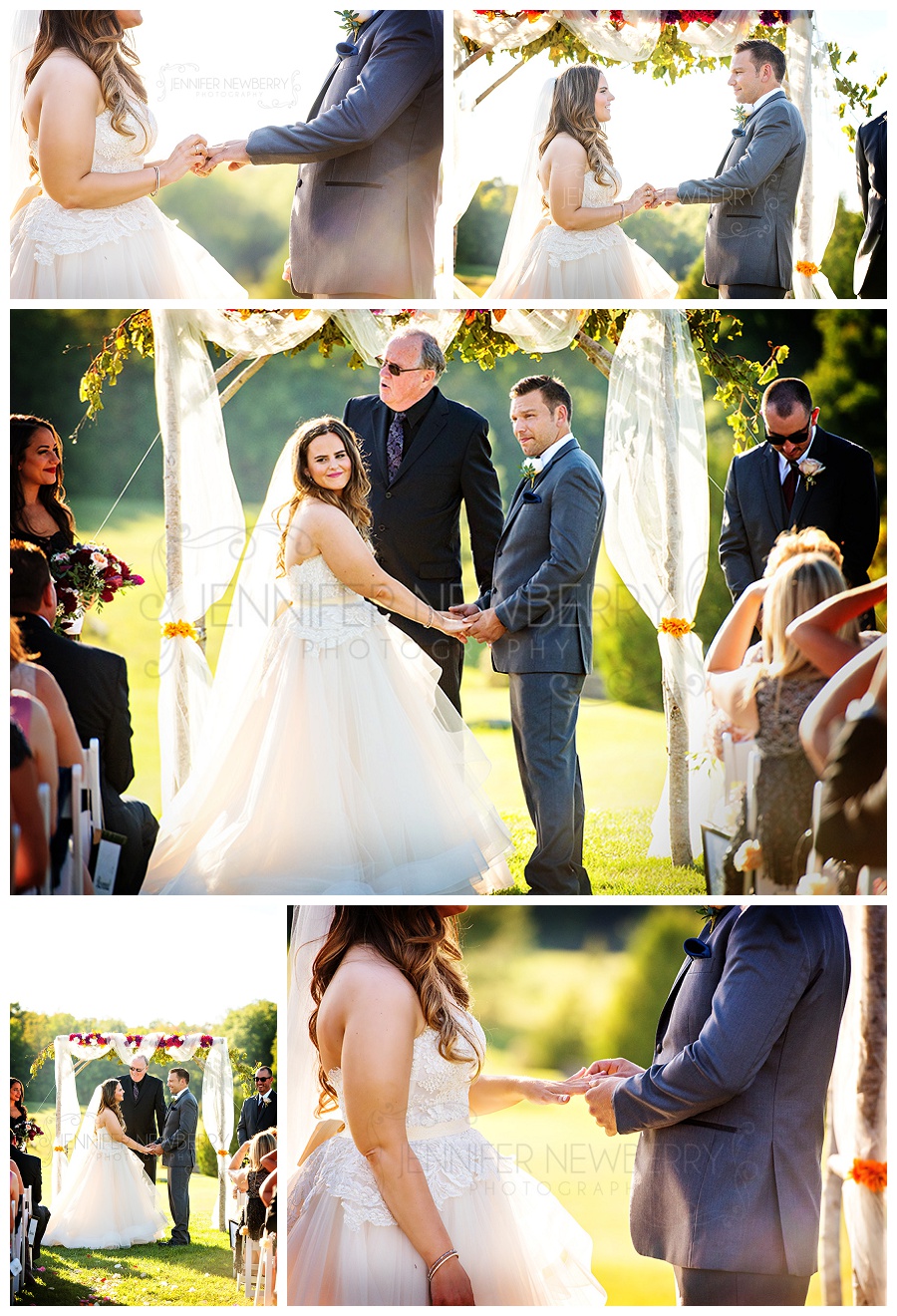 Love the fist-pump!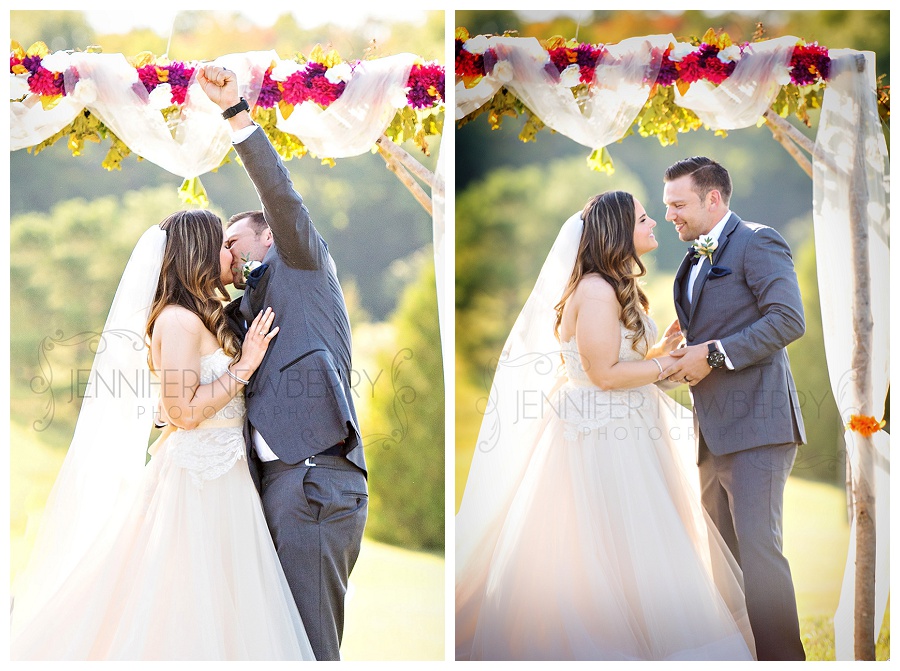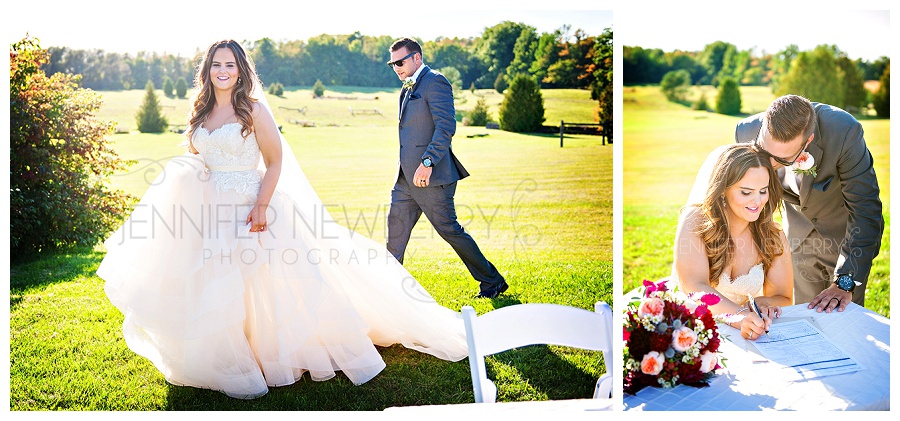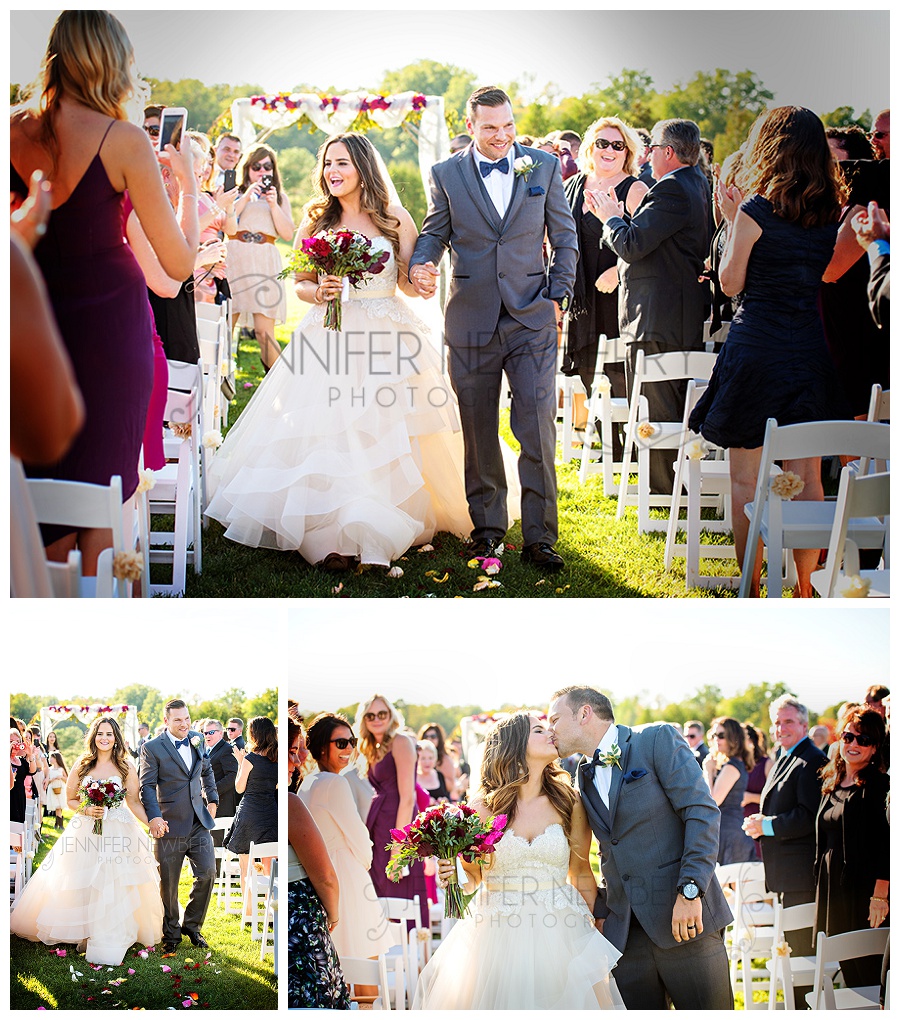 I just love the candid photo of Mason and his mother (in black & white) below. I definitely want a photo like this of me with each of my sons on their wedding days! And how adorable is the flower girl!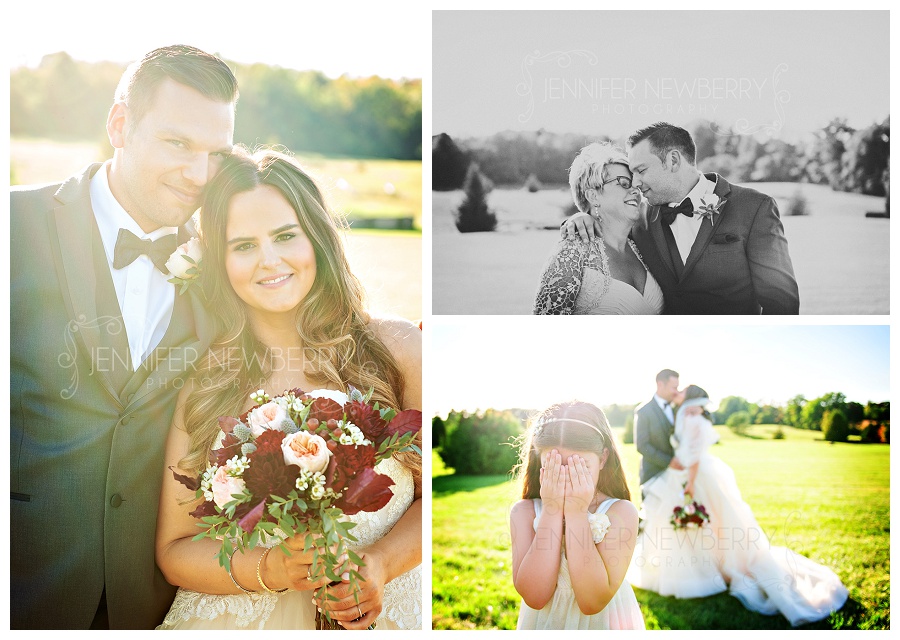 Usually larger wedding parties are harder to wrangle and organize for photos, but not in this case! Jenny and Mason's wedding party was well-organized, present, and best of all, FUN! Jenny and Mason certainly do have some good friends!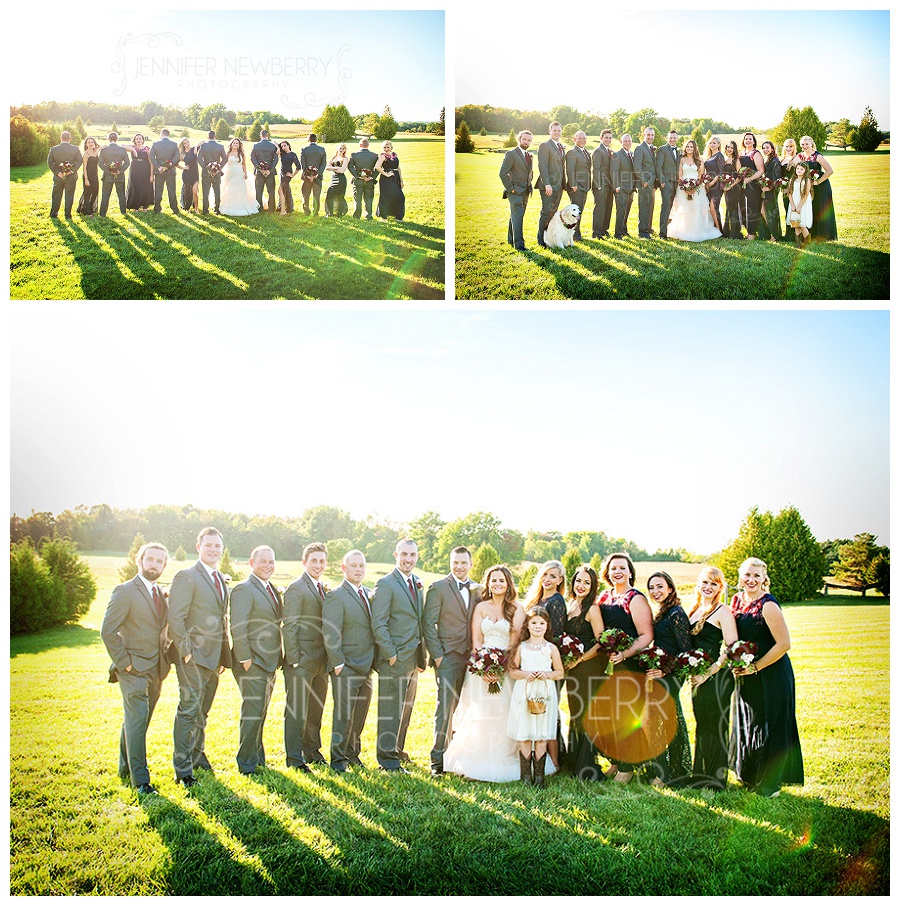 Jenny and her bridesmaids – what a gorgeous group of ladies!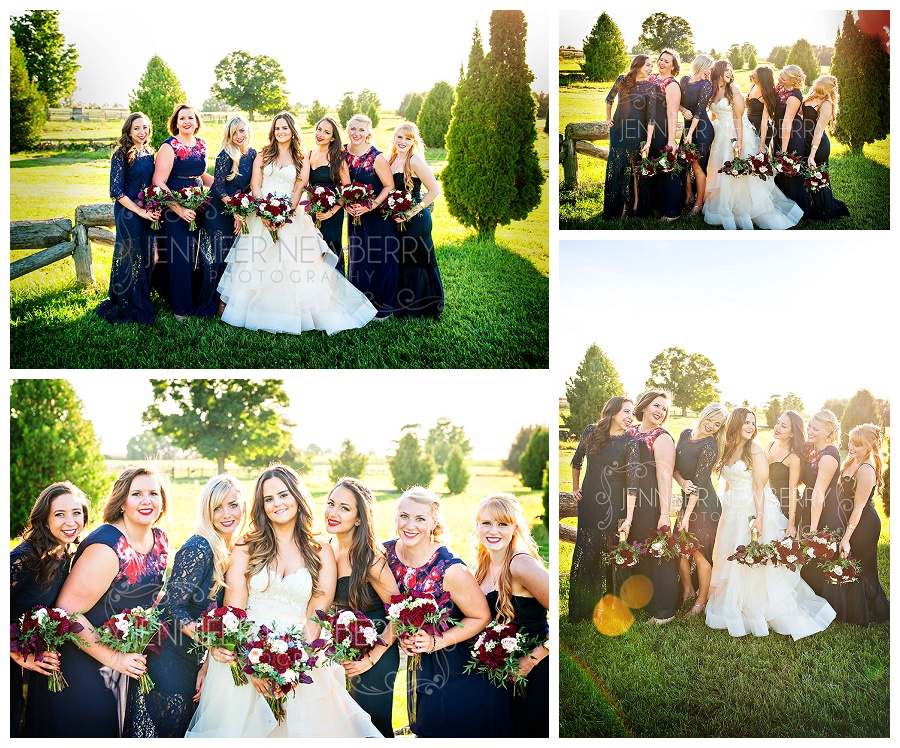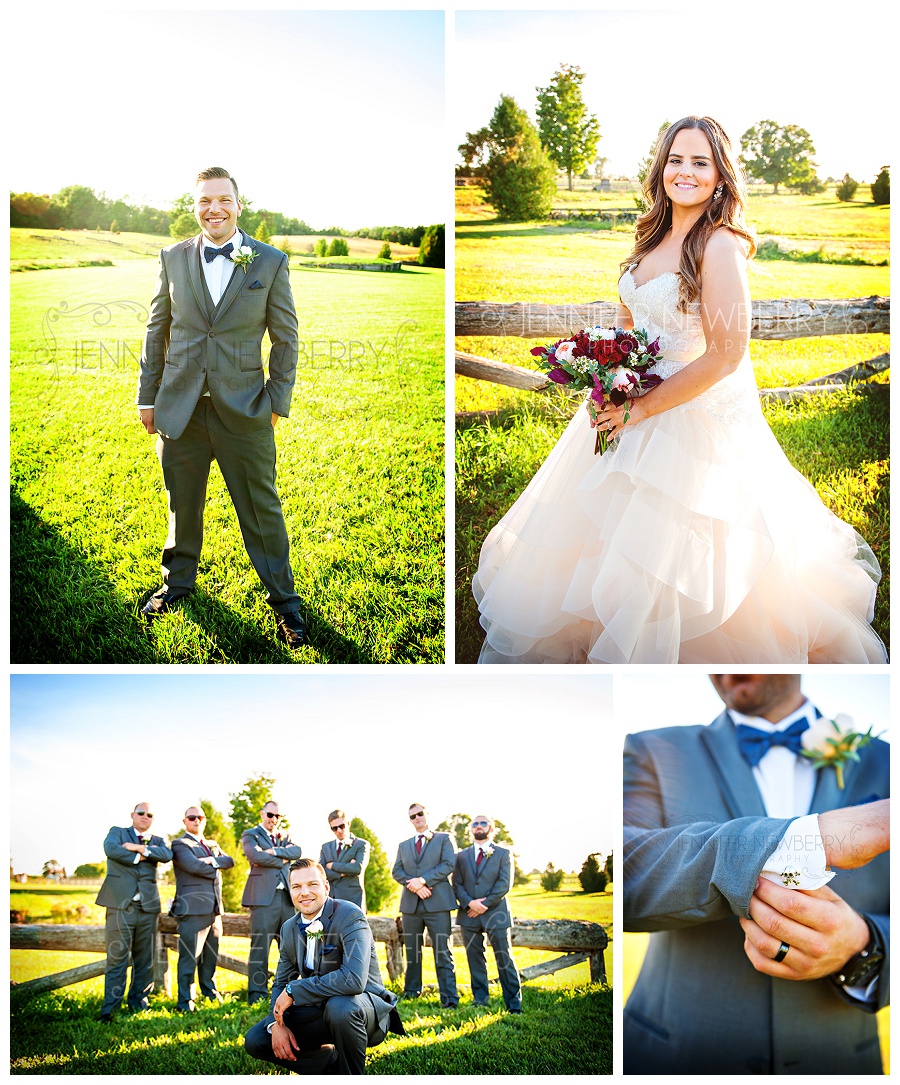 Scout is a beautiful white horse at WaterStone, he's extremely gentle and photogenic! He's a big guy at about 16.5 hands (or 66″), and looked great next to Jenny in her gorgeous wedding dress!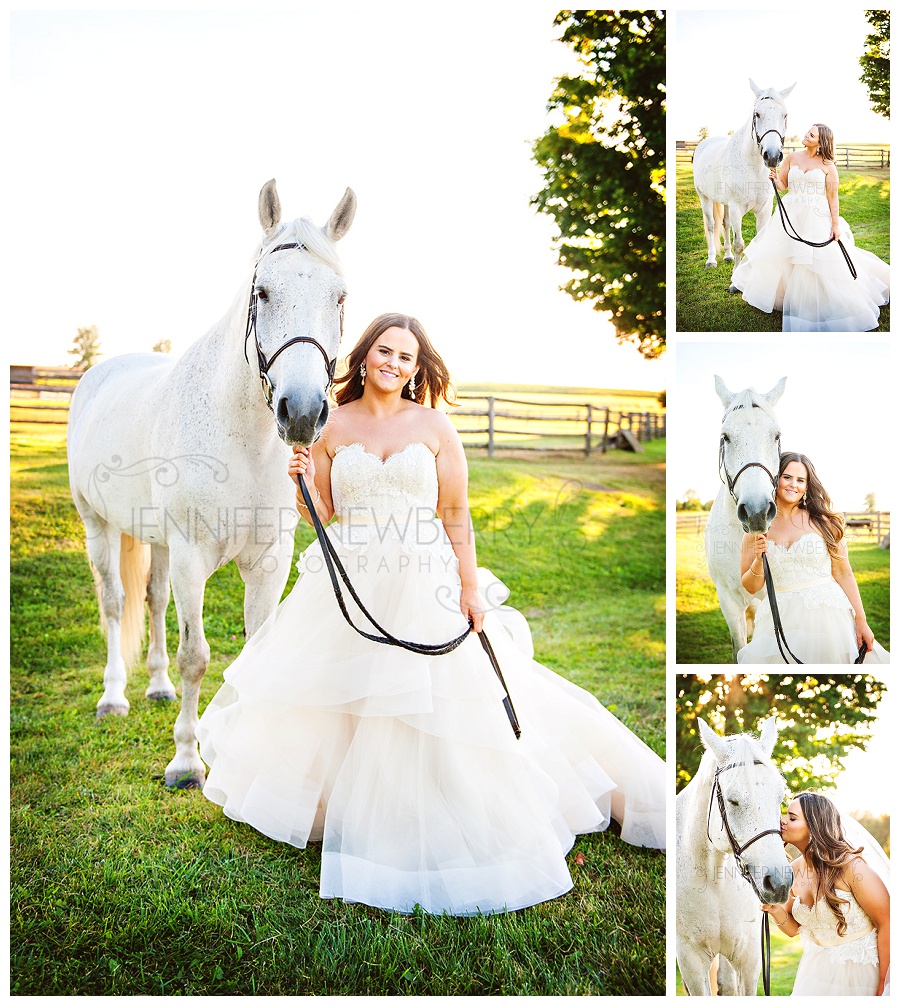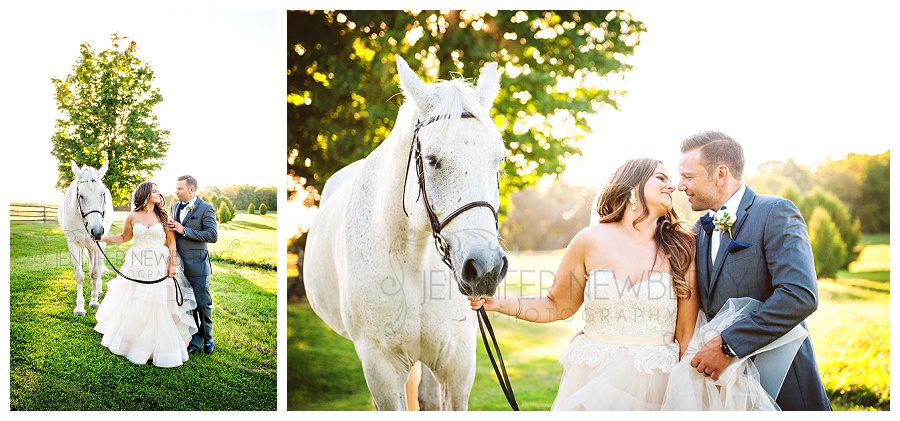 Some photos with Scout in the background.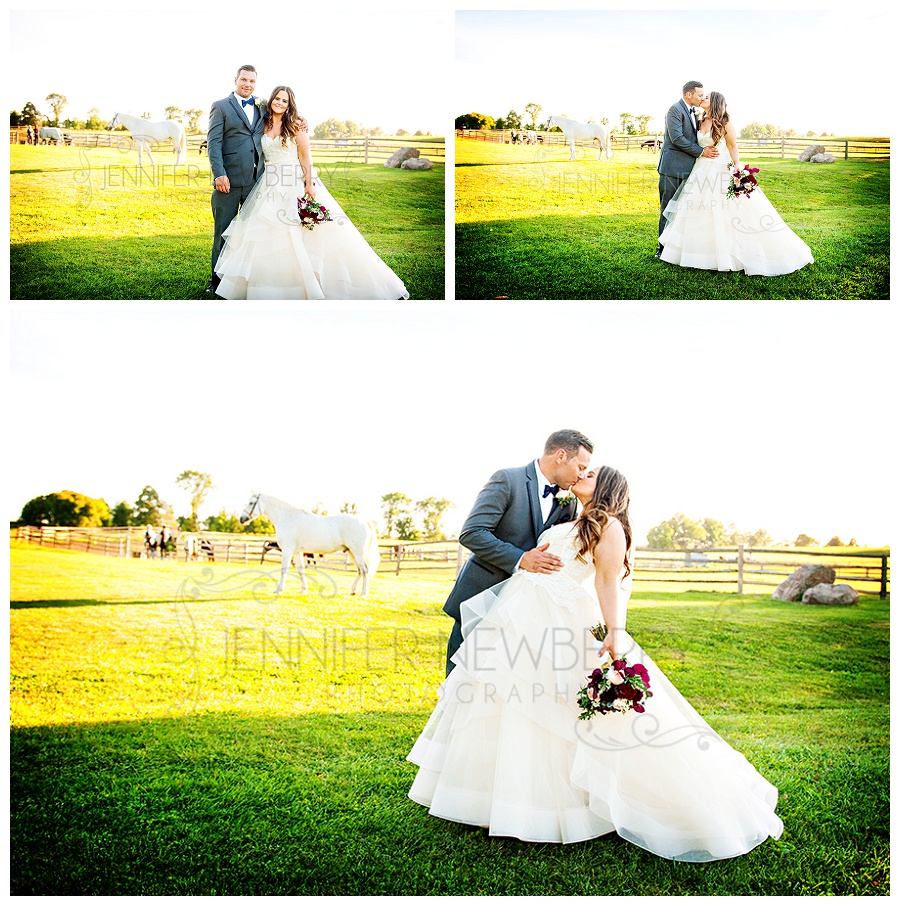 More pictures with the veil! I do love long veils 😉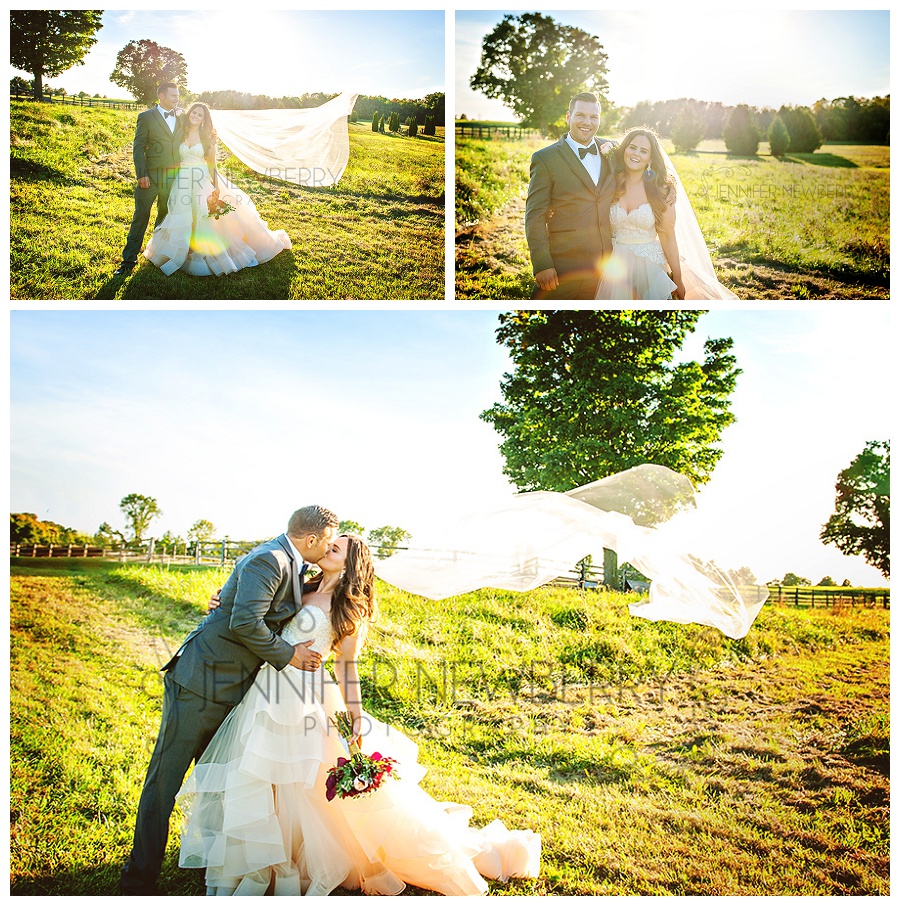 Are Mason and Jenny not THE most gorgeous couple?! (I've said it before and I'll say it again – I LOVE Jenny's hair!!! I'm totally jealous because my hair won't hold a curl for very long. And her hair always looks that amazing!! Oh okay Mason, your hair looks pretty good too.)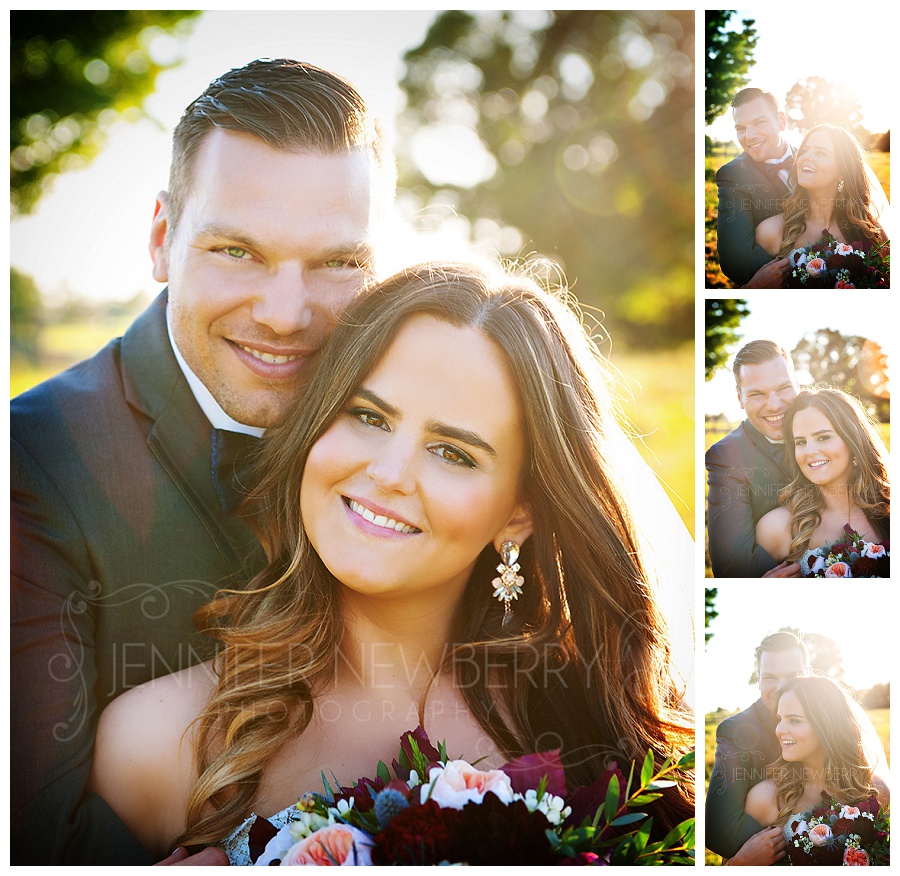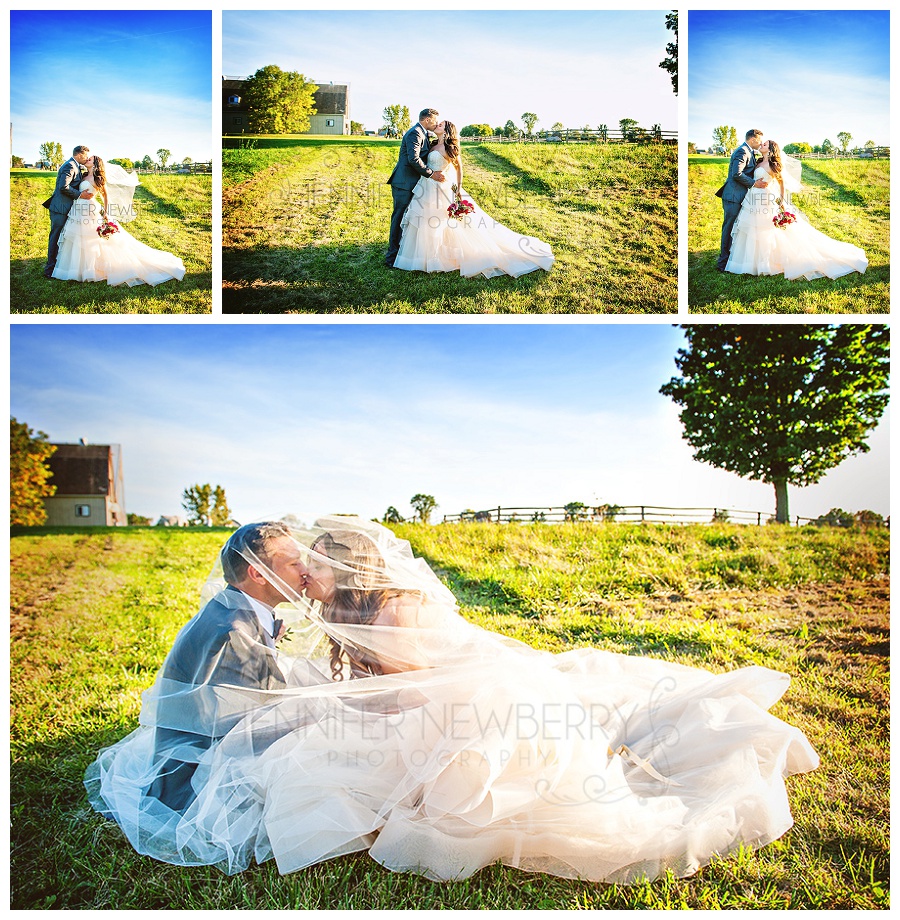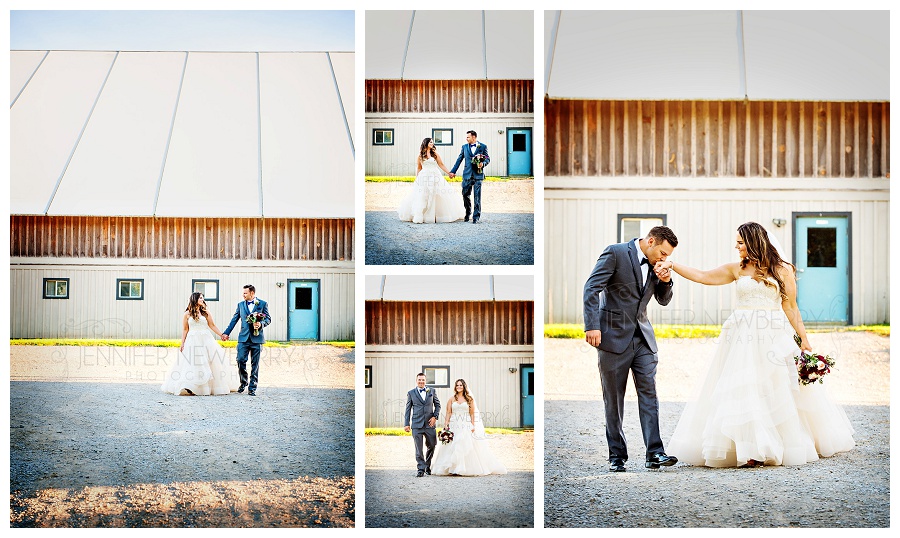 WaterStone also has a gorgeous barn! And what's a rustic-themed wedding without a barn?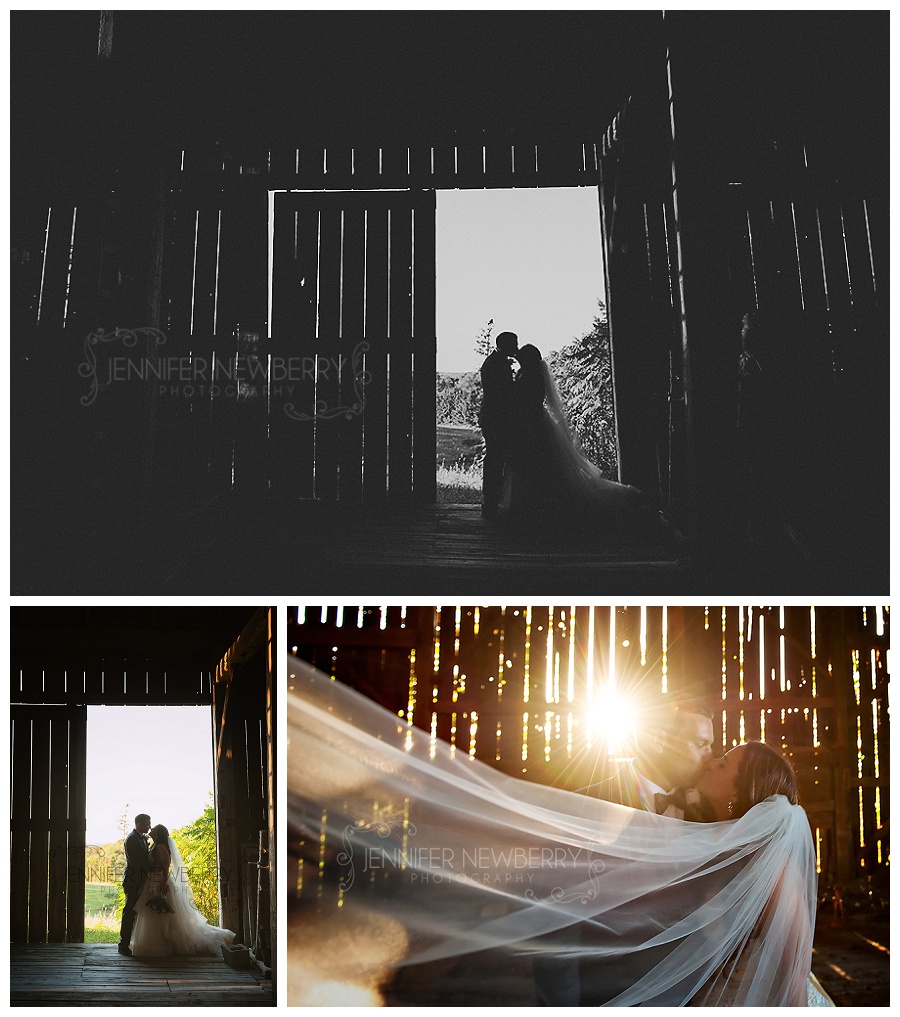 I absolutely love how Jenny had the day's schedule painted onto a wooden pallet! She had a lot of wooden signage, but the pallet was my favourite I think!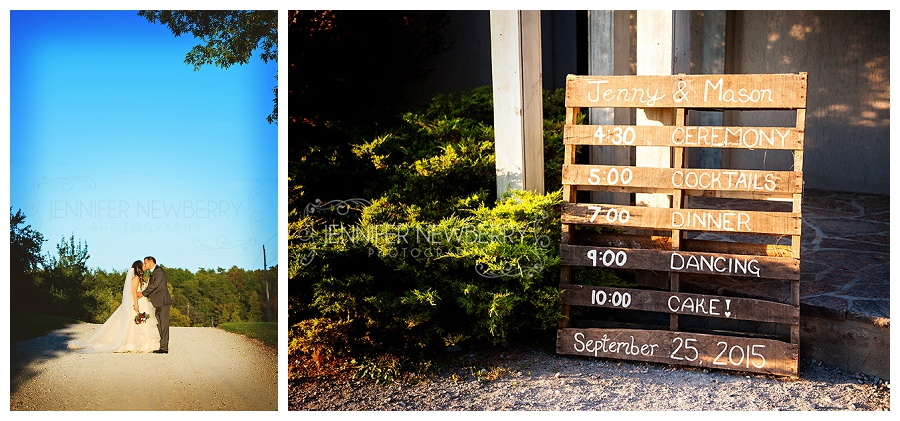 Here are the other custom signs – each of them gorgeous! It's really all the small details that really pulls a wedding together, and this is a perfect example of that!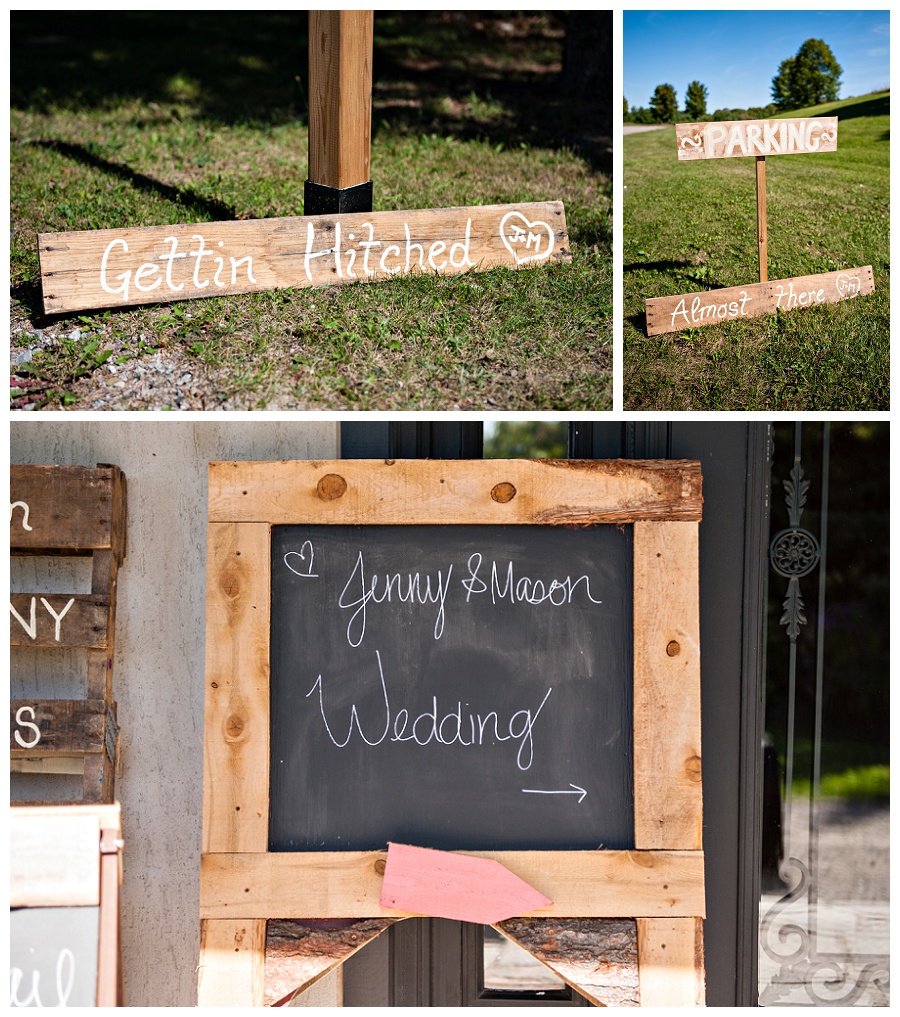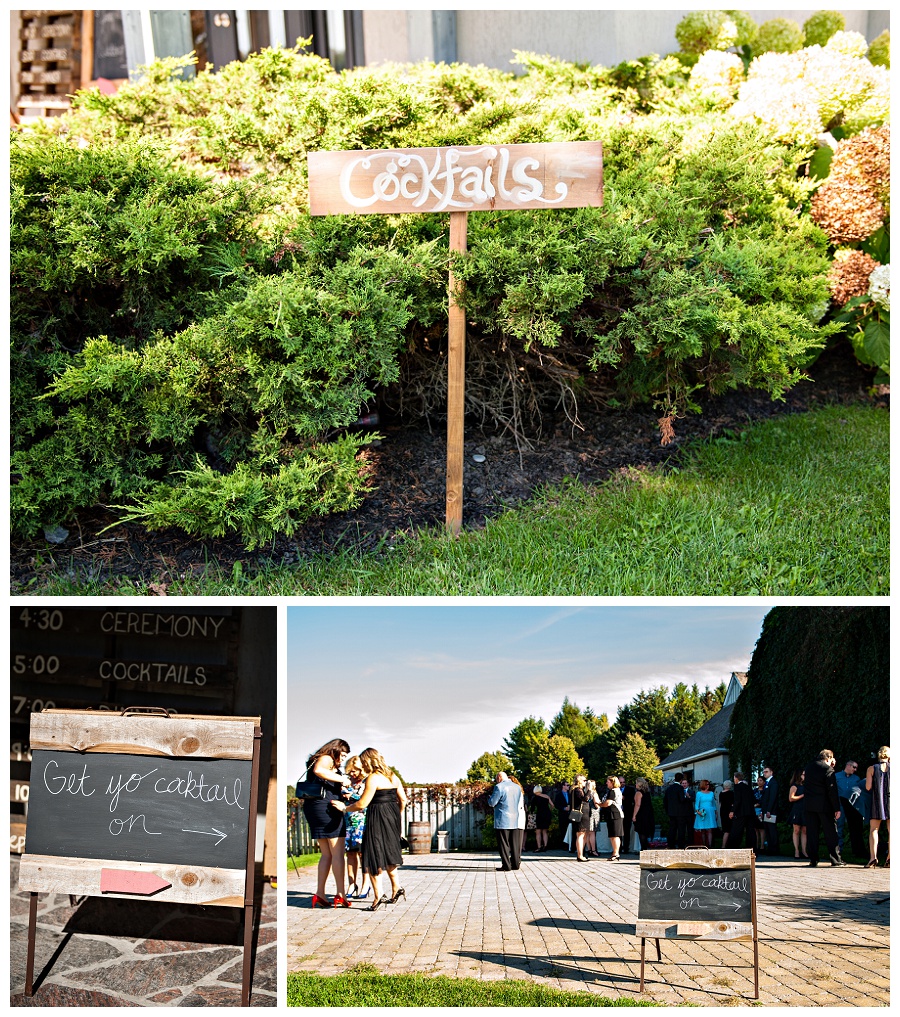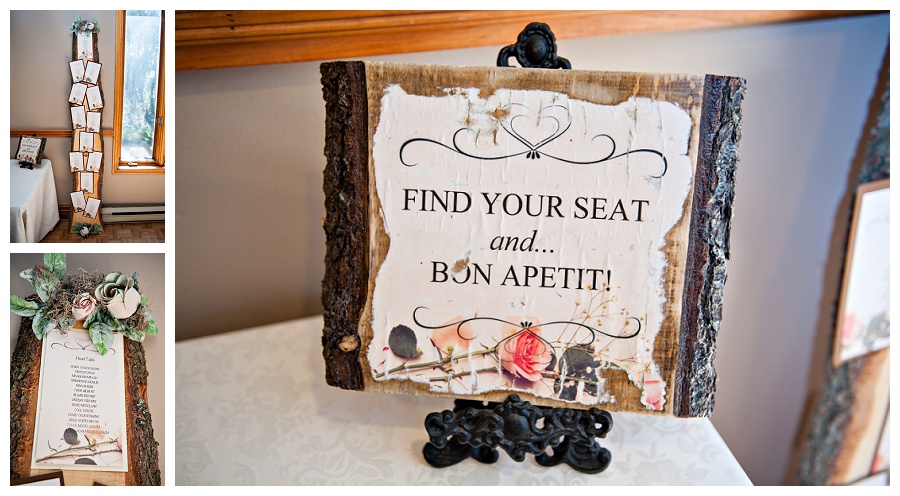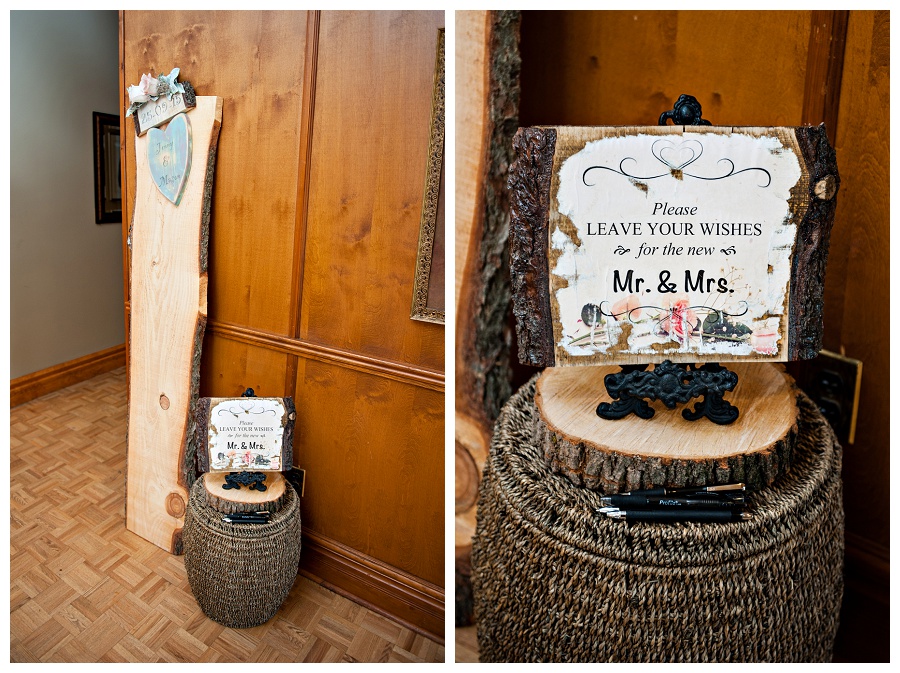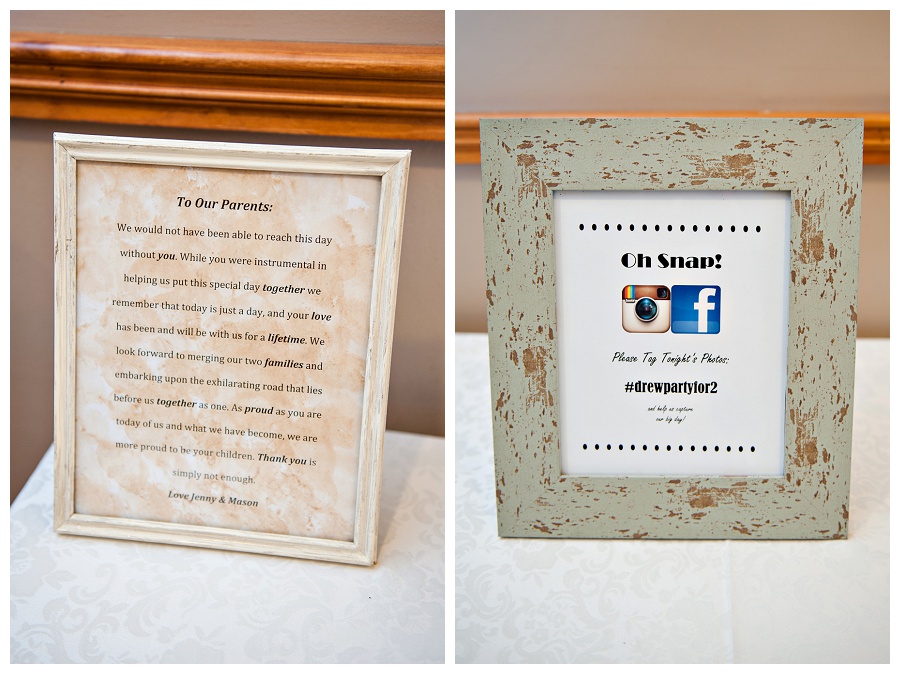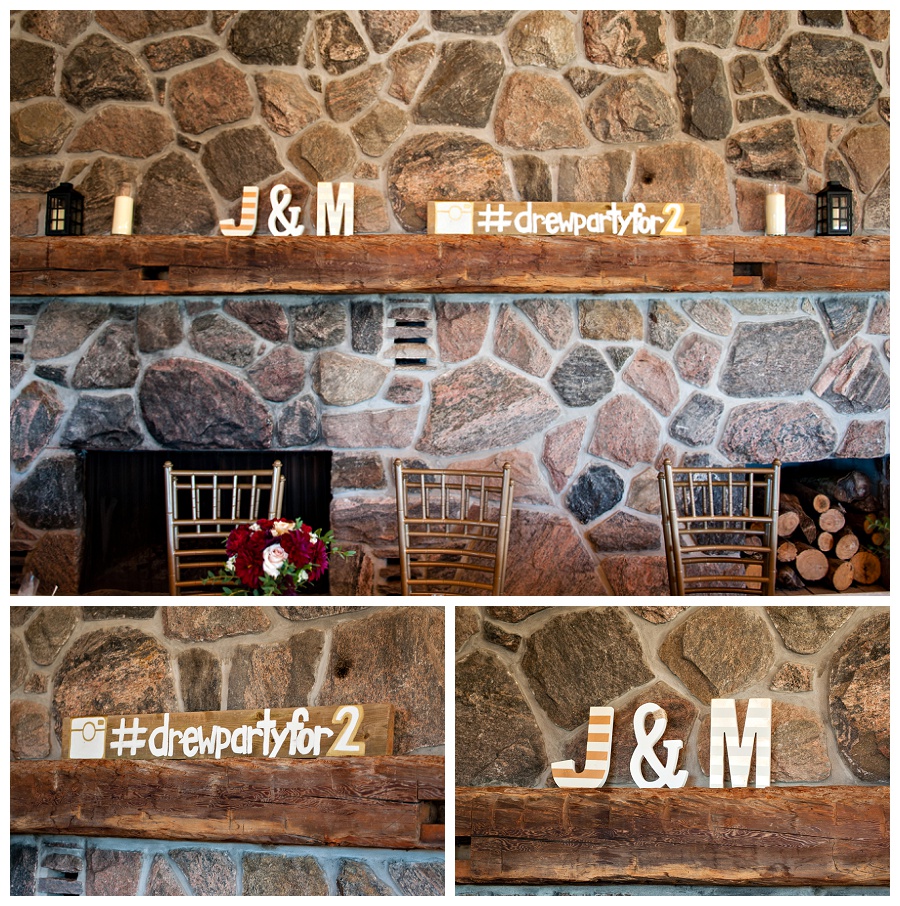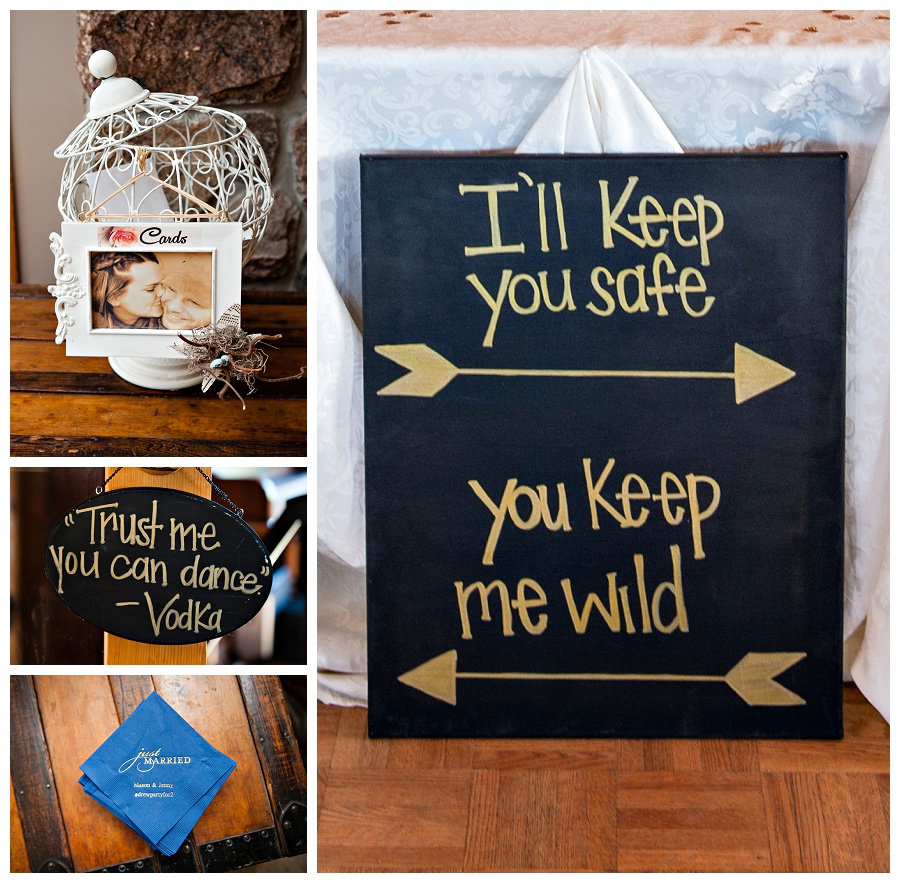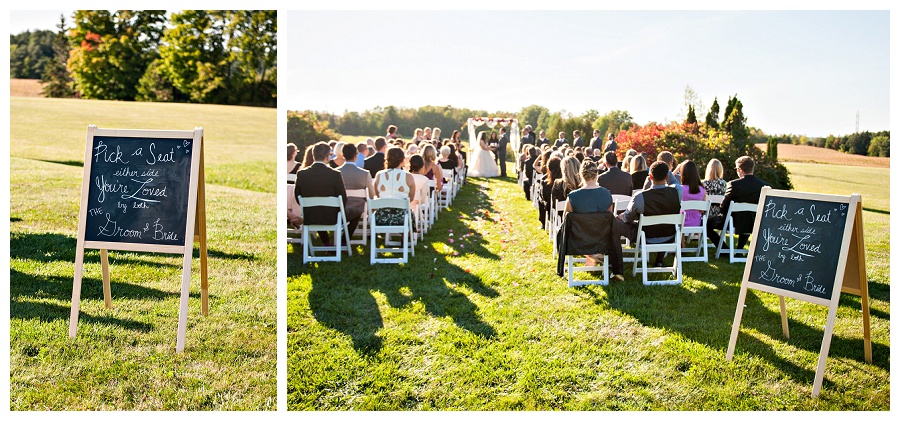 The reception room is a lovely big room, complete with stone fireplace and adorable lights strung from the wood-paneled ceiling!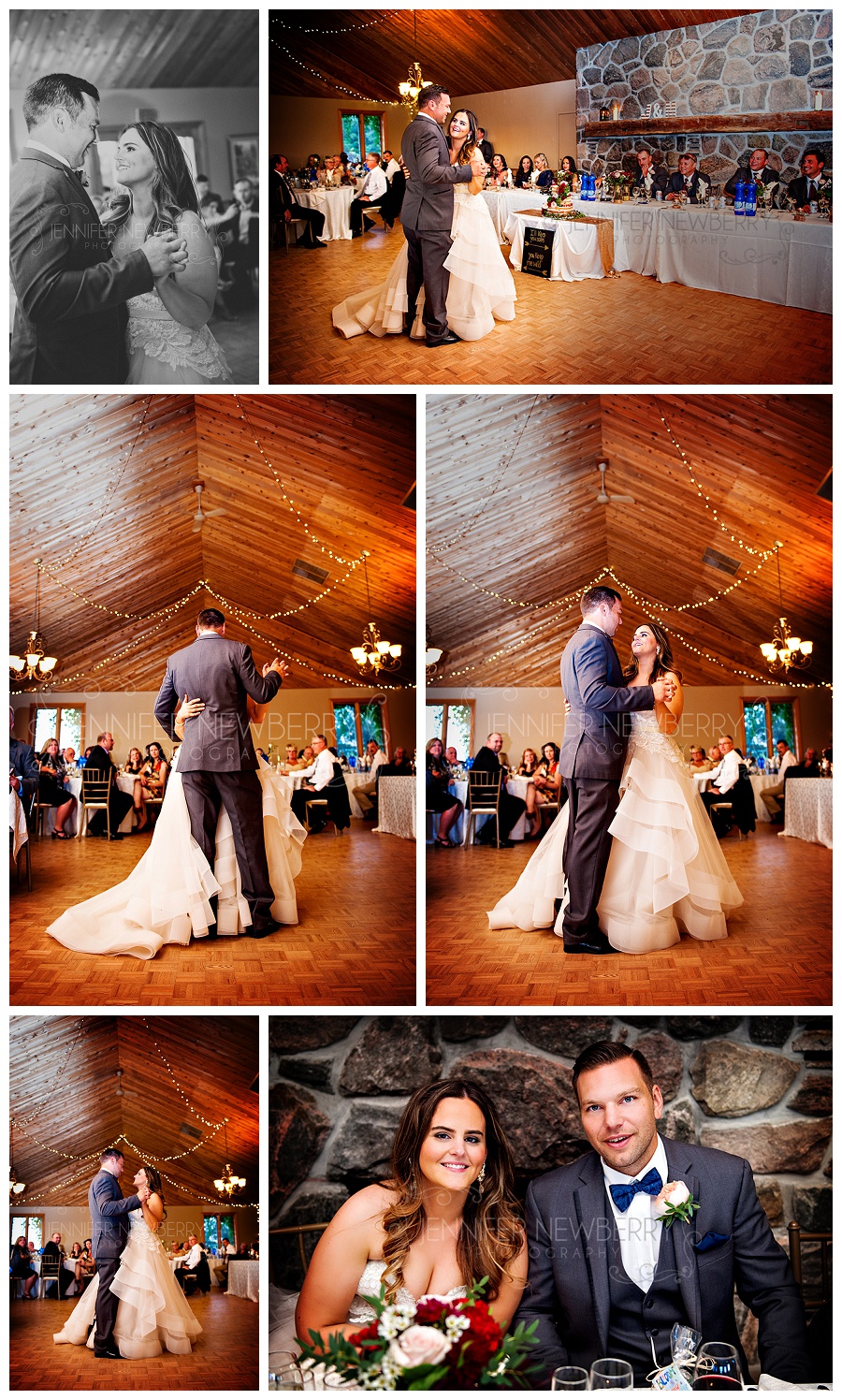 And last (but not least!), as a tribute, I wanted to include these 2 photos of Jenny's sweet dog Gilligan. I could totally tell that this dog was thoroughly loved, and will be greatly missed!


All in all, it was a beautiful, wonderful day, and I'm thrilled that I got to be a part of it!

To see more of Jenny and Mason's WaterStone Estate wedding photos, watch the slideshow below! (If you can't see the slideshow below, click here.)


Let me introduce the creative team for Jenny and Mason's WaterStone Estate & Farms wedding, who helped it make it the beautiful day that it was!
Venue: WaterStone Estate & Farms
Catering: Cibo by David
Florist: Blooming Wellies
Cake Artist: Treat Yourself Cakes
DJ: Tyler Jones
Make-up Artist: Holly Doyle
Favours: DIY by Mason's mother
Invitations: Vistaprint
Wedding dress boutique: Kleinfeld Toronto
Wedding dress designer: Lazaro
Bridesmaids' dresses: Lulu's & Asos
Mens' attire: Moores Clothing for Men
Officiant: John McKibbon
Waterstone Estates wedding photographer: Jennifer Newberry Photography
---
Are you getting married? Looking for a WaterStone wedding photographer? Get in touch to have me, Jennifer Newberry Photography, capture your wedding, whether it's in Newmarket, Aurora, Richmond Hill, Toronto, Barrie, Waterloo, Hamilton, London, Muskoka, or beyond! I'd love to chat about your wedding plans!