Toronto Wedding Photographer | Darchei Noam Synagogue
Alana & Michael
Alana and Michael's story is something movies are made of – they met, it was love at first sight, and within 8 months they were married!
How They Met
Alana and Michael met online through a dating app. They went on their first date (a romantic walk through the woods), and it was love at first sight! Alana knew it was going to work out, and so did Michael. He knew right away that Alana was going to be his next girlfriend. What he didn't know at the time (of course), was that he would end up marrying her within 8 months of meeting!
The Proposal
After just 6 months of dating, they were both certain – they wanted to be together forever. They were just hanging out, having casual conversation, and they started talking about getting married. They both agreed it had to happen – so why wait!
The Wedding
Alana and Michael both got ready at home, so when I got there we did a quick First Look, then went right into bride & groom photos.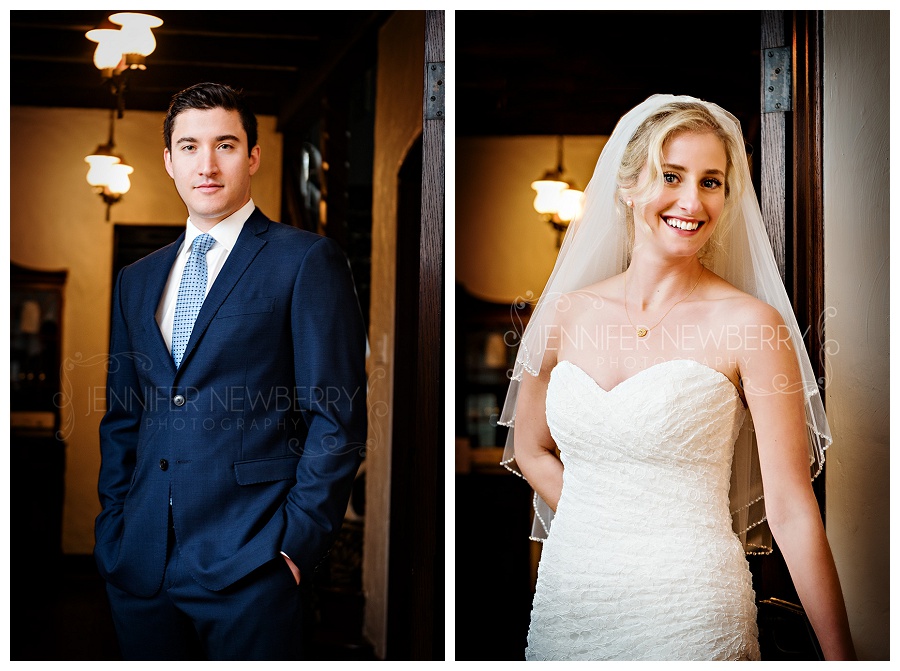 Since it was the end of October, we used the beautiful fall colours in the backyard as a backdrop. It worked out beautifully (except it was pretty cold and poor Alana was freezing – but you can't tell that from the photos!)!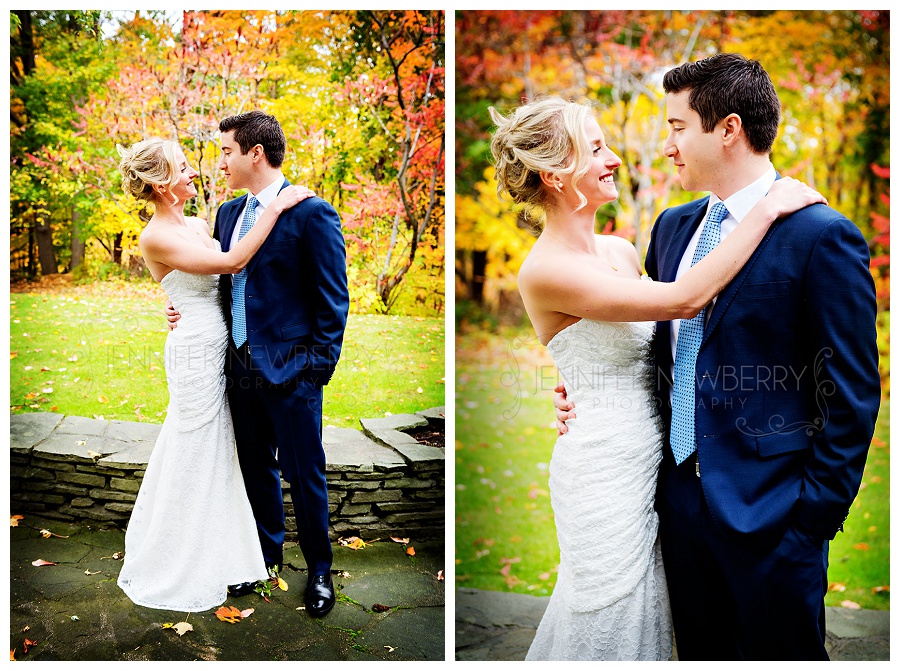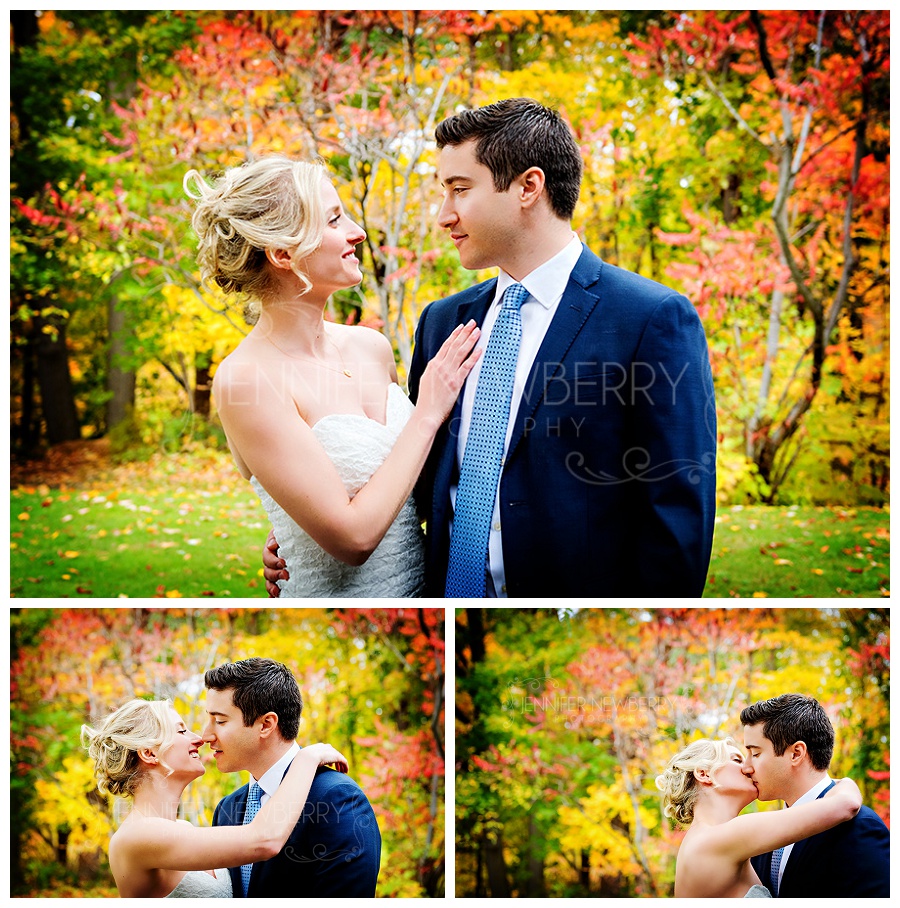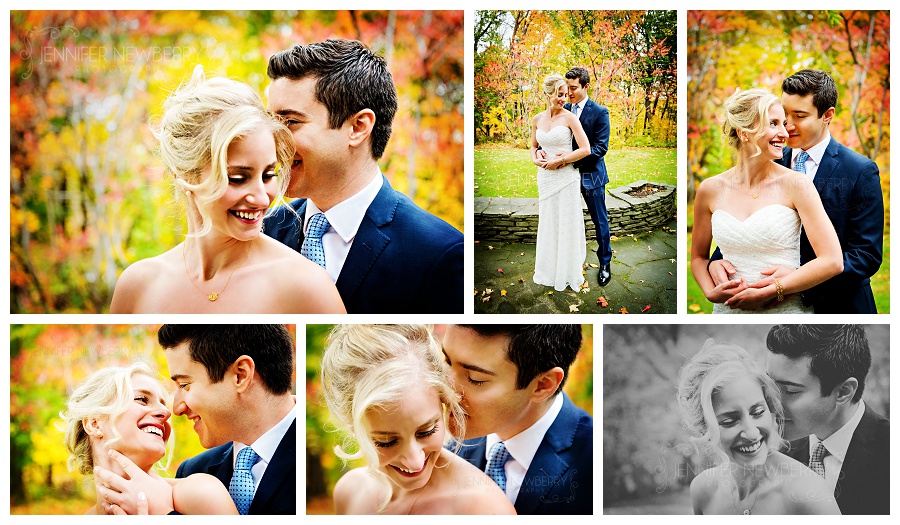 For the ceremony, we travelled a short distance to the Darchei Noam Synagogue. I had never been there before, but it is a wonderful venue with lots of space. Rabbi Tina Grimberg was wonderful!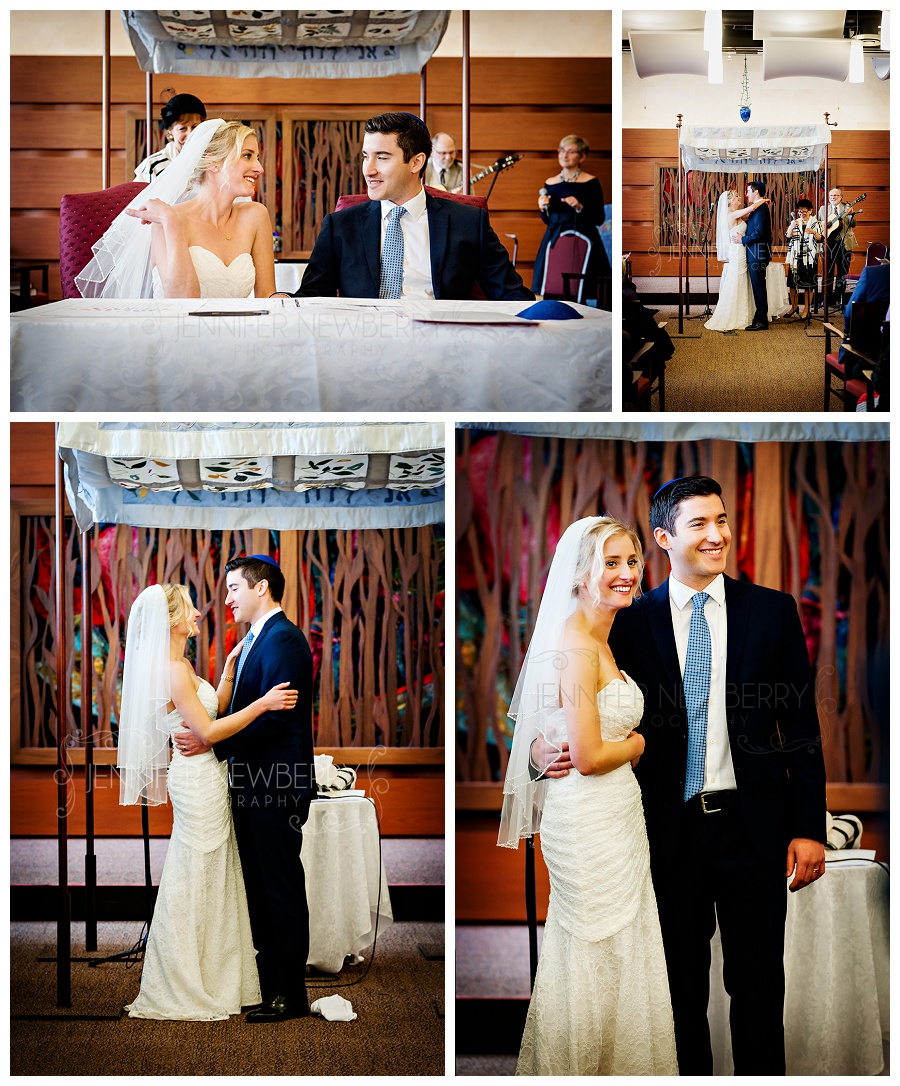 I really love the "breaking the glass" tradition at Jewish weddings. It's such a great way to end the ceremony, with a big POP!


Congrats Alana and Michael!!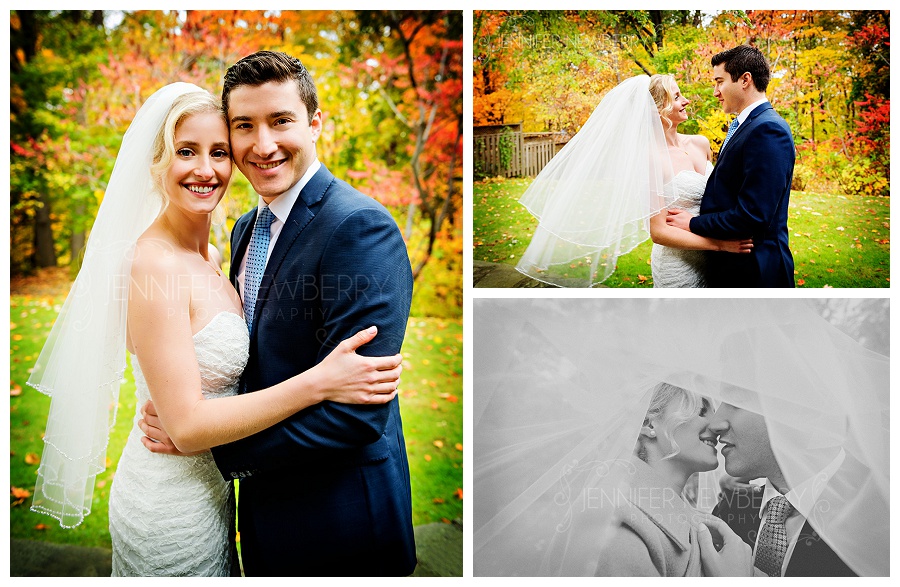 To see more of Alana and Michael's Toronto wedding photos, watch the slideshow below! (If you can't see the slideshow below, click here.)


Venue: Darchei Noam Synagogue
Officiant: Rabbi Tina Grimberg
Invitations: Paperless Post
Toronto wedding photographer: Jennifer Newberry Photography
---
Are you getting married? Looking for a Toronto wedding photographer? Get in touch to have me, Jennifer Newberry Photography, capture your wedding, whether it's in Toronto, Newmarket, Aurora, Richmond Hill, Barrie, Waterloo, Hamilton, London, Muskoka, or beyond! I'd love to chat about your wedding plans!