This past Saturday, I photographed Tara and Jeff's incredible wedding! They got married at Our Lady of Grace Church in Aurora, and then went down to Toronto for their reception at Graydon Hall Manor. I must say, I am LOVING these photos! In fact, I love them so much I am posting a lot more sneak peeks than I usually do! Those of you who follow my blog know that for sneak peeks I usually post anywhere from 1-5 photos… but I just couldn't narrow it down to so few this time!
I started the day at Jeff and Tara's home in Stouffville, where the girls were getting ready. I started off with some detail shots first, as I generally do. While Tara was getting her makeup done, she mentioned to the makeup artist and myself that Jeff had actually designed her engagement ring! I'd say he did a pretty good job – it is GORGEOUS!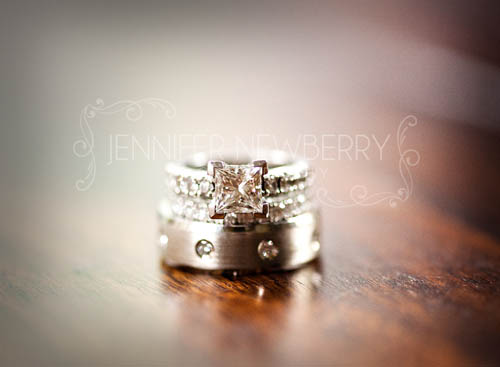 Tara of course looked phenomenal in her wedding gown! And it just so happens that she had the CUTEST little ringbearer – her 9-month-old son! (Look at his little suit, couldn't you just eat him up?!?)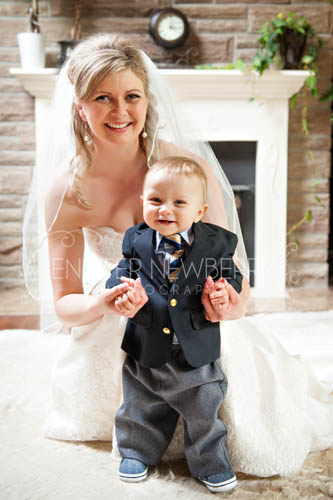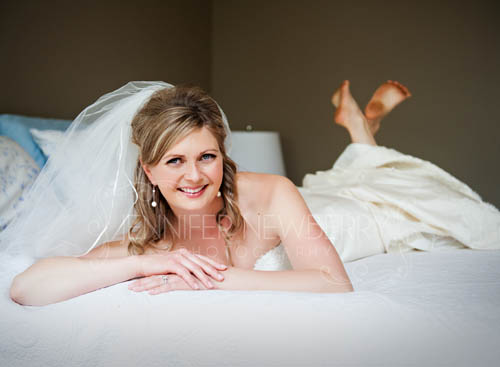 Before heading to the church in Aurora, we did a few photos of Tara with her bridesmaids (all of whom looked amazing, by the way. I loved their dresses!), then it was off to the church. Time for Tara and Jeff to get married!!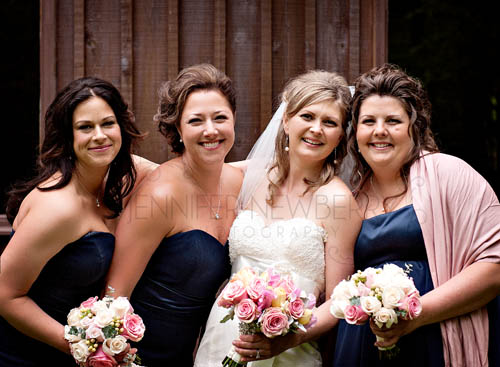 The ceremony went pretty smoothly, and the officiant was pretty entertaining, and then Tara and Jeff exchanged rings, kissed, signed the registrar – and they were MARRIED!!!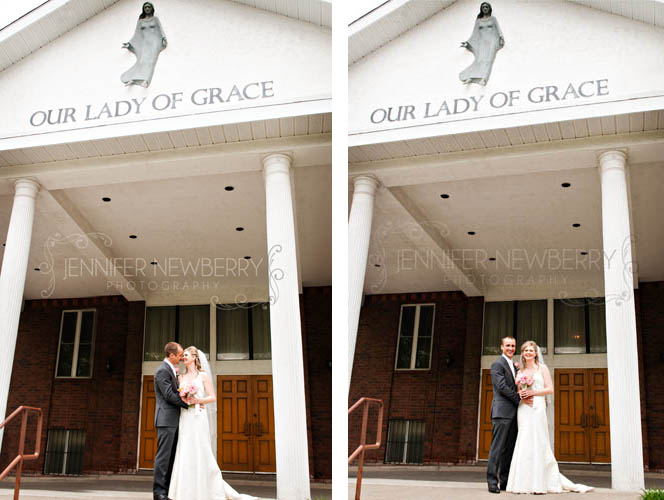 After a little bit of mingling with the guests, we headed off to Graydon Hall Manor in Toronto. Tara had her heart set on having her reception at Graydon Hall Manor, so she actually made her wedding date on one of the two dates available in 2013! Graydon Hall Manor is a very popular venue for Toronto weddings, so they got pretty lucky!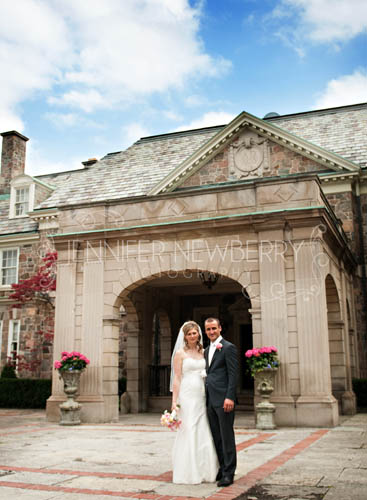 It's a gorgeous venue, especially when you can enjoy the beautiful landscaping outside!
Here are some of the awesome pictures I took while we were at Graydon Hall Manor.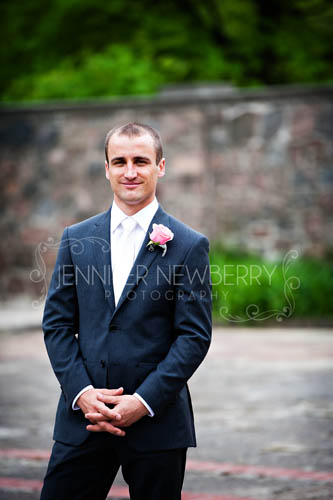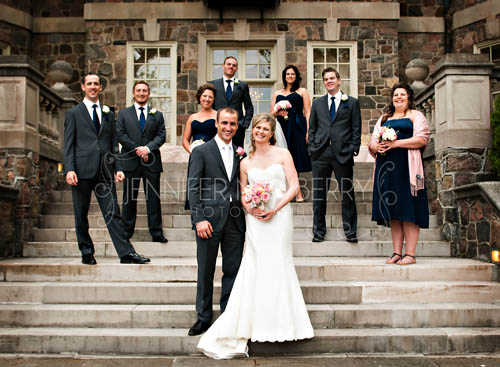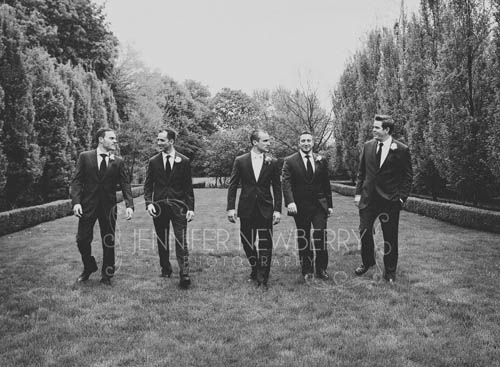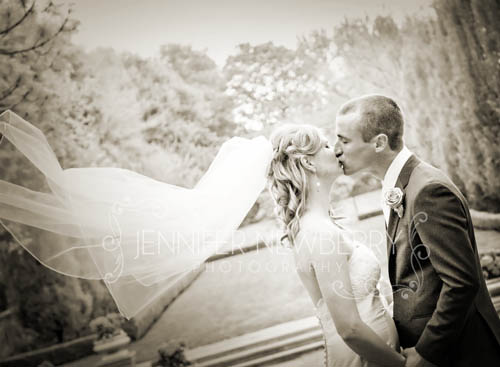 These last two are my favourites!!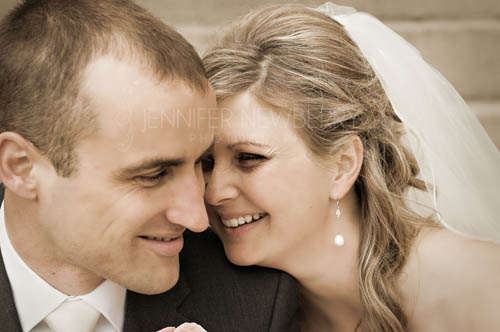 Tara and Jeff are so obviously perfect for each other. You could see the joy on their faces as they mingled with family and friends, and looked at each other, and just how happy they were. Even after being together for 6 years (and knowing each other for about 10, I believe), they are still very much in love! I love photographing couples like this – because their love and joy shows up in all the photos. (Tara, I know you're rolling your eyes right now! haha.)
Congratulations Tara & Jeff!!