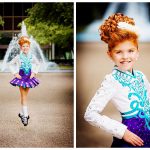 Newmarket Irish Dance Photographer | Newmarket Irish Dance Photos
Savannah
After seeing Cora, Lily, Erin, Claire and Brooklynn in recent blog posts, it should come as no surprise that my daughter is also an Irish dancer. Which makes me her Newmarket Irish dance photographer, on top of everything else 😉

About a month ago, she moved up to the level where they graduate from the traditional school dresses (below), to the coveted sparkly dresses, also known as solo dresses.

I do like to photograph dancers with their hair down, because it shows SO much more movement in the photos when their hair is flowing around them. BUT it also makes it a bit more challenging, if you want the hair to flow a certain way – and the wind doesn't always cooperate. (Or in my experience, the wind usually doesn't cooperate.) That's no exception for my daughter who has very, very long hair! However, she was excited to wear her first solo dress, so photos were of course required! Especially when your mom is a photographer 😉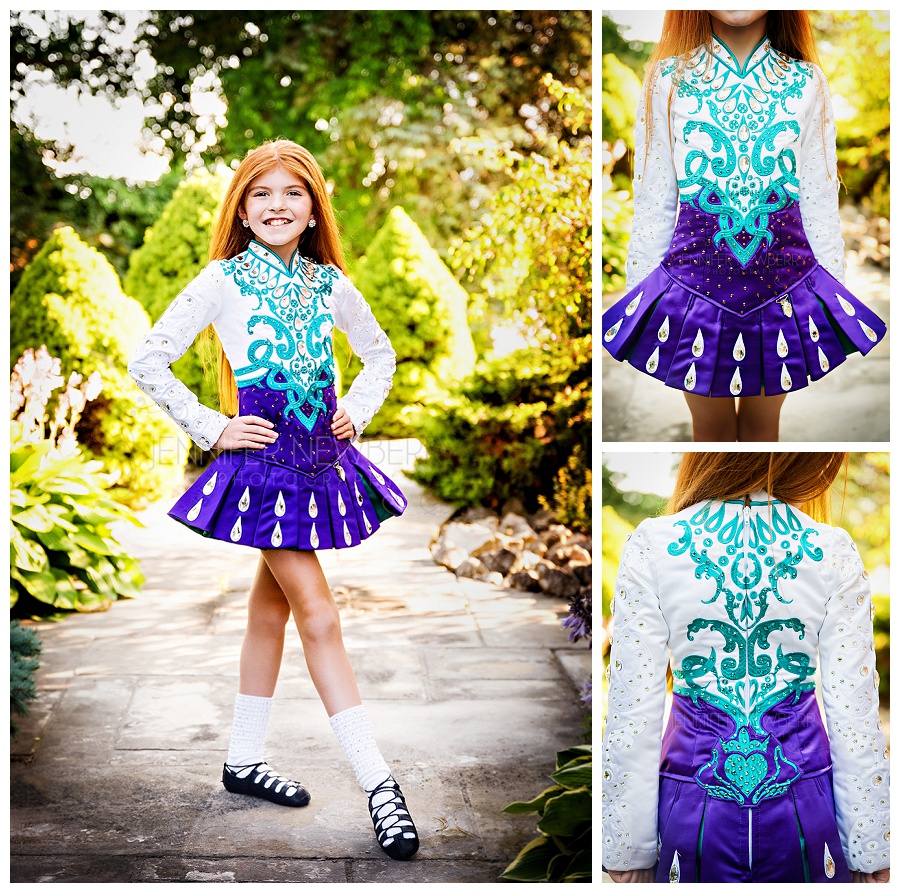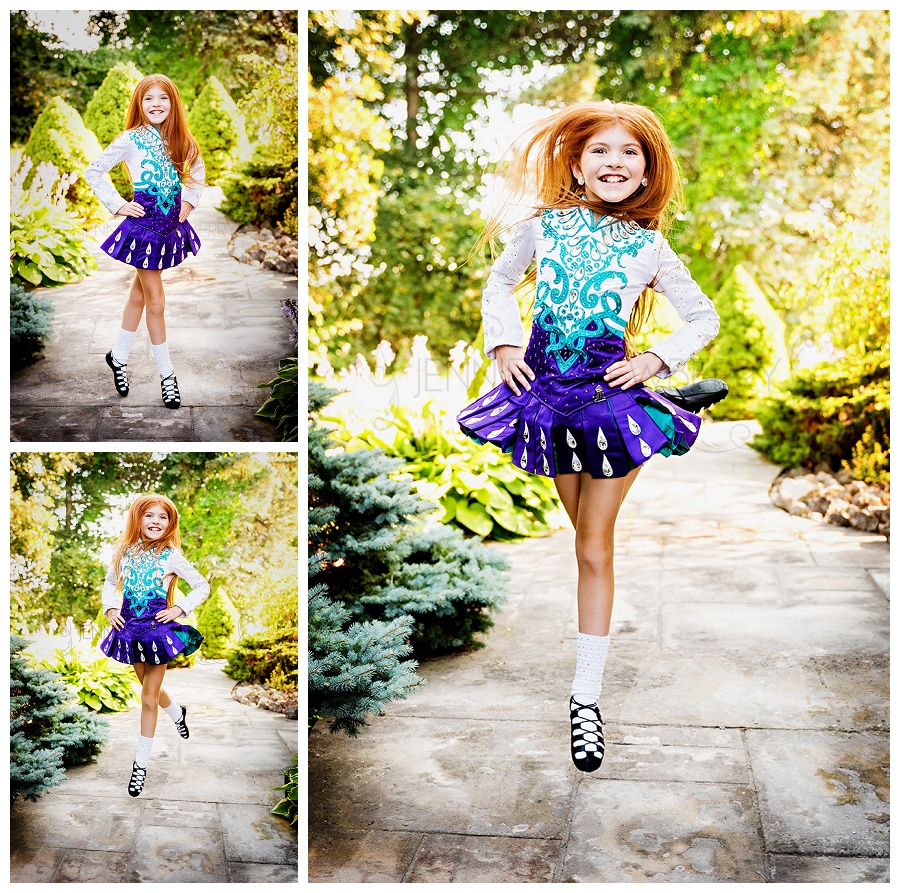 Savannah used to compete a lot wearing her hair down (well, pulled in a half-ponytail, so it wasn't in her face) when she wore the school dress. Now when she competes in the solo dress, we tend to put her hair up. I wanted to have photos of what she actually looked like when competing, but at the same time didn't really feel like doing her hair just for photos 😉 The first competition we went to after she got her dress was down in Toledo, Ohio. After she competed (and did well!), we found a spot near our hotel and got to work on new photos!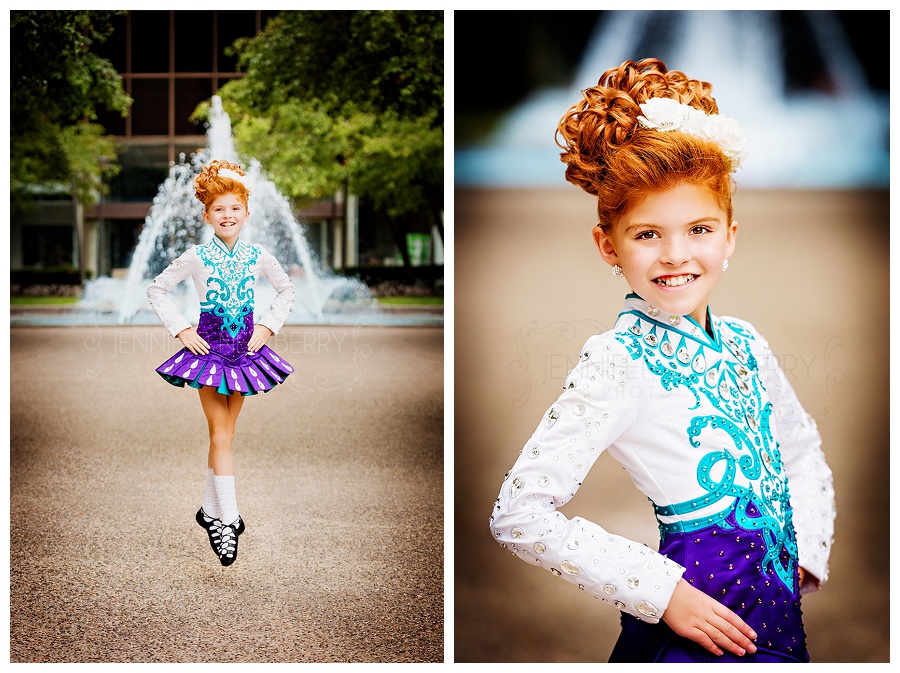 When I'm shooting wedding photos, and I'm walking around with a bride and groom, I'm completely used to having people stare at us, or watch us, or tell the bride how beautiful she looks – my daughter however, not so used to that 😉 PLUS it was right in the middle of the Toledo Pride Festival, so we saw lots of interesting characters, and they were all talking to Savannah as they walked by. Luckily, after a few minutes, she got used to it, and wasn't phased at all by strangers talking to her. She loves to perform and be on stage, so having people watch her have her photo taken was no problem!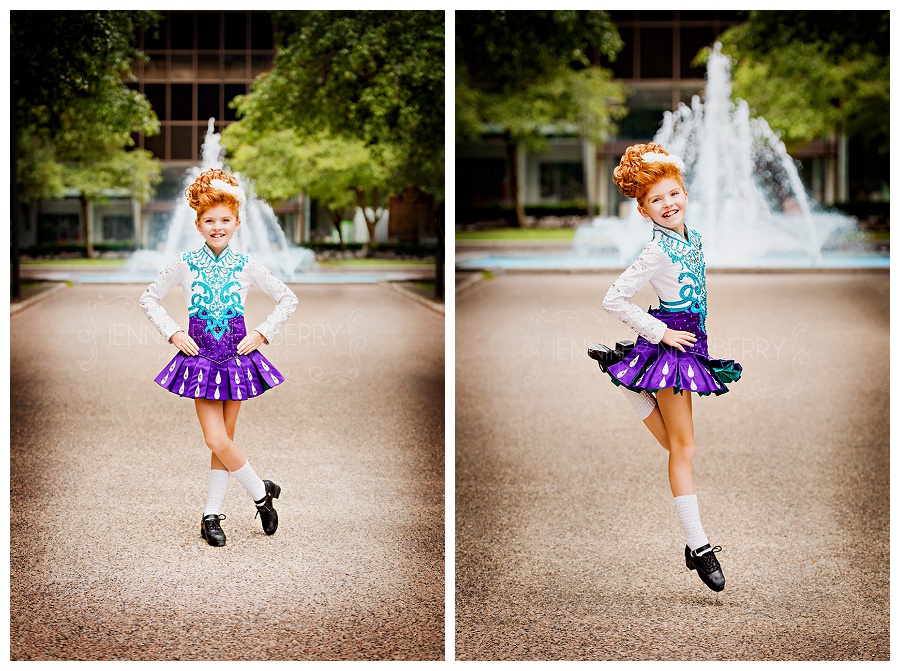 Around Toledo, there are some interesting sculptures. The one below was just behind us when we were shooting her photos, and Savannah decided she should have some photos done with the sculpture. (I may or may not have edited the sculpture to match the colours of her dress… and I may or may not have spent a lot of time editing out cars, pedestrians, and various street signs out of the background also… Worth the effort though I think!)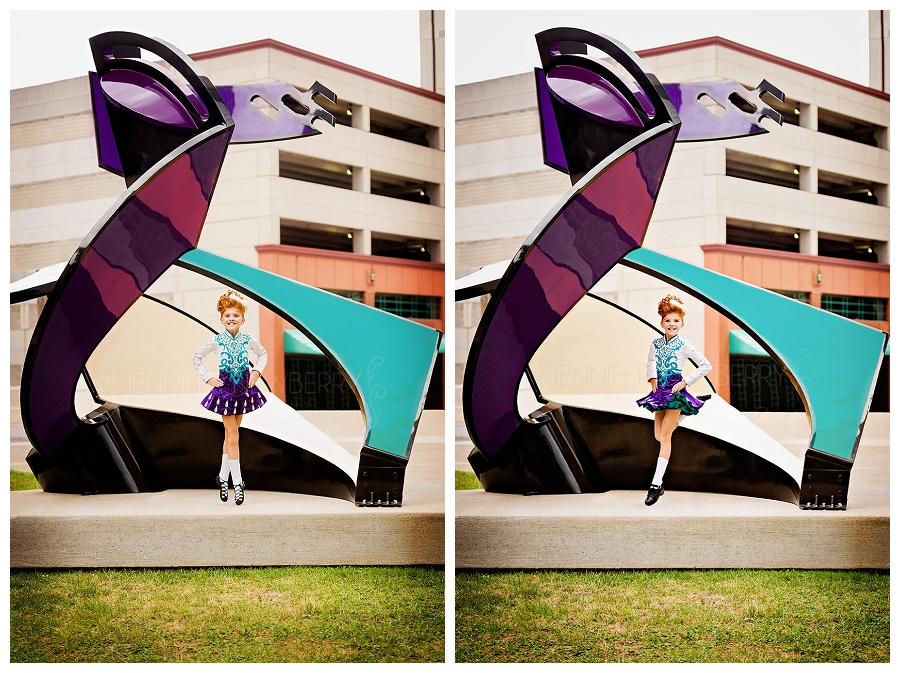 ---
Looking for a Newmarket dance photographer? Get in touch to have me, Jennifer Newberry Photography, capture your child's dance photos, whether it's Irish, Scottish, Jazz, Tap, Acro, Musical Theatre, Ballet – or any other style!