Stouffville Family Photographer
Tara, Jeff & Their 2 Sons, 2 Dogs and a Horse!
I was absolutely thrilled when Tara contacted me about doing some photos of her family in Stouffville! I haven't seen Tara and Jeff since their wedding in 2013, and I LOVE re-visiting clients! Since their wedding, their little 8-month-old baby boy certainly grew up (he's in JK now!), and he also became a big brother!
The Dogs: Norman & Ellie
We started off by doing photos of Tara and Jeff's two dogs, Norman and Ellie. Ellie is 13 years old, and has a range of health issues, so Tara wanted to make sure she had some good photos of her. It's surprisingly hard to get really nice photos of a dog who is mostly-blind and deaf! Getting her to look at the camera was quite the challenge for the most part – but Ellie and Norman are both gorgeous golden retrievers!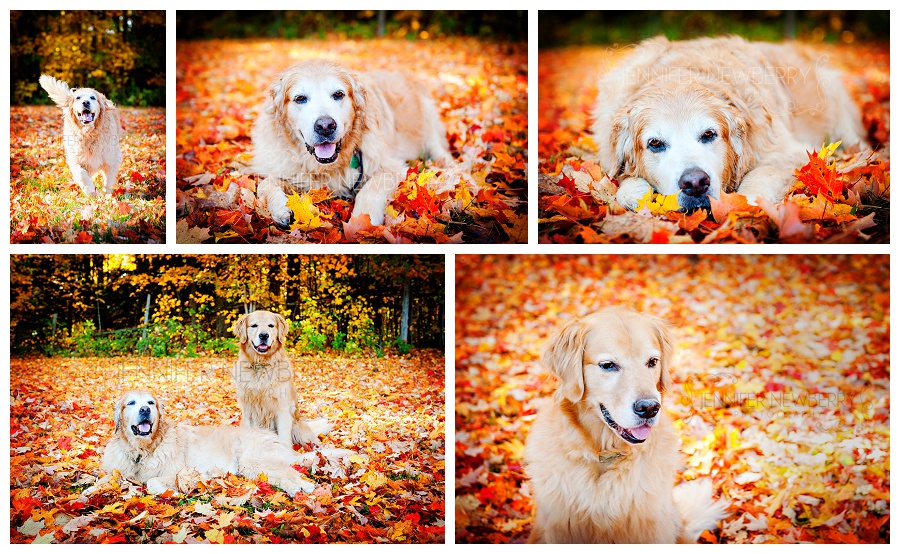 The Horse: Sully
Tara has had Sully since he was just little, and Sully is now 13 (same as Ellie) and absolutely beautiful! I was surprised to find out that Tara can actually control Sully by issuing commands – even when she isn't riding him! Almost like a huge trained dog! She had him galloping and cantering and things – I really only thought you could control a horse if you were actually riding it. So, I learned something new!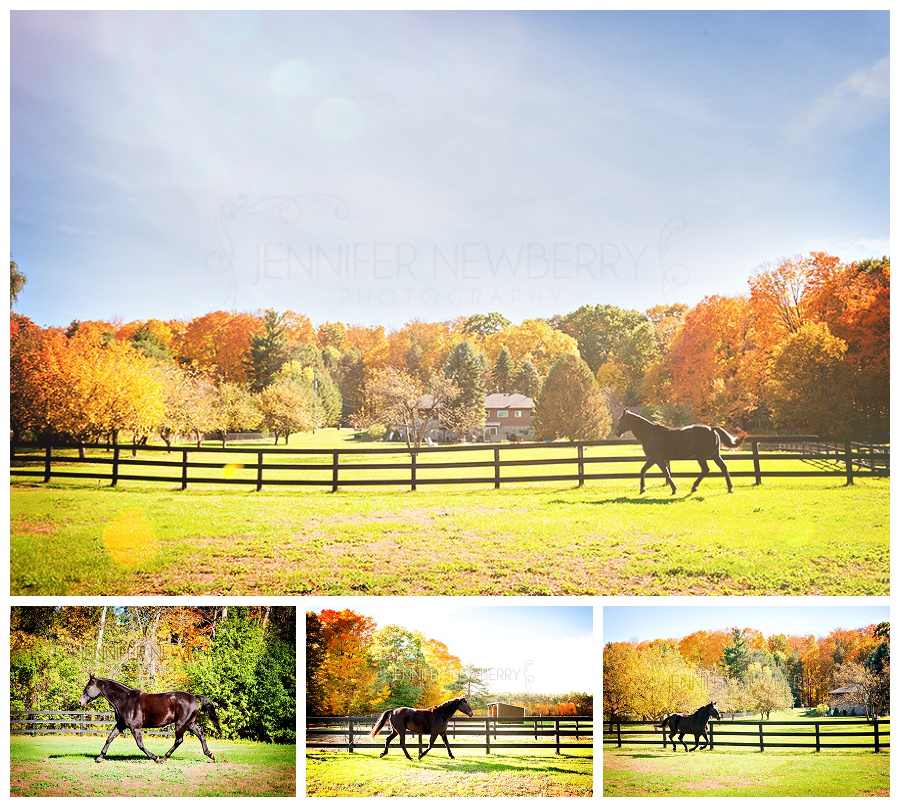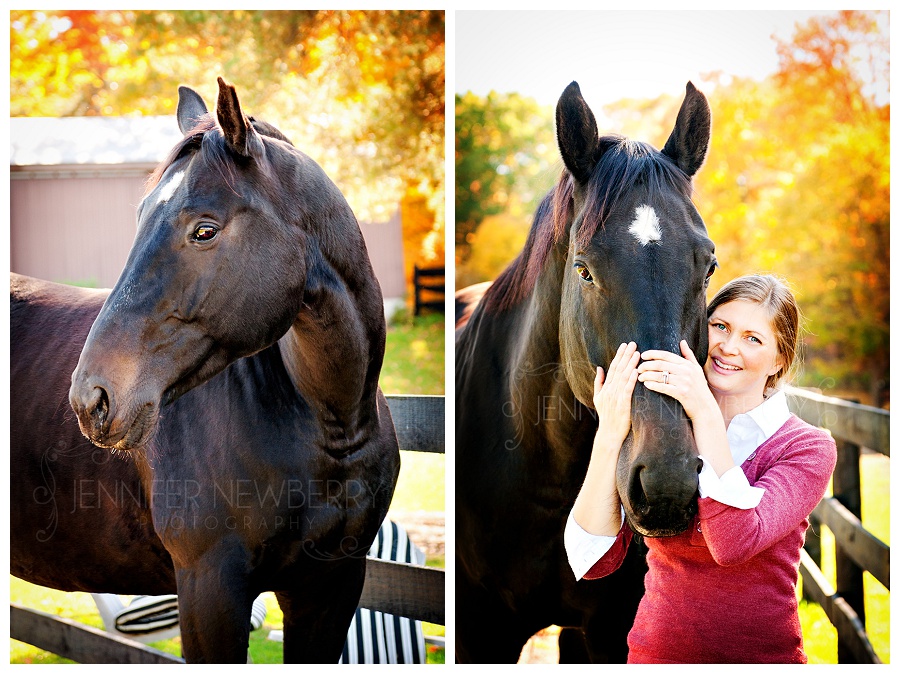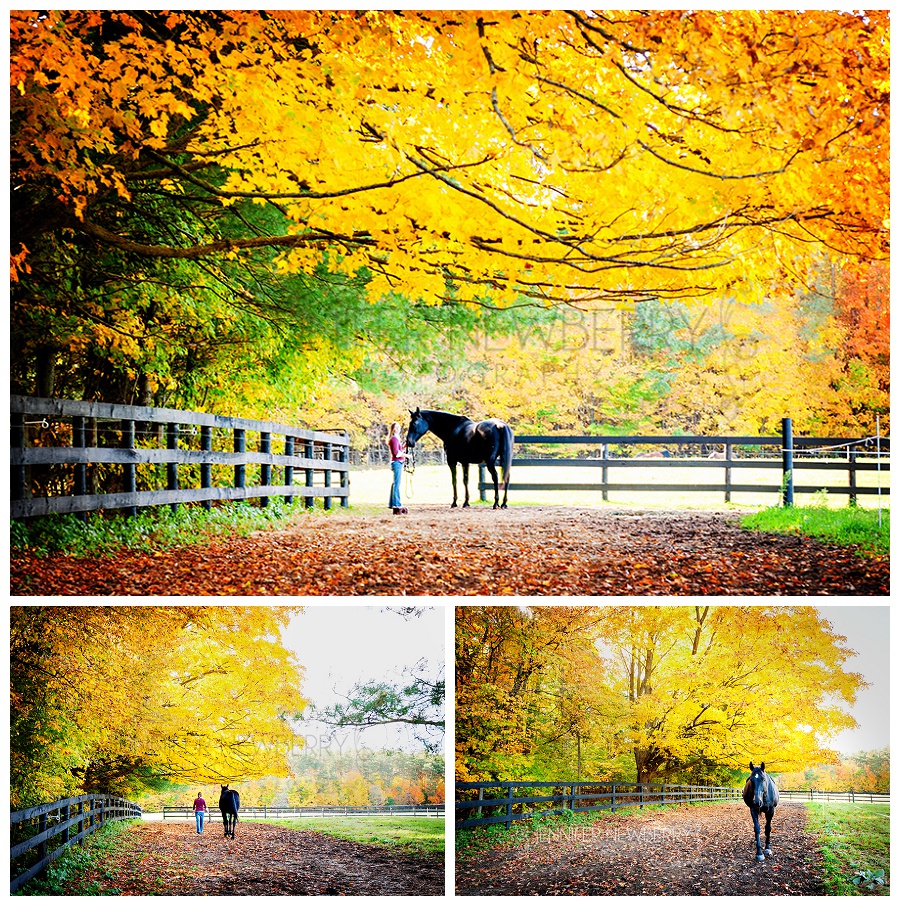 Family Photos
Everyone loves fall family photos! You really can't beat the beautiful autumn colours. So of course we did some family photos of Tara, Jeff and their two sons.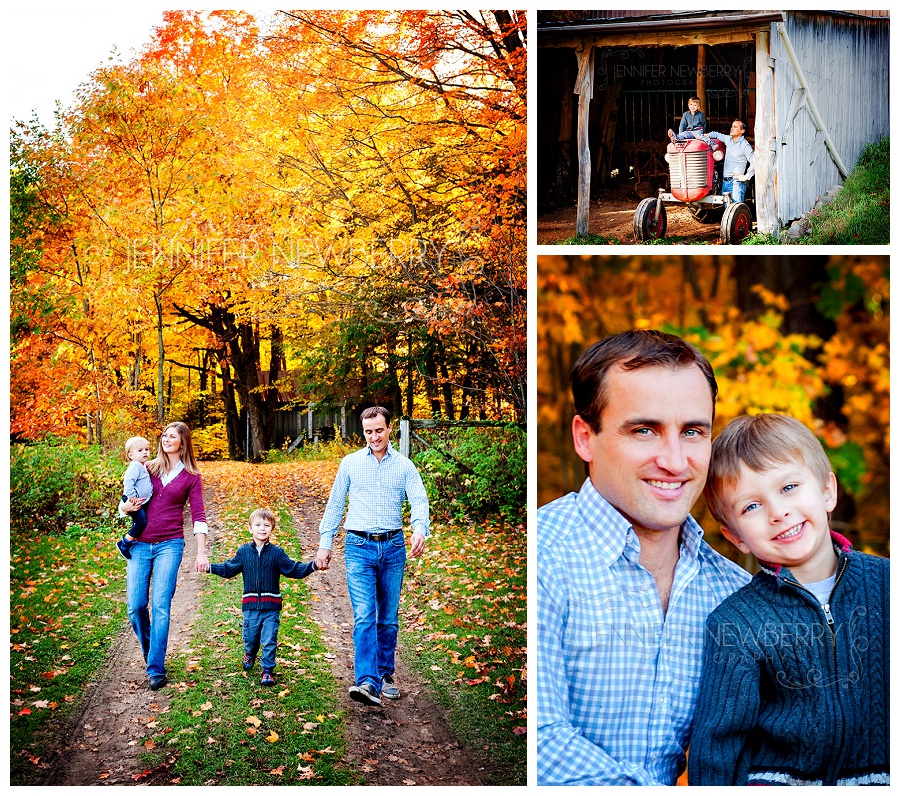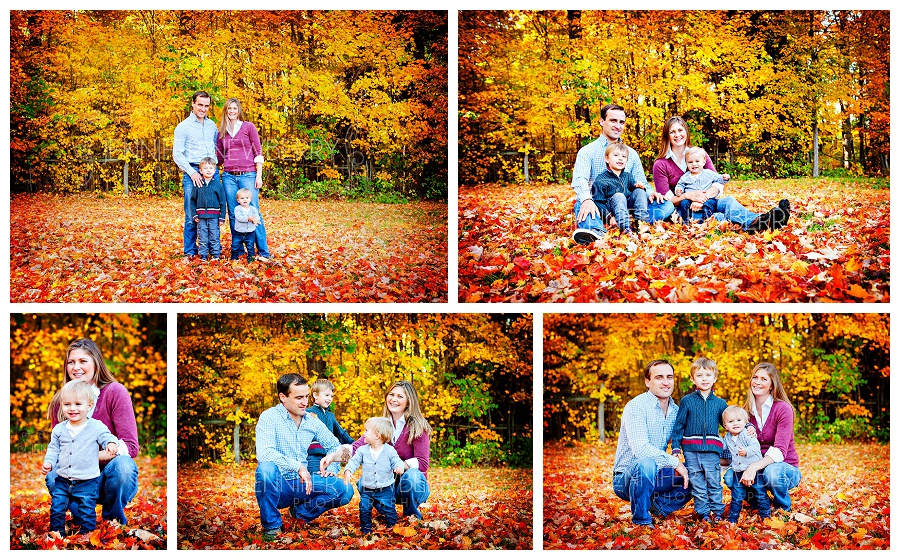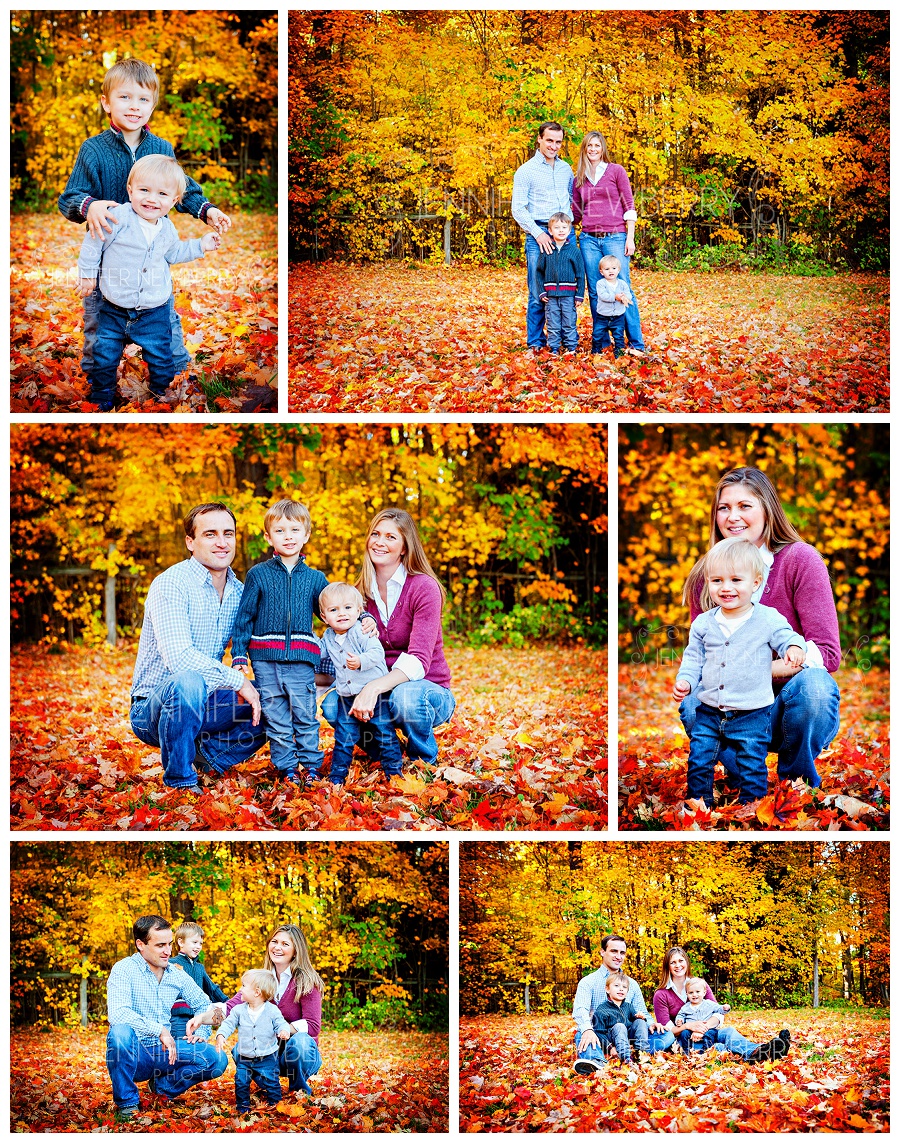 Naturally, playing in the leaves was a given when children are involved!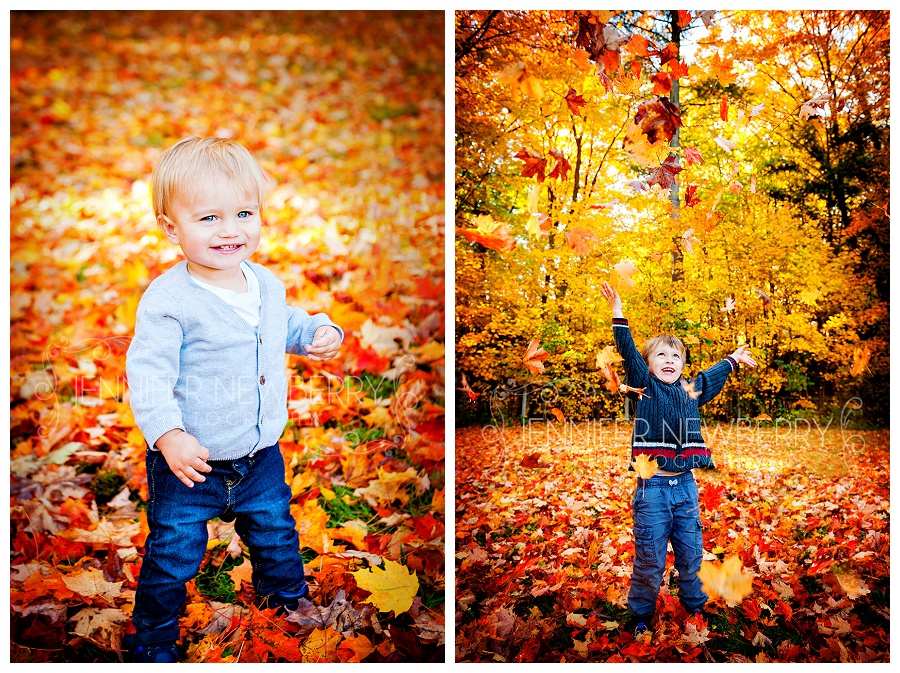 And just before we finished up, some photos of Tara and Ellie together were a must!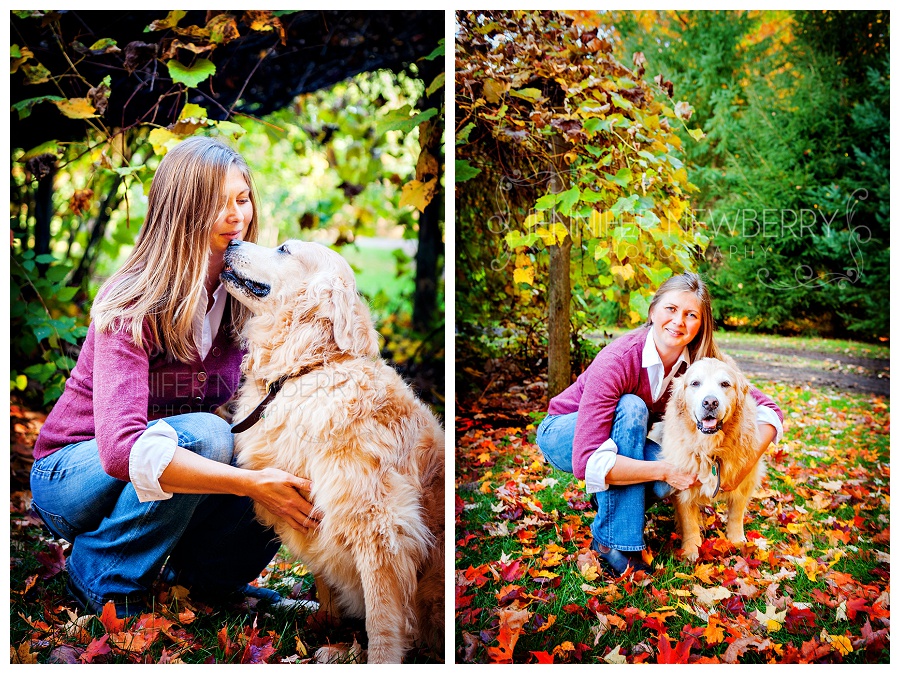 ---
Looking for a Stouffville family photographer? Get in touch!