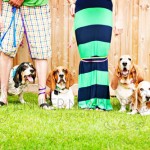 Louise & Jeff's Newmarket Engagement Session
Yesterday, Louise and Jeff had their Newmarket engagement session done! It wasn't just them either, it was their 4 adorable basset hounds, and their 3 cats (one of whom was very sad he couldn't wear his sweater).
There's not a whole lot that's cuter than animals wrapped up in blankets. Seriously.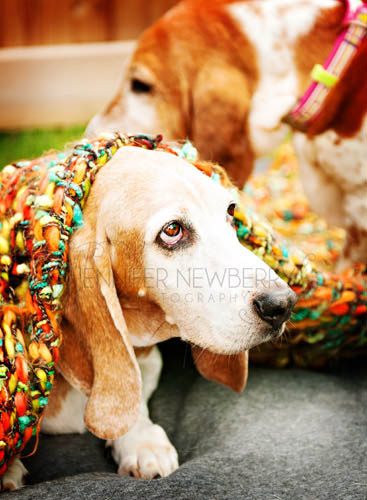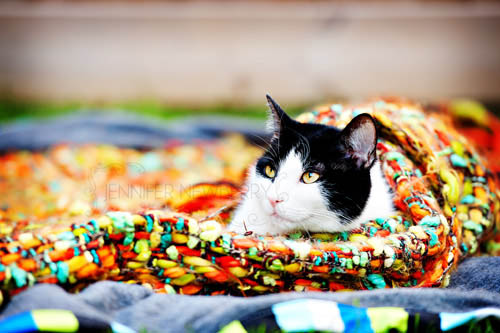 Louise and Jeff have really big, soft, hearts. They LOVE animals! They have fostered animals, and take such good care of them that the animals are really the babies of the household. But of course, I knew this when I met them two-and-a-half years ago at their Dog Day session!
When I first met their dogs, I could only tell one apart from the rest – Lucy, because she had a pink collar (she's the only female), and she would just pose naturally for my camera. The other three (or four, I think they were fostering a 5th dog at the time), I could tell apart but could never remember who had what name. After spending 3 hours with them yesterday, I don't think I will have that problem anymore!
Louise and Jeff are getting married next year, and 4 of their furbabies (the dogs, not the cats) will be attending their wedding! They even have adorable little outfits, I CANNOT WAIT, seriously!!!!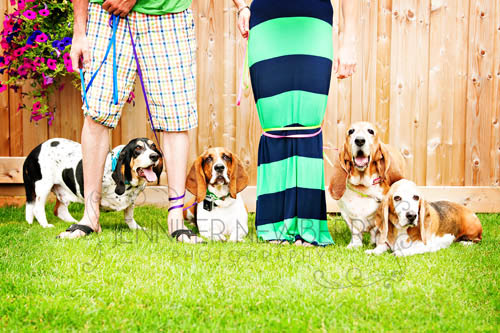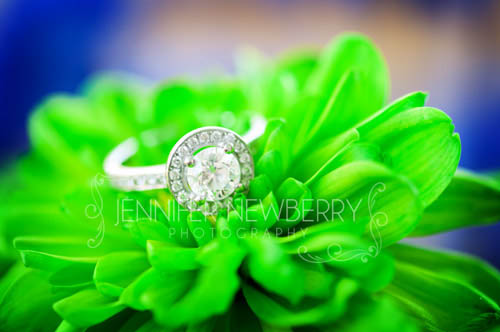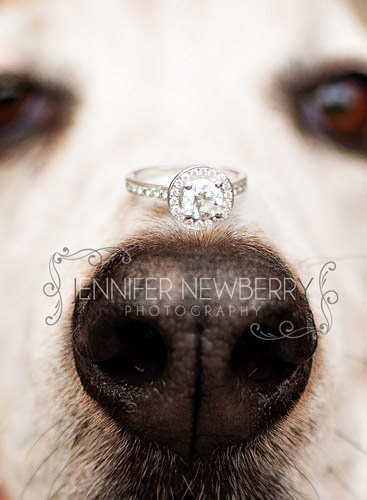 Some of my favourite shots from this engagement session are actually the "in-between" candid shots!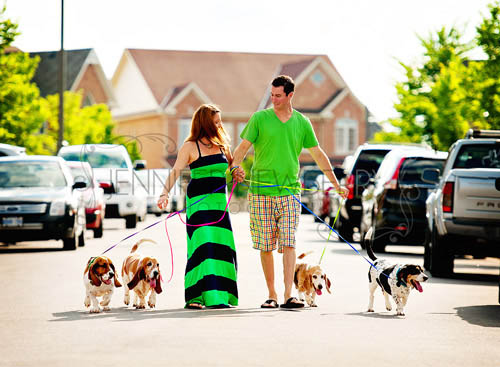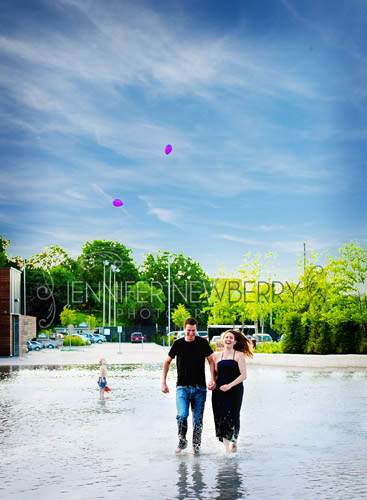 ---
Are you getting married? Looking for a Newmarket wedding photographer? Get in touch to have me, Jennifer Newberry Photography, capture your wedding whether it's in Newmarket, Toronto, Barrie, Orangeville, Parry Sound, Muskoka, Waterloo, Hamilton, London or beyond! I'd love to chat about your wedding plans!