#BethandFrances

Holland Marsh Wineries Wedding Photos
Newmarket Wedding Photographer | Holland Marsh Wineries
Frances & Beth
How They Met
Frances and Beth met through a mutual friend who lives in Toronto. They had each heard of the other, and had seen each other at a couple of events, but hadn't really had a chance to talk for over a year.

When they finally did start talking, there was an immediate attraction for both of them – They connected on many levels right away!

For their first date, they met up at a barbecue. Things took off from there, and four years later came…

The Proposal
Beth, Frances, her two daughters Jasmine and Melanie, and their dog Skipper, were on a five-day canoe trip in Algonquin Park. They were watching a beautiful sunset from their campsite, when Frances turned and asked Beth to marry her in front of Jasmine and Melanie. Beth said yes of course, and the four of them hugged, cried, and laughed. Jasmine and Melanie starting planning for the wedding at that very moment!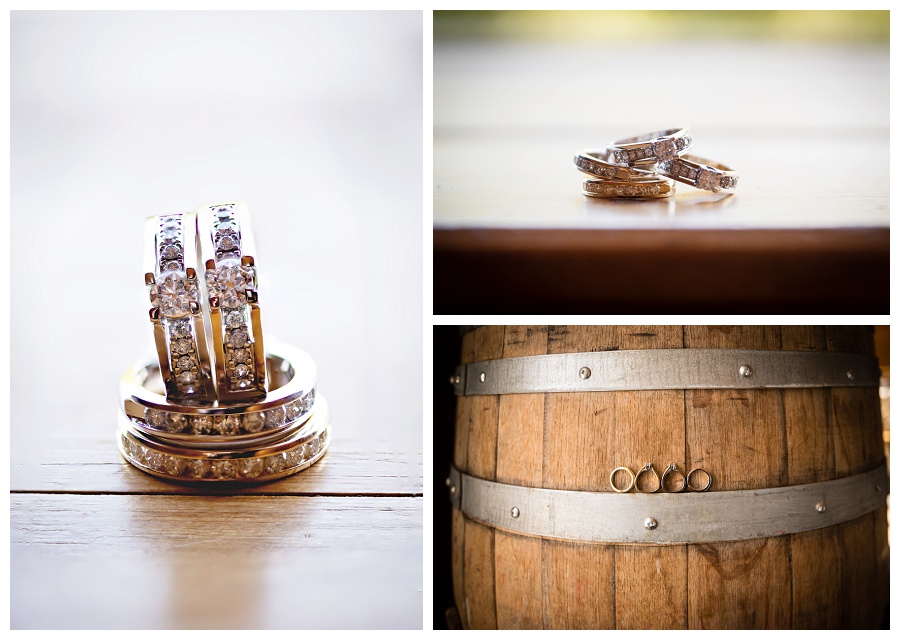 When I was photographing the rings, I couldn't help but notice that the four rings elegantly symbolized their new family. I pictured the two engagement rings as Beth and Frances, and the wedding rings as Jasmine and Melanie. (I don't normally make up little "ring families" but I liked the symbolism in this case.)

The Wedding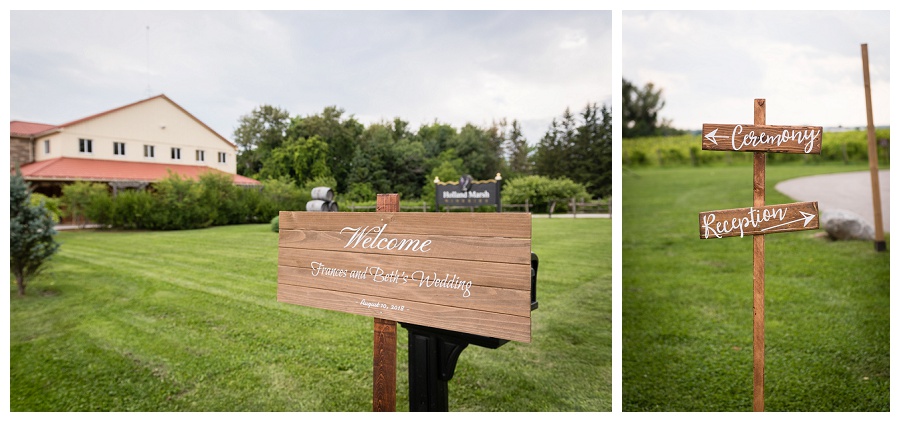 Getting Ready
Beth and Frances both got ready at their home. They got dressed in separate rooms, and then had a First Look in their dining room before heading over to the Holland Marsh Wineries.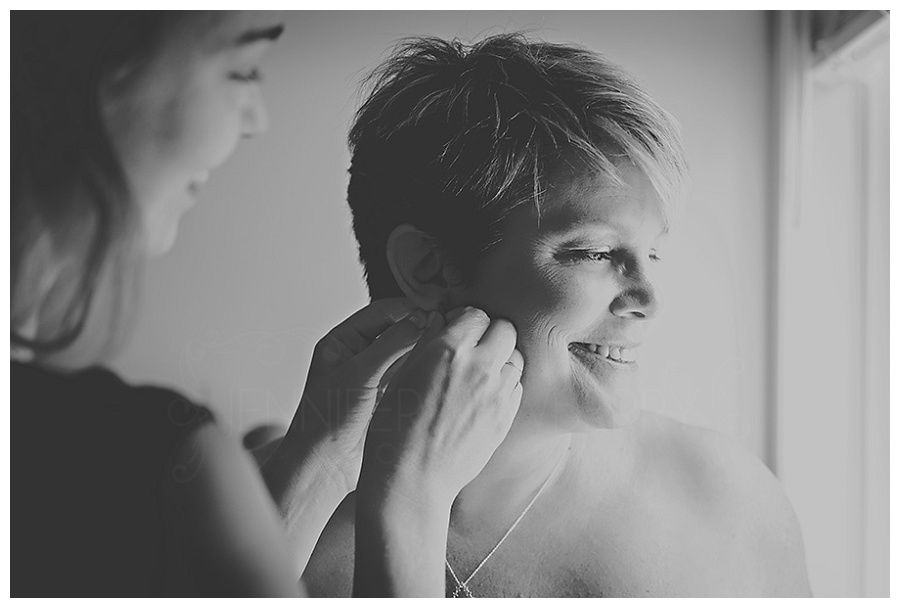 The Ceremony
The ceremony was held outdoors, with DIY wooden signs scattered around the venue. It was a gorgeous sunny summer day, and a great day to get married!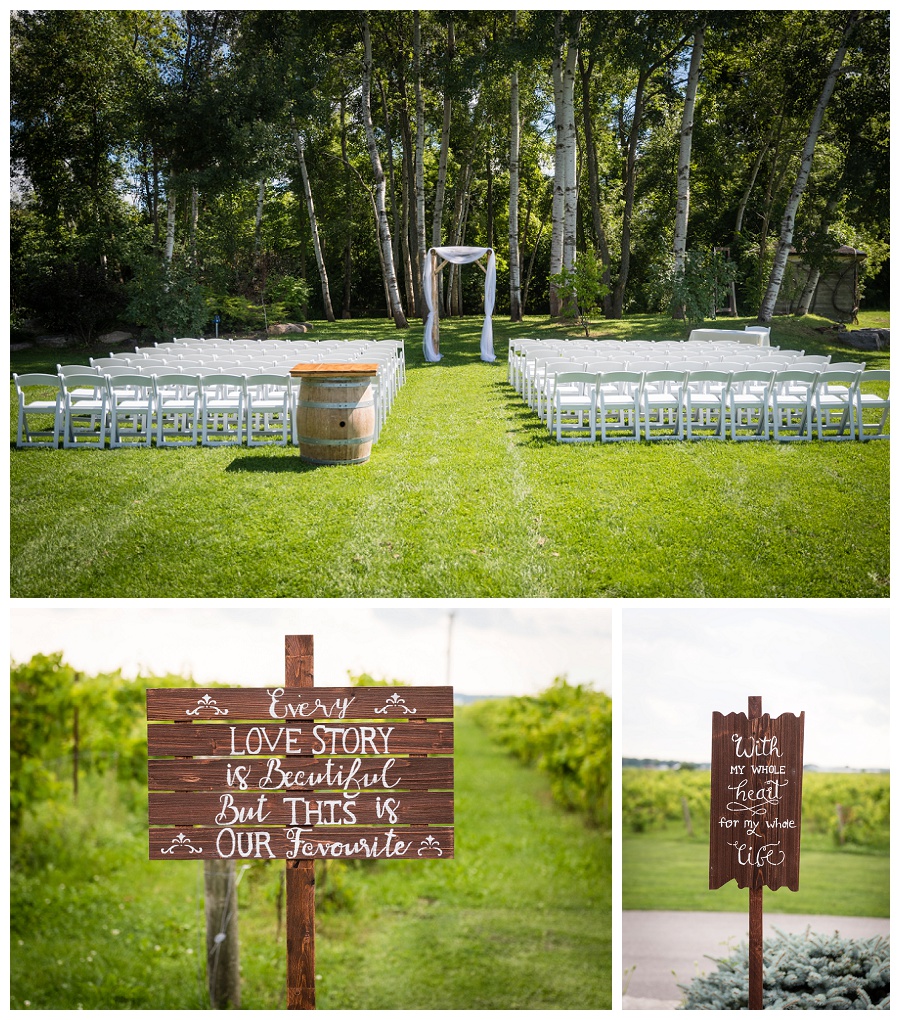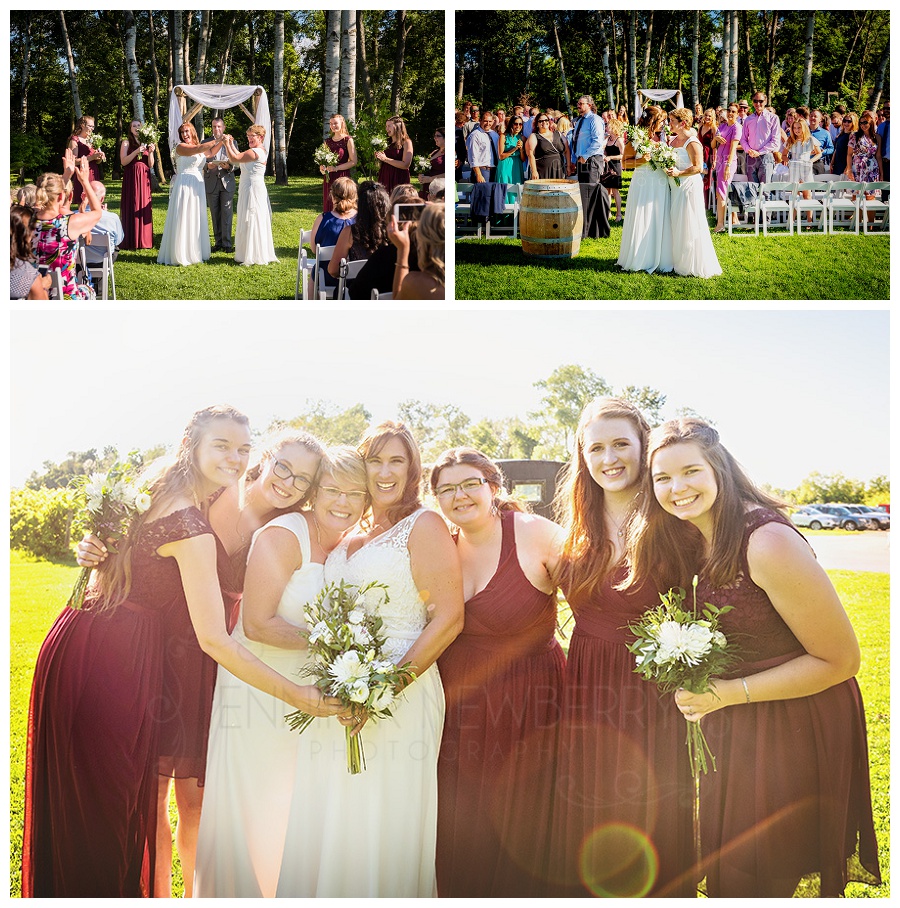 I LOVE the group photo above! Right after the ceremony, the brides walked back down the aisle, followed by the five bridesmaids, and they all surrounded the brides and hugged and cheered. The photo you see above is a pure candid shot of them post-hug right after the ceremony!
The Wedding Party
The fantastic wedding party consisted of Frances' two daughters and Beth's three nieces. All five of them acted like sisters though, I noticed, and they really made the day all the more special for Frances and Beth.


The Newlyweds!
Some photos of the gorgeous brides, of course!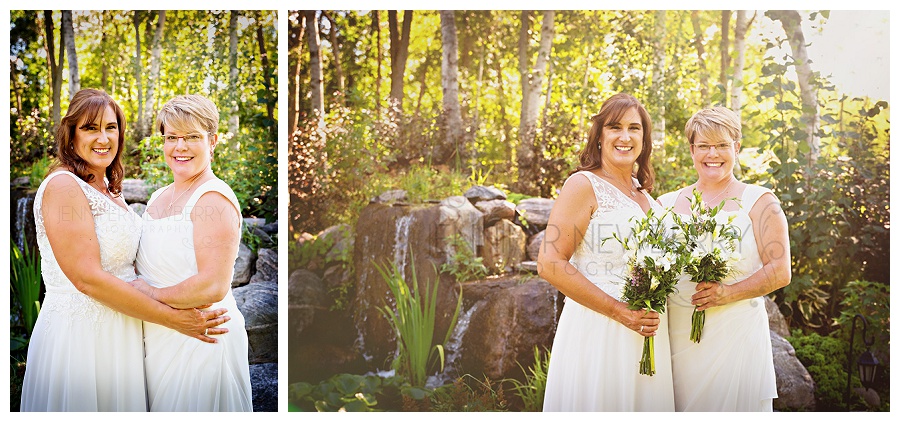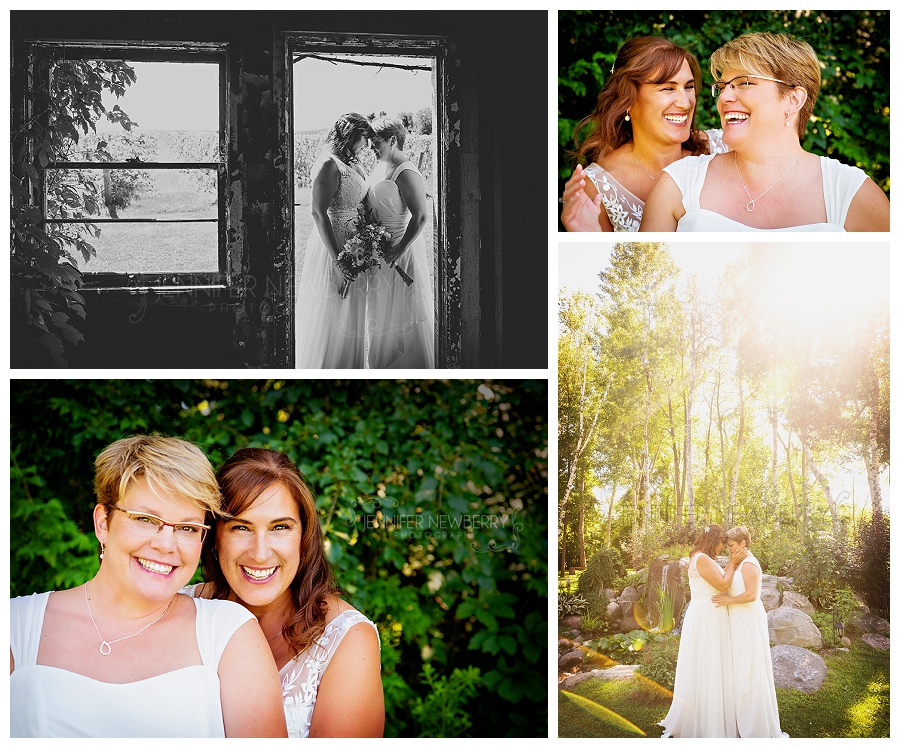 The Reception
The only thing I can think of to say about the reception was that it was full of love, laughter and fun!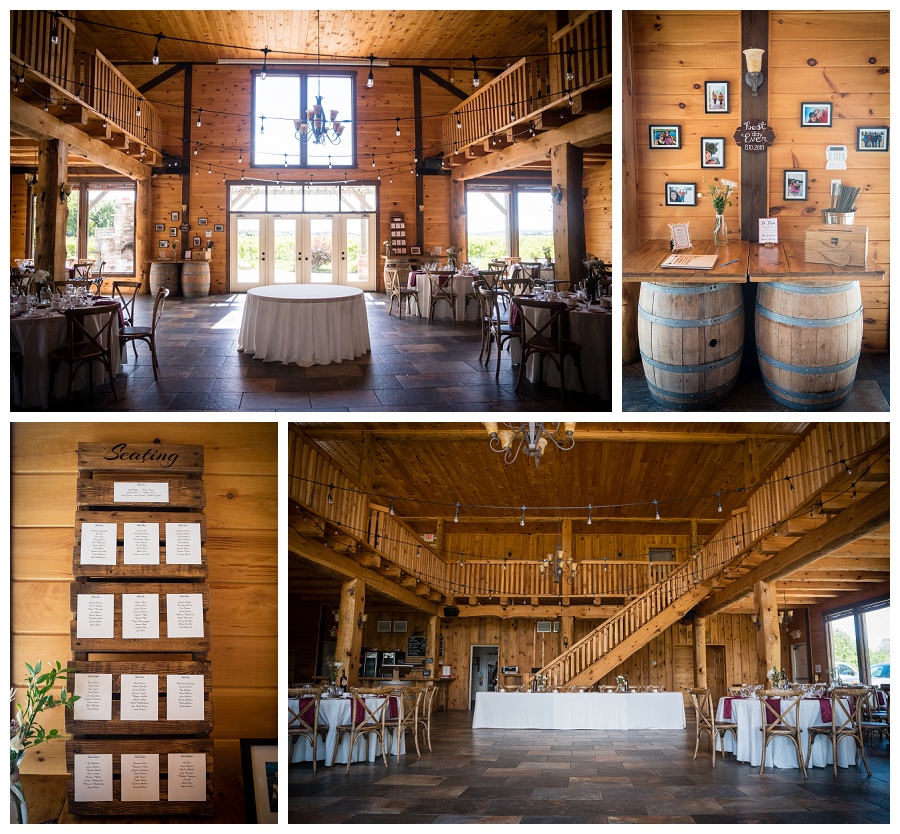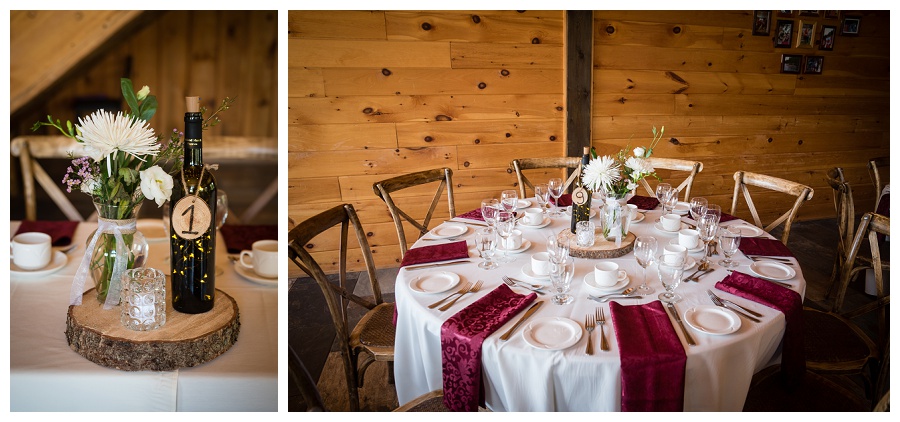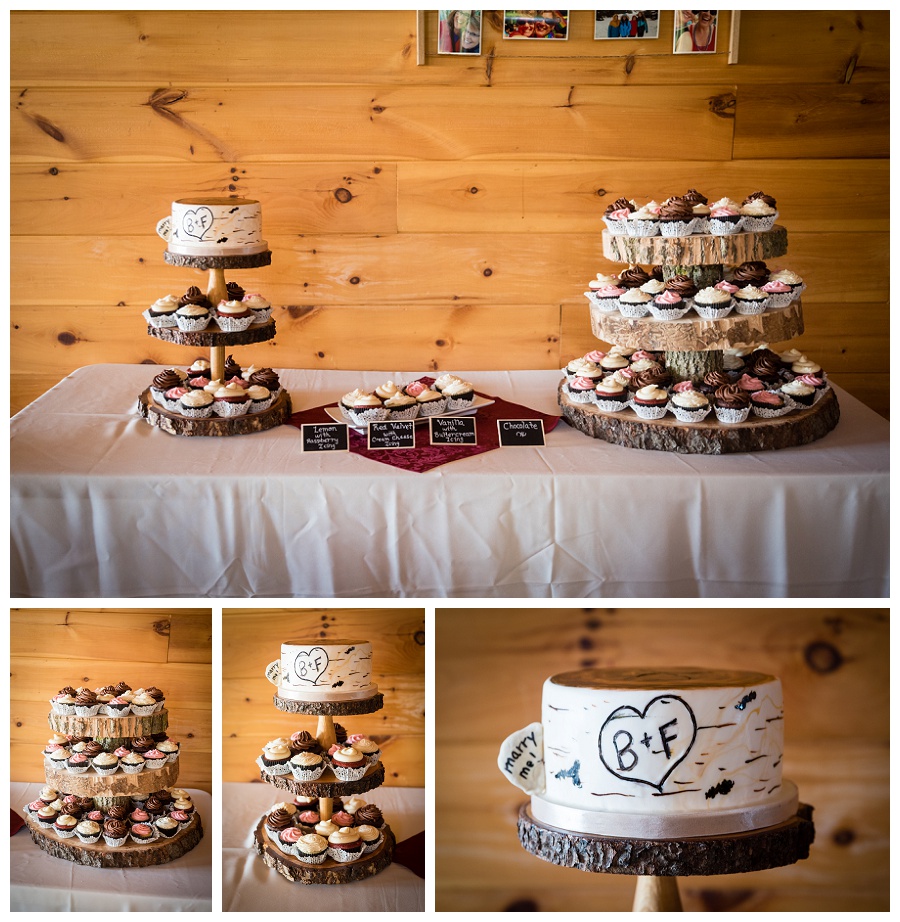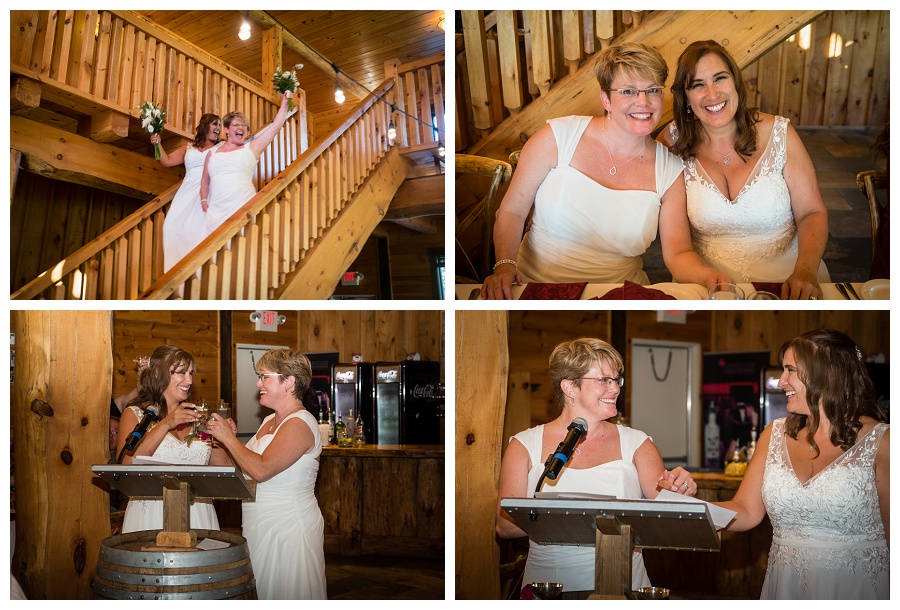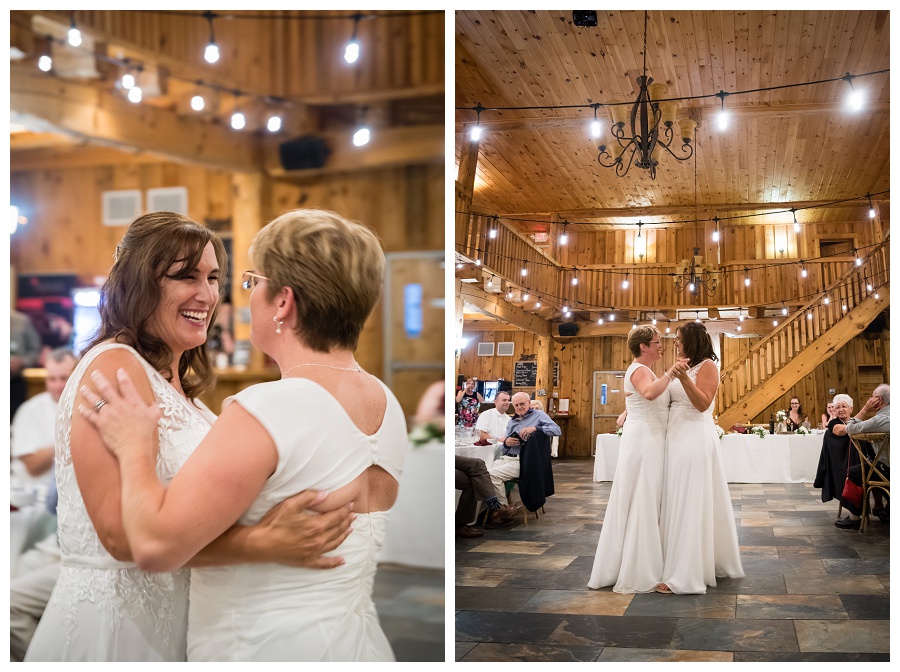 Congrats Frances & Beth!

Wedding vendors:
Venue: Holland Marsh Wineries
Caterer: O'Malley's Catering
Decor: DIY by Brides
Cupcakes: Kristen Singh
Cake artist: Simply Decadent
DJ: Bob Hawkins
Makeup: Sarah Meyer (Best friend of Frances' daughter, Jasmine)
Favours: Donation to the Canadian Cancer Society
Invitation designer: DIY by Brides and their daughters
Invitation printer: VistaPrint
Wedding dress store: Best for Bride
Bridesmaid dresses: David's Bridal
Rings: Griffin Jewellery
Officiant: Rev. Dr. Michael Brooks
Singer: Jennifer Briggs
Newmarket wedding photographer: Jennifer Newberry Photography
---
Are you getting married? Looking for a Kettleby wedding photographer? Get in touch to have me, Jennifer Newberry Photography, capture your wedding, whether it's in Kettleby, Newmarket, Aurora, Richmond Hill, Toronto, Barrie, Waterloo, Hamilton, London, Muskoka, or beyond! I'd love to chat about your wedding plans!