Newmarket Wedding Photographer | Redcrest Golf Club
Lauren & Sergey
Lauren and Sergey are a fun, laid-back couple, and I was honoured to be able to document their wedding at the Redcrest Golf Club in Newmarket!
How They Met
Lauren and Sergey met online. When they planned to meet in-person at a local coffee shop, Lauren was nervous, but as soon as she saw Sergey she had a great feeling in her heart. They clicked right away! After some coffee, they went for a walk and talked about a million different things. Lauren had told Sergey before they met to please not tell her what had happened on Breaking Bad the night before, because she hadn't watched it yet. They walked for a long time and ended up in a park. Sergey's car was parked at this park (he had walked from the park to the coffee shop to meet Lauren, which she found out later), and in his trunk was his laptop with the latest episode of Breaking Bad on it for us to watch together on the bleachers at the park! Their love story took off from there, and 15 months later, they were engaged!
The Proposal
Sergey took Lauren completely by surprise when he proposed to her on Christmas Eve (during the day) back in 2014. Lauren didn't even realize that Sergey had paid attention to which ring she liked! They spent the day celebrating with family and friends.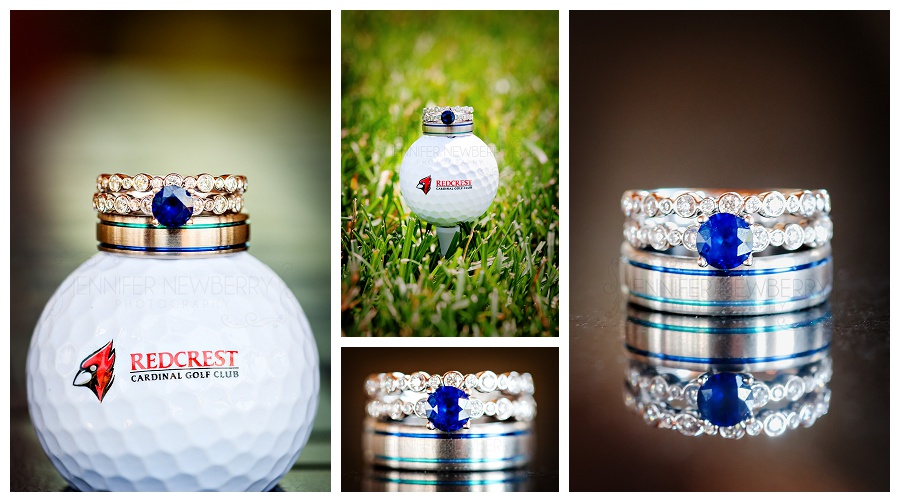 The Wedding
Sergey arrived at Redcrest first, and Lauren arrived shortly after, wearing a knee-length Ralph Lauren dress, and looking fabulous (of course!)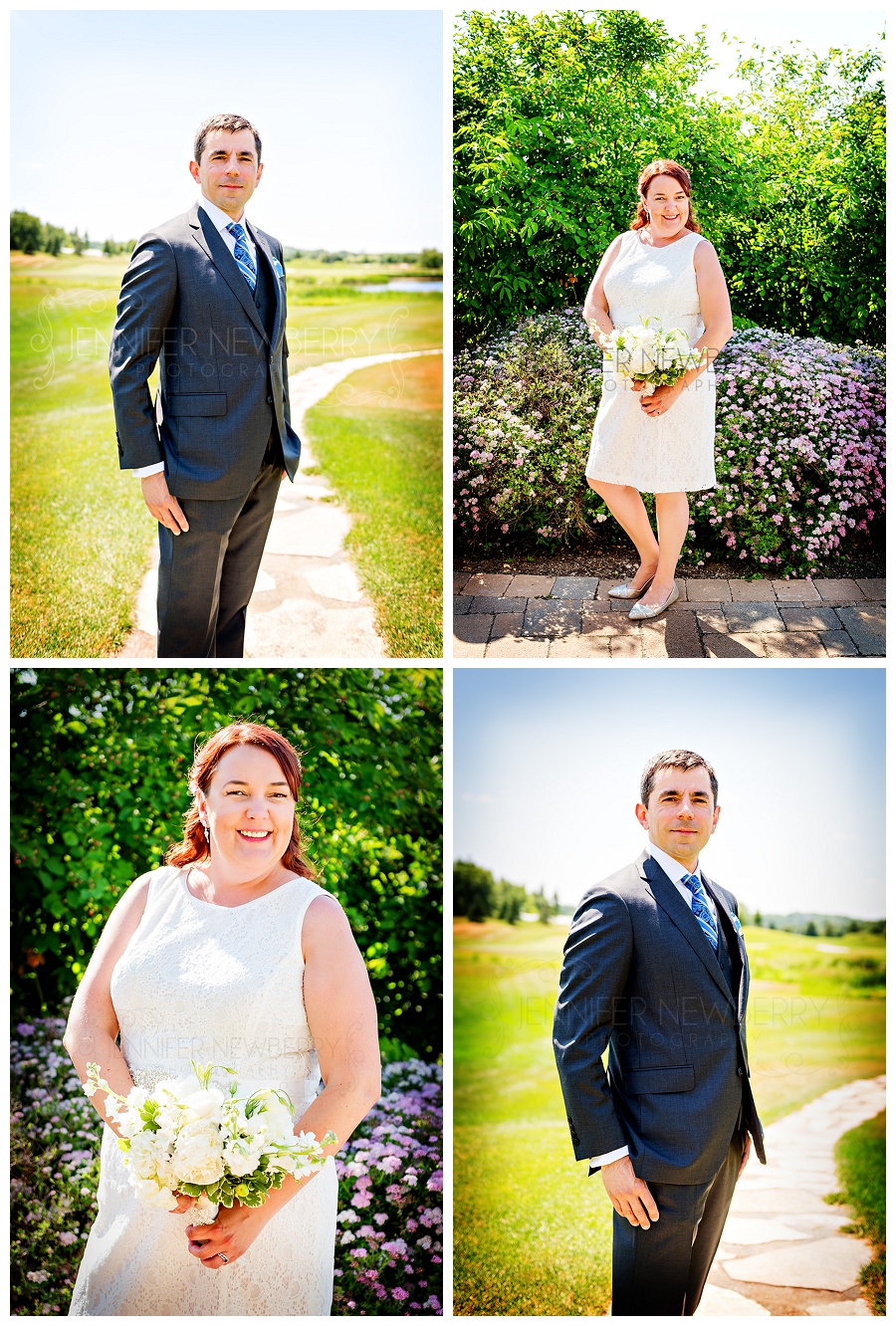 They did a first look, and they were both so happy and excited to see each other! It was great!


We started off the bride & groom portraits with their dog, Lucy!! How cute is little Lucy!!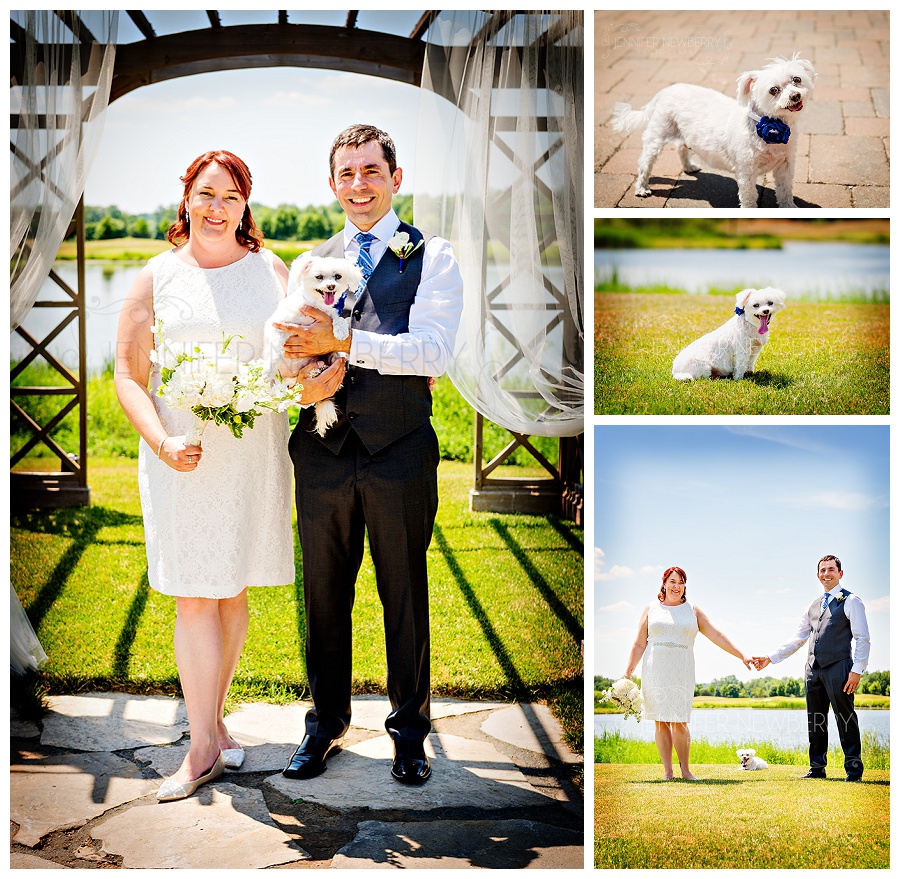 Then of course, photos of just the bride and groom!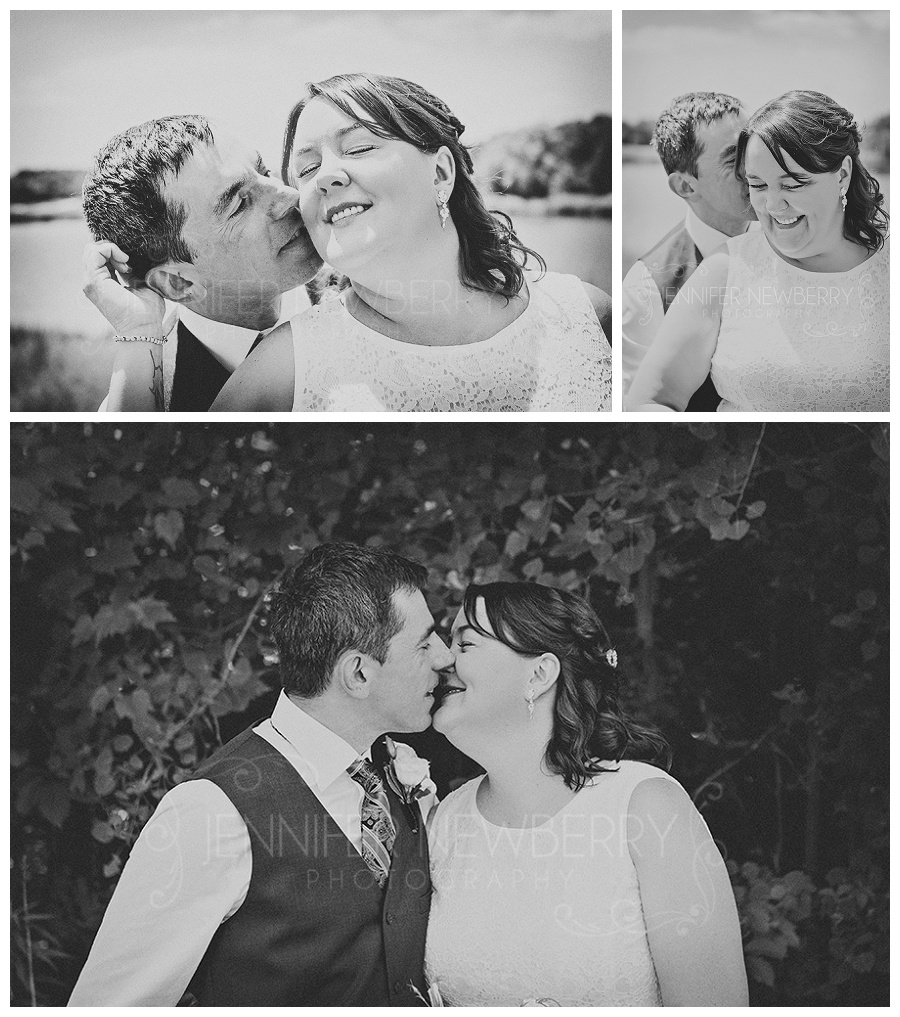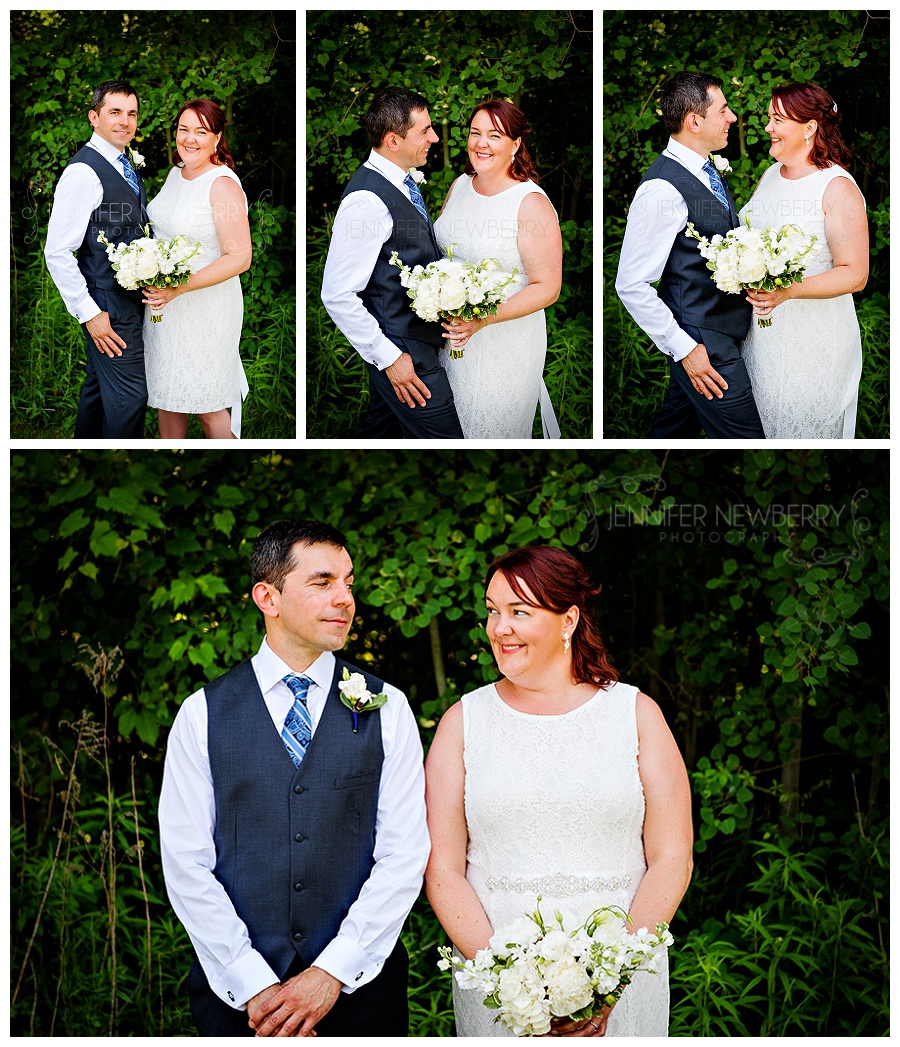 We actually weren't planning on doing any photos with the barn at Redcrest, but I'm glad we did because I do love the texture of it in the background!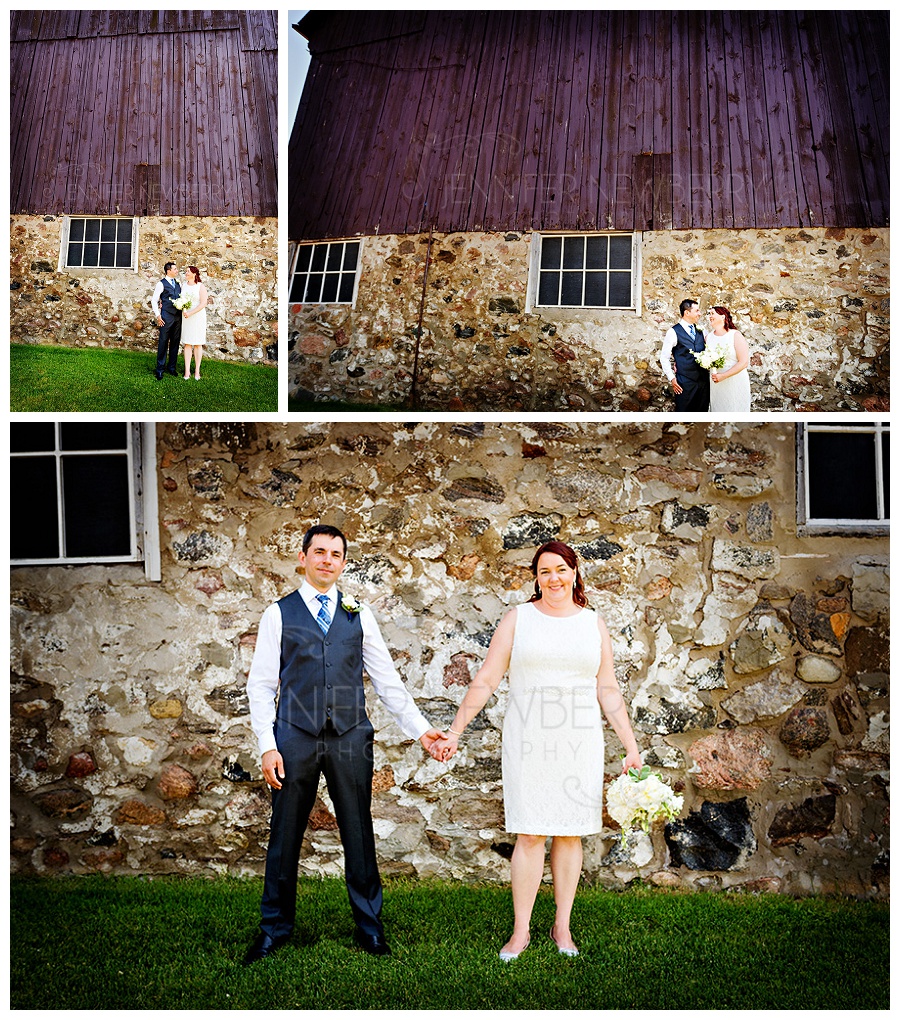 The outdoor ceremony was held on the patio behind the clubhouse. It was a wonderful day for an outdoor ceremony because of the beautiful blue skies and nice weather!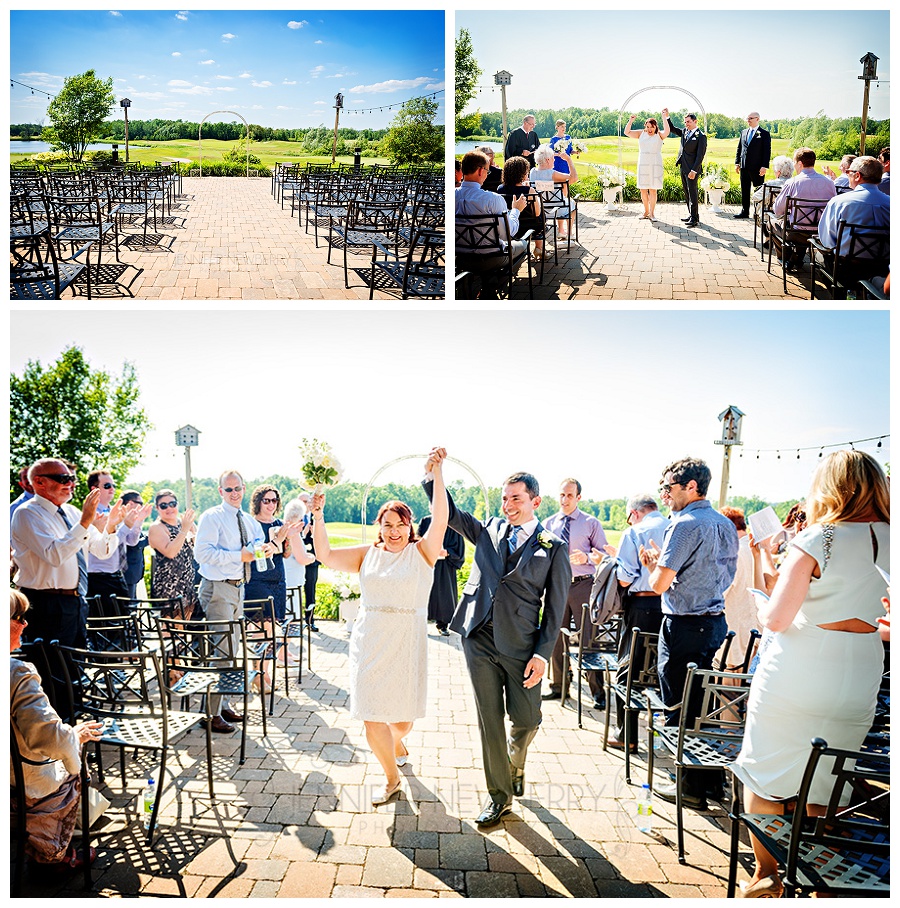 While we were doing family photos, the golf course's huge sprinkler's came on in the background, so of course we had to grab a quick photo of that!


Before I continue, I should say that Anne-Marie and her staff at Redcrest are phenomenal. They are organized, friendly, and totally on top of EVERYTHING! Seriously fantastic staff. Anyway, moving on!

Lauren and Sergey did a pretty special first dance in Redcrest's clubhouse. What made it so special was that Sergey wrote, composed, and recorded their first dance song! It's called "We Are the Stars". (If you want to hear it, watch the slideshow below.)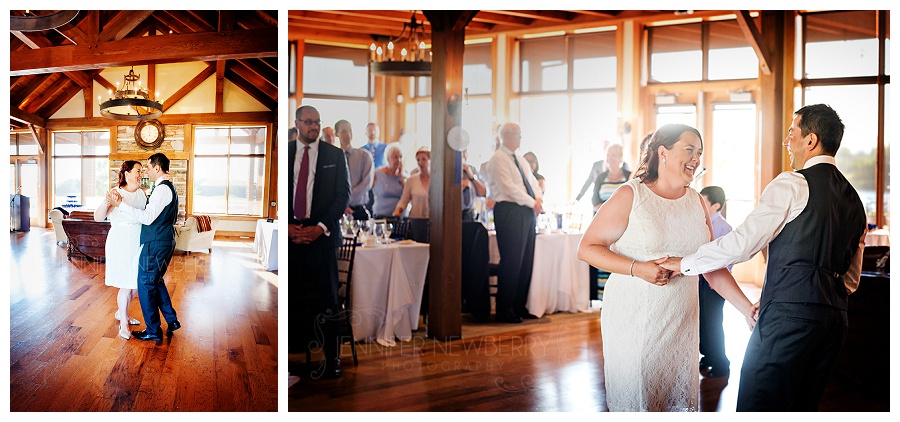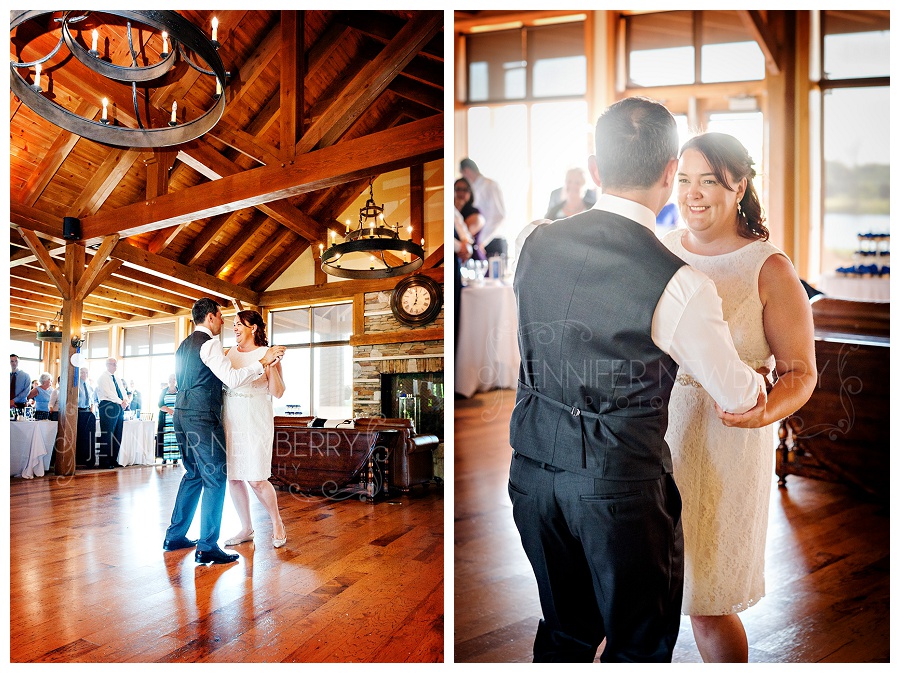 A set of little crocheted bears holding a heart with Lauren and Sergey's initials on it, sat with them at the head table. Those bears were made by their very talented 11-year-old niece Geneva! Geneva crochets these adorable bears (among other things I'm sure), and I told her that I want a little bear holding a camera – and I totally do!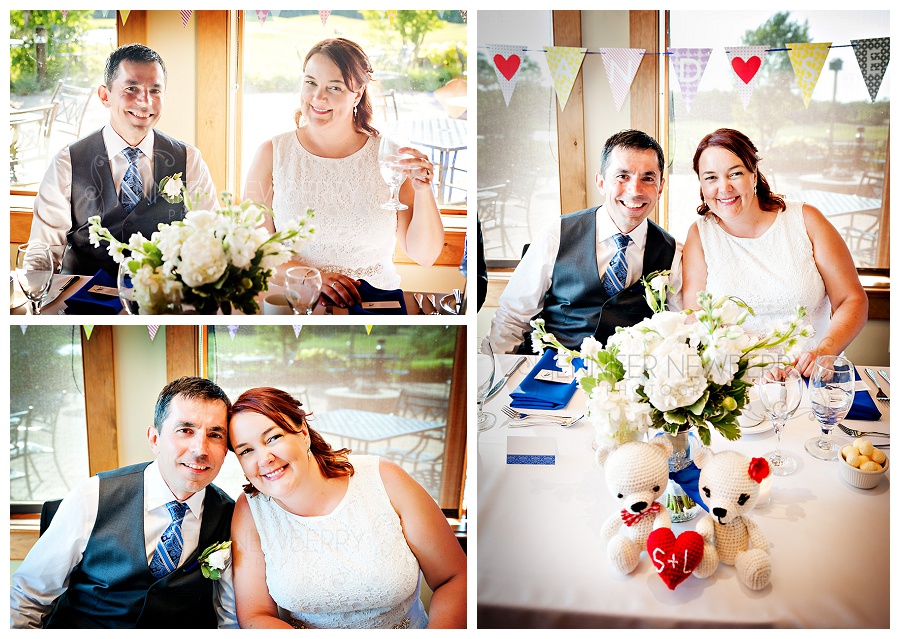 With a gorgeous sunset like that, of course we had to take just a couple more pictures! It was actually a very powerful sunset, a golden orange glow covered the entire back of the clubhouse!


All in all, it was a wonderful day spent with wonderful people! So often lately it seems like I'm spending the day with friends, rather than working. Congrats Lauren and Sergey! I'm so happy for the both of you, and also happy that I finally got to meet LUCY! 😉
---
To see more of Lauren and Sergey's Newmarket wedding photos, watch the slideshow below! (If you can't see the slideshow below, click here.)


Venue & Caterer: Redcrest Golf Club
Florist: Seasons Floral Studio
Cake Artist: Candy Land Cakes
DJ: Bob Hawkins
Make-Up & Hair Artist: James Dimitri Hair Atelier
Favours: Donations made to the Guelph Humane Society
Wedding Dress Boutique: Macy's
Wedding Dress Designer: Ralph Lauren
Bridesmaid Dresses: Macy's
Mens' Tuxes: Bespoked from Surmesur
Bride's rings: Brilliant Earth
Groom's ring: Rings Forever
Officiant: Thomas Moore
Reception table cards: Jennifer Newberry Photography
Redcrest Newmarket Wedding Photographer: Jennifer Newberry Photography
---
Are you getting married? Looking for a Newmarket wedding photographer? Get in touch to have me, Jennifer Newberry Photography, capture your wedding, whether it's in Newmarket, Aurora, Richmond Hill, Toronto, Barrie, Waterloo, Hamilton, London, Muskoka, or beyond! I'd love to chat about your wedding plans!