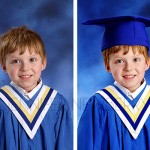 As a professional photographer, I'm sometimes asked what I think about "school photos". You know those companies that come into schools and take headshots of all the kids? Yeah, those.
Well, as a general rule, I find school photos to be awful. At least by my standards of photography & at least TRYING to get the kids to smile…. but that being said, I LOVE school photos. Why? Because they are HILARIOUS! At least, they are to me! My kids always do these weird awkward smiles that I never get, and it literally makes me laugh every single time I get one of those sheets home with their proofs on it.
My son's photos from last year (JK) are my absolute favourite so far. I think I laughed for a good 30 minutes after I saw this.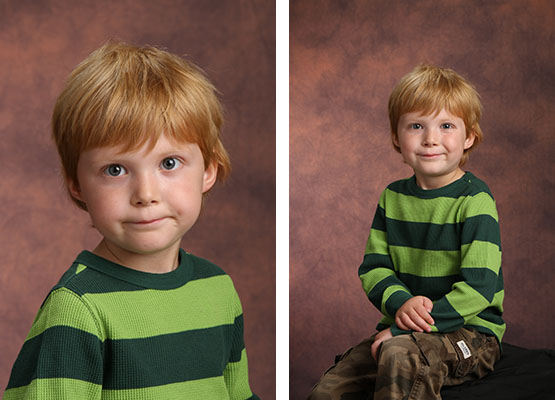 I have never seen either of those smiles on my son in his whole life. Hilarious! (The second one reminds me of The Grinch's smile. haha!)
So this year, with his SK Grad photos, I was hopeful for something awesome. I think this thumbs-up had me laughing the most.
Of course, the nicest smile he did was when he wasn't wearing the graduation cap. What's a graduation photo without the hat?! Luckily, doing what I do, I fixed it 🙂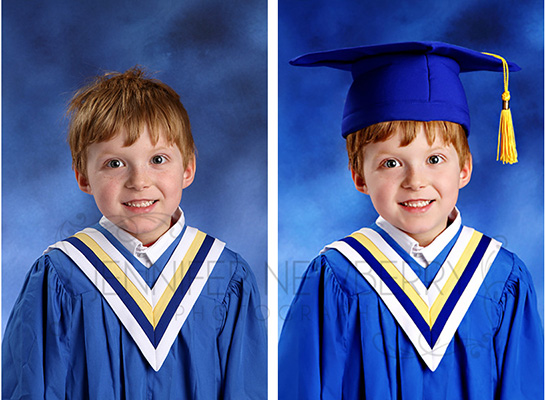 So yes, school photos are awful. But they're also really, really funny.