Newmarket Wedding Photographer | Backyard Star Wars Wedding
Jillian & Beau
Star Wars has been getting a lot of press lately! The new movie "Rogue One" was recently released, and then today, actress Carrie Fisher died (known for her role as Princess Leia, of course.). Needless to say, everyone is talking about Star Wars these days! So, with Star Wars on the mind, I thought what better time to post about Jillian and Beau's lovely, stormy, backyard Newmarket wedding!
How They Met
Beau's sister, Tara, introduced Beau and Jillian. Jillian was friends with Tara, and she only knew Beau from a distance. They had a fun karaoke night, and Beau was smitten with Jillian. Tara had planned a night out of dancing, and they all went to a carnival before going to a bar. Beau made Jillian go on a spinny ride that she didn't want to go on, and she ended up barfing everywhere – it was true love. Beau thought he blew his chances when Jillian got sick, but they spent the night joking around, and he let her know he was interested in her. Jillian's first thought was "This is my best friend's brother!", but she knew he was special and she loved being with him. Beau's first thought upon meeting Jill was "This girl is so cool!".

They went on their first date to The Keg Steakhouse. They spent 3 hours at the restaurant talking and laughing, and they hit it off right away.
The Proposal
After 2 years of dating, Beau and Jill went on a trip to Mt. Tremblant. Beau took Jill up the mountain, and they were literally in the clouds when he popped the question!
The Wedding
It was a dull grey day when I woke up the morning of Jill and Beau's wedding. The weather forecast didn't look good. And most importantly, my pre-wedding sunshine dance didn't help much (or so I THOUGHT!…). I got to Jill's parents' house, where the ceremony was to be held in the backyard, and also where everyone was getting ready. Shortly after I arrived, the thunder and lightning started, and the rain just poured. Good thing there were tents set up in the backyard for such weather! Everyone continued getting ready, and I remember vividly that as I was photographing the rings, the thunder was rumbling and the power flickered once or twice. Just after that, we heard that a tornado had touched down just 30 minutes away from us!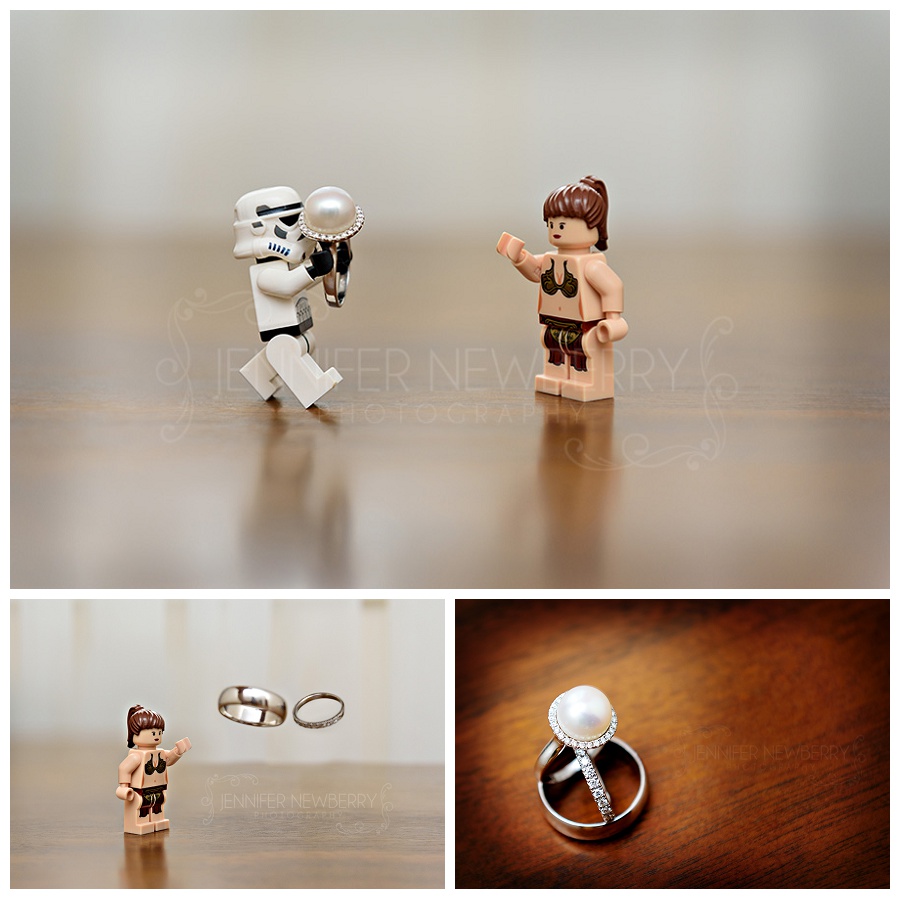 Before I go on, I will say that this was not a "Star Wars themed wedding" – every single one of the Star Wars elements were surprises for Beau, including some of the Star Wars-specific photos (like the Star Wars Lego figurines with the rings above.)

By far the most popular Star Wars element/surprise were Jillian's shoes. She had them custom made, and even though she said they weren't very comfortable, they looked fantastic and all the guests loved them!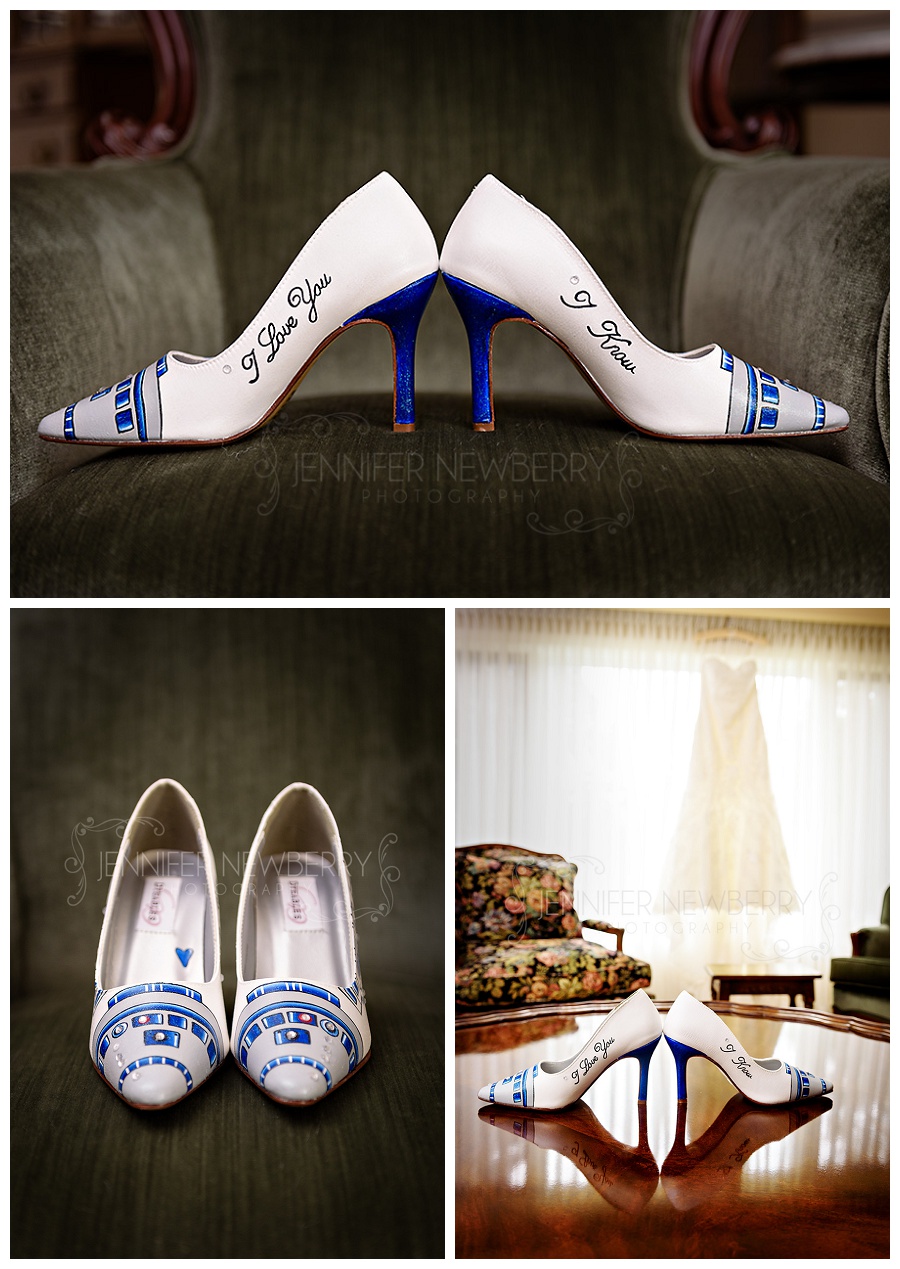 Jillian and Beau's daughter, Holly, was a most adorable flower girl. She had a very serious face for most of the day, observing everything that was going on, but I did get a few smiles out of her. (She certainly makes you work for those smiles!)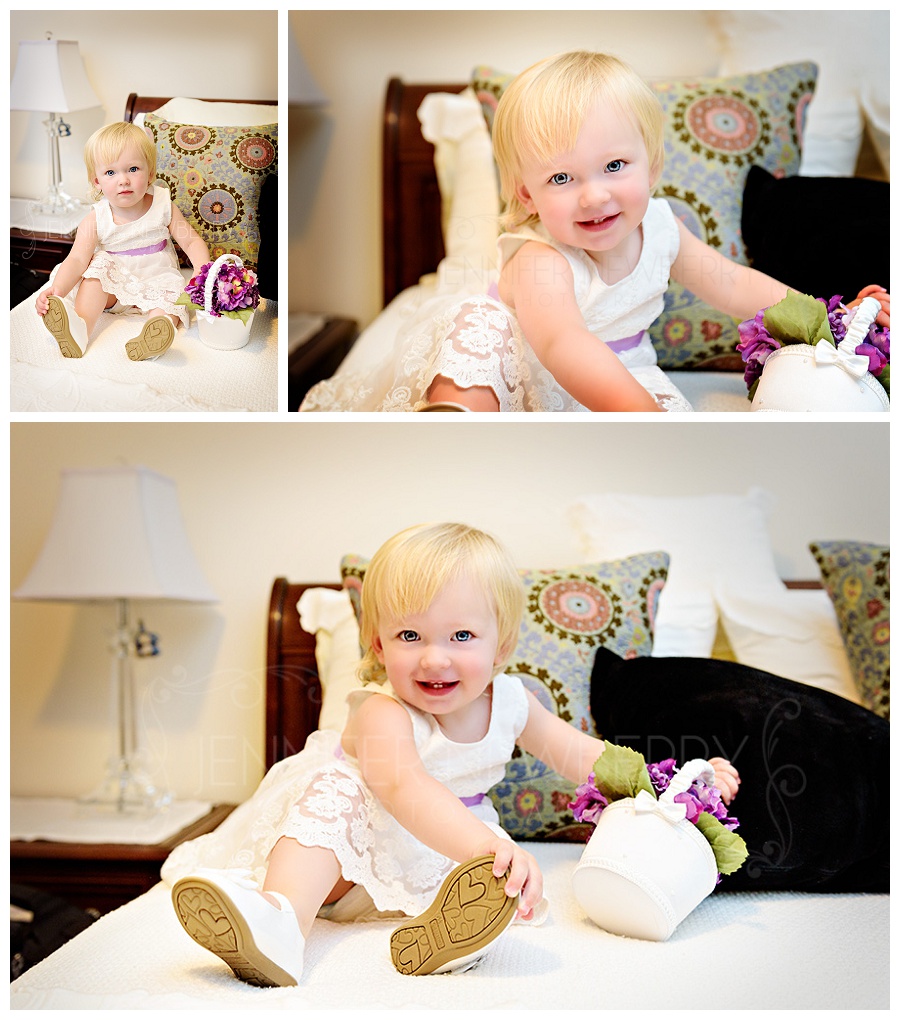 I got some super cute daddy/daughter pictures with Beau and Holly while Jillian was finishing up getting ready.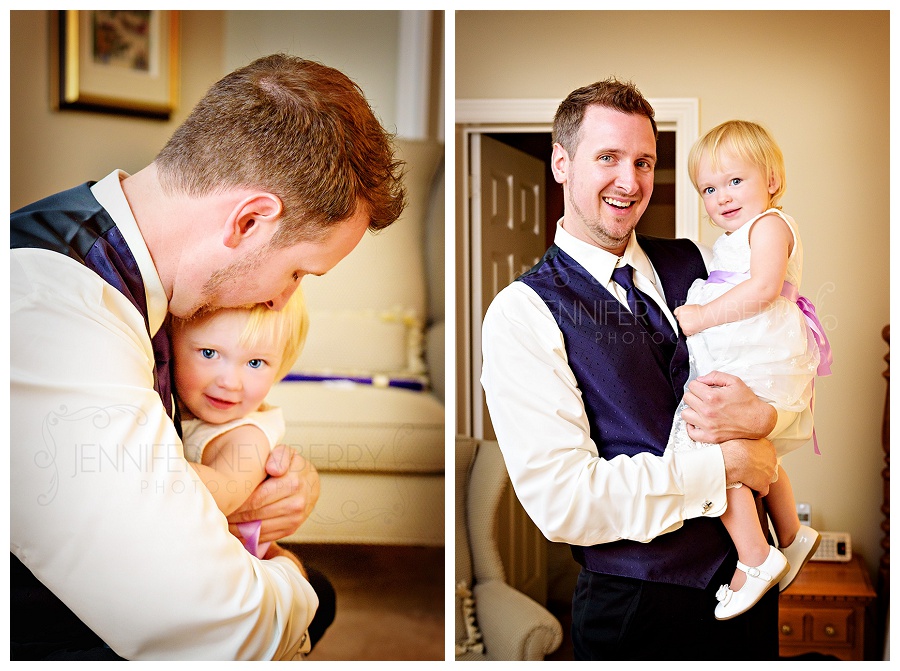 Jillian and Beau didn't plan on doing a First Look, but at the last minute they changed their minds because then they wouldn't have to hide from each other in the same house while getting ready. Makes sense to me!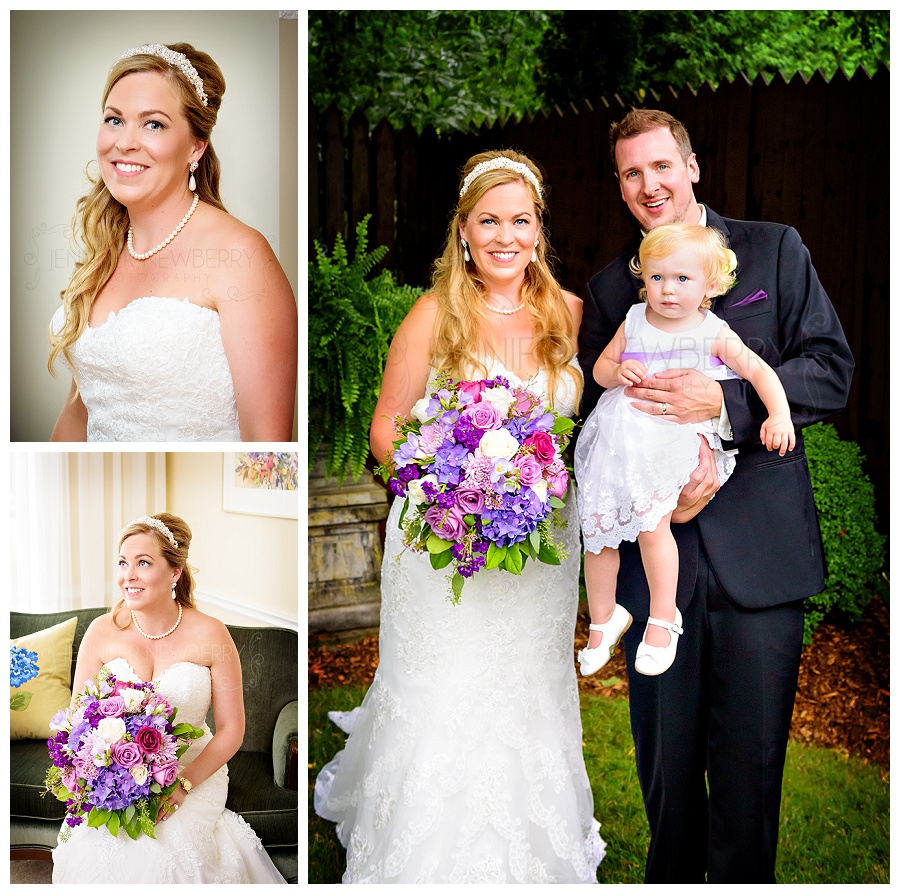 The ceremony was held under the gazebo in Jillian's parents' backyard. There was an adjoining tent for the guests to be under as well.


Just after the ceremony, we were going to head out to do some bride & groom photos, and the skies cleared right up for us! It was a miracle! (Or perhaps the workings of a certain someone's sunshine dance done earlier in the day 😉 ).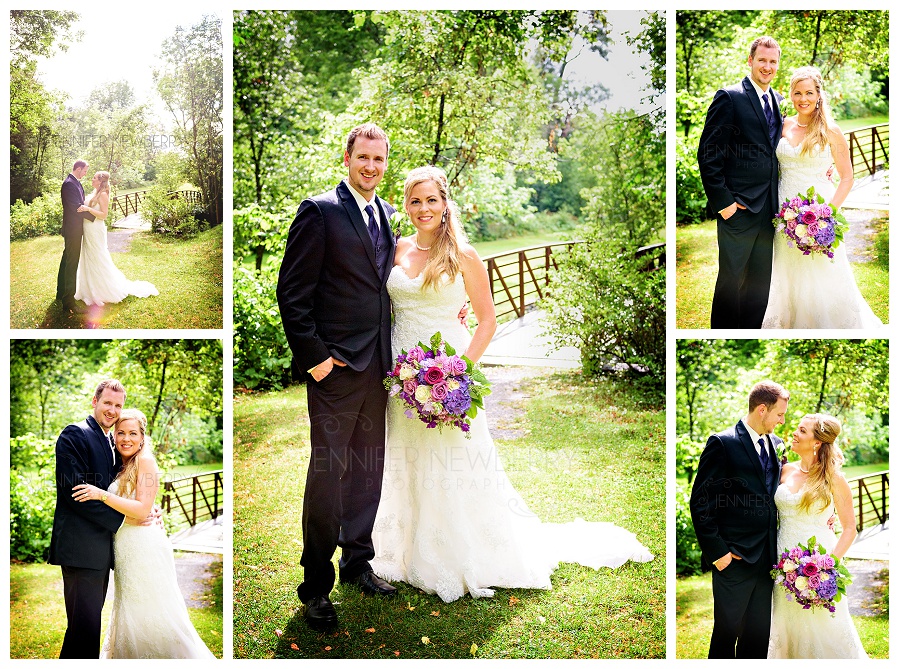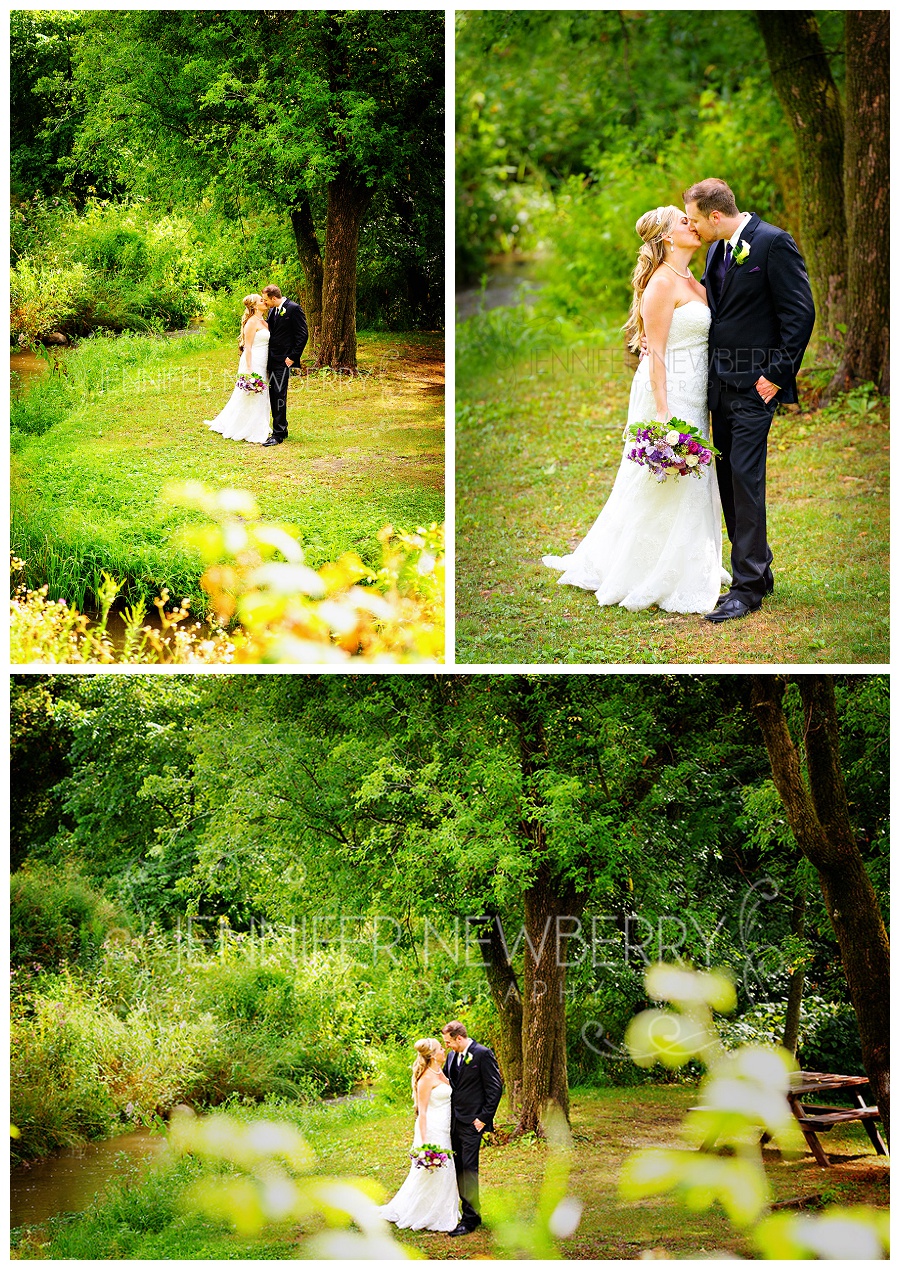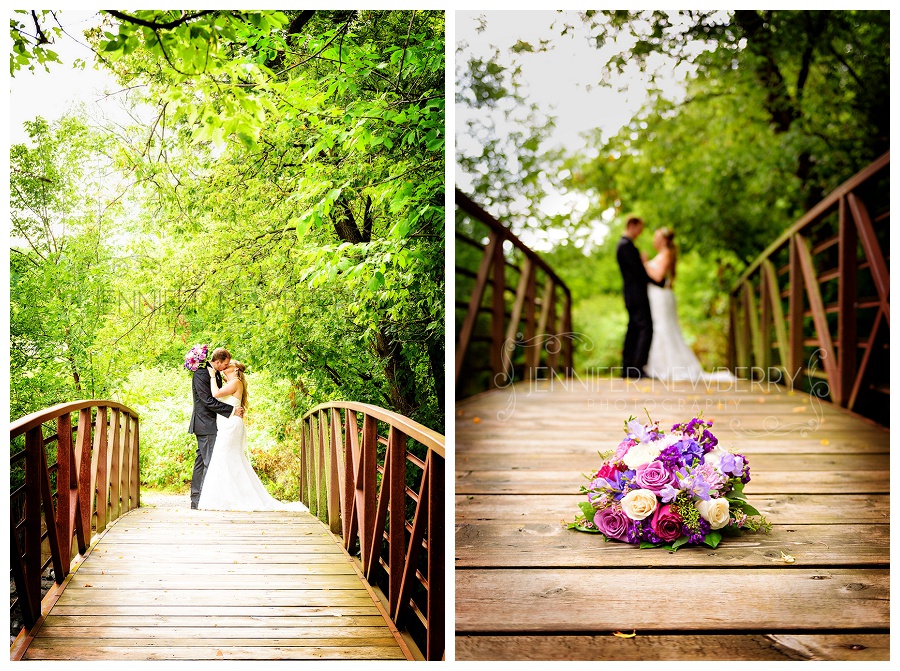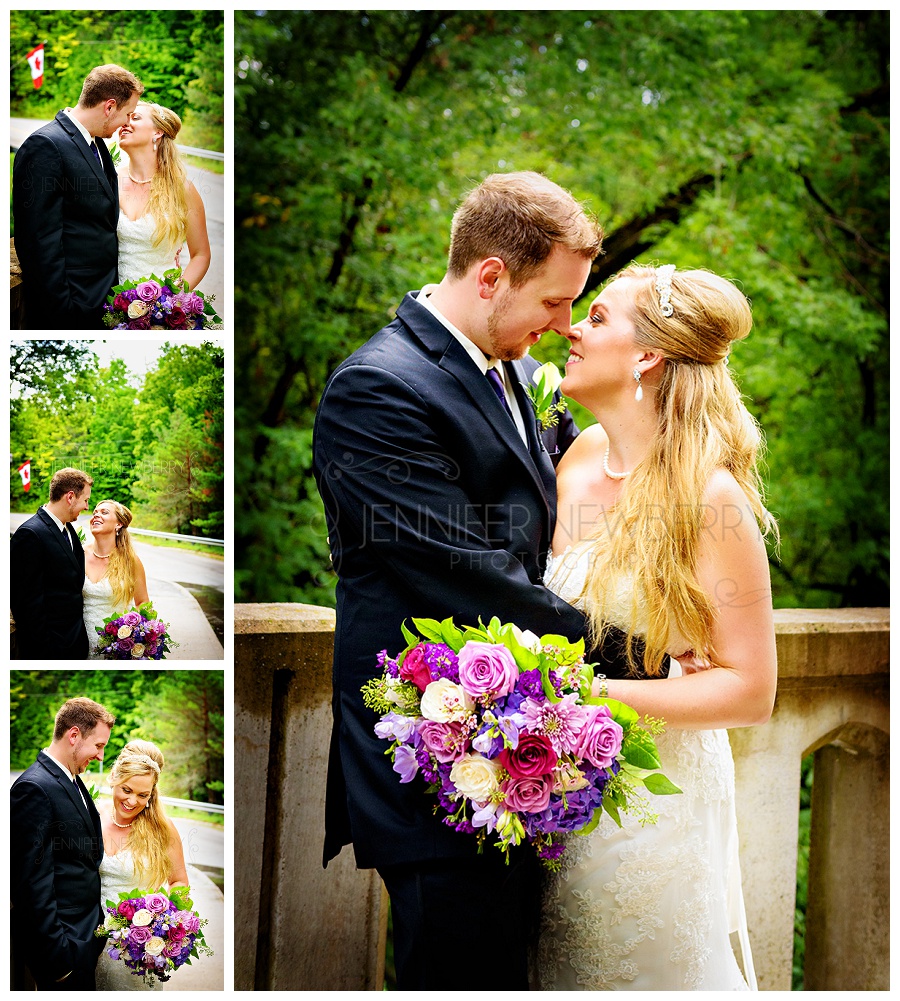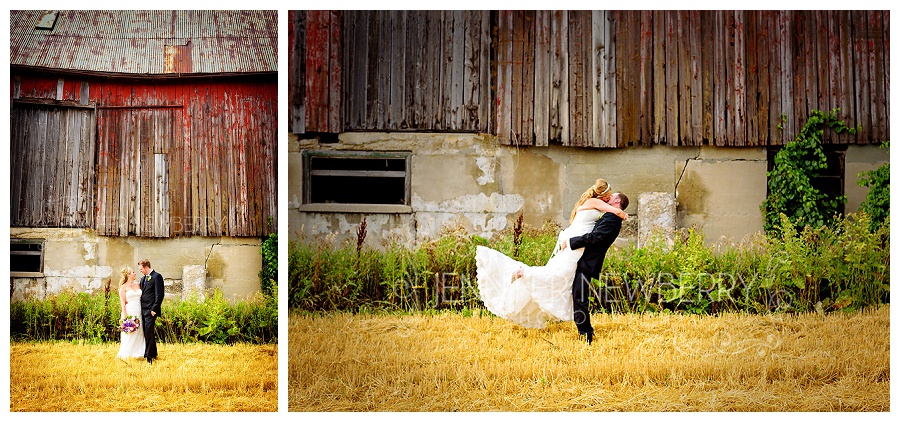 Once we got back to the house, Jillian and Beau greeted their guests, and got ready to start the reception. Jillian had left a gift on Beau's chair at the head table, and he was very happy when he opened it! It was a rare Boba Fett helmet!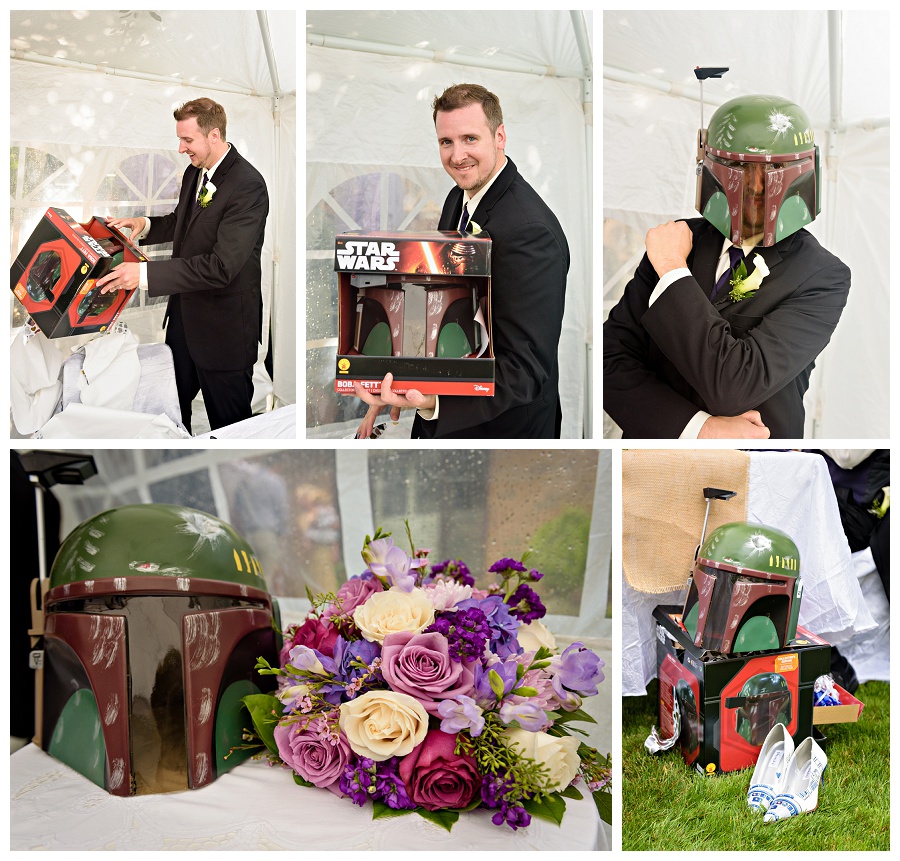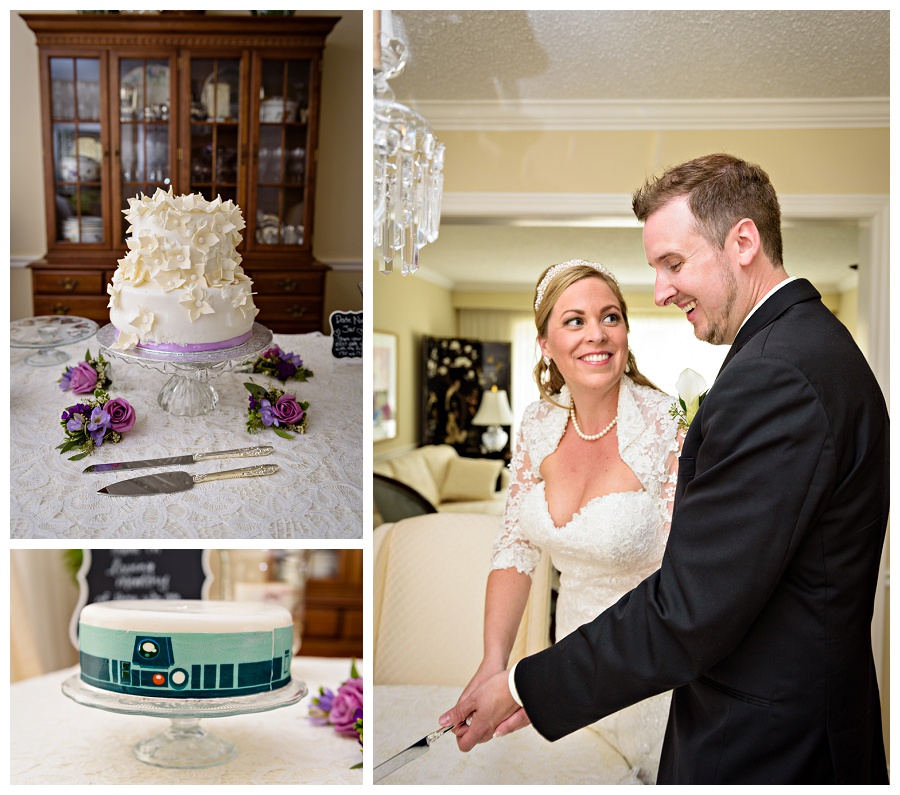 The photo below on the left was also going to be a surprise for Beau, but he totally caught on to what we were doing. 😉 I think I still surprised him with the photo below on the right though!


Congrats Jill & Beau!! I was so happy to be a part of your wedding day, and even the awful weather (which thankfully cleared up!) couldn't dampen everyone's happy spirits!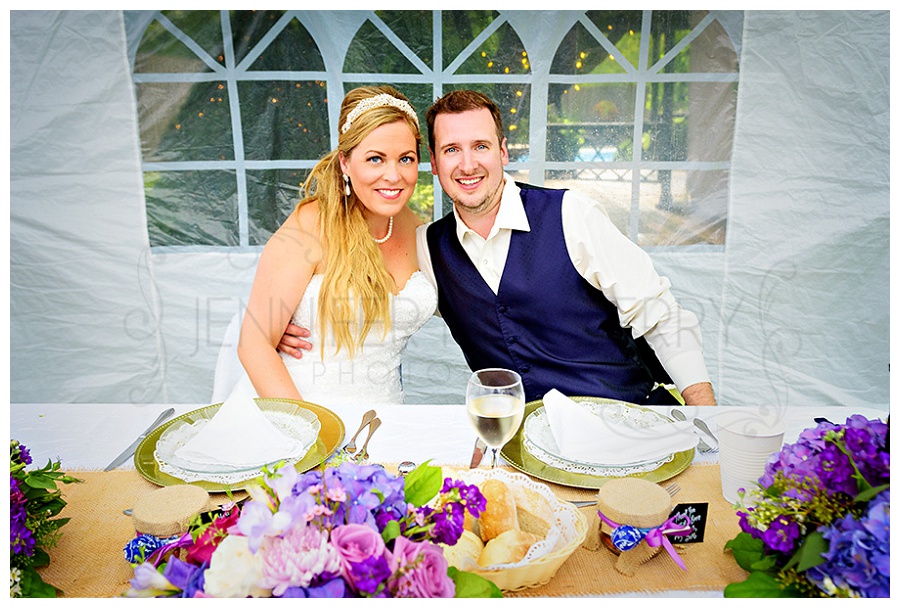 To see more of Jillian and Beau's Newmarket wedding photos, watch the slideshow below! (If you can't see the slideshow below, click here.)


Florist: Caruso & Company
Caterer & Cake(s) Artist: Dorio Bakery
DJ: DJ Amy from Almost Famouz
Make-up & hair: Brittany Buck Hair & Beauty Boutique
Invitations: Memory Lane Paperie
Dress boutique: Amanda-Lina's Sposa Boutique
Wedding dress designer: Essense of Australia
Mens' tuxes: Moore's
Jeweler: Sophia Jewellery
Officiant: Rev. Pamela Covert-Slater
Newmarket wedding photographer: Jennifer Newberry Photography
---
Are you getting married? Looking for a Newmarket wedding photographer? Get in touch to have me, Jennifer Newberry Photography, capture your wedding, whether it's in Newmarket, Aurora, Richmond Hill, Toronto, Barrie, Waterloo, Hamilton, London, Muskoka, or beyond! I'd love to chat about your wedding plans!