Newmarket Backyard Wedding Photographer
Jillian & Beau's Sneak Peeks
Jillian and Beau are coming home from their honeymoon in Quebec today, so what better time than to post some sneak peeks from their wedding day!
I do love being a Newmarket backyard wedding photographer! Backyard weddings are so intimate, and nothing's ever forgotten because usually they're already at home! There's no travel either! Another thing I love, are weddings with a theme! And in this case there were "accents" of Star Wars, which Beau is a big fan of. All these Star Wars special touches were a surprise. I think the most popular Star Wars accent were Jillian's shoes – everyone was going crazy over them!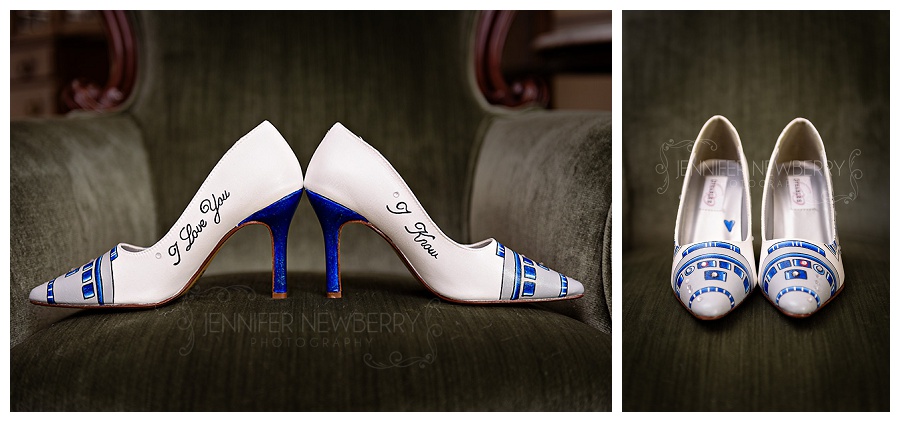 We left Newmarket for a short while, and went over to Kettleby to do some photos – we were definitely in luck because the thunderstorms cleared for us while we were out there!

The photo below was a special request that Jillian asked me to do. For you photographers reading this, the light sabers in the photo below are actually my Ice Light 2, with a bit of Photoshopping done to them 😉 I should note that I didn't create the background/scene – I just added Jillian and Beau into it, and altered the lighting a little bit.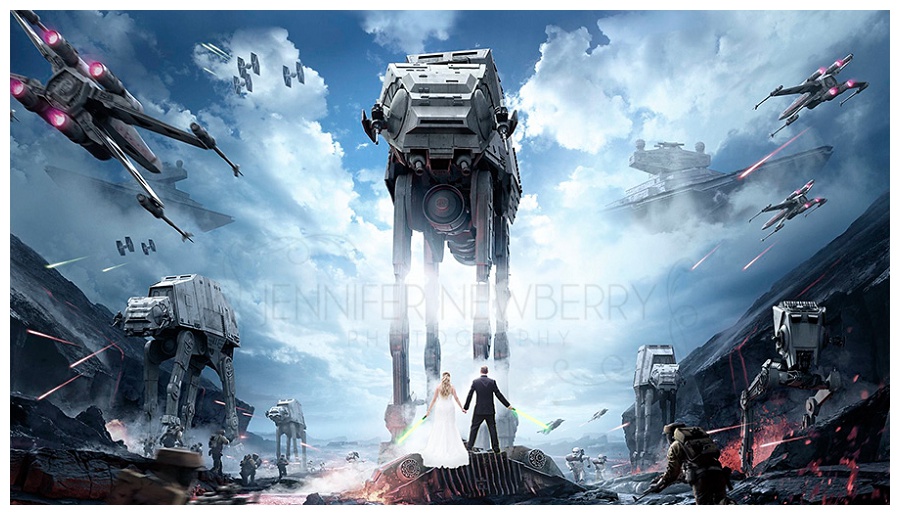 Congrats Jillian & Beau! Thunder, lightning, and even a tornado touching down couldn't stop your awesome wedding day! 😉