Sutton Wedding Photographer | Rosie's Place
Lily & Ahmad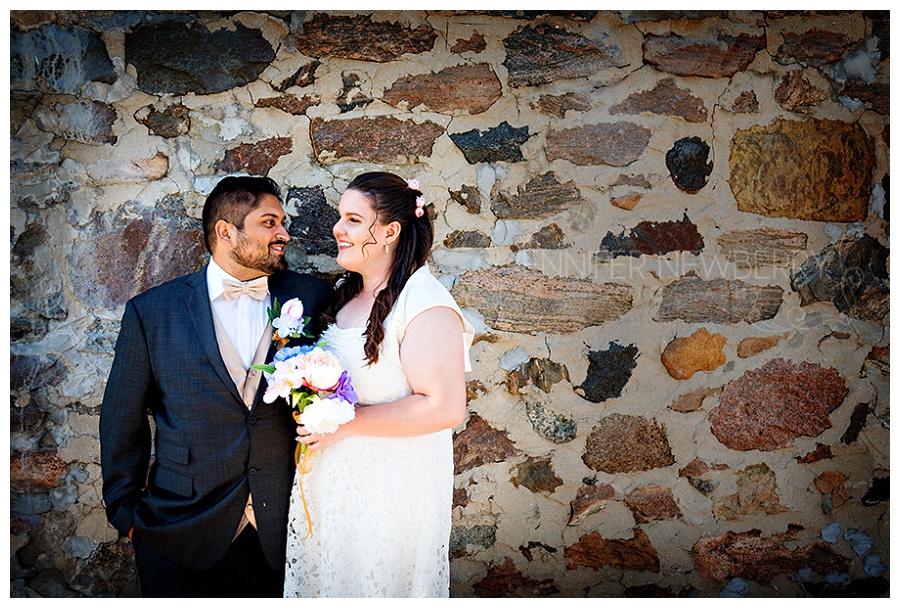 It's not too often you marry the same person twice, but that's exactly what Lily and Ahmad did! Lily got a teaching job in Vietnam, and to get the paperwork done in time, they legally got married in February. Then they had their wedding in July, at Sutton's newest wedding venue, Rosie's Place! I was honoured to be their Sutton wedding photographer for their big celebration!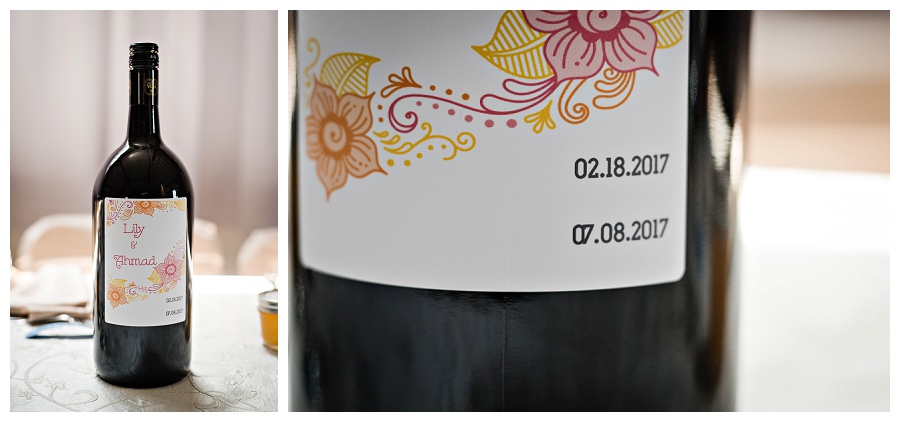 How They Met
In the very beginning, Ahmad and Lily met in high school. Ahmad was friends with Lily's twin brother, Chris. Chris and Lily went to separate high schools, so Lily met Ahmad when he came over to visit Chris.

Flash forward to when they were in university: Lily came home from spending a summer studying in Venice, Italy. Ahmad was working at the local Petro-Can gas station. Ahmad ran into Lily's family there, who told him about her travels. He texted her asking about the trip, and they started "seeing each other" that summer. By the end of the summer, they were officially a couple. Five years later, they were married!
The Wedding
Getting Ready
Lily and Ahmad actually got ready together for their wedding! They thought it would be easier, plus technically, they were already married anyway 😉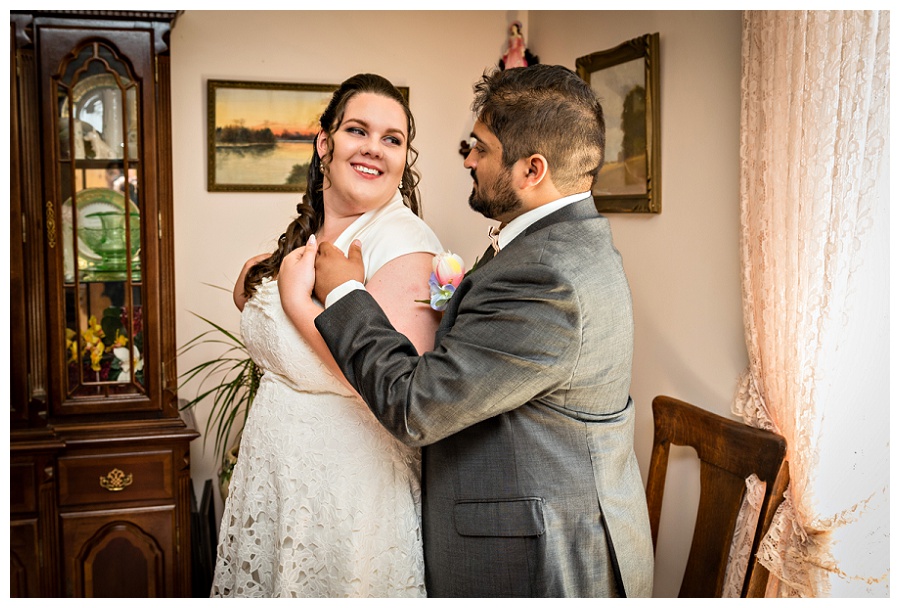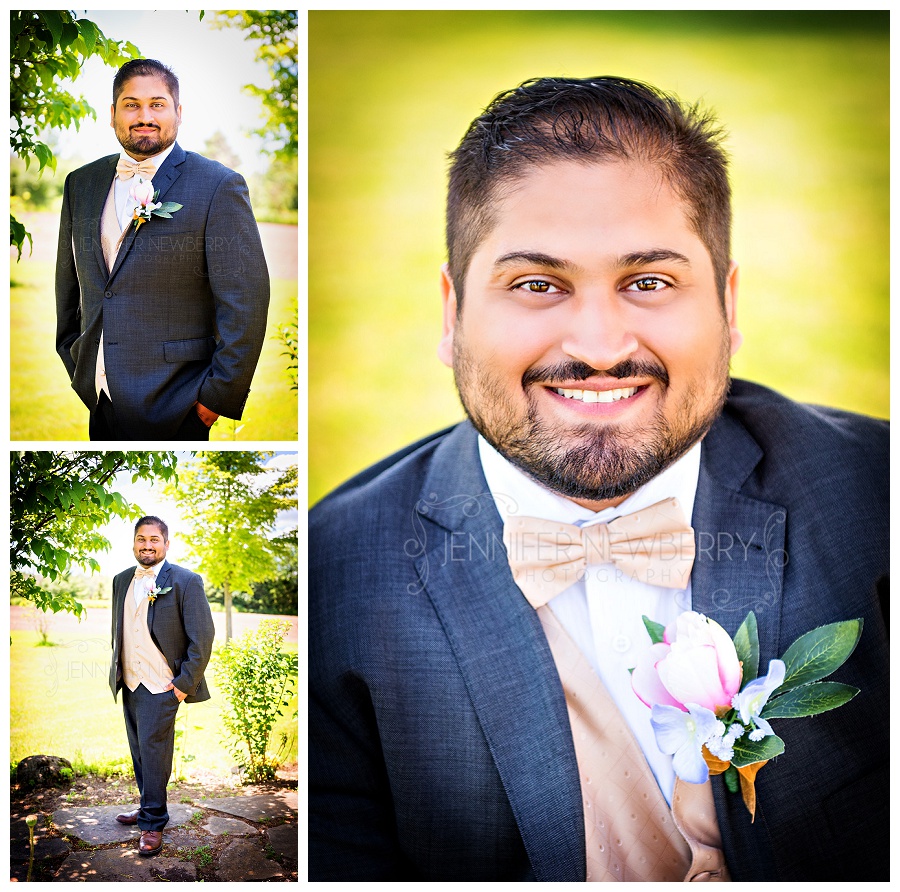 The Ceremony & Reception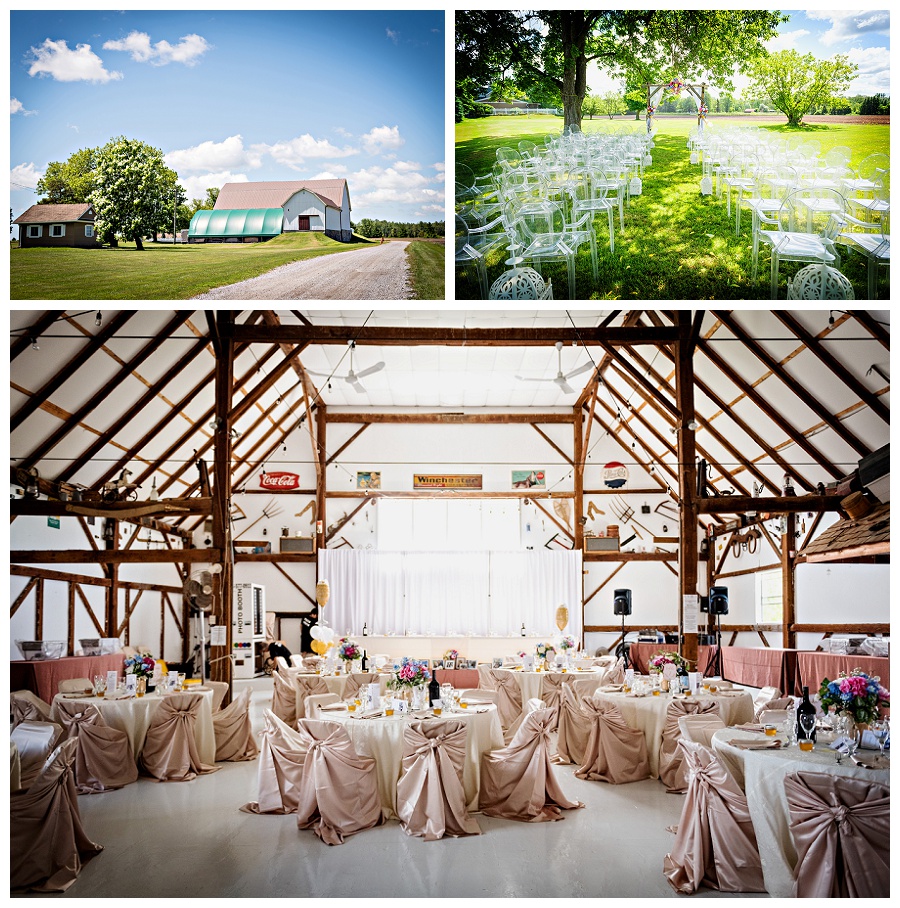 The wedding ceremony and reception were held at Rosie's Place. The ceremony was outdoors, and the reception was held the beautiful barn filled with authentic antique decor! Lifestyles Catering served mouth-watering foods from all around the globe – which was fitting since Lily is such a world-traveller!
Since Lily and Ahmad were already married, they didn't need an officiant. Instead, their wedding party took turns reading lines from the original ceremony.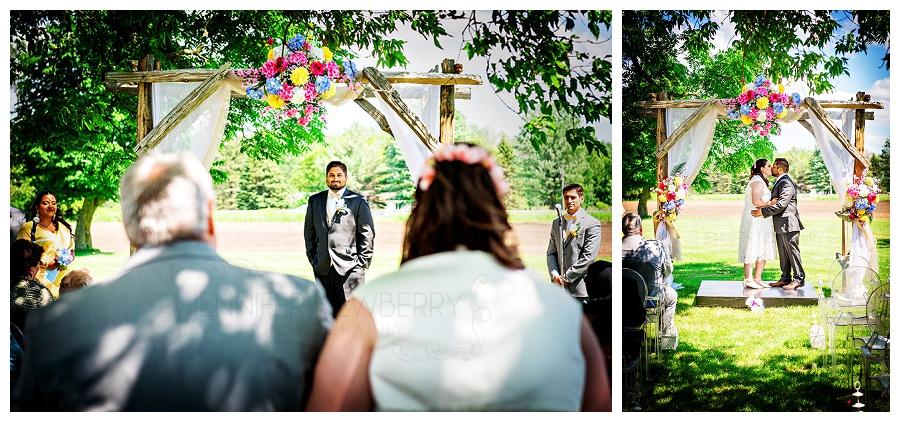 The Wedding Party
Another unique wedding element, was their almost-entirely male wedding party! The guys on the bride's side wore shades of warm colours (yellow, orange, red, pink, etc.), and the guys on the groom's side wore cool colours (green, purple, blue). Malini was not only the Maid of Honour (and only female attendant), but she was deemed by several people (including herself) as "the best person at the wedding". Malini – you are awesome! (I know her response would be "I know." haha.)


The Newlyweds!
We literally just walked all over the property and took photos – Rosie's Place has tons of great photo spots!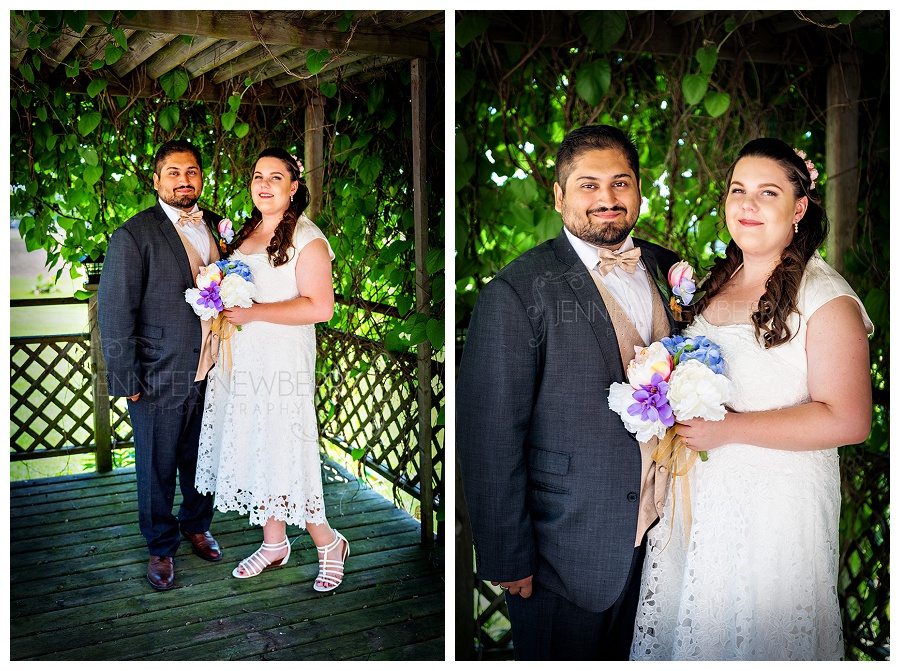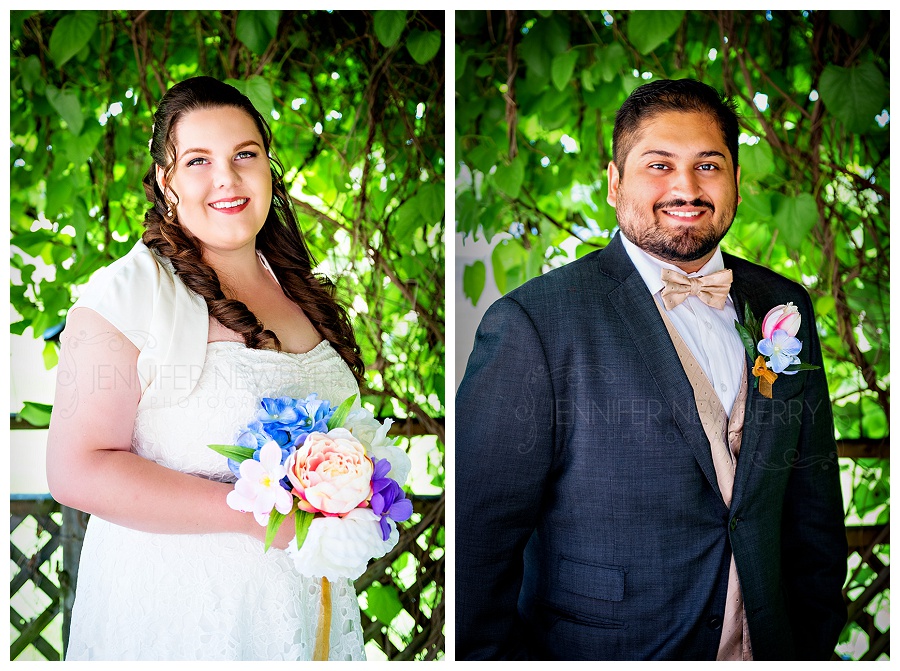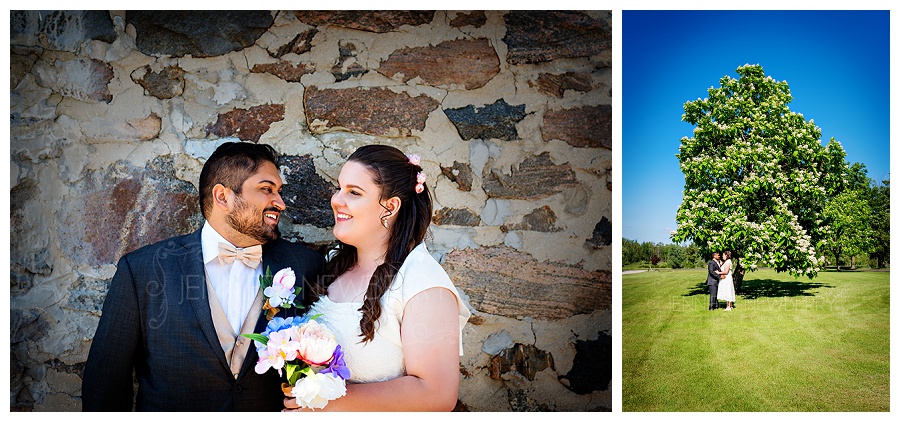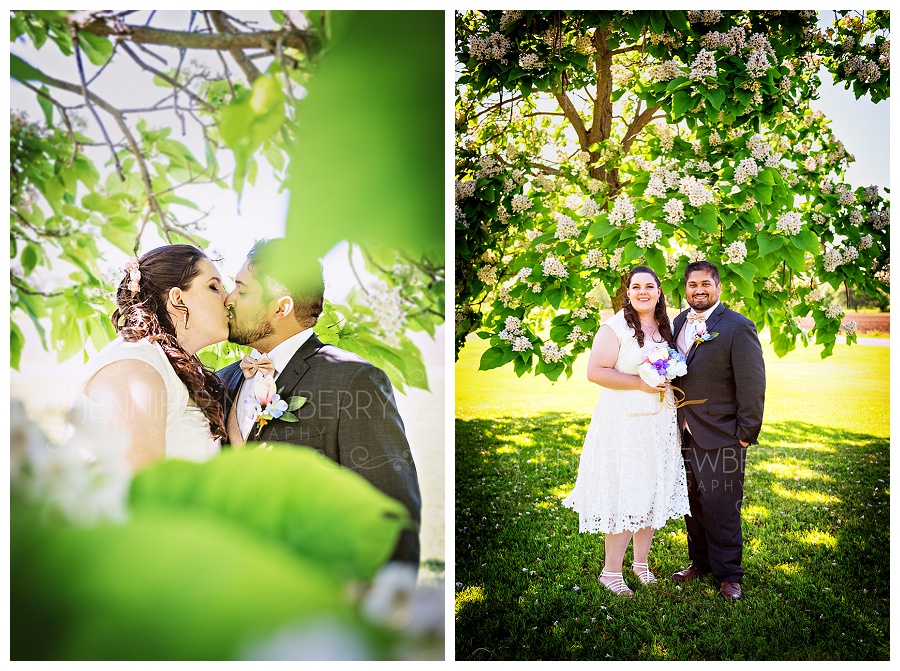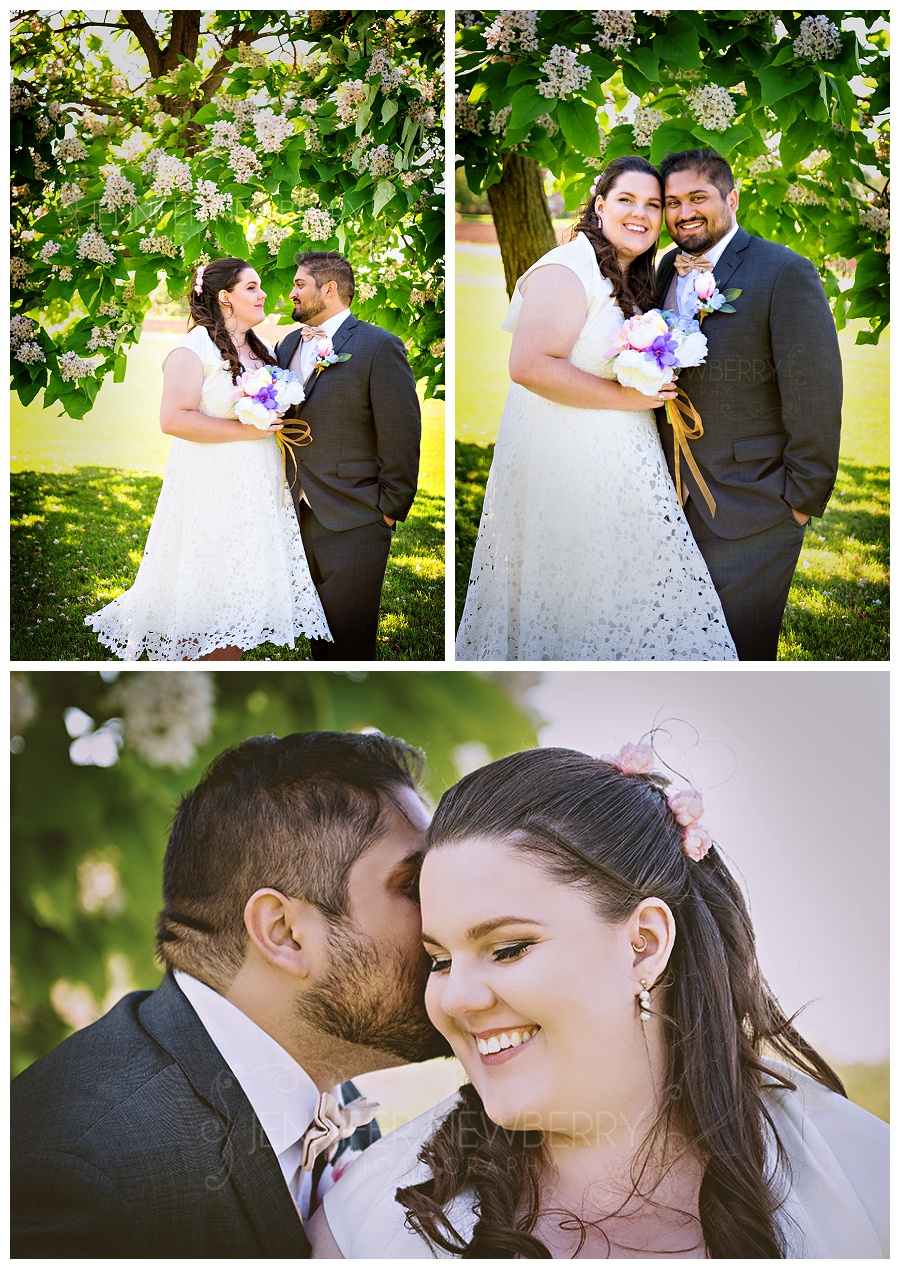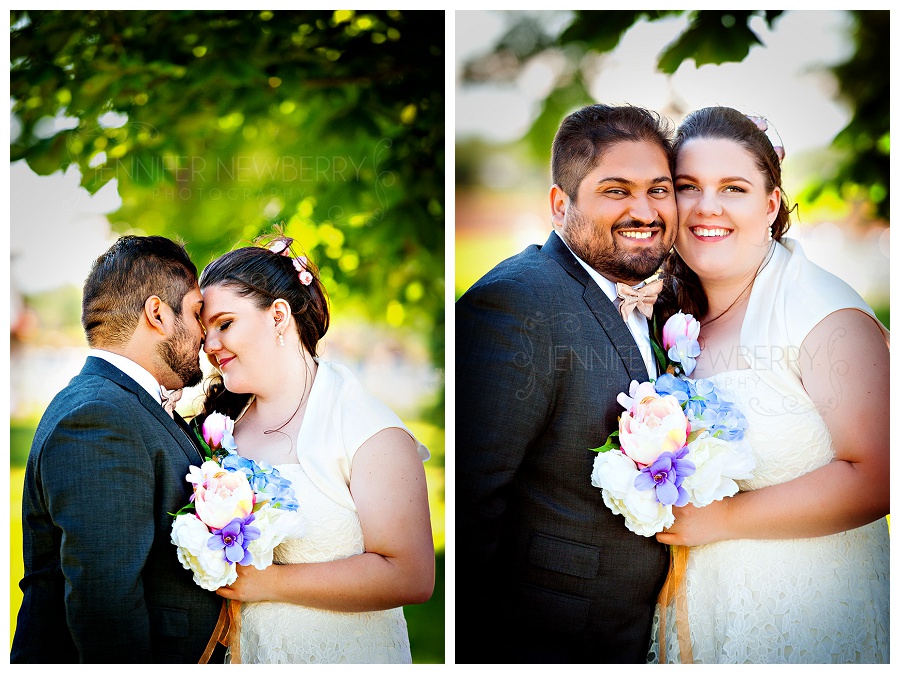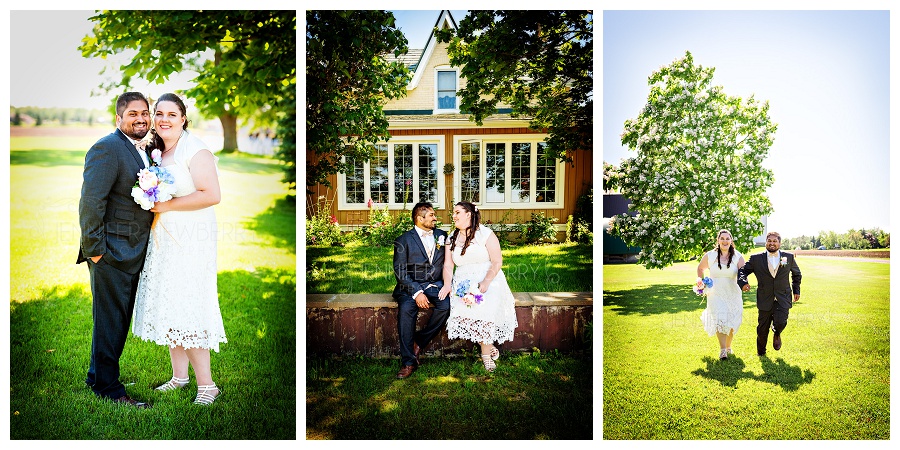 Congrats Lily & Ahmad! I hope you are having the time of your lives in Vietnam!
I am so honoured to be the Rosie's Place preferred photographer! Check out the other awesome preferred vendors below!

Venue: Rosie's Place
Florist: Family friend
DJ: Shooting Stars Productions
Photobooth: Shooting Stars Productions
Drapery: Shooting Stars Productions
Caterer: Lifestyles Catering
Favours: DIY
Invitations: DIY
Maid of Honour's dress: Utsav Fashion
Mens Tuxes: Moores
Rings: Kavar Jewellers
Decor: All Reasons Party Rentals
Cake Topper: Kate Aspen
Sutton wedding photographer: Jennifer Newberry Photography
---
Are you getting married? Looking for a Sutton wedding photographer? Get in touch to have me, Jennifer Newberry Photography, capture your wedding, whether it's in Sutton, Georgina, Keswick, Newmarket, Aurora, Richmond Hill, Toronto, Barrie, Waterloo, Hamilton, London, Muskoka, or beyond! I'd love to chat about your wedding plans!