#HappilyEverManzarpour

Hamilton Wedding Photographer | Ancaster Mill
Jacqueline & Zade
How They Met
Jacquline and Zade met through a friend's house party. When they first met, Jacqueline was completely mesmerized by Zade's charm and magnetic energy. Zade knew right away, "She's the one.".

They didn't actually go out anywhere for their first date, they hung out at Zade's apartment and spent their time drinking Alize, talking, and watching TV.

Ten years later, Zade popped the question!

The Proposal
Zade devised a devious plan to propose. He woke Jacqueline up (by throwing her housecoat at her), and told her that their beloved dog, Baby, was sprayed by a skunk in the backyard. In a panic, Jacqueline got up and ran outside, only to see Baby beside a kneeling Zade, asking her to marry him.

The Wedding
Getting Ready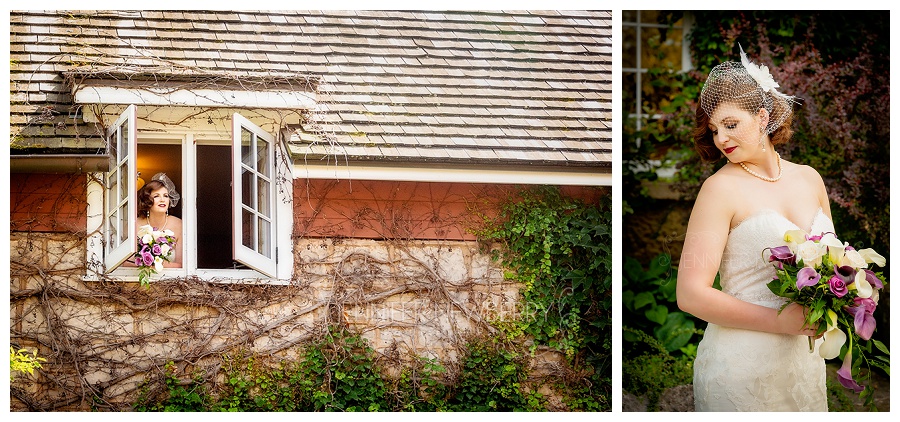 Jacqueline and her sister got ready in one of the bridal suites at the Ancaster Mill.

Jacqueline and Zade did a quick First Look before the ceremony, and then Jacqueline retreated back to the bridal suite, and Zade went to the outdoor ceremony area to greet the arriving guests.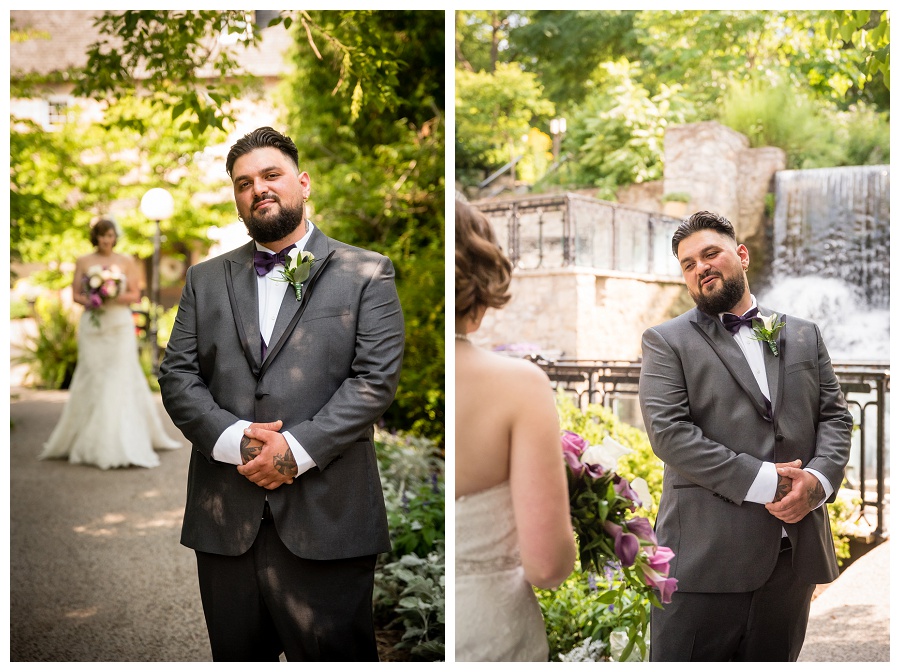 The Ceremony
The Streamside Chapel at the Ancaster Mill is a beautiful place to get married! It is literally, "stream side". Just to the right of the ceremony area there's a little stream running through the strees, and you can hear the water strickling down the path. The birds were chirping, and it was all around a beautiful ceremony!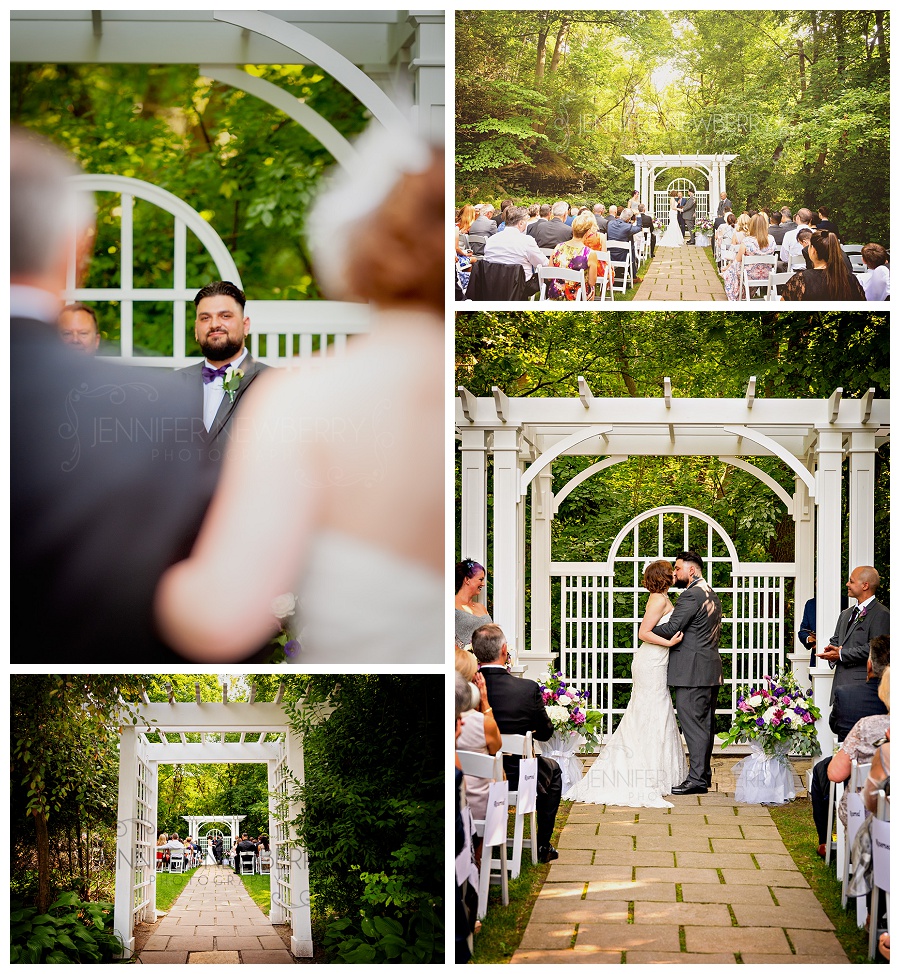 The Newlyweds!
The Ancaster Mill has some beautiful spots for wedding photos! My favourite of course, being the cascading waterfalls!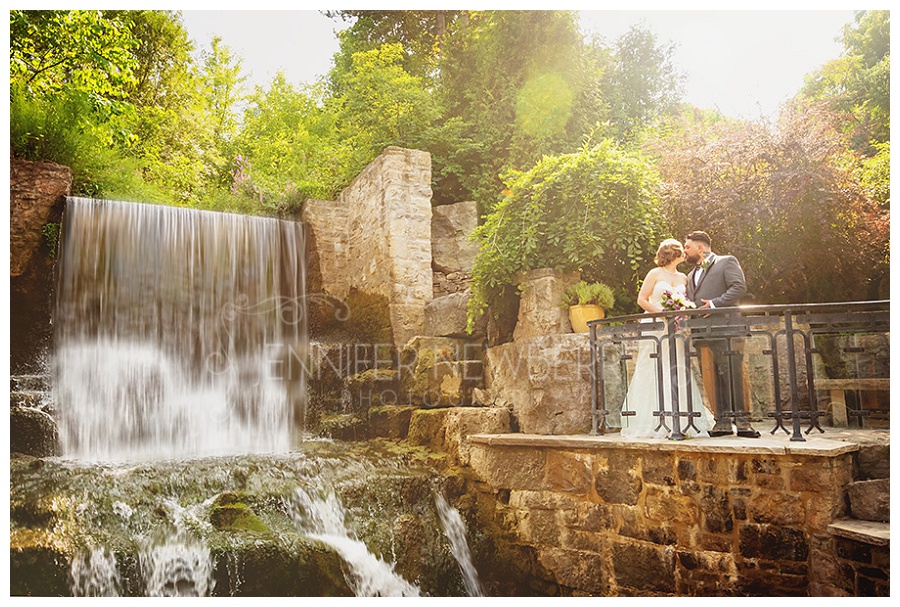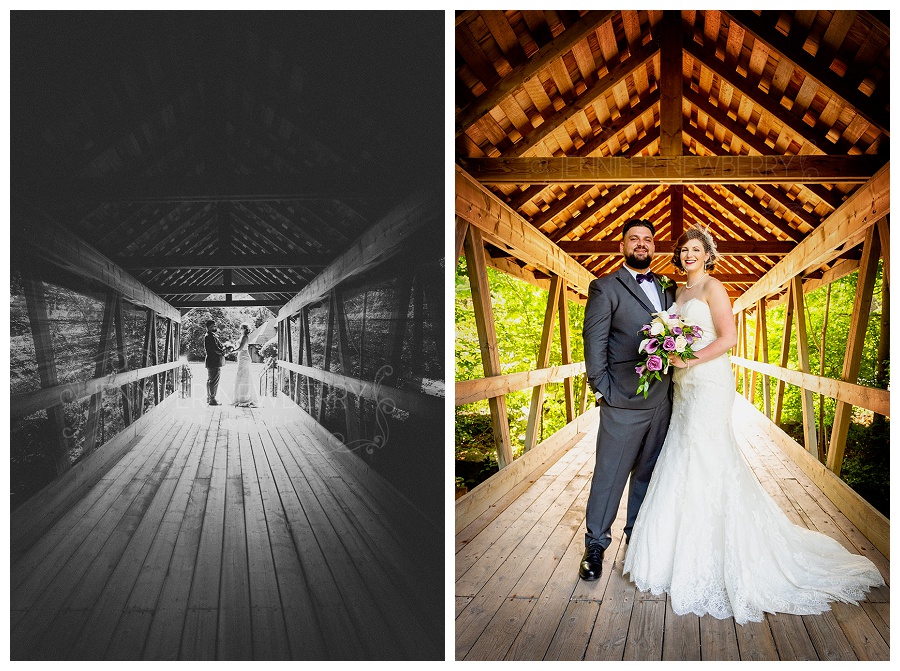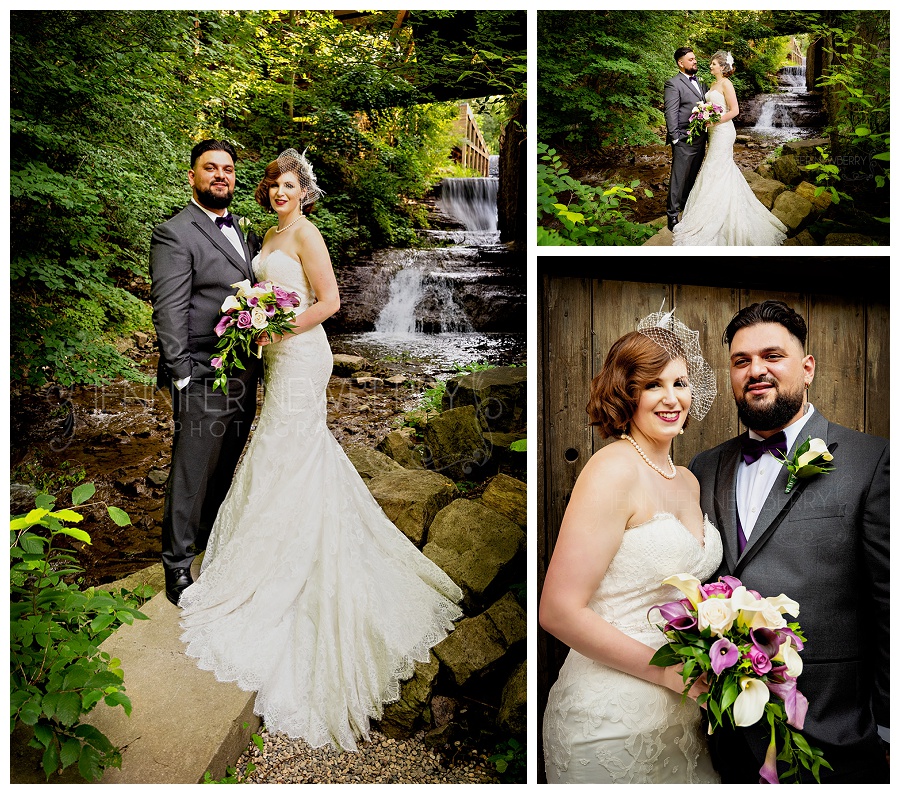 The Reception
The reception was held in the 1812 Room. Right after the newly married couple were announced in, they did their first dance, and then sat down to a delicious dinner!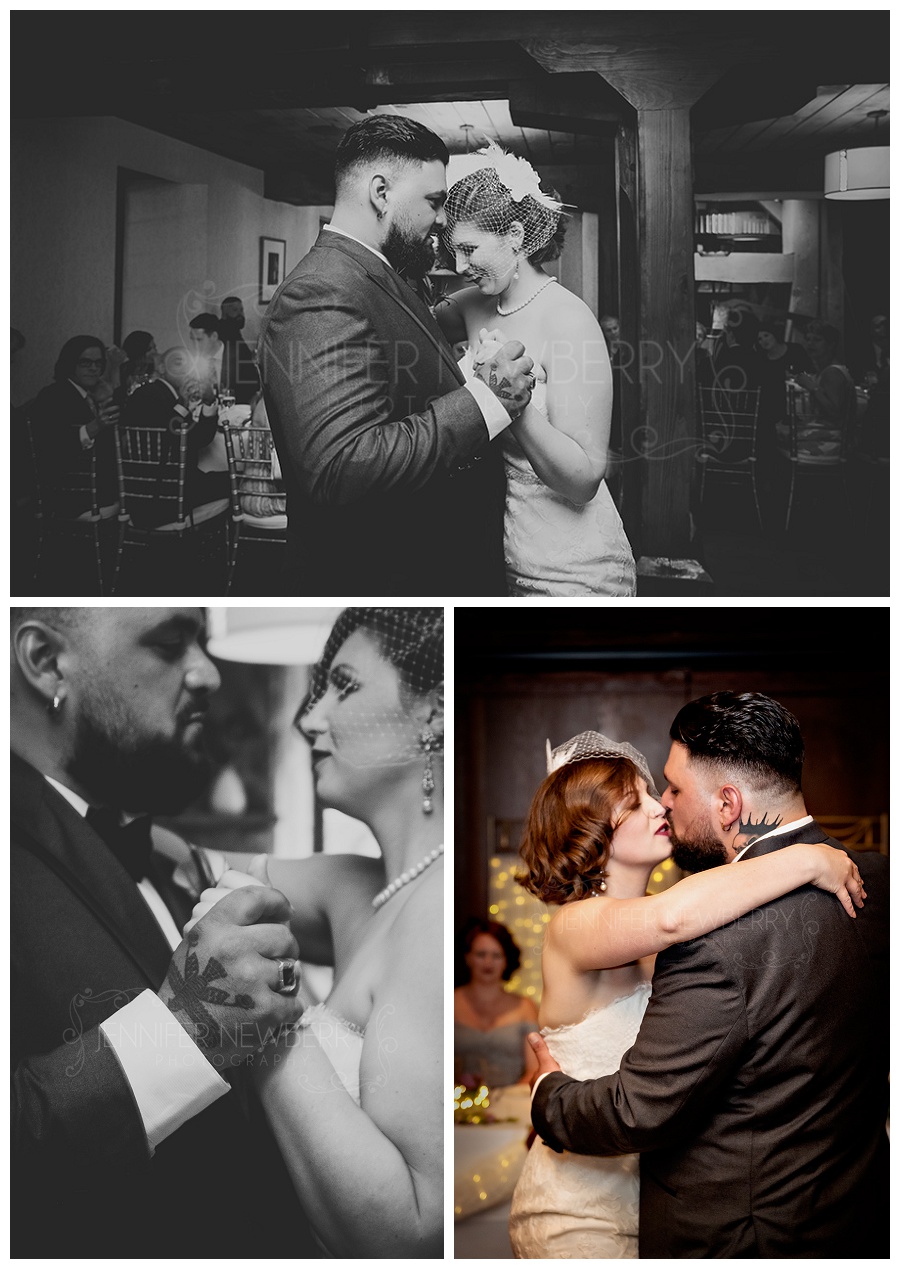 Congrats Jacqueline & Zade! What a wonderful day!

Wedding vendors:
Venue: Ancaster Mill
Florist: Windflowers
Cupcakes: Sweet Annie Bakes (Zade's aunt)
DJ: CopelandDJ
Makeup & Hair: Joli Avail Beauty
Favours: Amazon
Invitations: Impressions
Wedding dress store: Bridal Boutique
Wedding dress designer: Lillian West
Bridesmaid's dress: David's Bridal
Mens tuxes: Moores
Rings: Hempen Fine Jewellers
Officiant: Grant Shenker
MC: Raymond
Wedding Consierge at the Ancaster Mill: Faith (she was amazing!)
Hamilton wedding photographer: Jennifer Newberry Photography
---
Are you getting married? Looking for a Hamilton wedding photographer? Get in touch to have me, Jennifer Newberry Photography, capture your wedding, whether it's in Newmarket, Aurora, Richmond Hill, Toronto, Barrie, Waterloo, Hamilton, London, Muskoka, or beyond! I'd love to chat about your wedding plans!