Newmarket Wedding Photographer | Madsen's Greenhouse

Heidi & Matthew's Sneak Peeks
Heidi and Matthew wanted a beautiful winter wedding at Madsen's Greenhouse in Newmarket, but what they didn't count on was the cold! With the wind chill it felt like -34*C! Brrr! However, that didn't stop them from having a great day, and a great party with their friends! They are returning home from their honeymoon today, so there's no better day to share some sneak peeks from their Newmarket wedding!

Wedding ceremonies in the greenhouse chapel at Madsen's are ALWAYS beautiful! The ceremony area is always gorgeous and full of greenery, foliage, and real floral decor! From a photographer's perspective, you just can't beat the perfectly diffused light coming in from the greenhouse ceiling! It's not hot or humid like your typical greenhouses are, but even on the coldest day of the year it was comfortably warm. The rose petal cannons were the perfect touch to end the ceremony, as the newlyweds walked back down the aisle together!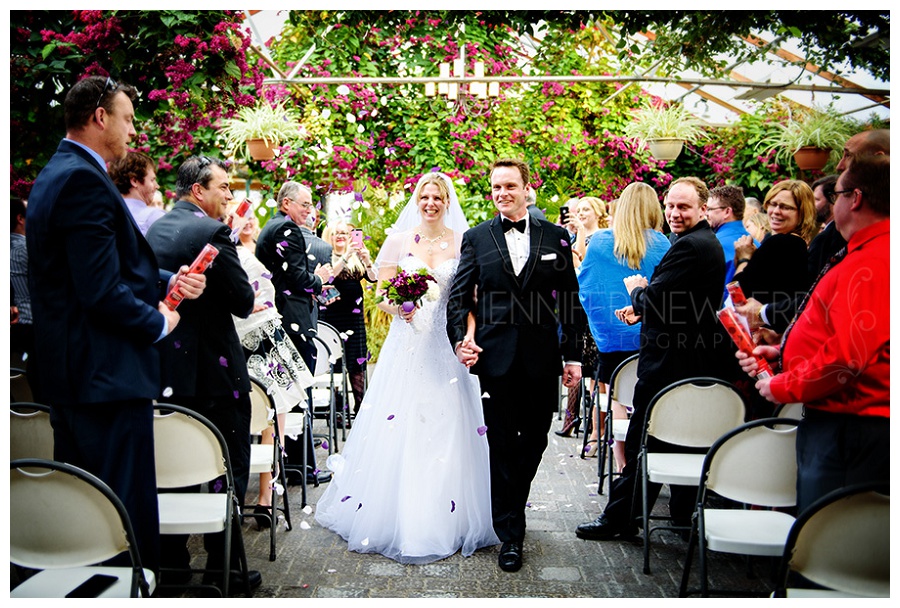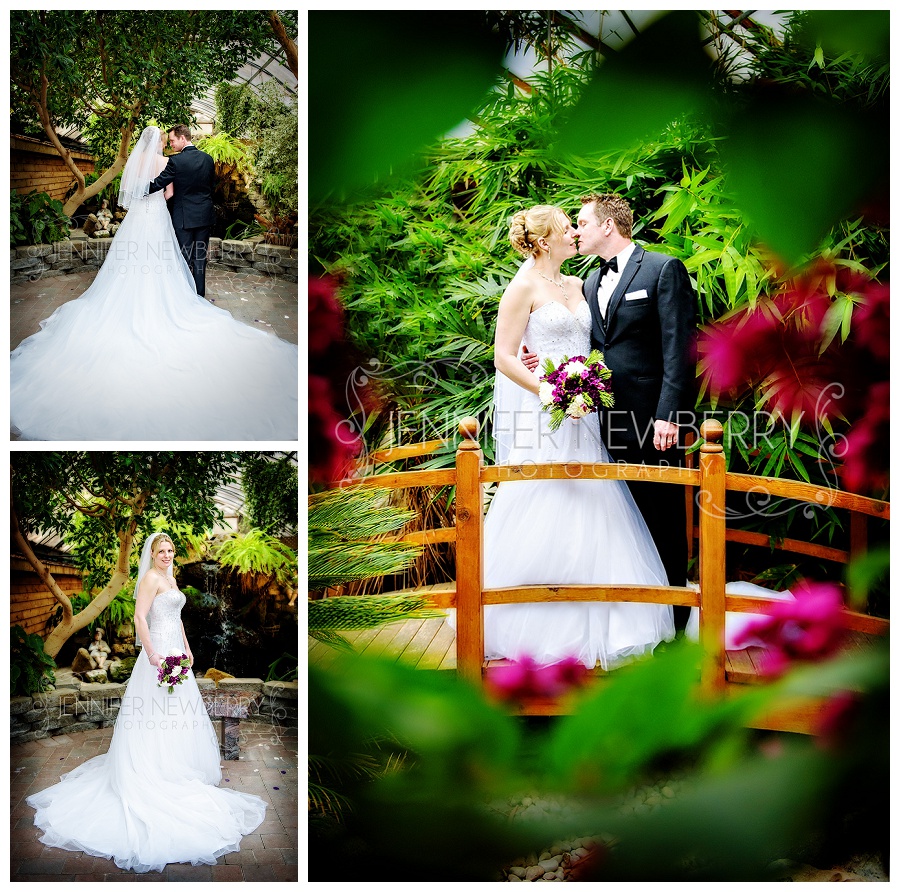 Despite the -34*C weather, we did brave the cold for about 10 minutes to get some snowy outdoor photos. Heidi, Matt, and their wedding party were troopers out in that biting cold! At least we did luck into a gentle snowfall, which was very pretty.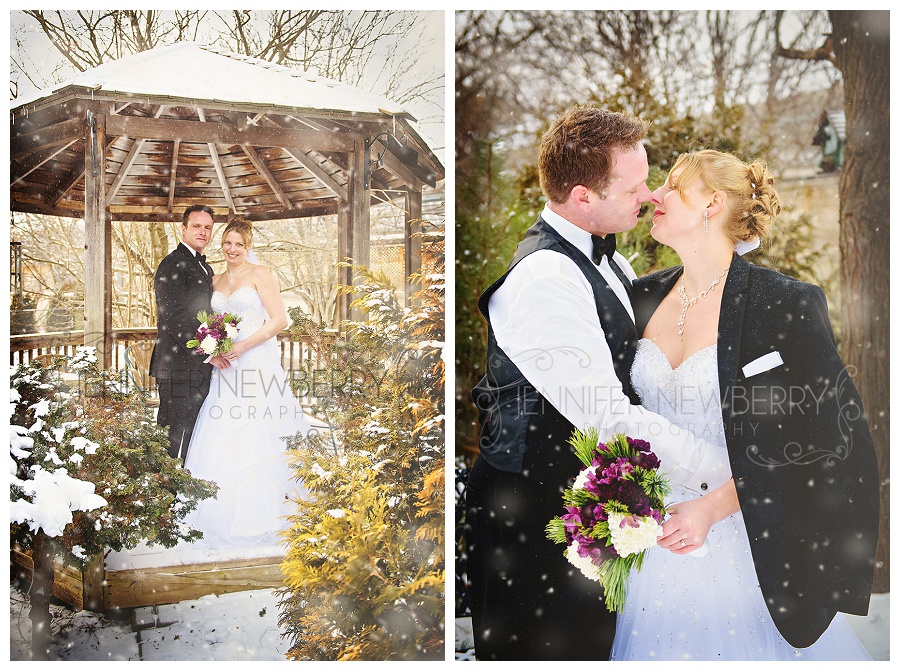 The Madsen's reception area is beautiful at night, with all the lights and natural floral decor. Heidi, Matt, and their guests, partied it up all night. Heidi & Matt did a great First Dance, complete with a couple twirls and ending with a dip.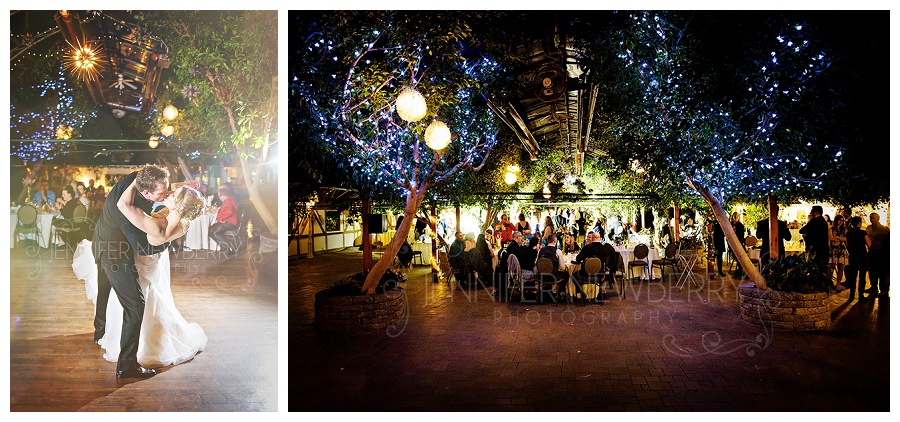 Congrats Matt & Heidi!
---
Are you getting married? Looking for a Newmarket wedding photographer? Get in touch to have me, Jennifer Newberry Photography, capture your wedding, whether it's in Newmarket, Toronto, Barrie, Waterloo, Hamilton, London, Muskoka, or beyond! I'd love to chat about your wedding plans!