Newmarket Wedding Photographer | Holland Marsh Winery
Alexis & Todd
Another fantastic Holland Marsh Winery wedding went down this past fall, when Alexis and Todd got married!
How They Met
Alexis and Todd originally met online, then they went on their first date to the Fairview Mall in Toronto, just walking around and talking, and then they went to a restaurant for dinner.
The Proposal
After three years of dating, Todd proposed late one night in their living room.
The Wedding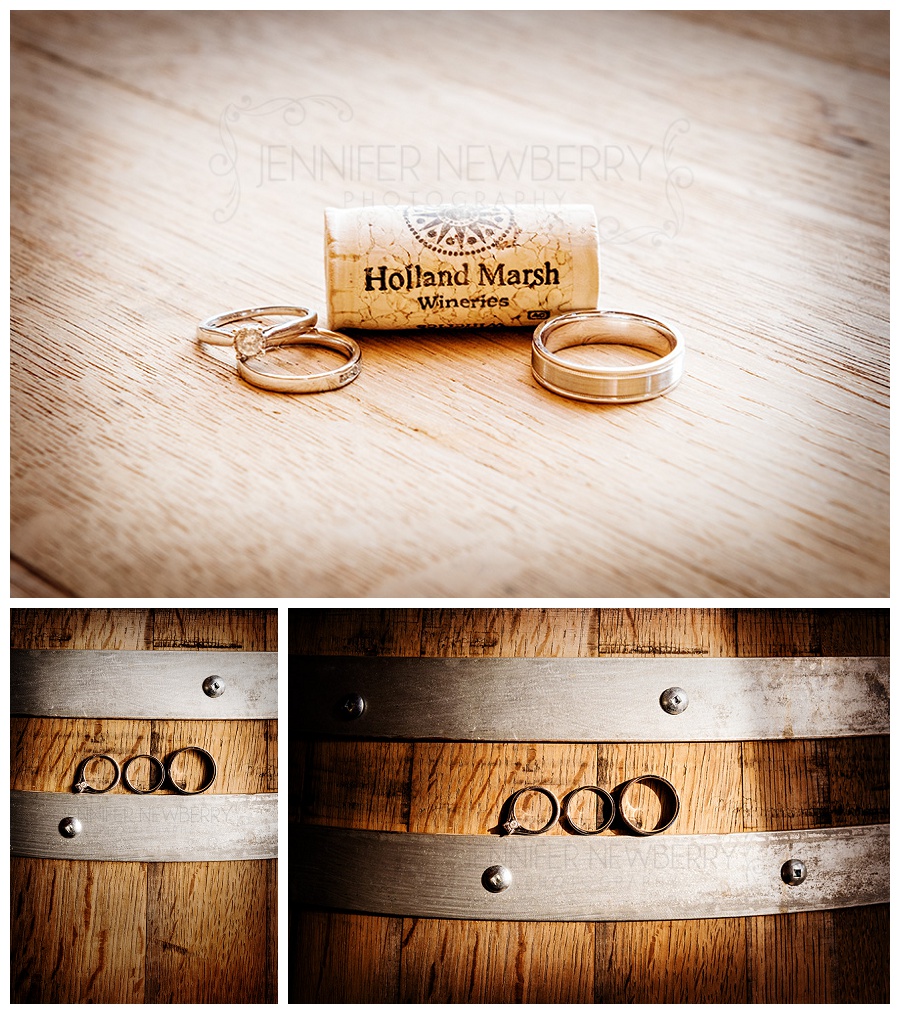 I remember the day Alexis emailed me a photo from her cell phone, asking me what I thought of these flowers, and if I thought they would photograph well. They are actually fake flowers, and she was sending me the photo from a craft store. As you can see below, they photographed extremely well! Little Carter enjoyed carrying them around before the ceremony for a little bit too.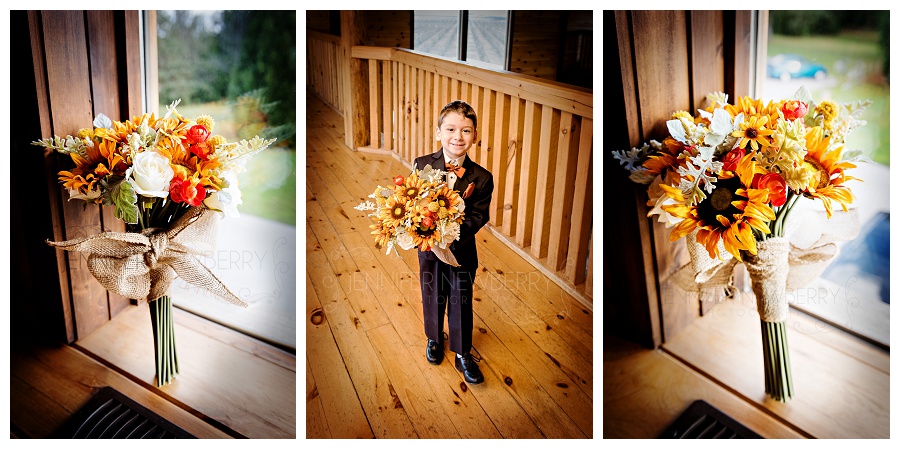 Despite it being early November, the fall theme was absolutely perfect! (Who doesn't love the colours of fall?!)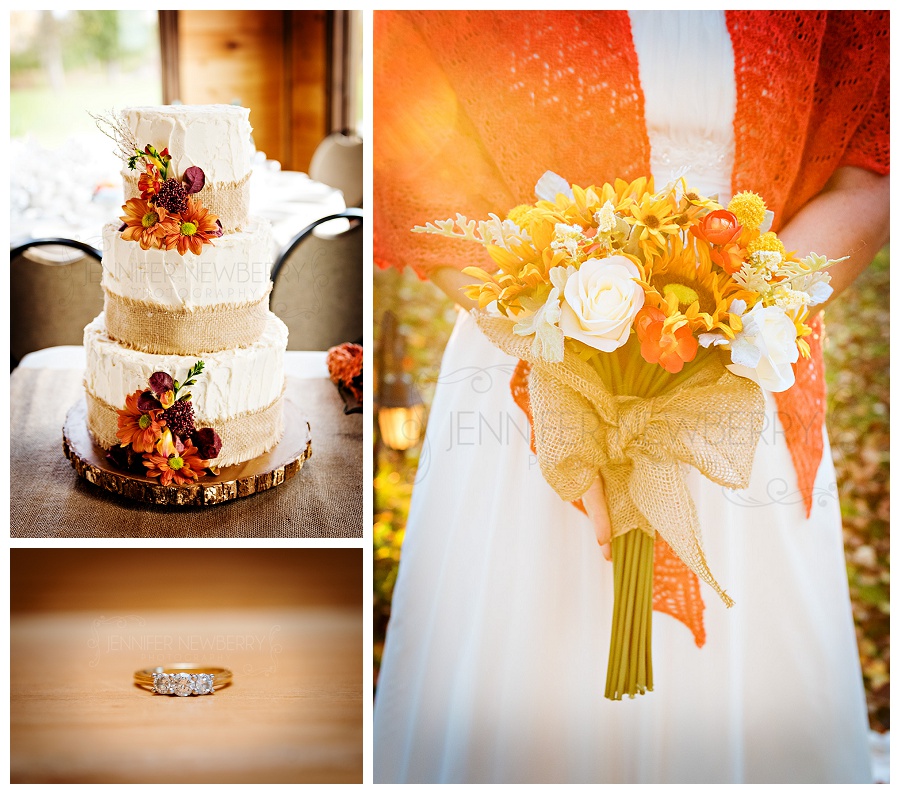 Alexis and Todd did a First Look, and then did all their photos before the ceremony. We lucked into some awesome golden autumn light!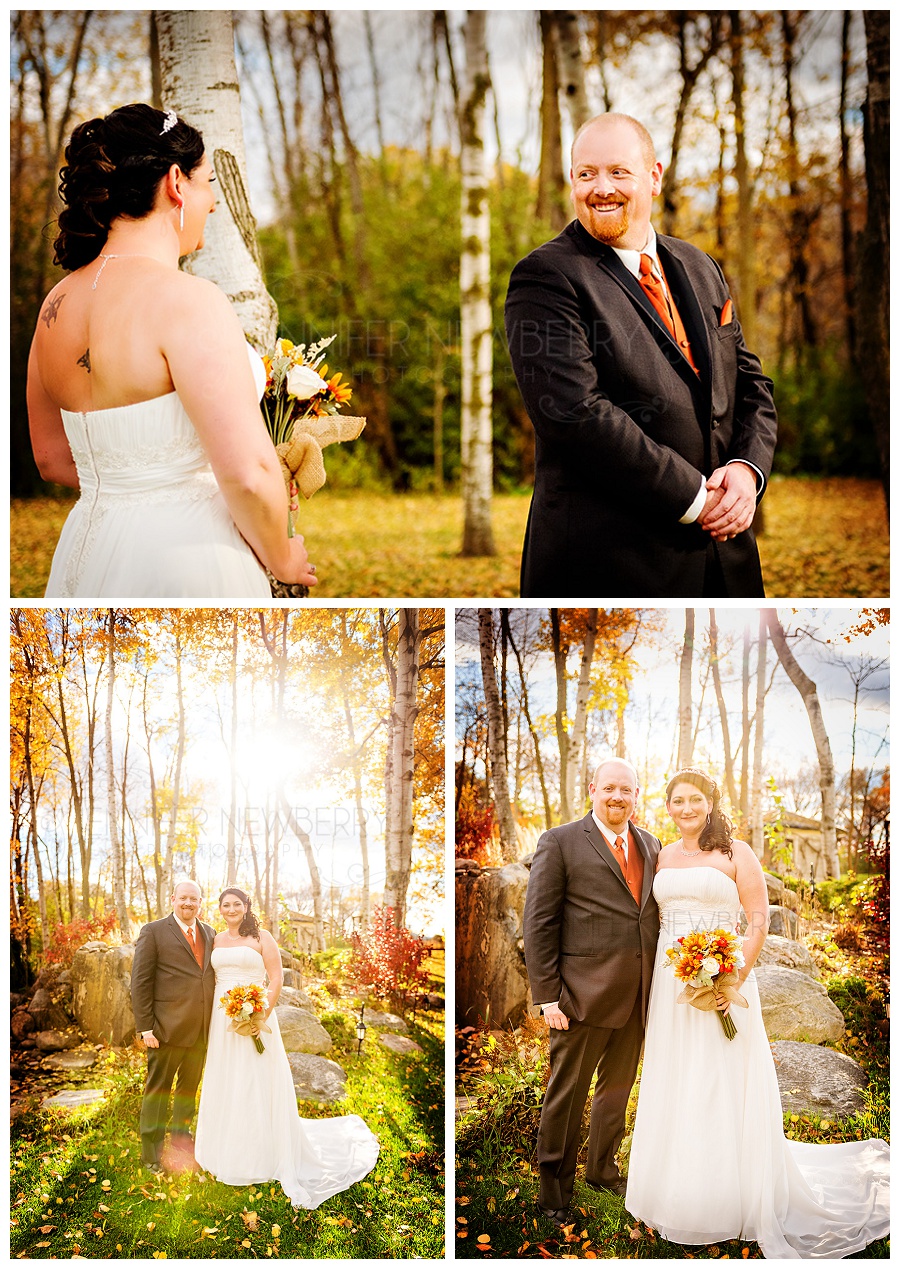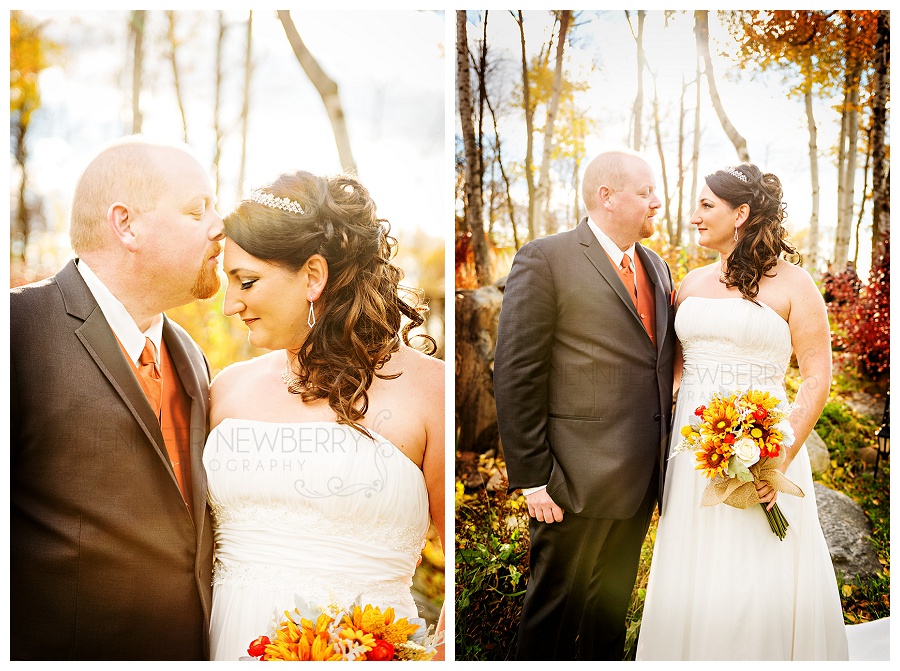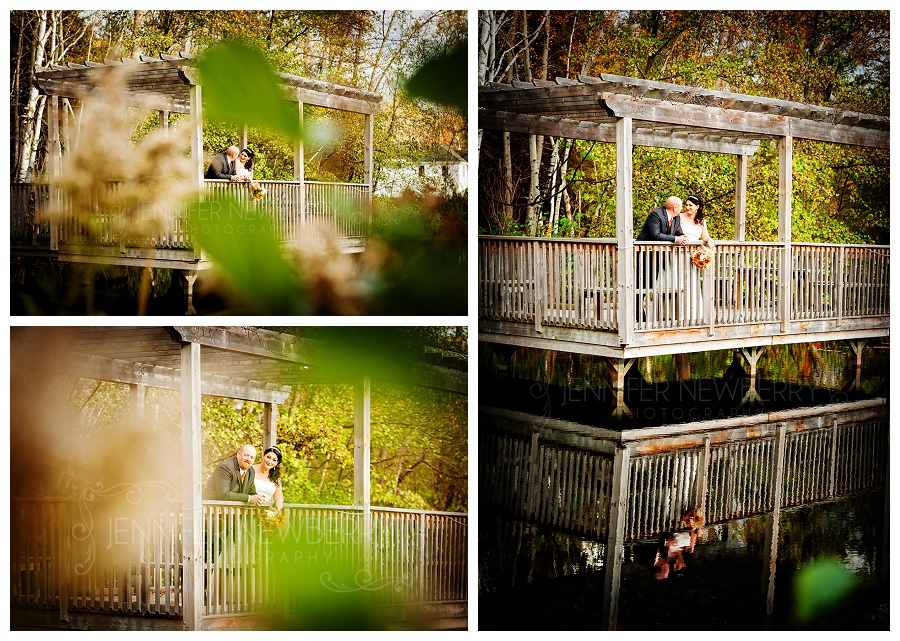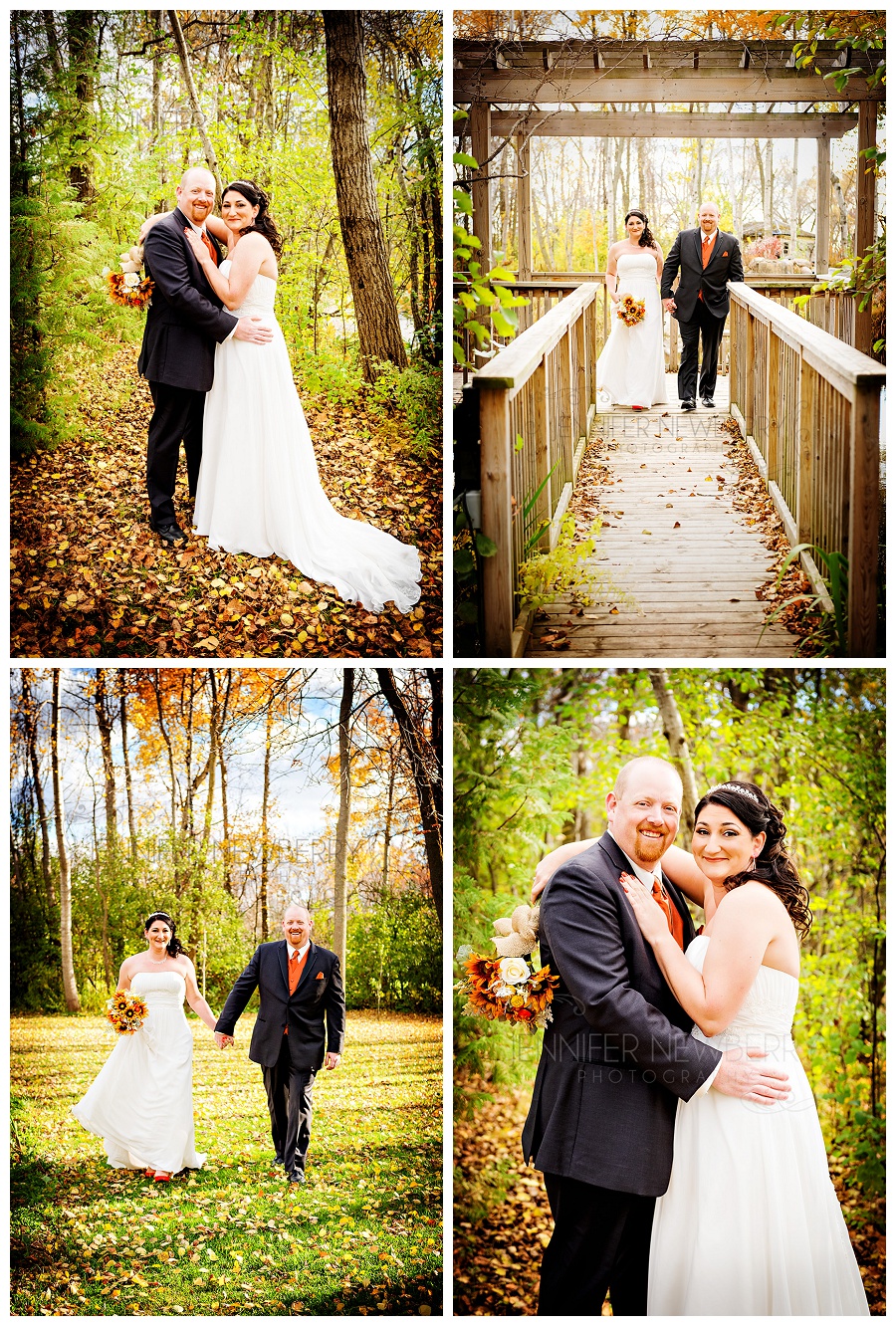 If I'm remembering correctly, Todd's mother crocheted the orange shawl for Alexis. What a wonderful job she did too!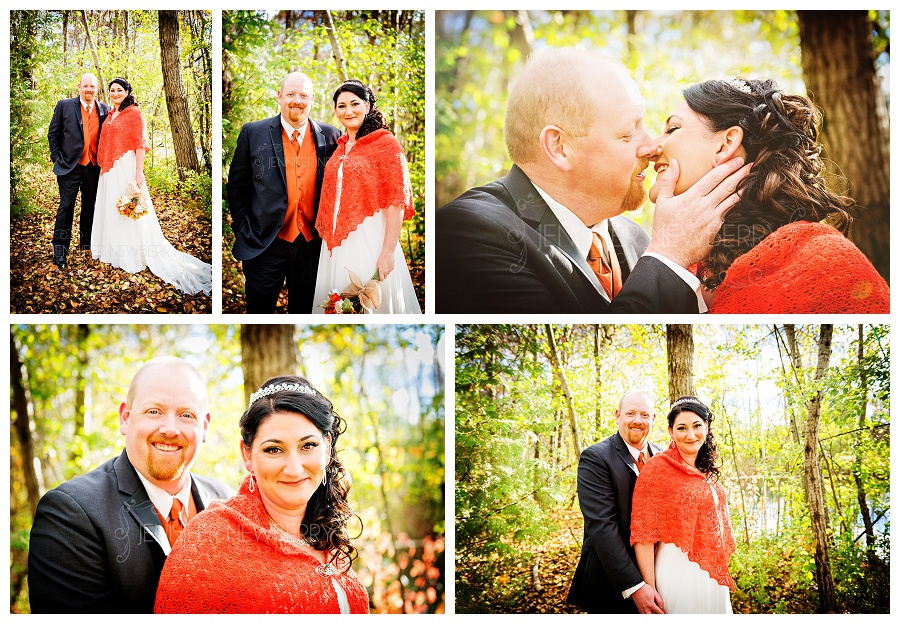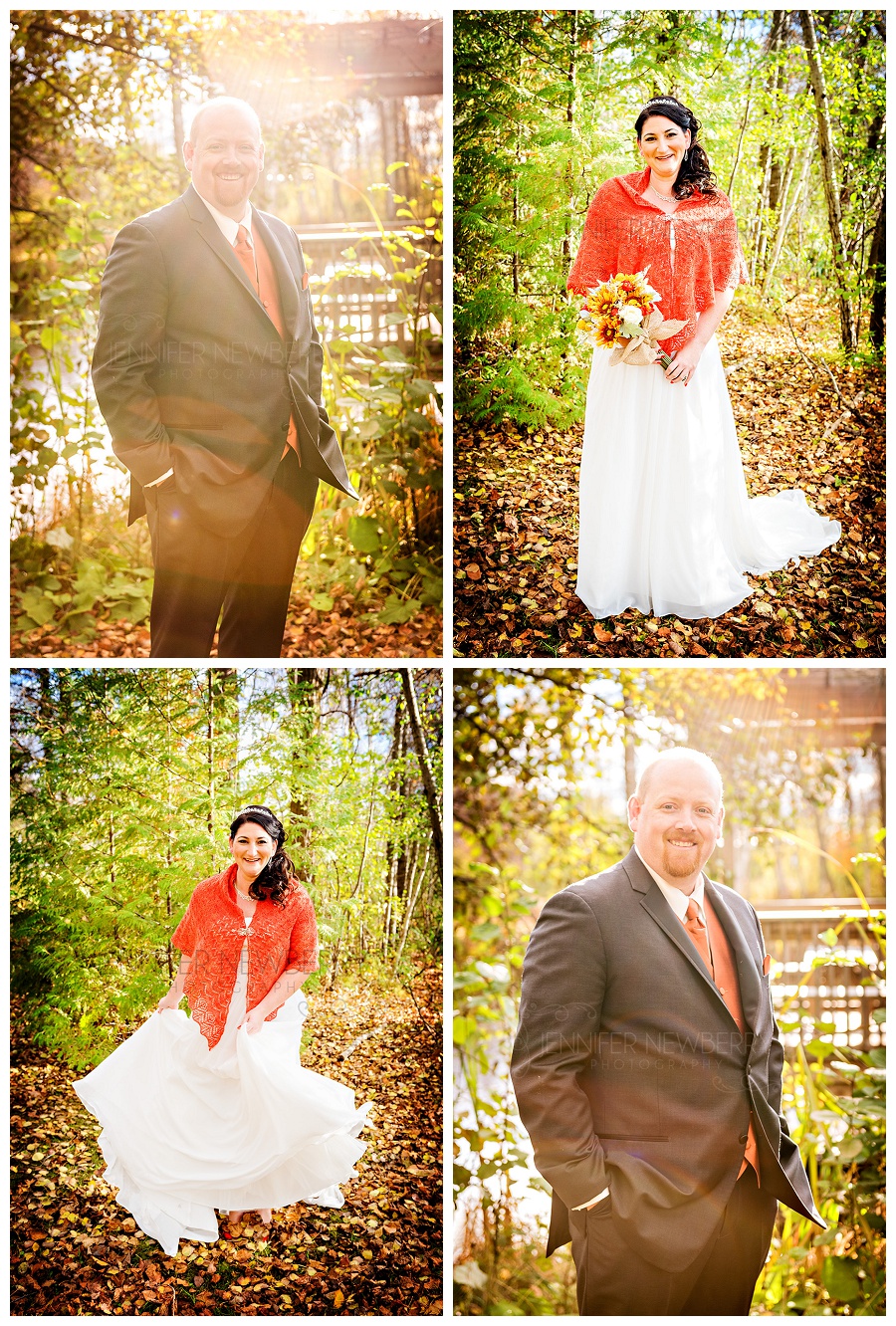 You can't do Holland Marsh Winery wedding photos without taking photos with their iconic vineyard!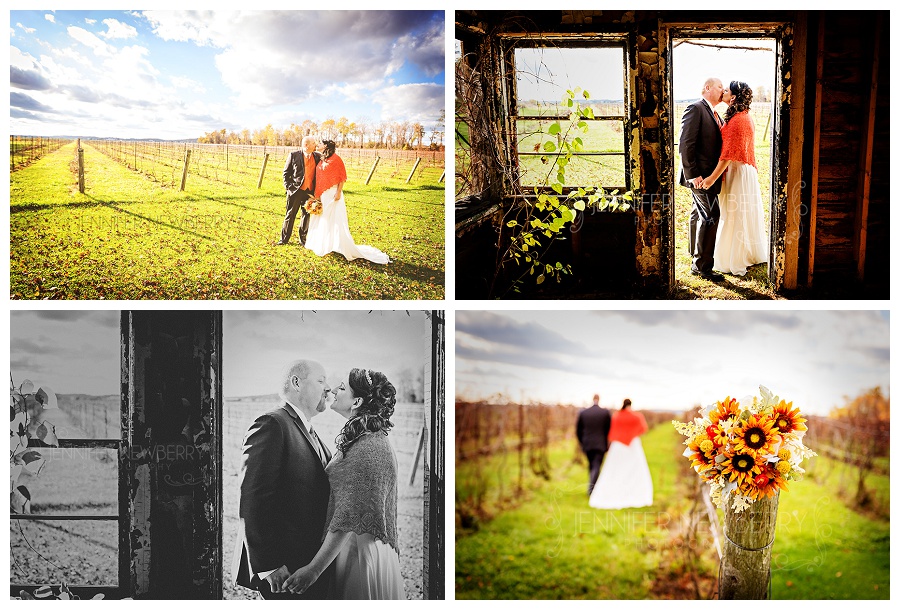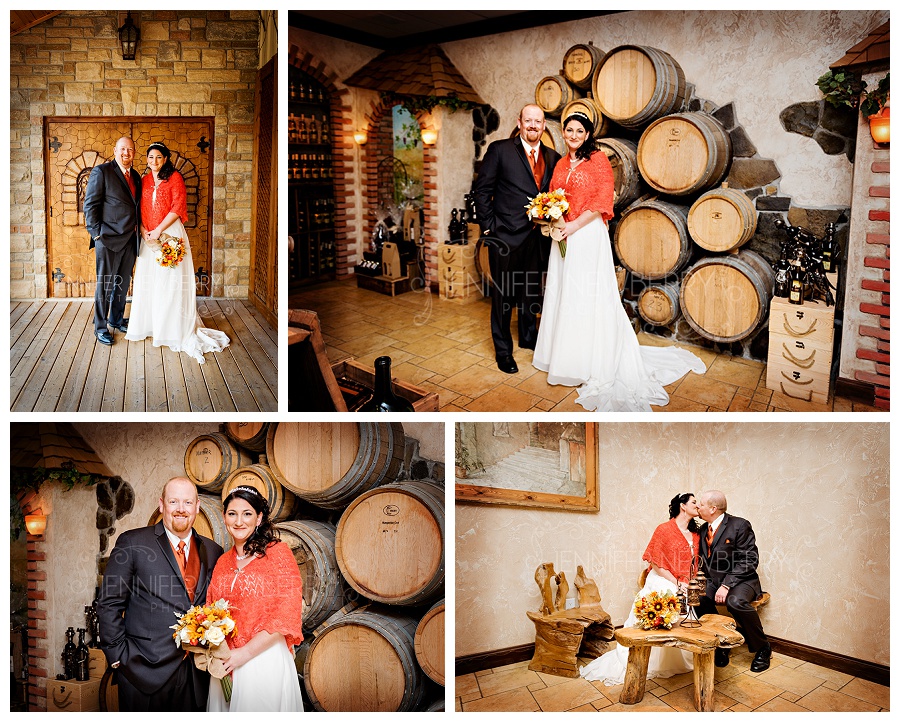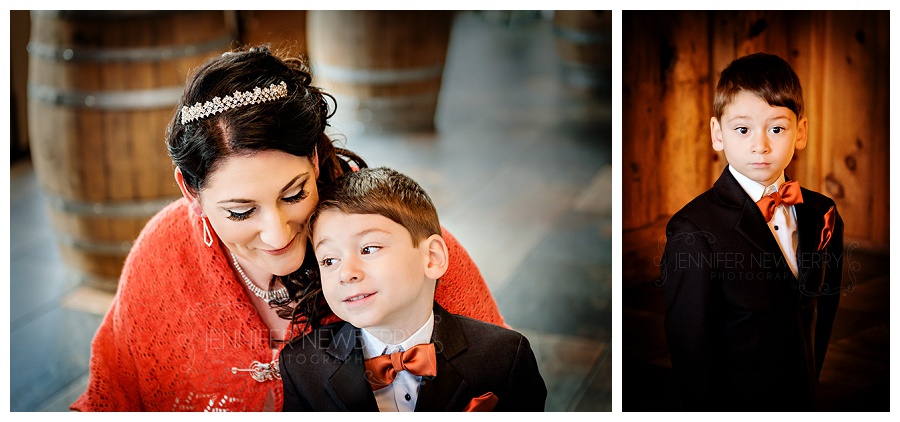 The ceremony was indoors, and it was full of fun and laughter. Alexis got a bit of the giggles at one point – but that's Todd and Alexis. Always joking around and laughing!


Todd, Alexis and their three boys make a gorgeous family together! Congrats Todd & Alexis!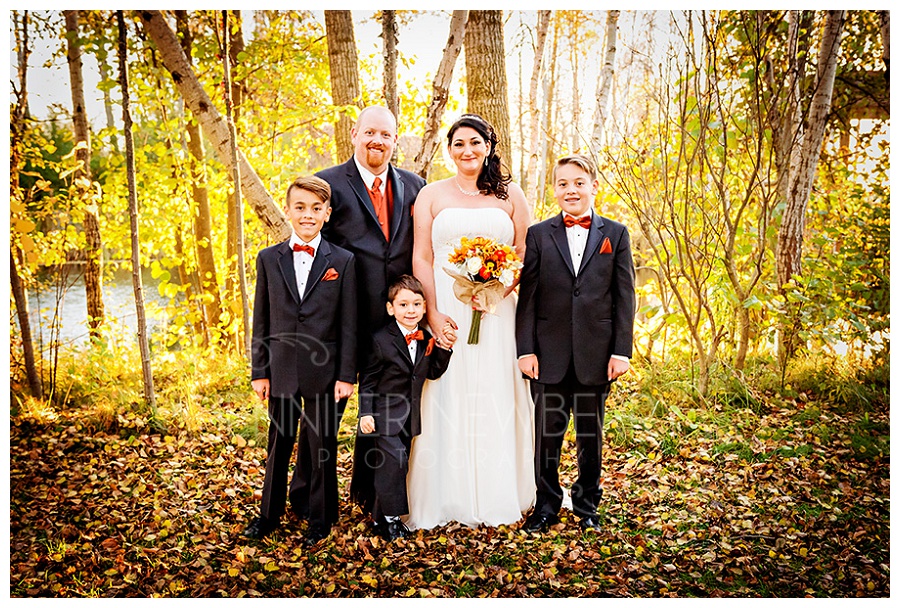 To see more of Alexis and Todd's Newmarket wedding photos, watch the slideshow below! (If you can't see the slideshow below, click here.)



Venue: Holland Marsh Wineries
Cake Artist: Sweet B's
DJ: Bob Hawkins Professional DJ Service
Makeup & Hair: Rebel Rouge
Caterer: O'Malley's Catering
Favours: Made by a friend of Todd's mother
Invitations: Vistaprint
Wedding dress boutique: David's Bridal
Mens' tuxes: Tuxedo Royale
Officiant: Mike Wilbur
Newmarket wedding photographer: Jennifer Newberry Photography
---
Are you getting married? Looking for a Newmarket wedding photographer? Get in touch to have me, Jennifer Newberry Photography, capture your wedding, whether it's in Newmarket, Aurora, Richmond Hill, Toronto, Barrie, Waterloo, Hamilton, London, Muskoka, or beyond! I'd love to chat about your wedding plans!