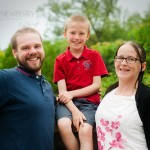 Kailyn & Rob's Fairy Lake Enagement Session in Newmarket
I met Kailyn, Rob, and their awesome son Lucas, at Newmarket's Fairy Lake park. It was the most perfectly overcast day, and I was thrilled with the naturally diffused light!
Once we started walking around and taking pictures, I was quickly informed that Kailyn didn't know how to smile. Or walk. But I thought she did just fine! See for yourself…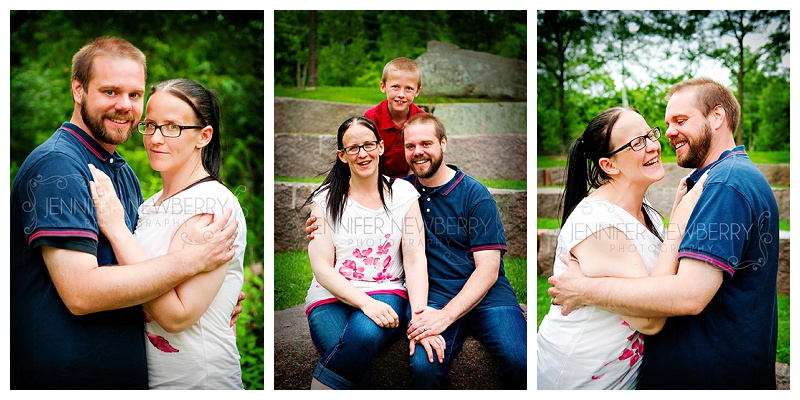 Apparently some kids had drawn with sidewalk chalk a "Good Time Cube" on the pavement, and I was extremely excited to finally have a Good Time Cube at one of my photo sessions! Here, Lucas is demonstrating trying to be sad near the Good Time Cube – and as you can see by his strained facial expression, it is very difficult.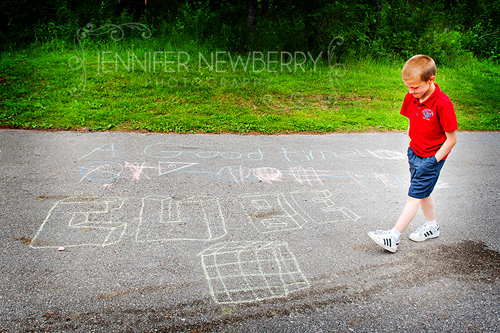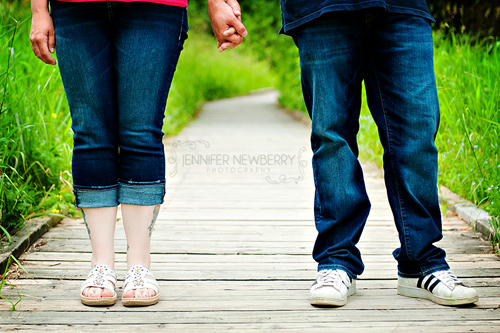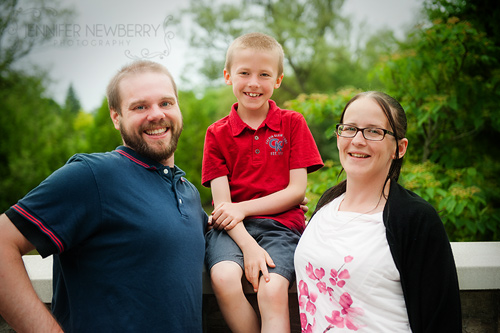 There is no such thing as being "too grown up" to play on a playground!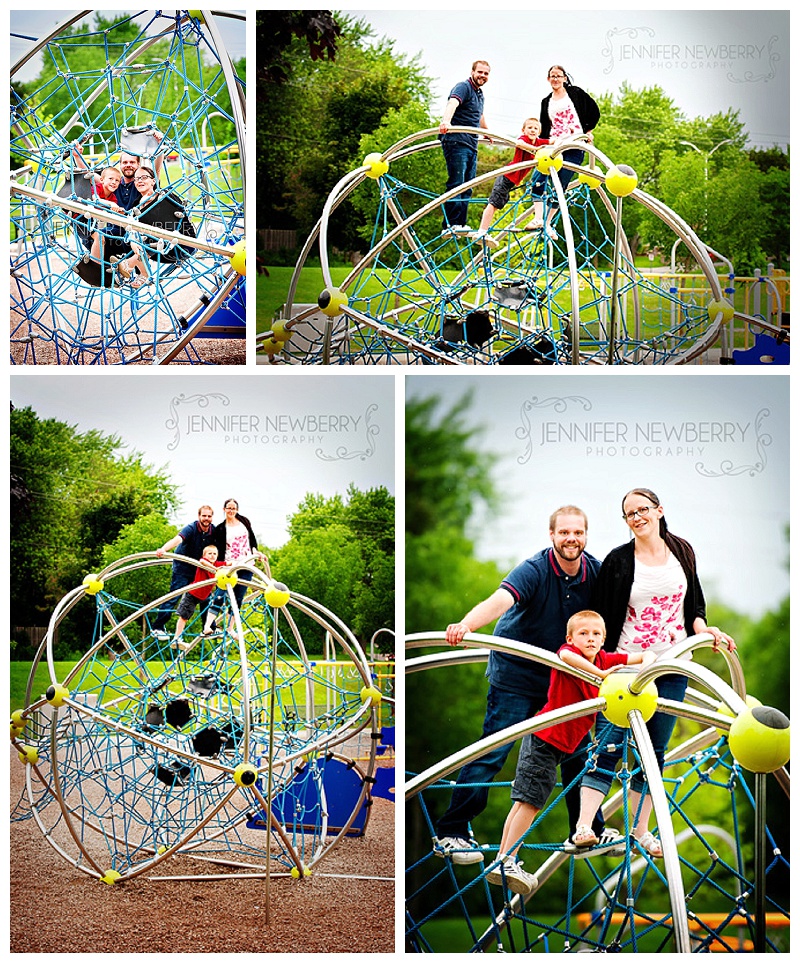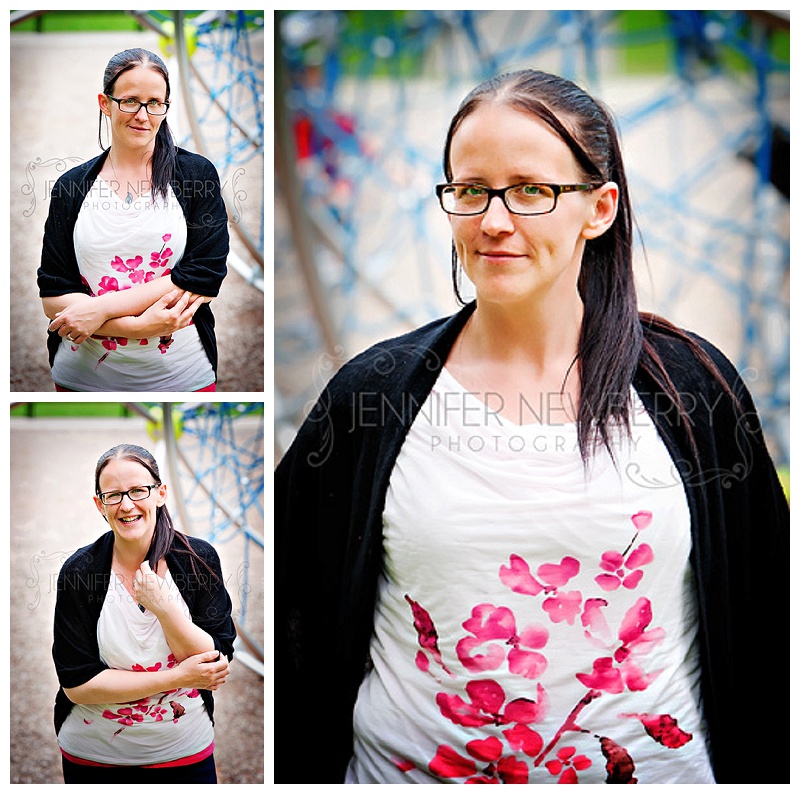 Kailyn does the best Mary Katherine Gallagher I've ever seen. She even looks quite a bit like Molly Shannon in the movie Superstar! (And if you haven't seen this movie, you must.)
To see more of Kailyn and Rob's engagement/family session, watch the slideshow below! (If you can't see the slideshow below, click here.)

---
Are you getting married? Looking for a Newmarket wedding photographer? Get in touch to have me, Jennifer Newberry Photography, capture your wedding, whether it's in Newmarket, Toronto, Barrie, Waterloo, Hamilton, London, Muskoka, or beyond! I'd love to chat about your wedding plans!
---
Newmarket Engagement Photography by Newmarket Wedding Photographer, Jennifer Newberry
Jennifer Newberry Photography is anything but your average Newmarket wedding photographer. Each wedding is treated with care and creativity not found with other Newmarket wedding photography studios. Your wedding day is carefully crafted to offer one of a kind unique photography in the Newmarket, York Region and Toronto areas.
This is Newmarket wedding photography at its best. Jennifer Newberry Photography is an award winning photographer based in the Newmarket area. Offering wedding coverage in Newmarket, Aurora, Richmond Hill, Markham, Vaughan, Toronto and all of Southern Ontario, this wedding photography studio is one of the top studios in the area and is located right here in Newmarket.
Creative. Stylish. Award-winning. These are the words typically used to describe this Newmarket wedding photographer. With clients based all over the world, Newmarket is home to this Newmarket wedding photographer.
I take pride in offering our clients the type of Newmarket wedding photography they are looking for. It's one thing to take pictures, it's another to create art for my clients.
Our Newmarket clients are typically looking for artwork for their home vs. snapshots, and that is what draws them into our Newmarket wedding photography studio.
Serving Newmarket, Aurora, Richmond Hill, Markham, Vaughan, Toronto and Beyond
Jennifer Newberry Photography offers Newmarket wedding photography coverage in the GTA, including but not limited to, Newmarket ON, Toronto ON, Barrie ON, Waterloo ON, London ON, Hamilton ON, Muskoka ON, and the surrounding areas.
Not looking for a Newmarket wedding photographer? Please be sure to consider me for your family photography needs in the Newmarket area.