Halloween Photos Benefitting the Newmarket Food Pantry!
As my Facebook fans have already seen, I am going to be part of a great event benefitting the Newmarket Food Pantry!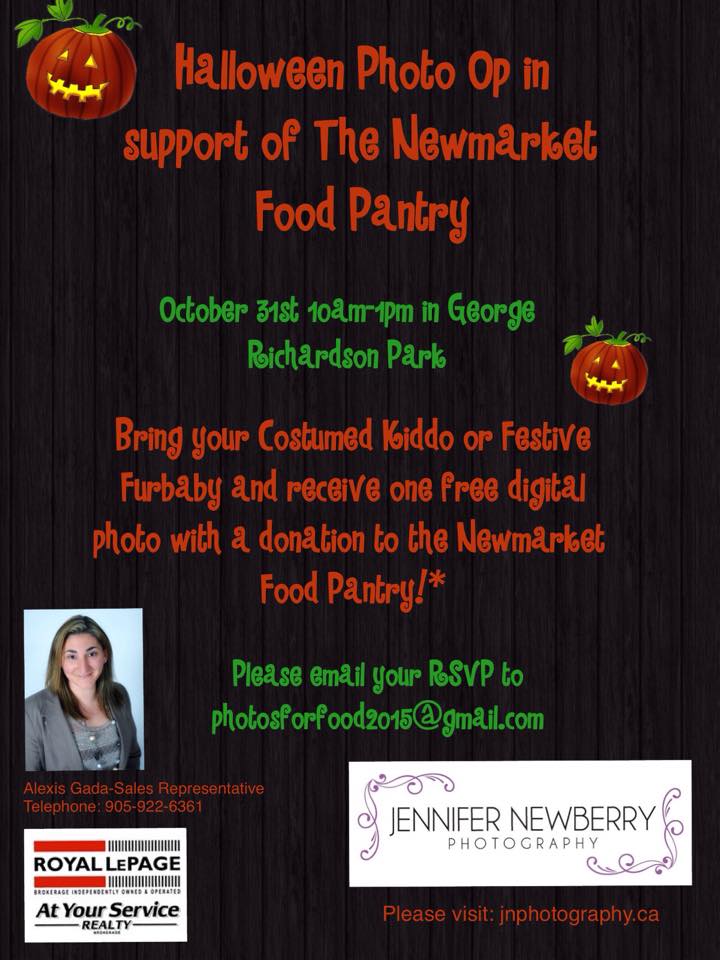 Bring a donation for the Newmarket Food Pantry, and get your child(ren) and/or furbabies photographed in their Halloween costume, for free! The digital files will be emailed to you a week or two after the event. (Make sure to check your junk folder!)
Email photosforfood2015@gmail.com with the number of kids/pets to reserve your photo time slot! Walk-ins are welcome, but reserved photo times will be taken first!
Here are some ideas for things the food pantry needs the most! Also consider holiday friendly items, such as stove top stuffing, cranberry sauce, etc.
juice boxes
peanut butter
canned stew or chili
canned mushroom soup
nutritious lunch snacks
toiletry items (soap, shampoo, toothpaste, toilet paper)
baby formula
junior size baby food (fruit)
This should be a great event, and a great reason to get some free photos of your kids/pets looking extra adorable in their Halloween costumes!
As I type this, about 50% of the time slots are already booked up, so make sure you reserve your FREE spot to avoid any wait times!