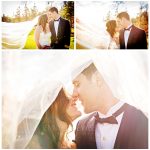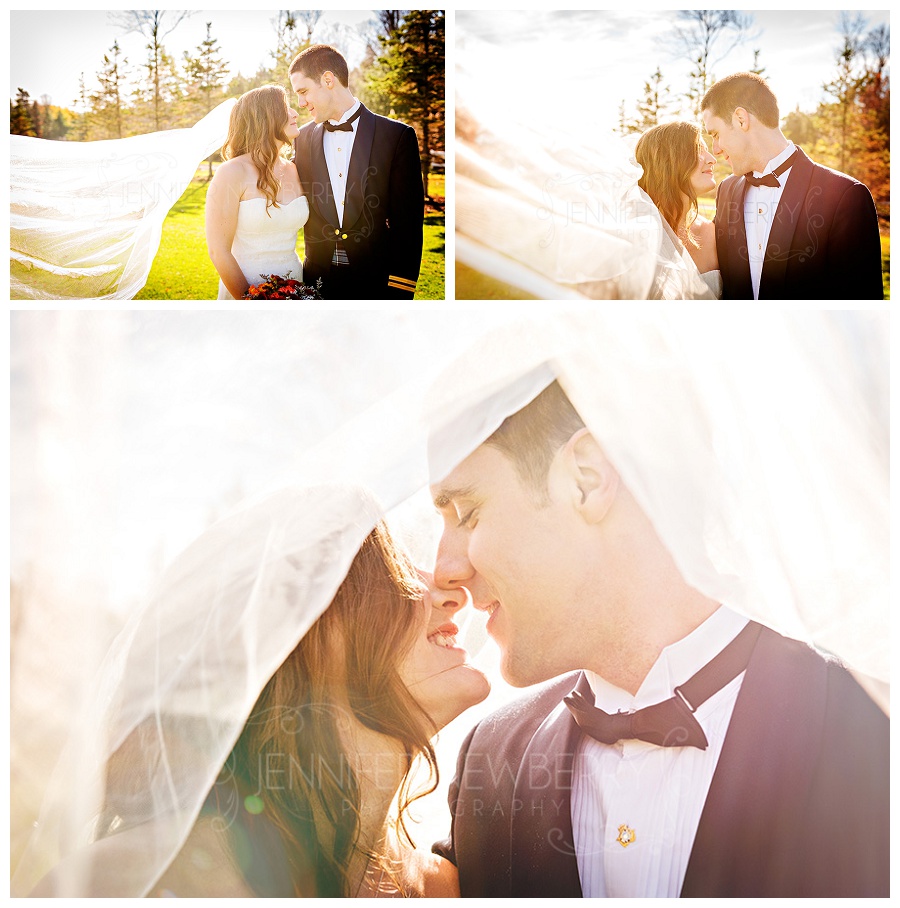 Oshawa Wedding Photographer | Trillium Trails Banquet & Conference Centre
Sarah & Graeme
How They Met
Sarah and Graeme met for the first time when they attended a youth group together. Graeme first asked Sarah out on a date when they were 9 years old, and she said no. Sarah thought that he was really awkward, but cute, and she was disappointed any time he didn't show up to their youth group. Graeme thought Sarah was cute (remember, they were only 9 years old at the time!). Graeme was very shy, but Sarah made the effort to talk to him and made sure that he felt like a valuable member of their group. Week after week, the more Graeme got to know Sarah, the more he knew that he wanted to be more than just friends with her.
They remained friends over the years, and when they both went off to university they stayed in touch. Graeme asked Sarah out a few more times throughout the years, but Sarah still kept saying no. After Sarah and Graeme both graduated from university, Sarah was about to start a college program, and Graeme was about to be posted to Trenton (he's in the military), Graeme asked Sarah out again, and this time Sarah said YES!
Their first date was actually at a wedding! Graeme's sister's wedding to be exact. With Graeme being in the military, he didn't get much time off, and he wasn't in town very often either, so they took advantage of the weekend where they were both in the same place. Sarah and Graeme's families had known each other for awhile (makes sense, since Sarah and Graeme basically grew up together!), so Sarah's parents were invited to the wedding as well. So, on Sarah and Graeme's very first official date, she got to meet Graeme's entire extended family, and technically both of their parents went on their first date with them. Haha!
The Proposal
A year-and-a-half after they started dating, it was Christmas Eve and they were at Graeme's grandparents' house where his family holds a big Christmas dinner before getting ready to head to church. After dinner (but before they left for the church service), Graeme pulled Sarah downstairs where he privately proposed.
The Wedding
Sarah and Graeme had their wedding at the Trillium Trails Banquet & Conference Centre, in Oshawa, on a beautiful autumn day. They got ready at the venue, Graeme in the basement and Sarah upstairs in the bridal suite, which was super convenient for me to go back and forth between them and take photos!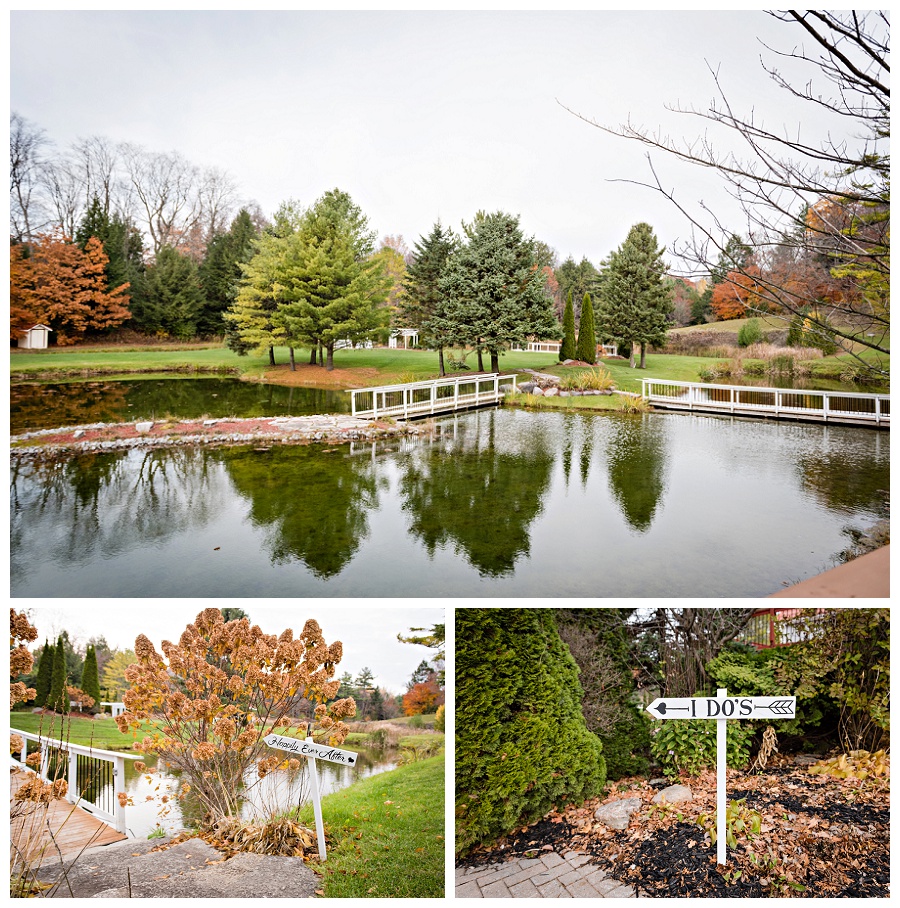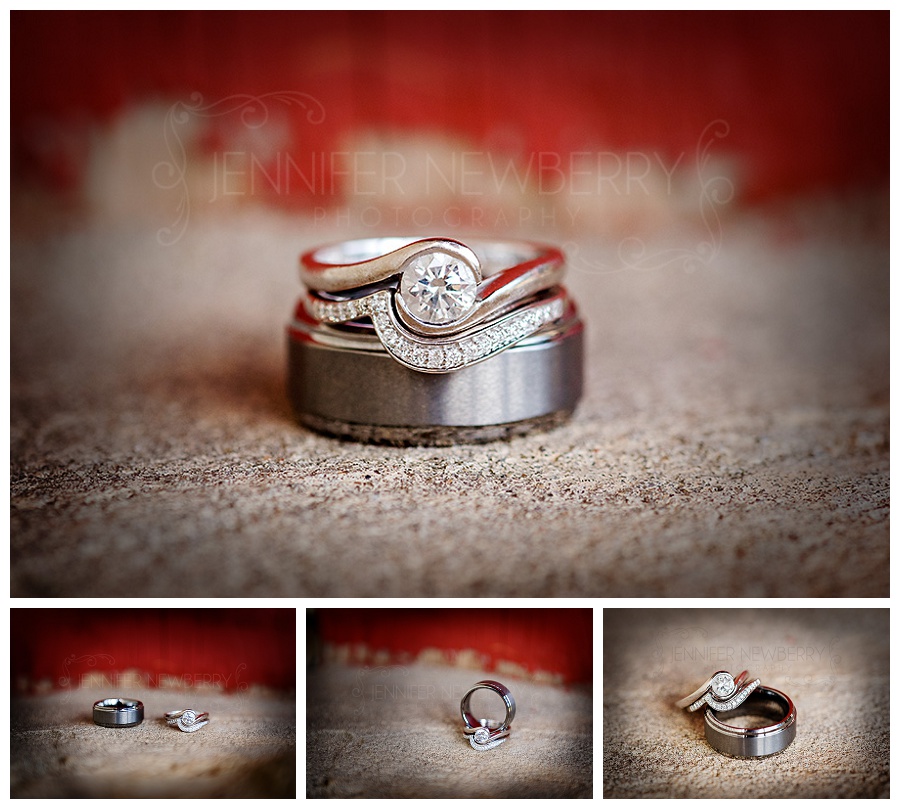 Not only is Graeme in the military (Air Force, if I'm remembering correctly), but all his groomsmen are too! I was very interested to see how half of an entire wedding party, being in the military, would go. I always assumed military men were very rigid and serious…. then I met Tom. After photographing the guys getting ready, I went upstairs to the bridal suite and said "So…. I met Tom" and Sarah immediately said "Oh, I'm sorry about that." hahaha. I knew already it was going to be an amazing, and super-fun day.
I think the most interesting thing about having all the men in the wedding party being in the military, is that when they got dressed, they folded their clothes very neatly, and put them in very neat, precise piles. For anyone who has never been in a room with multiple men getting ready to attend a wedding, there is usually clothes everywhere, maybe a belt or two slung over a chair, alcohol, wallets, sometimes flasks, spare change, covering most surfaces, and at least one of them is writing their speech for the reception at the last-minute. You get the picture – military men? Nope, super organized, super neat – and yet somehow still fun. I credit Tom with getting a few genuine smiles out of Graeme for his first few portraits when he was still a little nervous.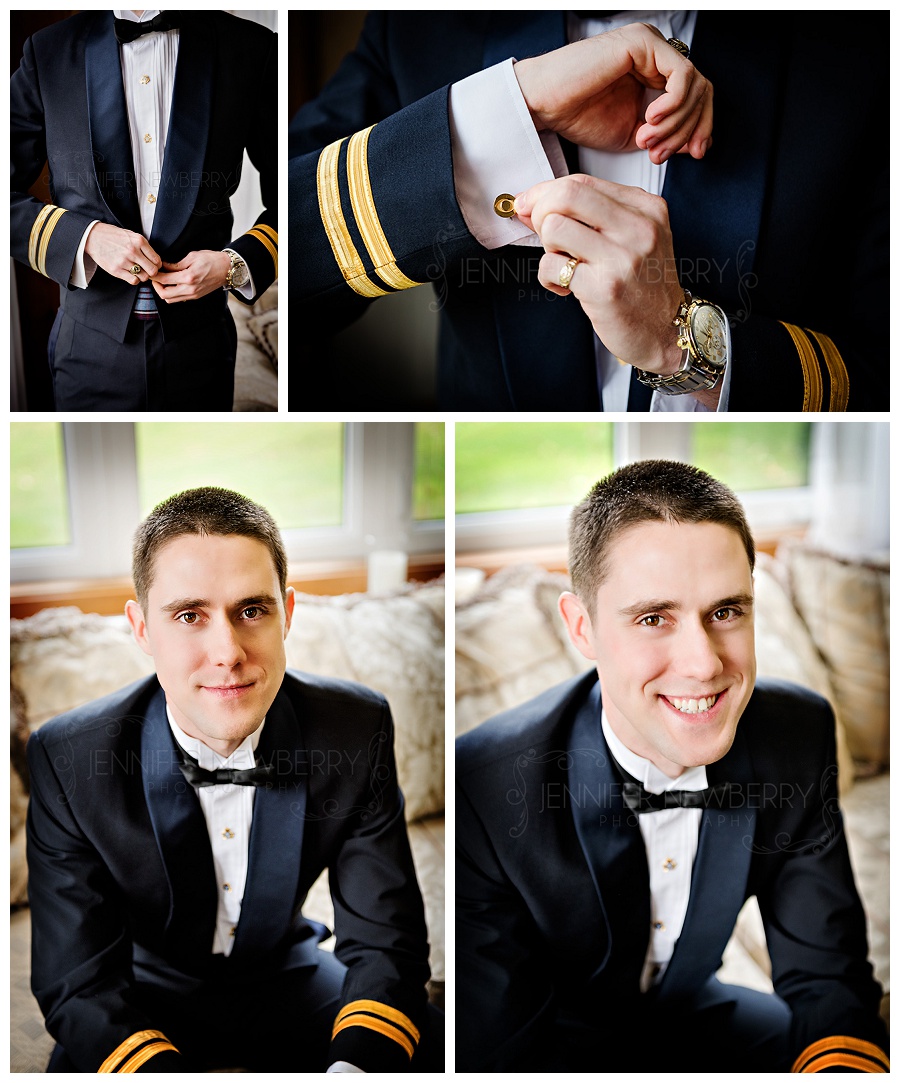 Lots of people know about the First Look that some couples do these days, where the groom sees the bride for the first time. Well, I also like doing what I call "Dad's First Look" – a dad seeing his little girl all dressed up as a bride for the first time.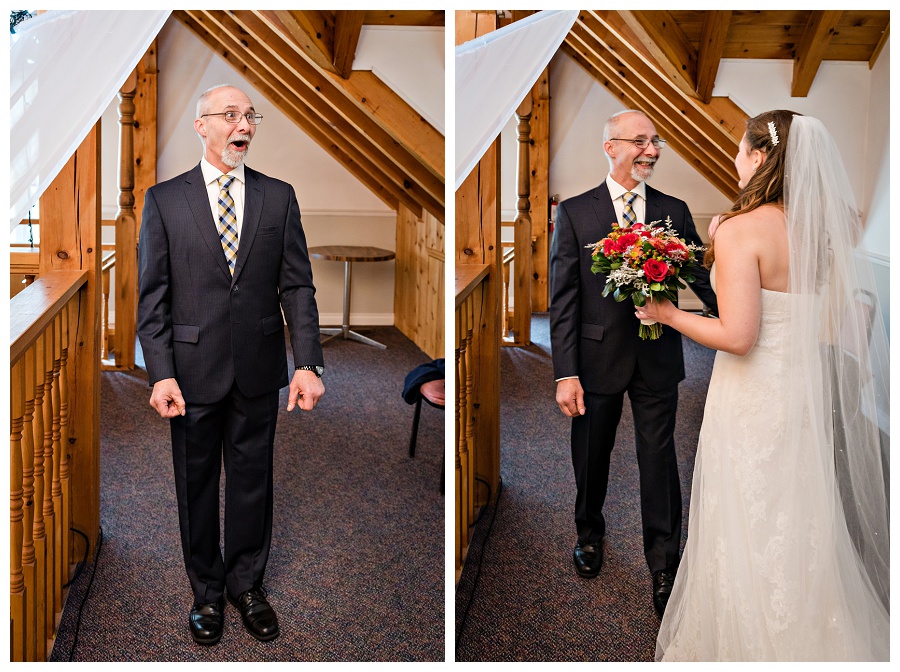 Right after Sarah's dad got his "first look" at his gorgeous daughter, it was Graeme's turn, to see his bride.

After the first look(s), we went right into the Bride & Groom Portrait part of the day. This works out well because the couple can mingle with their guests during most of the cocktail hour, rather than taking photos after the ceremony! Not to mention the bride's hair and makeup is still freshly done.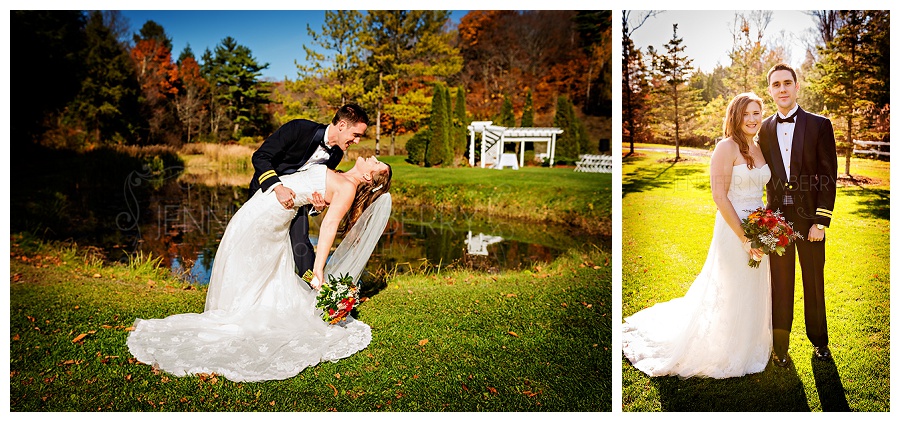 Anyone who knows me, or who has followed my work for awhile, knows how much I love veils!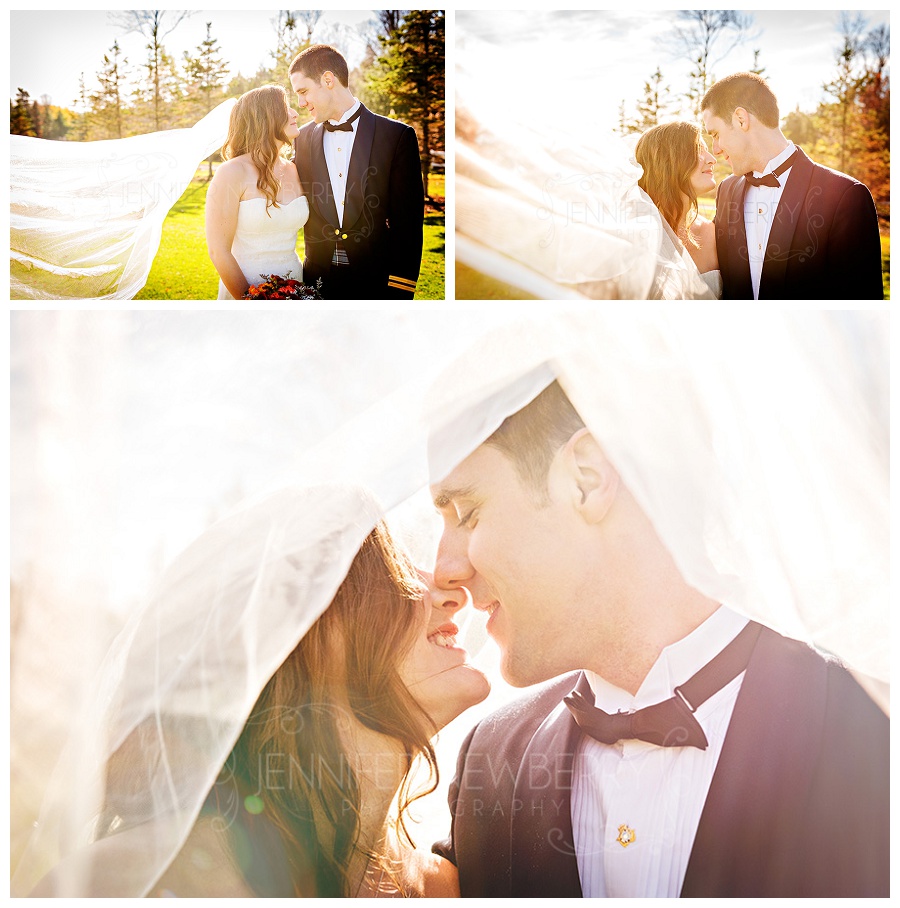 It wasn't actually very cold, but Sarah really loved this photo idea with the blanket wrapped around them, and I have to say I love how it turned out!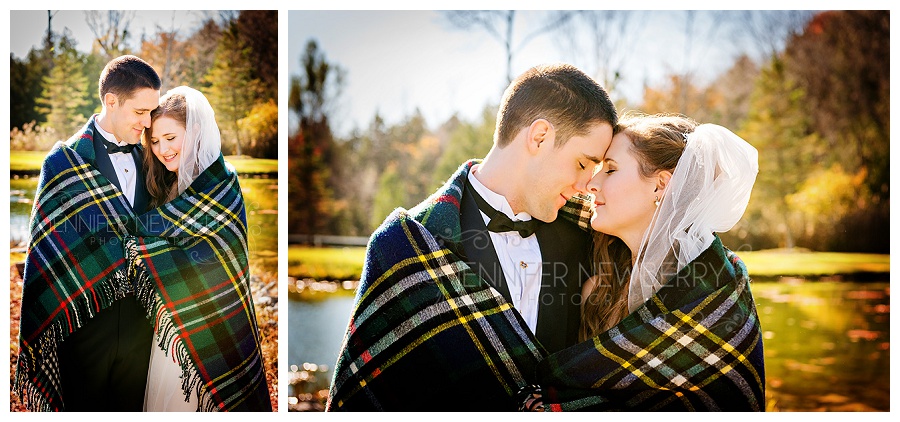 I told Sarah to bring Graeme's nametag off his uniform, a little extra sentimental touch that adds to the day – not to mention Sarah's new last name!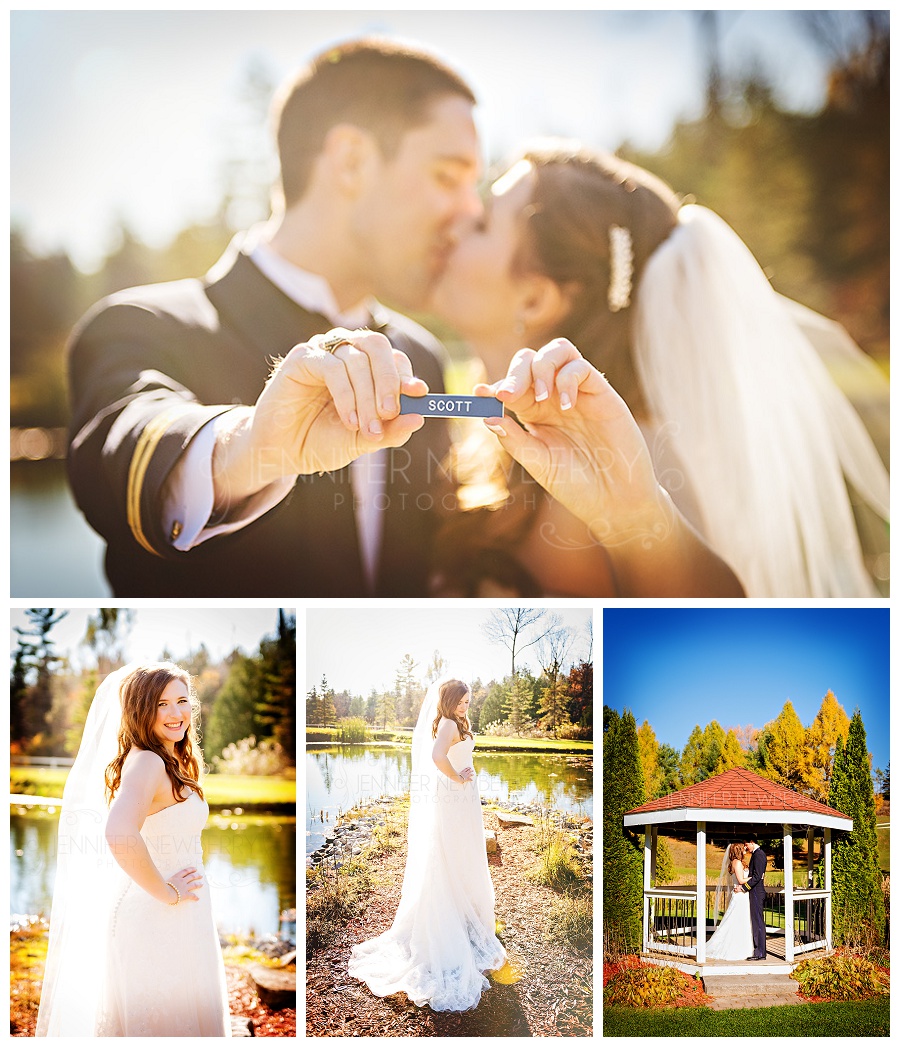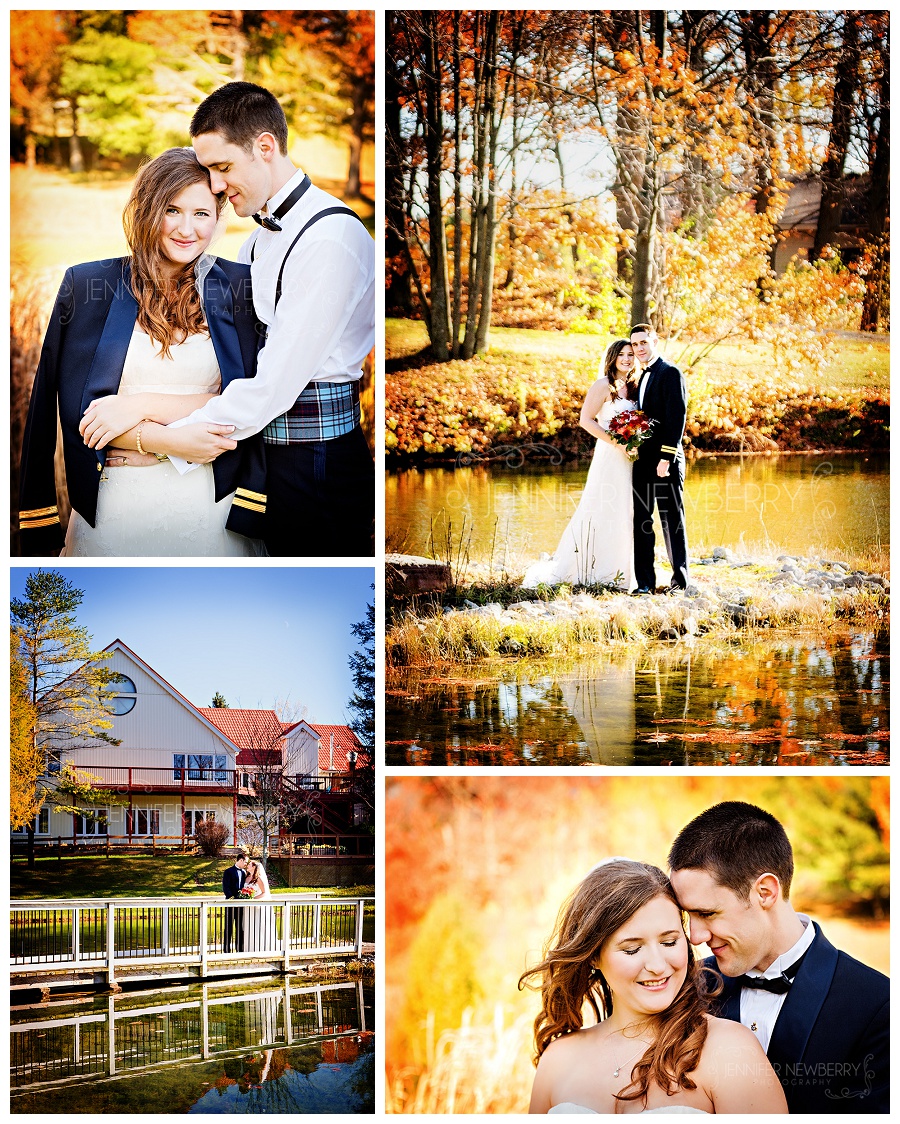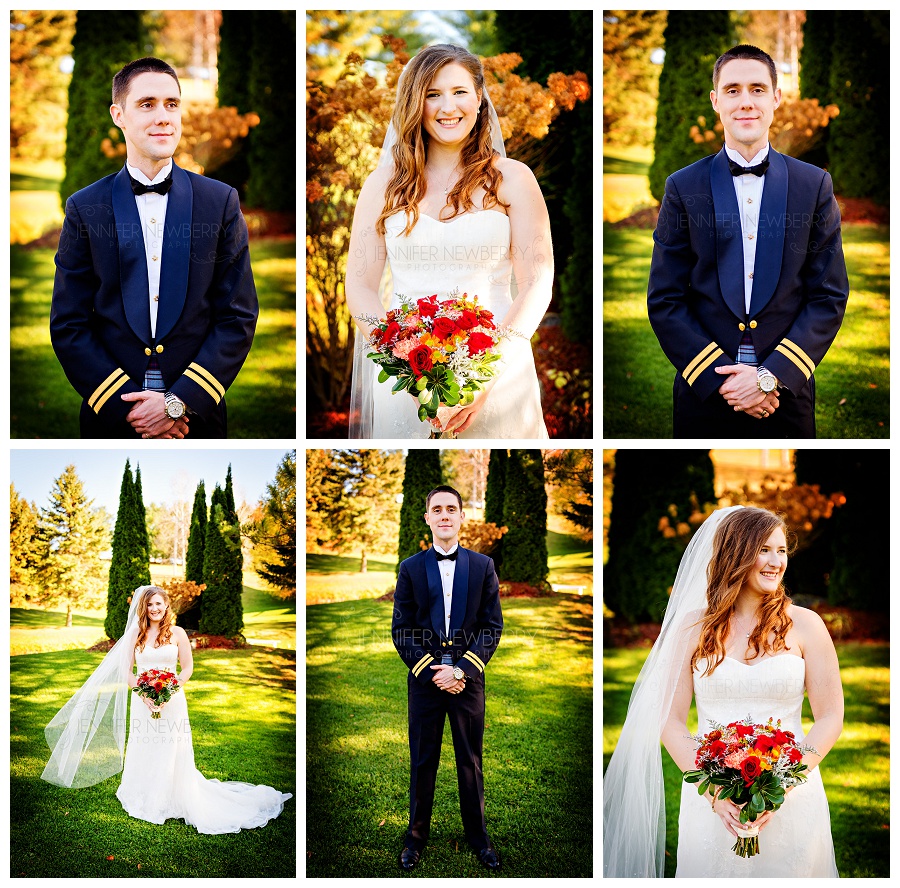 Ceremony time! Sarah and Graeme's ceremony was outdoors, and they lucked into a gorgeous day! You can't even imagine how happy and excited I was when the breeze kept gently blowing Sarah's veil around during the ceremony. (Again I say, veils are awesome!)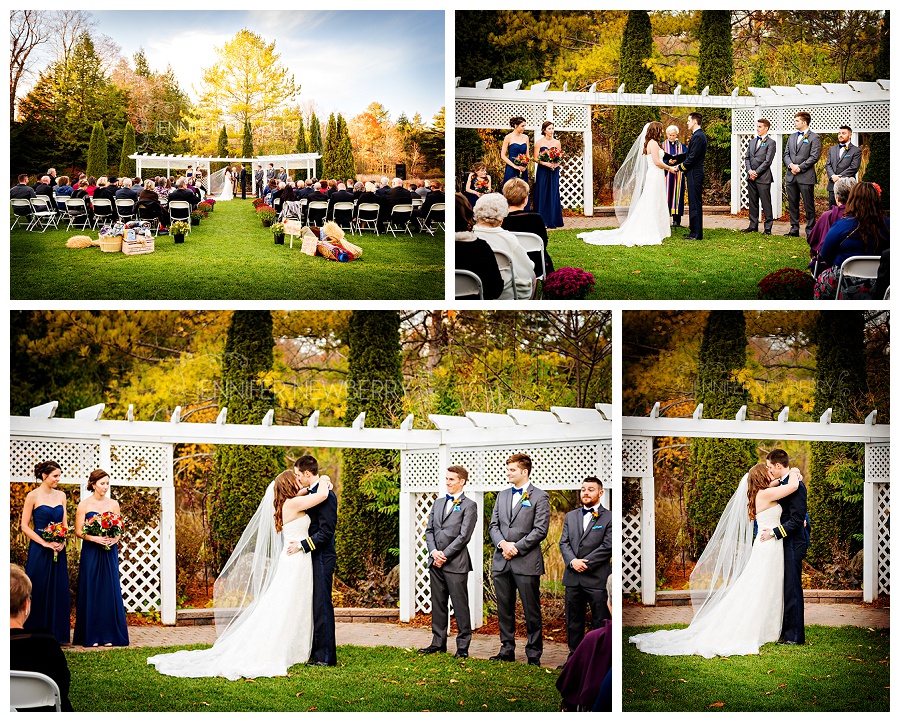 The reception area at Trillium Trails is fantastic, and Sarah and Graeme did their first dance under a shower of bubbles (coming from a bubble-maker up on the balcony – because Mike from Xtreme Sound is awesome!). The windows in the room overlooked the grounds, and it was just a great area to celebrate a brand new marriage!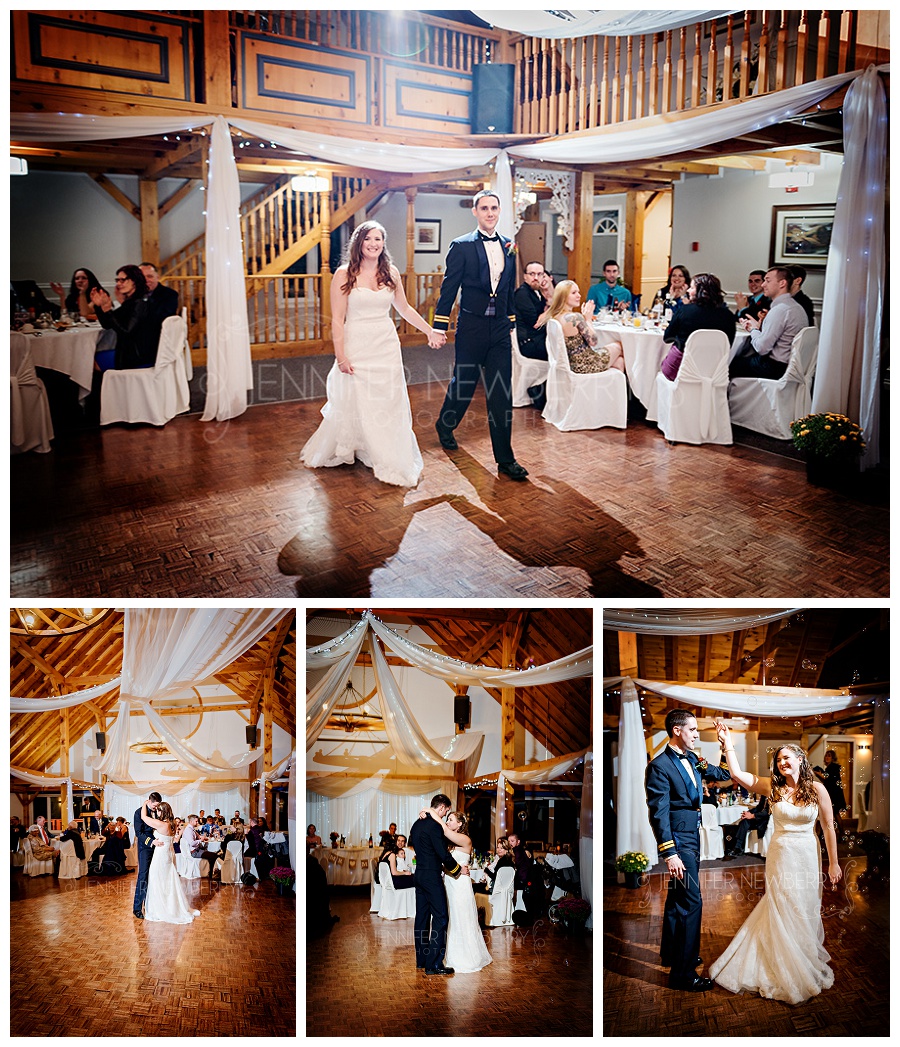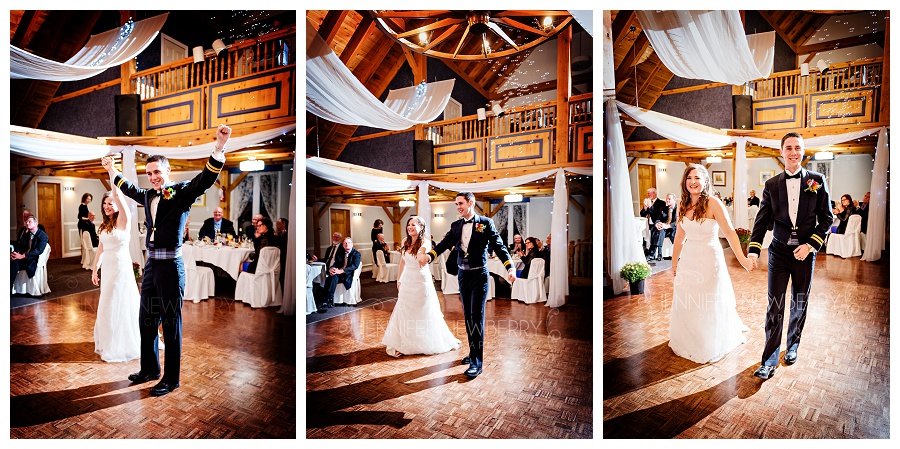 Congrats Sarah & Graeme!!


To see more of Sarah and Graeme's Oshawa wedding photos, watch the slideshow below! (If you can't see the slideshow below, click here.)


Credits must go to the other vendors who helped create such a beautiful day!


Venue: Trillium Trails Banquet & Conference Centre
Florist: Gale
Cake Artist: Cakes by Danielle
Dessert Table: DIY by family members
DJ: Xtreme Sound
Make-up: Rhonda Wilson
Hair: Trilis Hair Studio
Invitations: DIY
Wedding dress boutique: The Brides' Project
Wedding dress designer: Pronovias
Bridesmaids' dresses: David's Bridal
Mens' tuxes: Moores
Jeweler: Evangelos Fine Jewellery
Officiant: Rev. Dianne Graves
Oshawa wedding photographer: Jennifer Newberry Photography
---
Are you getting married? Looking for a Oshawa wedding photographer? Get in touch to have me, Jennifer Newberry Photography, capture your wedding, whether it's in Oshawa, Newmarket, Aurora, Richmond Hill, Toronto, Barrie, Waterloo, Hamilton, London, Muskoka, or beyond! I'd love to chat about your wedding plans!