Aurora Wedding Photographer | The Mansion
Alexa & Ricky
Alexa and Ricky traveled all the way from Perth, Ontario, to get married at The Mansion Events Centre, in Aurora. Alexa got ready in one of the bridal suites upstairs, right above the elegant curved grand staircase.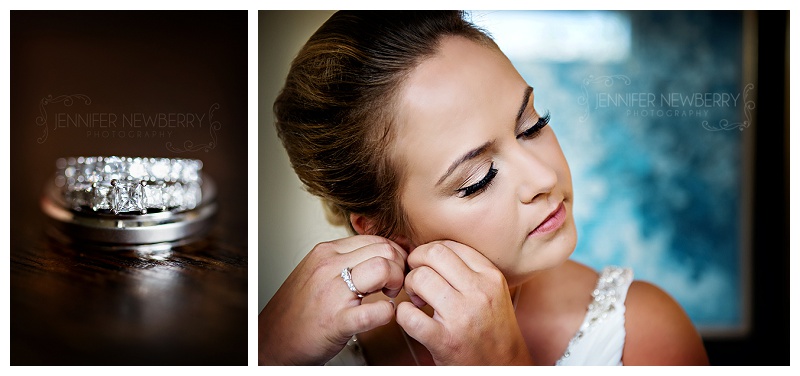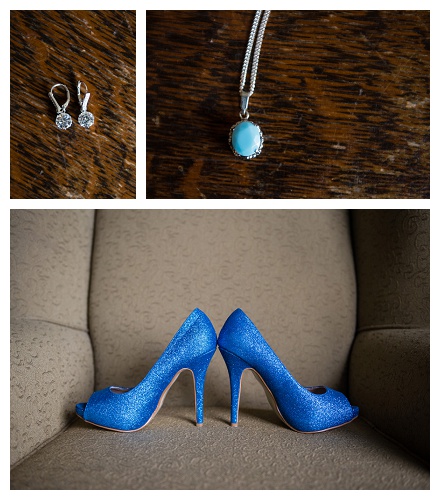 They used the grand staircase when they did their First Look, and I am so happy with how the photos came out! I was able to get multiple angles, which I always love!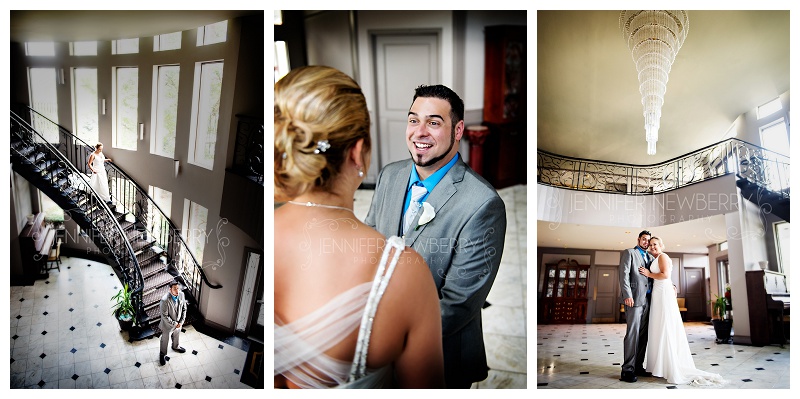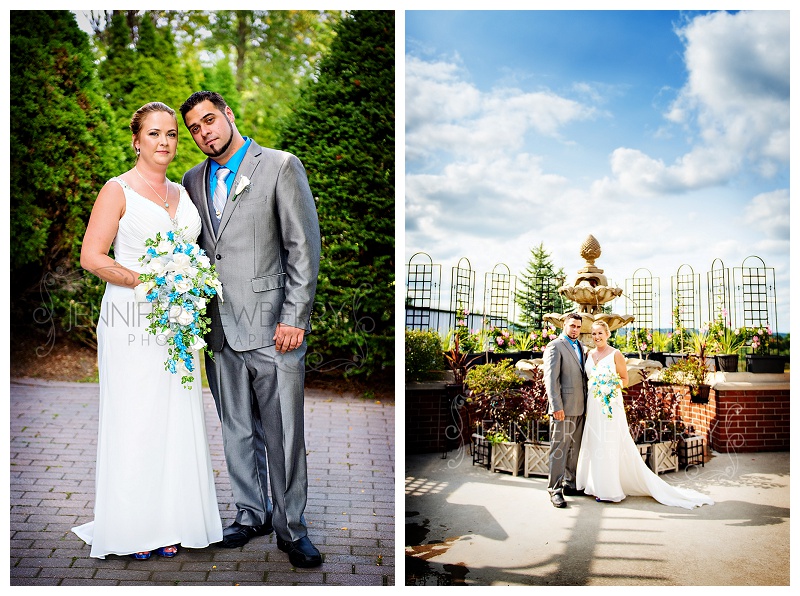 Their wedding ceremony took place on the covered outdoor balcony. It was a beautiful day outside and everything went smoothly! The ceremony was interesting for me because the minister (who traveled all the way from Perth!) did not want any photos taken during the ceremony. At all. Eventually he agreed that I could take photos as long as I stayed at the very back, behind all the guests. I said "No problem!" and I did what I could with what I was allowed to do. I was just happy I was allowed to take photos at all!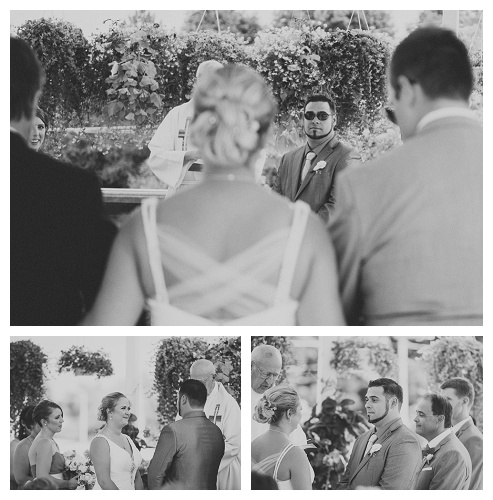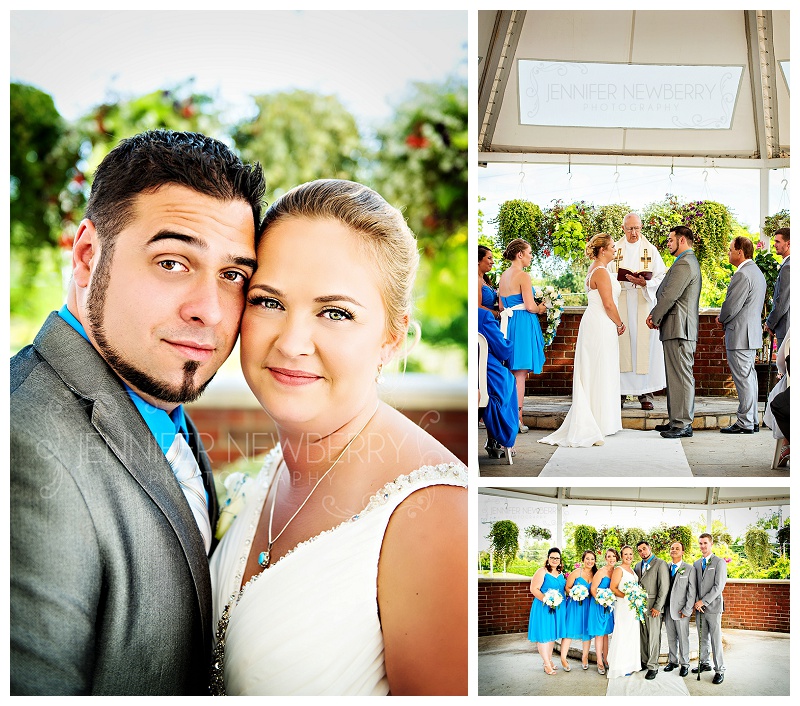 Alexa and Ricky had chosen blue, silver and white as the colour scheme for their wedding, and it was gorgeous! Even though it was summertime (the end of August), it had a very "ice castle" feel to it. At least, that was the vibe that I got. I loved it!


To see more of Alexa and Ricky's Aurora wedding, view the slideshow below. (Or click here.)

Here is the creative team who helped make Alexa and Ricky's day awesome!:
Venue & Caterer: The Mansion Events Centre
Florist: Sue Anne Hilton (family friend)
Cake artist: Simply Yummy Bakery
Hair & make-up: Corrie Elle Artistry
DJ: John Ramos (family friend)
Favours: DIY
Invitations: DIY
Bride's wedding dress (store): Yen's Bridal in Ottawa
Bride's shoes: Shuwish.com
Bridesmaids dresses (store): Yen's Bridal in Ottawa
Mens' tuxes: Tip Top Tailors
Rings: Mappins Fine Jewellers
Officiant: Rev. Albert Hoppins, Anglican Minister
---
Are you getting married? Looking for an Aurora wedding photographer? Get in touch to have me, Jennifer Newberry Photography, capture your wedding, whether it's in Aurora, Newmarket, Toronto, Barrie, Waterloo, Hamilton, London, Muskoka, or beyond! I'd love to chat about your wedding plans!