This page was last updated: April 30, 2019
They're here! Announcing…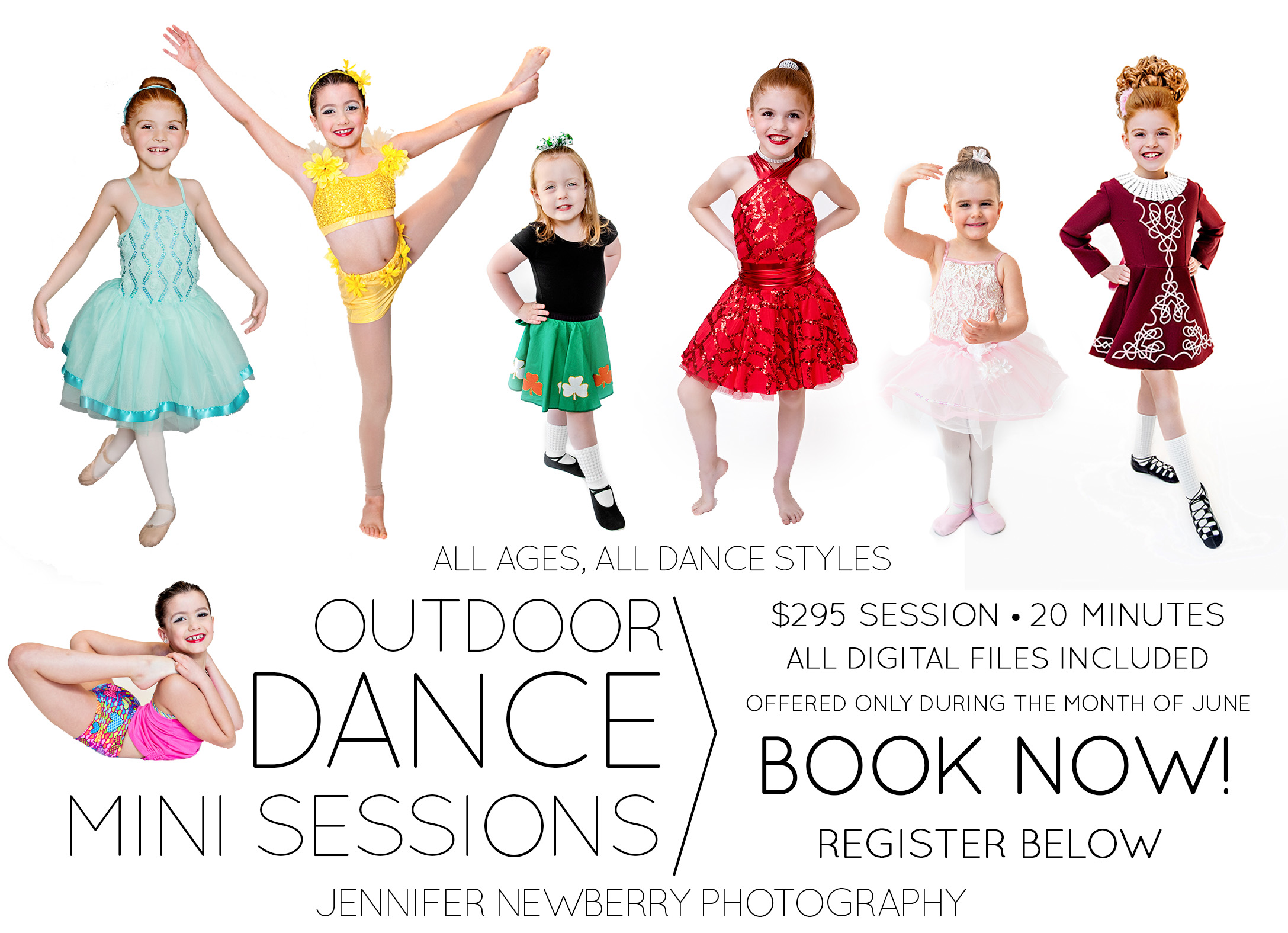 Every year I take photos of my daughter in her various dance costumes. (I've also occasionally done dance photos for other people as well.) The thing is though, I have always done these photos in a studio-style setting. You know, indoors with the white or gray backdrop. Boring! This year I've decided to take her photos outdoors, and I thought I would extend this service to others as well!
Why Are Dance Mini Sessions Awesome?
You get all the digital files! No more being forced to buy prints, only to have them scanned & copied later. (Yeahhh that's right. Photographers know that you do it! ha.)
TIME and individualized attention! "Picture Day" at any dance studio requires a LOT of dancers to be photographed on the same day, similar to "picture day" at school. It is normally a very rushed, and chaotic day! Rather than spending 30-60 seconds with each dancer, get your dancer the time and attention that their photos deserve!
See what's going on! You as the parent, get to watch the action! Not just dance studios, but MOST activities that kids do (hockey, karate, gymnastics, etc), when they have a "photo day", the kids are whisked away into another room, and you have no idea what's going on. You wonder if they're smiling "properly", if they're being posed nicely or awkwardly, or what if their hair is sticking out weird! You just see the end result. At these photos sessions you can be right there beside me, seeing how things unfold!
Detailed editing! Photographers who have to process mass amounts of photos (dance photos, school photos, etc.), they don't have the time to go through each one and edit it properly. The photos just come "as is". My photos are individually (yes, one-by-one) edited! Is there a weird rock on the ground? Edited out. Flyaway hair? Fixed. Blemish? Gone! Picture-perfect dance photos!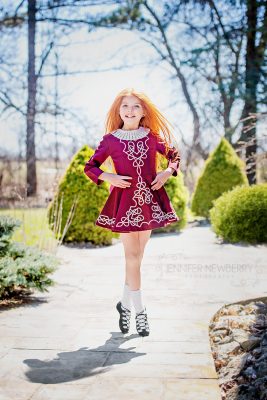 What are the details?
Let's go through all the information that you'll need about these special Dance Mini sessions, that are only being offered in June this year! PLEASE read through everything before sending me questions! 😉
When will these sessions be?
I have blocked off 2 dates in my calendar specifically for Dance Mini Sessions. However, if neither of the dates work for you, we may be able to find an alternate weekday evening that might work better with your schedule! The Dance Mini Session dates are:

Sunday, June 2nd, 2019
Sunday, June 23, 2019

Where will these sessions take place?
The sessions will take place either at a private estate in Aurora (long driveway, fields, forest, a large pond, walking trail through a forest), or somewhere in the Newmarket area. I'm taking my daughter out to a few locations to see what works the best, and if the timing works, people can choose what location they would prefer. I'm also considering doing a date in Barrie, if there's enough interest!
How much will these sessions cost, and what will it include?
These sessions will be $295 (after taxes!), and they will include all the digital files (well, the digital files that I deem as being "good" 😉 ).
How will I get the digital files?
The digital files will be uploaded to a private online gallery, and from that gallery you can download all the files directly to your computer or mobile device. You can also share the gallery with your family and friends! (If you do that, they also will be able to download your files.) The gallery will be active for 10 years!
How many images will I get?
Every session is different, but likely you would be getting somewhere around 10 fully edited photos, give or take.
Can I order professional prints through you?
Of course, if you'd like! You have full printing rights with the digital files – that means you can print them at whatever lab you like. However if you'd like really high-quality professional prints, I can have that done as well. My print pricing can be found on my website here.
What if it rains, or the weather is bad? If the weather doesn't cooperate, we can either reschedule to another date, or move the photo session indoors for the more well-known "studio style" photos, done with a neutral coloured backdrop.
My daughter dances a lot – she has 4 costumes! Can I get pictures done of her in all her costumes?
In a 20-minute session, time will be tight! I recommend only one costume, but if you'd like photos in multiple costumes we CAN squeeze in 2 costumes tops into the 20 minutes! I am offering the option of booking back-to-back sessions for anyone who needs more time.
I have multiple children who dance. Can I get photos of each of them, as well as together, in one session?
Yes! We can use the 20 minutes however you like. In cases of siblings, I can do a few photos of each child by themselves, and then wrap-up with some photos of them together. We can also book back-to-back sessions if you'd like a full mini session for each child.
I only want one or two shots of my child. Can I split a session with a friend, where we each get 10 minutes?
Sure, as long as you both attend the same session timeslot.
My daughter doesn't dance, but she does do gymnastics. Can she participate?
Yes! Acro is a popular style of dance, and it's very closely related to gymnastics. Therefore, gymnasts are welcome to attend as well! (Please note that there will not be any mats or cushioned surfaces!)
How do I register?
Similar to my wedding booking process, I need 2 things to register! Information, and a deposit.
Here are the 3 easy steps:
Fill out the form below for EACH DANCER you would like to register! (If you have two dancers, please fill out this form twice!) If you are having any technical difficulties, or you don't hear back from me within 24 hours, please email the information to jen@jnphotography.ca directly.
Wait for my email! I will email you with the availability on the date(s) you've selected. Once we have agreed on a date and time for your session…
Pay the deposit. I do require a $45 non-refundable deposit to hold your spot! E-transfer is the preferred method of payment, but if you would prefer to pay another way, we can arrange it.
And that's it, you're in! The remainder balance of $250 is due the day of your session (preferably also via e-transfer.).
The registration form below will be updated occasionally as time slots fill up – book early to ensure the date and time you would prefer!
–The Event is Over–