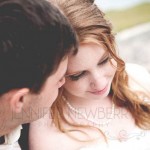 Kate & Holt's Rustic Vintage Wedding
Kate and Holt got married this past Saturday, and it was without a doubt, the definition of a "rustic vintage wedding"! There were TONS of beautiful details – Kate thought of everything! And it's not a surprise really, she's been planning this wedding since she was 18 years old (before she even met Holt!). It all started with this vintage off-white purse she found. She bought it and decided she was going to use it for her future wedding – and she did!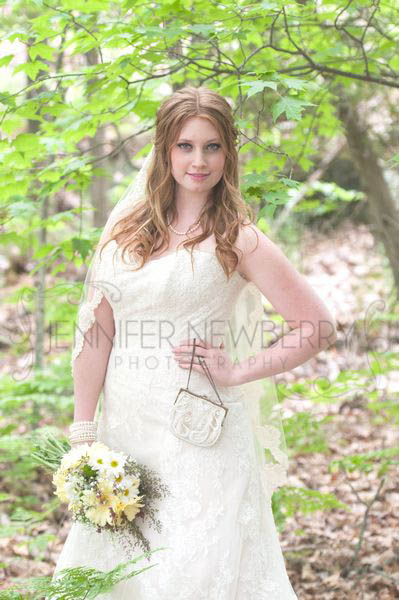 Originally when I was picking out photos for this blog post, I narrowed it down to 29. YES 29 photos!!! Usually I post somewhere around 3-8 or so teaser images after a wedding, but Kate had so many unique and awesome details, I wanted to post them ALL. But alas, I've restrained myself. There will definitely be a future blog post featuring lots more images from Kate & Holt's beautiful wedding though! Maybe a whole separate blog post just for the decor. (I especially loved the vintage cameras on all the reception tables! Kate also does some photography, so it was totally fitting!)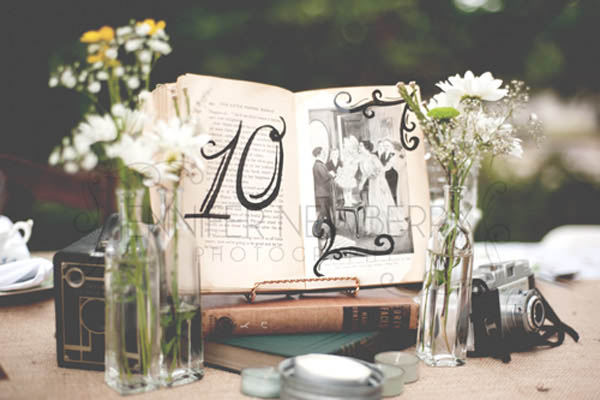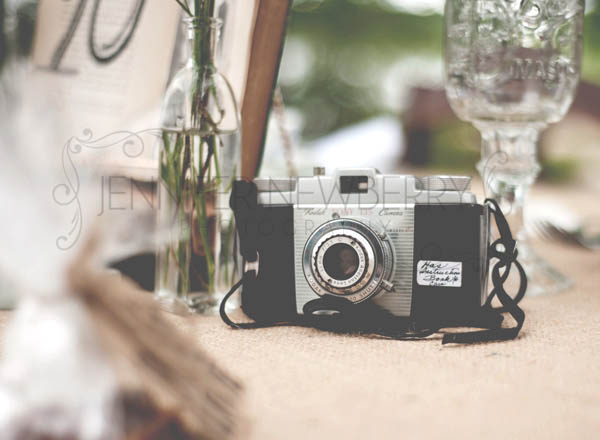 Kate did a lot of DIY ("do it yourself") stuff as well. She picked the flowers for her bouquet herself in a field, and then bought some daisies and arranged and bundled it herself. The canvas and twine was PERFECT for the rustic feel of the wedding! Her mother hemmed her dress (perfectly might I add!), and did all the cooking and baking for the reception. Kate went to a lot of thrift shops to find all the decor (apparently all the teacups were the hardest to find – but it was definitely worth it!) She also made her own wedding invitations, and she made smores as wedding favours for her guests!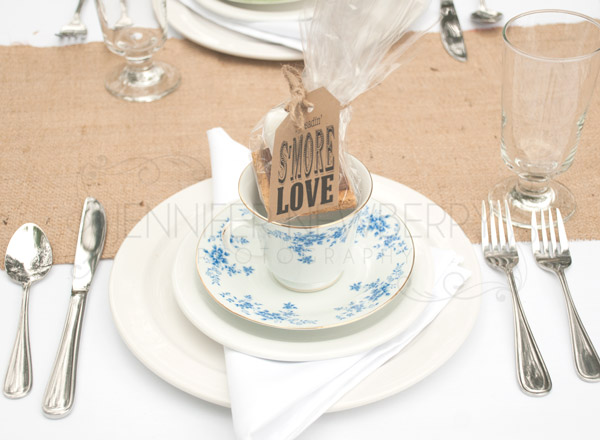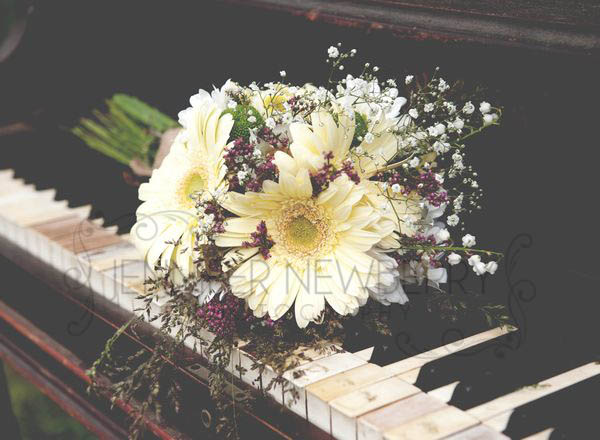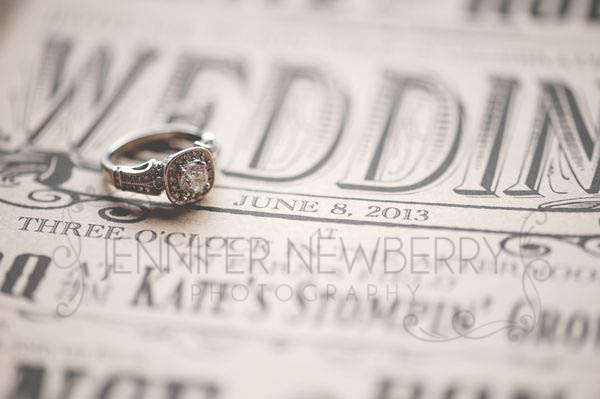 Some other unique details I really loved were, instead of having a traditional wedding guestbook, guests had to type their names on an antique typewriter. There were real deer antlers around the cake, and so much more! (You'll have to wait for that "Kate & Holt's Wedding Details" blog post later!)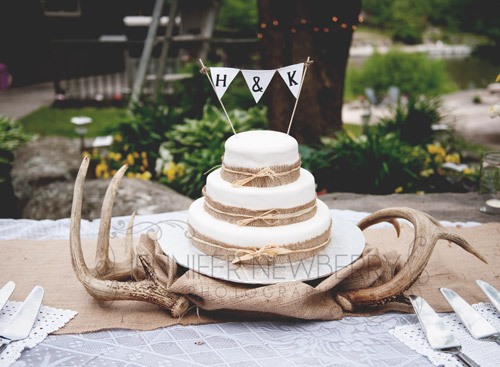 NOW, let's talk about Kate, Holt, and their wedding party!
Kate and Holt had been dating for 2 years (knew each other for 4) before they got married – and during that time Kate was away at school in Australia for an entire year! It must be true that absense makes the heart grow stronger, because Kate and Holt were totally IN LOVE! When the vintage wooden doors that were set-up in the field opened and Kate appeared, both Kate and Holt's eyes welled up with tears. So did the bridesmaids' eyes as well, and I'll admit, I got a little misty. It was so beautiful just how happy they were!!
I of course took many pictures of the whole wedding party, but one photo in particular is especially awesome and hilarious – so much so that it deserves it's own blog post. So look for that soon! (This special wedding party photo will take a bit of editing, which is why I have to work on it a bit before I post it!) But the bridesmaids and groomsmen were all super fun, and they all got bonus points for not disappearing during photo time! (Haha).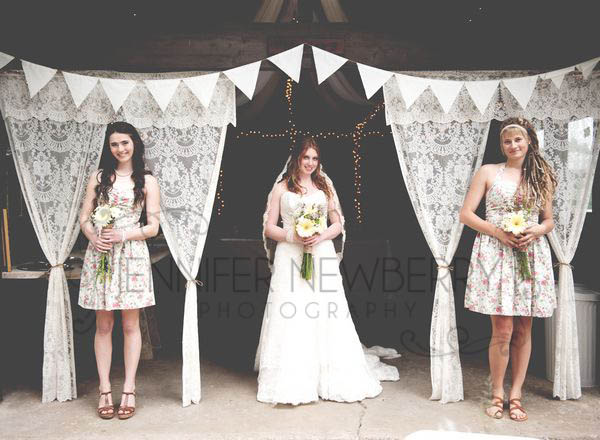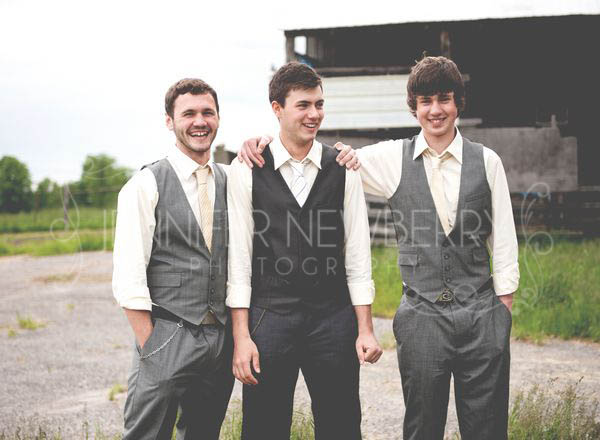 During the ceremony, the pastor did a reading about the ceremonial foot washing. It was really moving – and I'm not an overly religious person, so that says a lot. The foot washing ceremony symbolizes selflessness, and serving your spouse. Kate and Holt performed the foot washing ceremony, and they read the private vows they wrote to each other which only they could hear. (There was a band playing at this time, so they could sort of be "alone" with their words.).
It was really intimate and beautiful. I bet a lot of people wouldn't think washing feet could be beautiful, but I'm telling you it WAS! When they were speaking to each other and looking into each others eyes, and just emanating with joy… really, there are no words.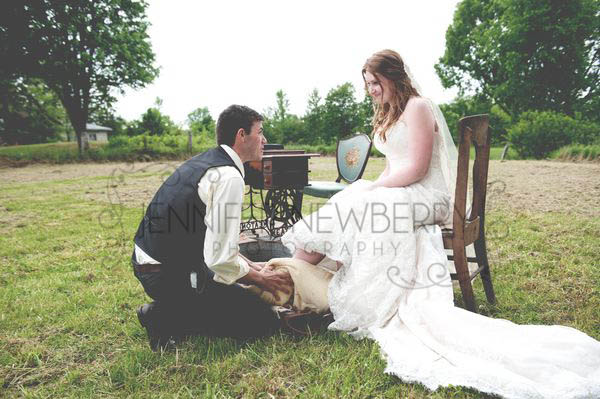 The last thing I will say for now is, Kate specifically asked me to edit her photos in a muted-tone style (which is why you may notice that these photos aren't my usual bright punchy style) – but I think this editing style actually really goes with the whole feel over the wedding perfectly!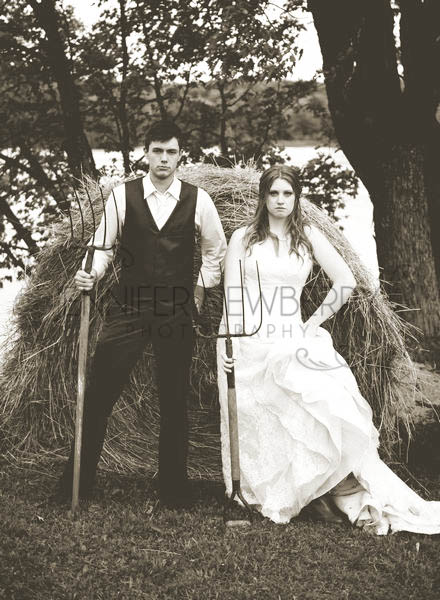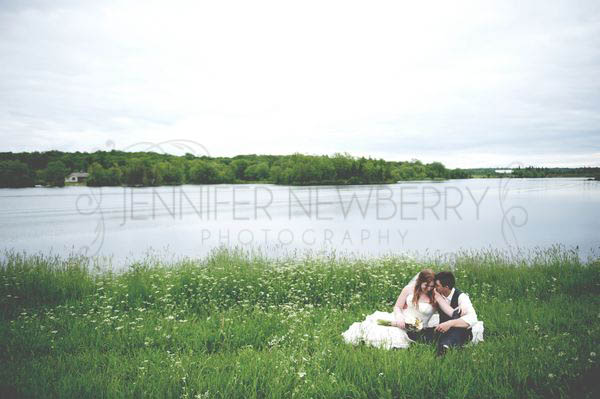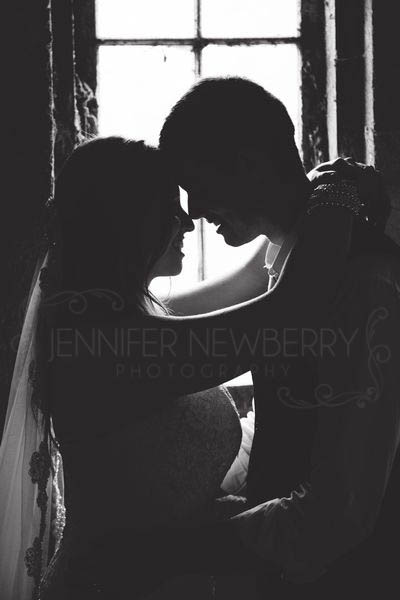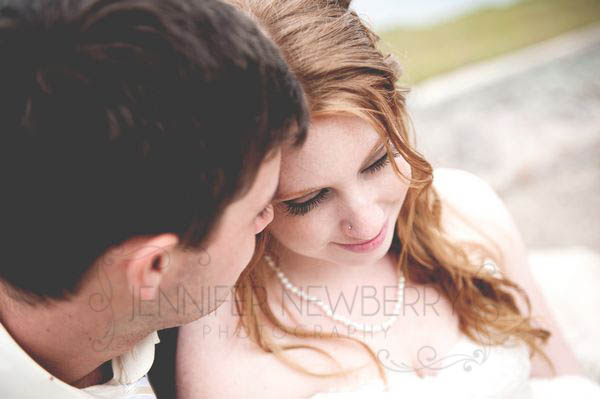 CONGRATS Kate and Holt!!!! You guys are MARRIED!!! And since today is also Kate's birthday – Happy Birthday Kate! 😉
---
Are you getting married? Looking for a Parry Sound wedding photographer? Get in touch to have me, Jennifer Newberry Photography, capture your wedding whether it's in Parry Sound, Newmarket, Toronto, Barrie, Orangeville, Waterloo, Hamilton, London or beyond! I'd love to chat about your wedding plans!