Newmarket Wedding Photographer | Waterstone Estate & Farms
Lindsay & Mark
Being Lindsay and Mark's Newmarket wedding photographer was an absolute joy – working with a wonderful couple, at a gorgeous venue, on a sunny day, what more could a wedding photographer ask for? A cool theme, that's what! Lindsay and Mark had a travel-themed wedding, and Lindsay turned out to be quite crafty by adding all sorts of DIY ("do it yourself") touches, like origami made out of maps, hot-air-balloon shaped lanterns, a very awesome seating chart, and she even made Mark's cufflinks!
Lindsay and Mark met at work. After working in the same building for some time, their paths crossed while practicing yoga at the company gym and then they started carpooling to work with a mutual friend (who did a reading during the ceremony, and is married to the Best Man!).
After countless hours of flirting on the company's internal instant messenger, Mark finally got up the courage to take Lindsay out on a date. They had dinner at Fred's Not Here and went to the Toronto Symphony Orchestra to see Beethoven's 9th. After 2 years of dancing, cooking, doing yoga, and travelling the world together (6 continents!), Mark completely took Lindsay by surprise and popped the question! I'd say it's fairly obvious what her answer was 😉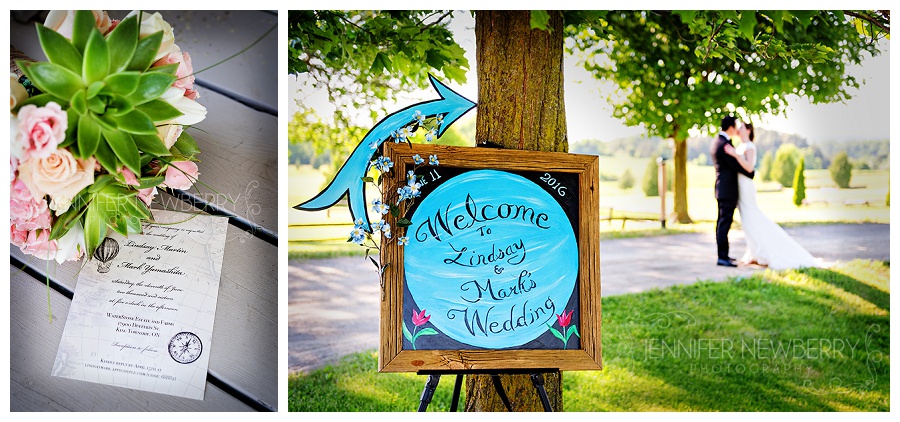 The proposal: Mark invited Lindsay out for a nice, casual dinner at Sassafraz. It was an incredibly hot day, but Lindsay paid no attention to the fact that Mark was in a dress shirt and blazer (because he needed a pocket for the ring). After dinner Mark suggested going to a gelato restaurant down on Queen St. E. (which doesn't actually exist). They got out of the cab at Kew Gardens and Mark suggested a walk through the park. As they approached the gazebo, a musician starting playing (the same musician who played during cocktail hour at the wedding!). Mark and Lindsay danced a few times, and still Lindsay had no idea that Mark was about to propose. At the end of the second song, Mark dropped to one knee and proposed.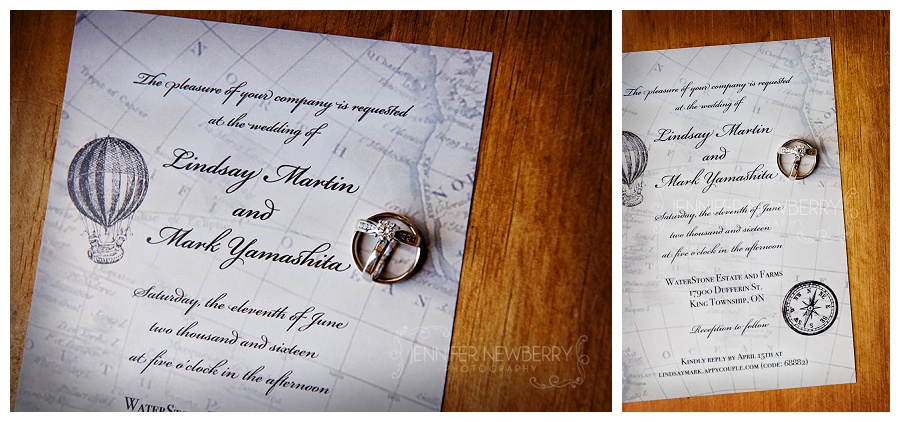 The wedding ceremony was held in the gazebo at Waterstone Estate & Farms. I love these styles of open gazebos, because you have the roof for shade, but there's still enough light coming in for great photos. In line with the travel theme, the front row of seats had these unique "air mail" reserved signs!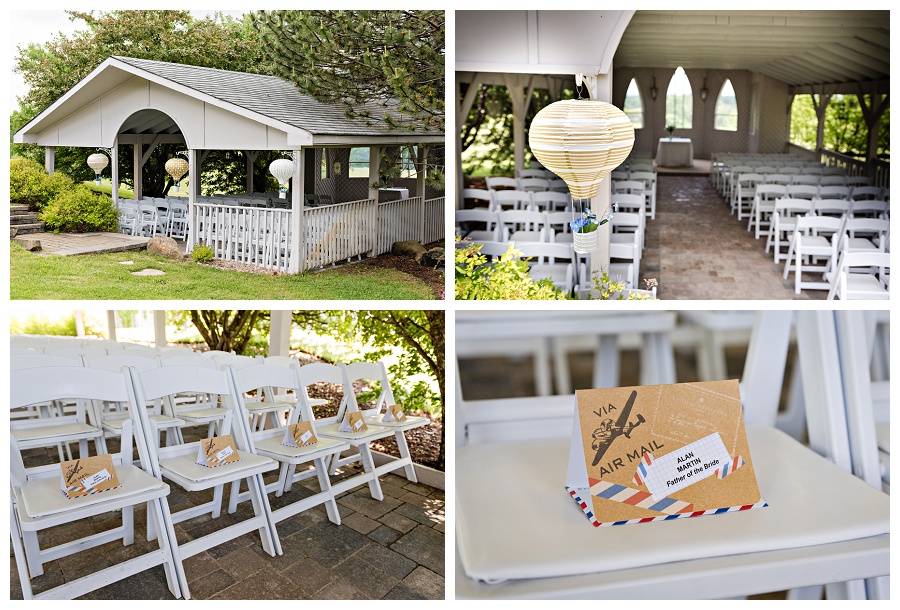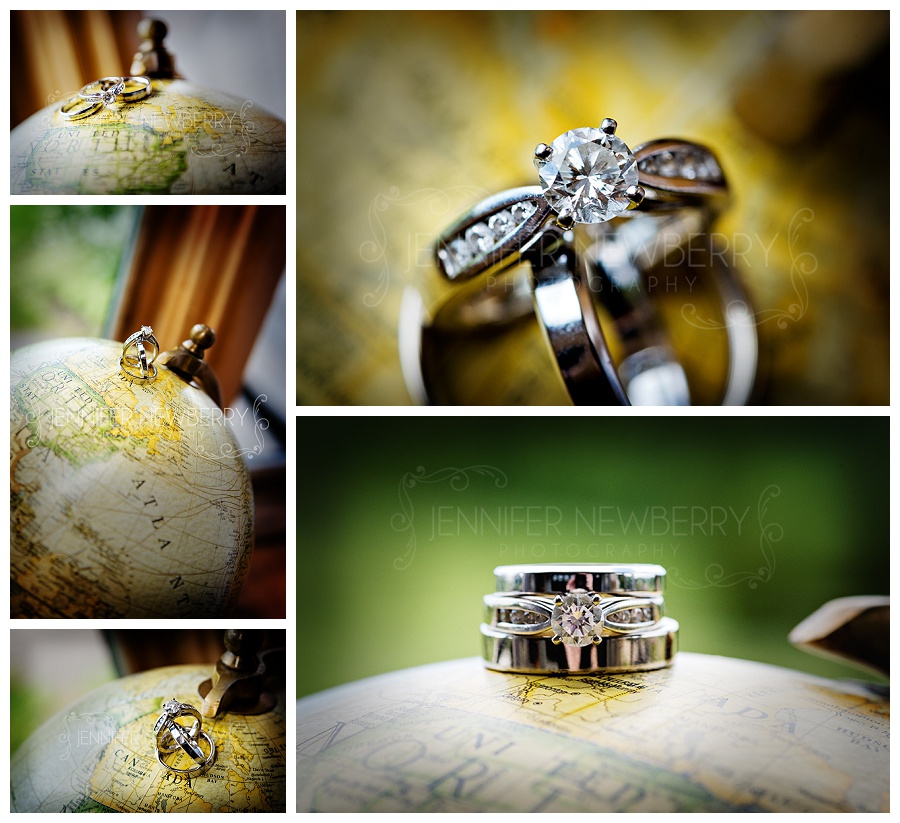 Lindsay looked absolutely perfect in her vintage-style wedding dress. I didn't realize it until I put the music together with the photos for the slideshow (at the bottom of this blog post), but Lindsay and Mark really have this very elegant, classic look. If I ever plan a stylized shoot with an elegant 1920s couple, Lindsay and Mark are definitely my first choice! (That and they're both fantastic dancers!)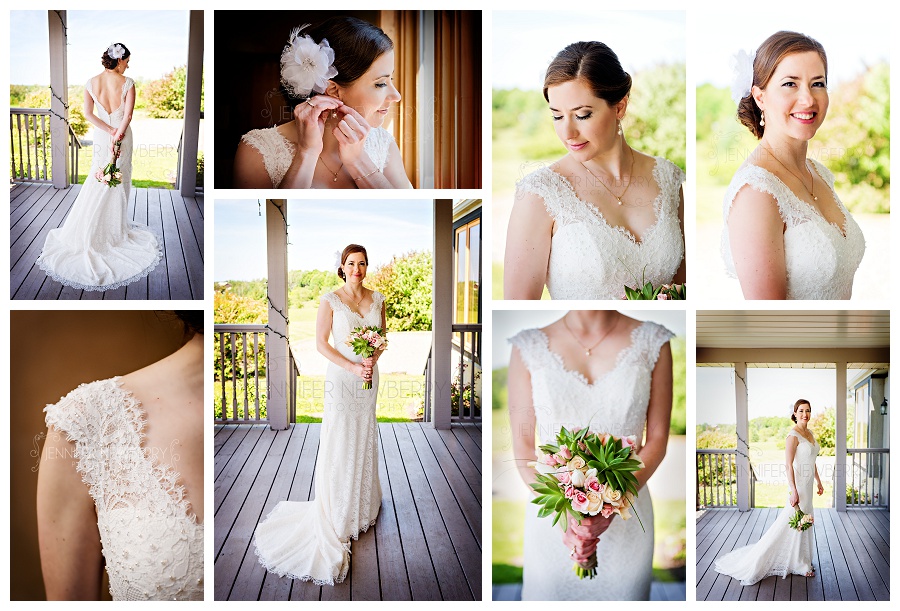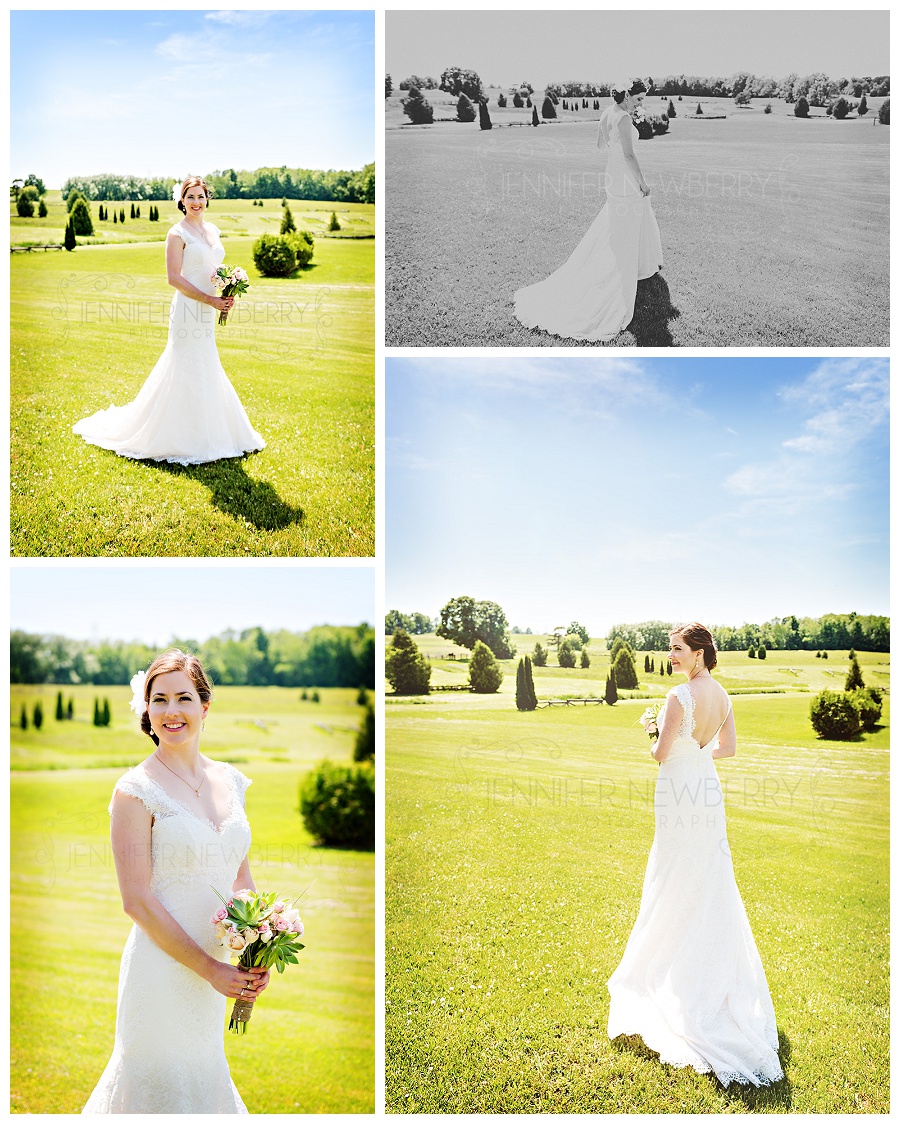 Lindsay's bridesmaids are such a fun group of girls! Not to mention that the day after the wedding, I realized that one of them is practically a local radio celebrity! (Yes you are Jocelyn!)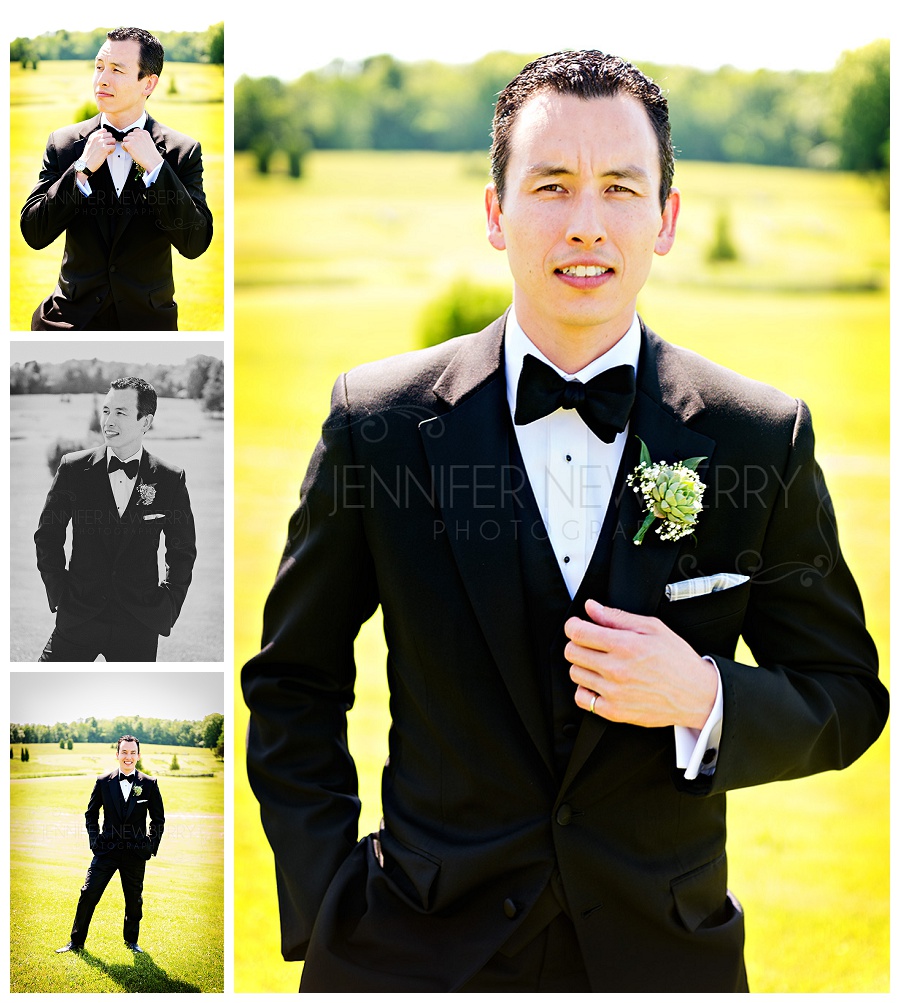 Mark looked great in his tux, as you can see! He actually seemed very comfortable in it, oddly enough. As I mentioned earlier, Lindsay actually made his cufflinks! At first I thought they were little globes, because that would go well with the travel-theme, but they are actually made from tiny gears from a clock or a watch. They looked great!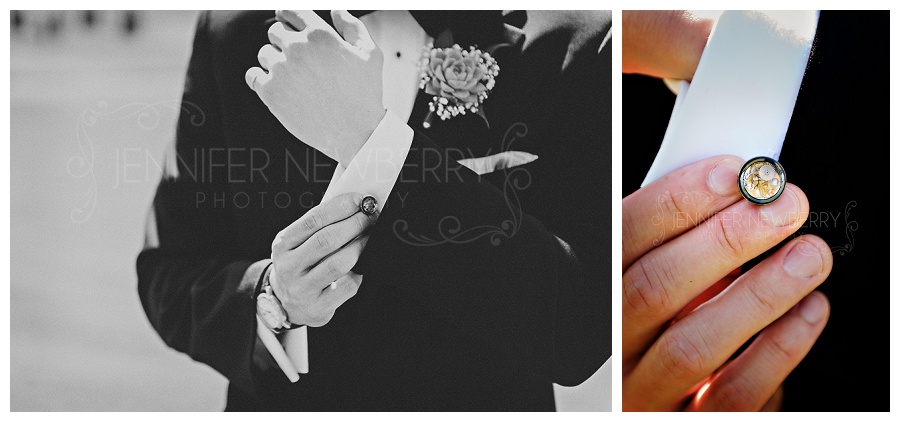 Mark's groomsmen (and groomsmaid!) were a great bunch of people also! And I must say, Heather's dress was PERFECT! She totally matched the guys, yet was different and stylish in her own way.


The ceremony was wonderful. Kate (the best man's wife, and Lindsay and Mark's mutual friend who they carpooled with to work originally) did a reading, as well as Mark's uncle (another local radio celebrity! I actually recognized his voice, and was just a tiny bit starstruck when I realized who he was. ha), who was stepping in for Mark's grandfather.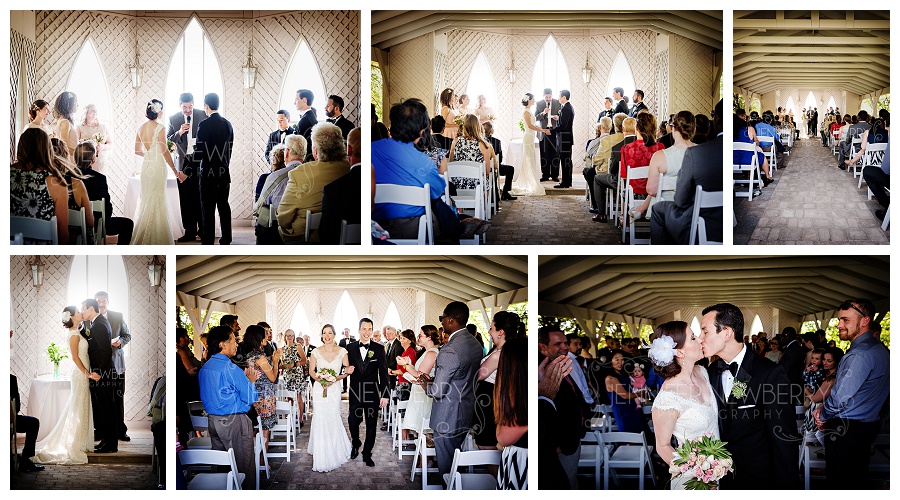 The entire wedding party, with the newlyweds!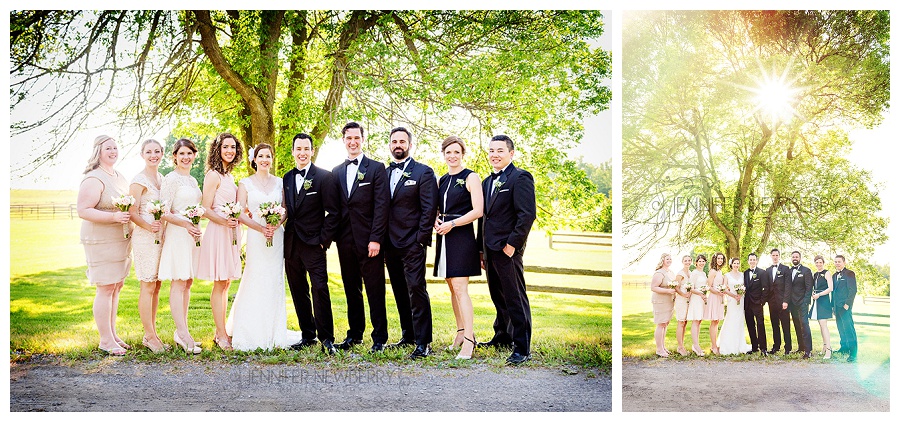 I tried something new with this wedding, and it worked out really well! We were a bit tight on time between the ceremony and reception, so what I did to make sure I got all the shots I wanted was this: I wrote out a posing workflow. Yep, I actually wrote out a list of the poses I wanted to do, and put them in order for time efficiency. We got all the shots done so fast, we had a good 20 minutes to do some extra shots and more creative stuff! It was great, I'm so happy it worked out so well!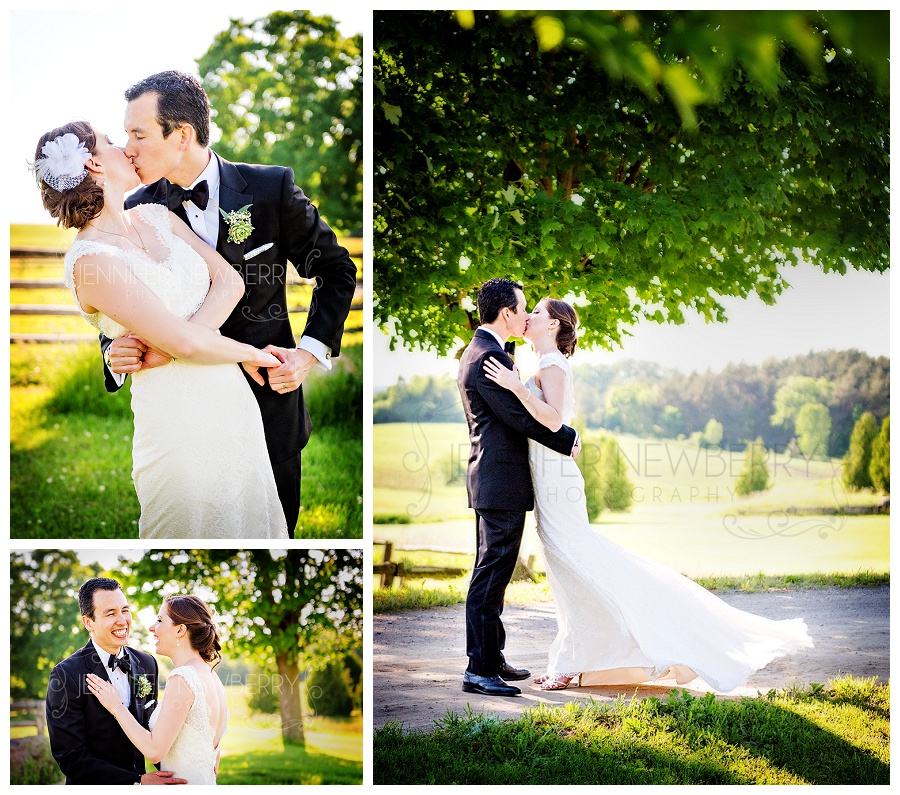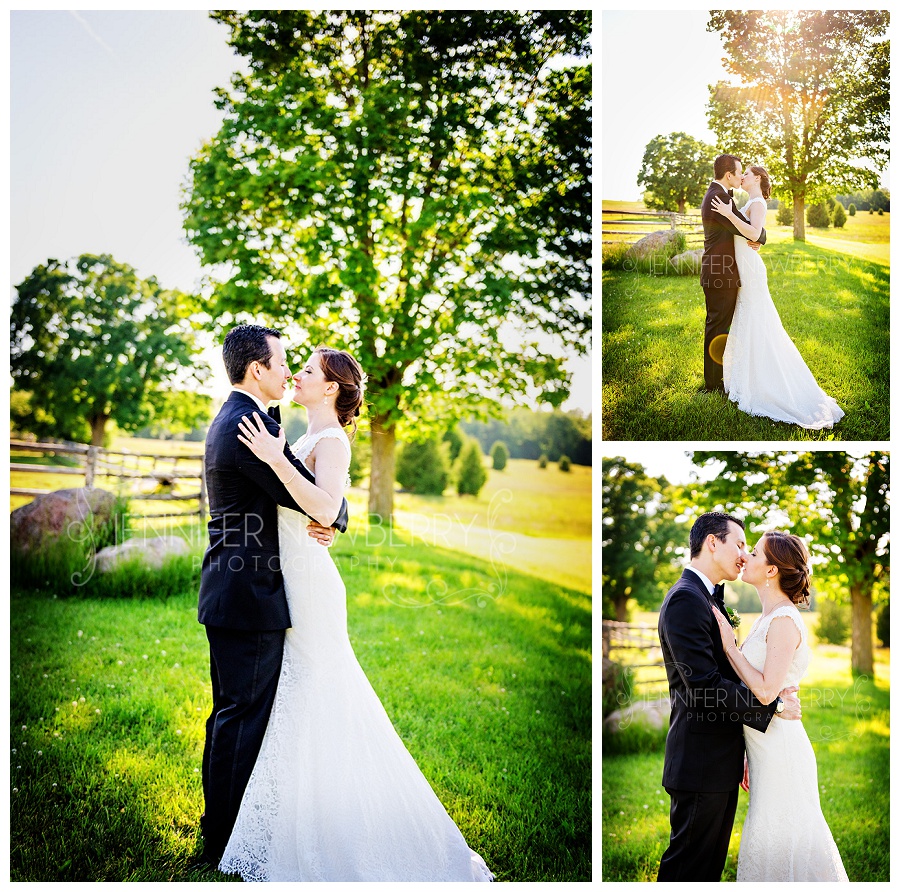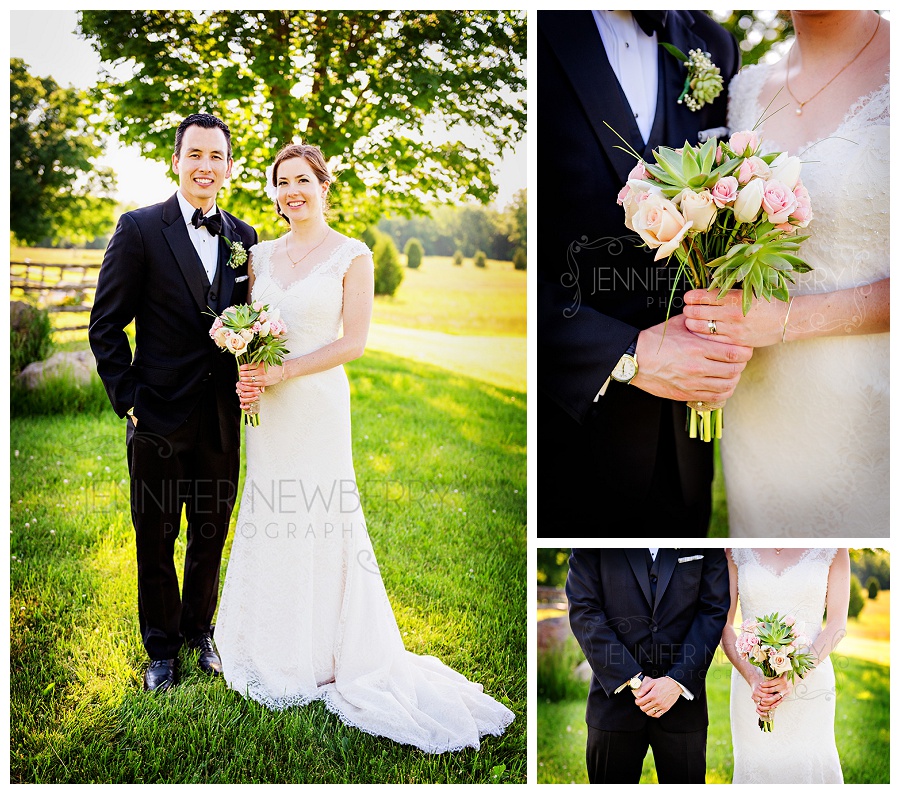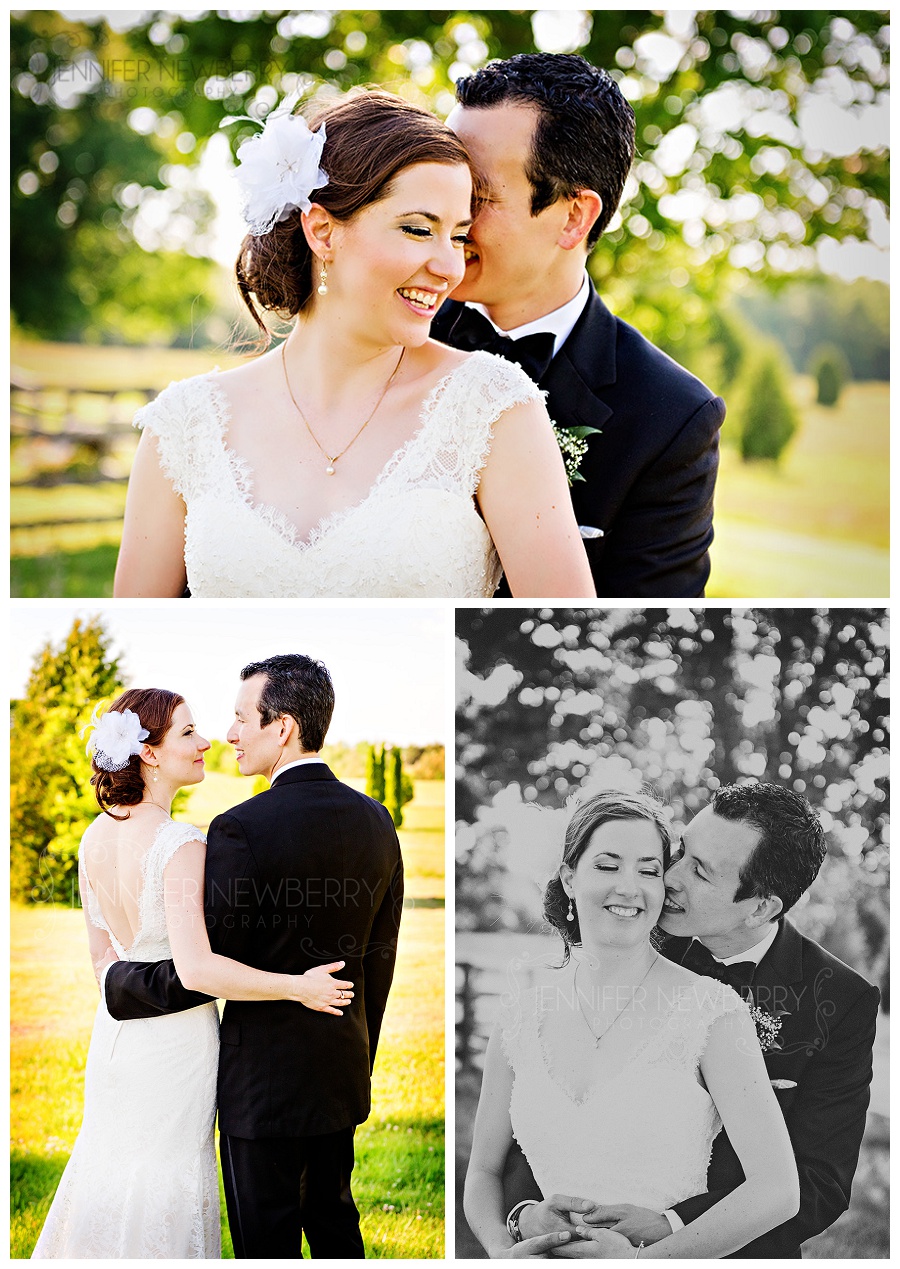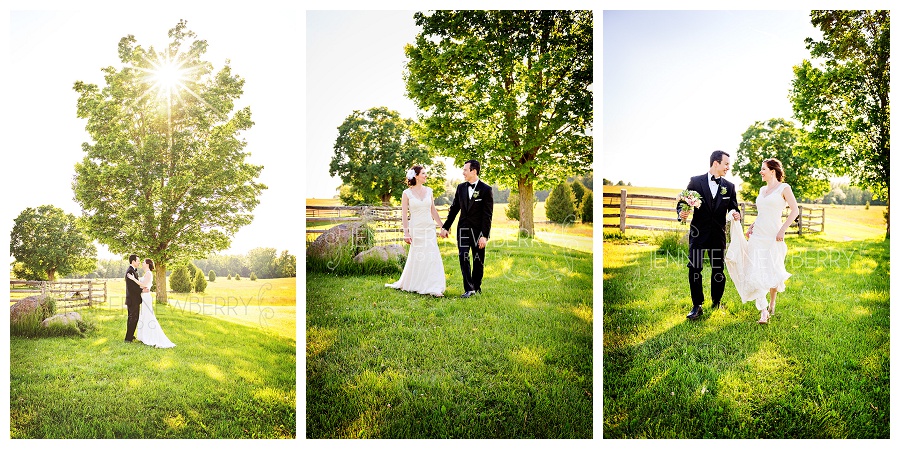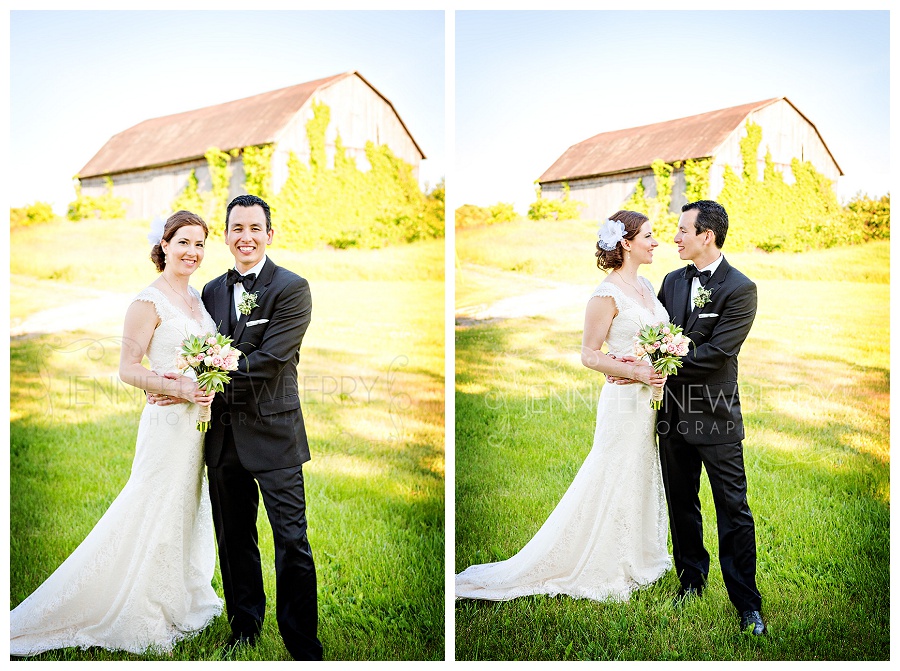 There were a lot of travel-themed decorations at the reception, naturally. The name cards were actually maps, folded origami-style into hearts! There were also maps origami-folded into flowers placed in various places. A banner made of maps cut into triangle 'flags' was hung above the fireplace. Each of the tables was named after a place that Lindsay and Mark have travelled to. There were globe centerpieces at every table. There were even photo books on display from Lindsay and Mark's various trips. The lighted M & L sign kind of gave a "your name up in lights" feel to it all as well. It was great! And to top it all off, Lindsay made the seating chart herself, a map of the world with the various places they've visited, and guests placed at each city. "Where in the world are you sitting?" was the perfect seating chart title!
To win the centrepiece (the globe), guests at each table had to find countries on the globe. Sounds easy enough, right? Except they were countries like Croatia, Algeria, etc… It was more challenging than you'd think!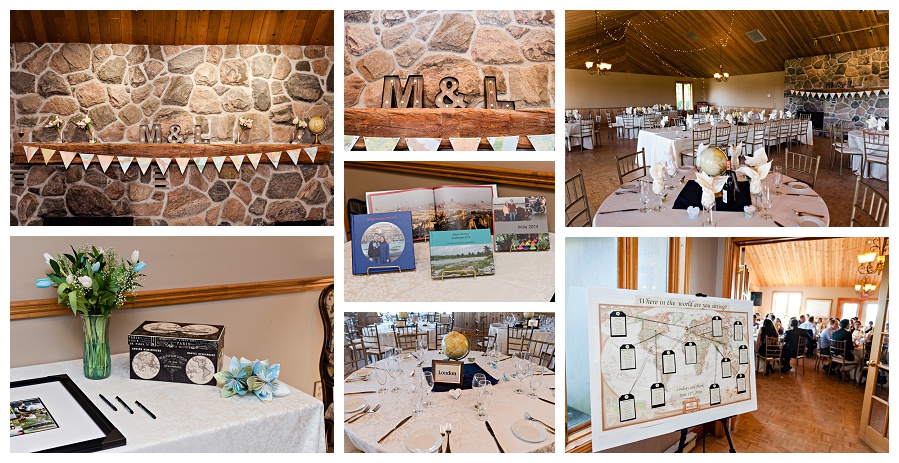 These two, in the photos below, are Mark's grandparents. They have been married for 59 years! Since they were married the longest, they won Lindsay's bouquet – and they are just the cutest couple too.


Lindsay and Mark had been taking swing dancing lessons, and they performed an awesome choreographed swing dance as their first dance! It was definitely the best First Dance I've witnessed to-date! I found out later that Lindsay is quite the dancer, and Mark isn't too bad himself. I can say for sure that in all the years I've been photographing weddings, this was the first time I wish I'd brought my video camera so I could do a cool fusion video or something!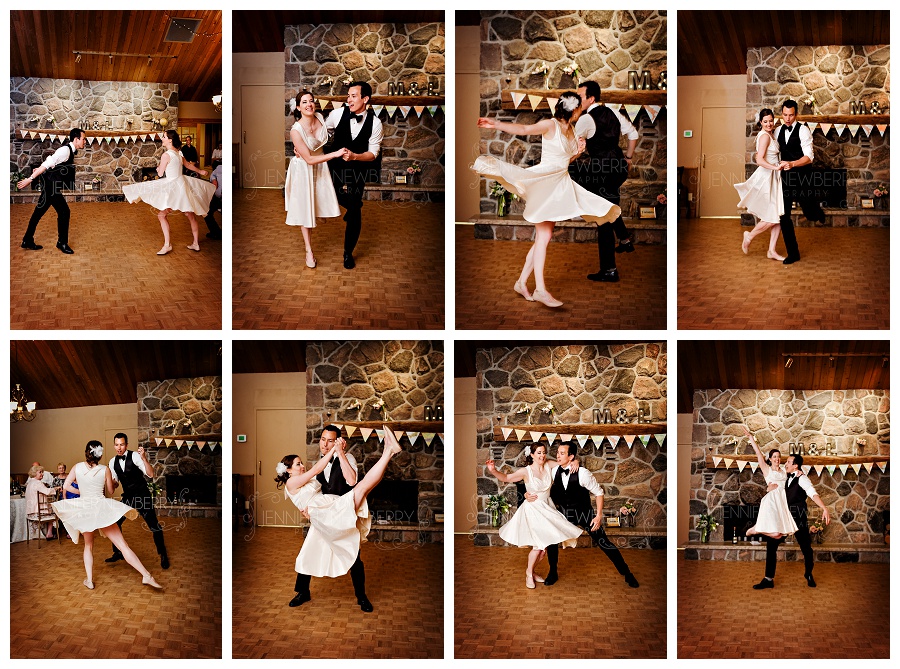 Lindsay and her father also did a choreographed dance. Lindsay's mother told me that they (Lindsay's parents) have been taking Latin and Ballroom dancing classes for years, so apparently they are a family of dancers! Definitely the best Father-Daughter dance I've seen to-date as well. Though, I guess that's expected from people who have been dancing for years and years!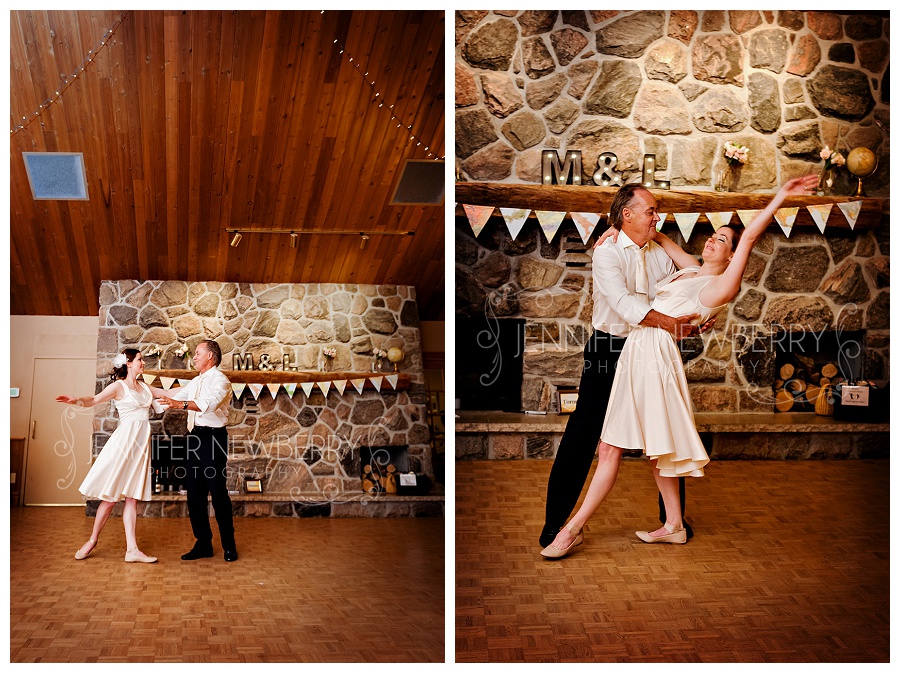 There was a fantastic sunset, just as the party was getting started. And Lindsay and Mark were kind enough to let me borrow them and try doing a "sparkler photo without using any sparklers" – I think it came out pretty well!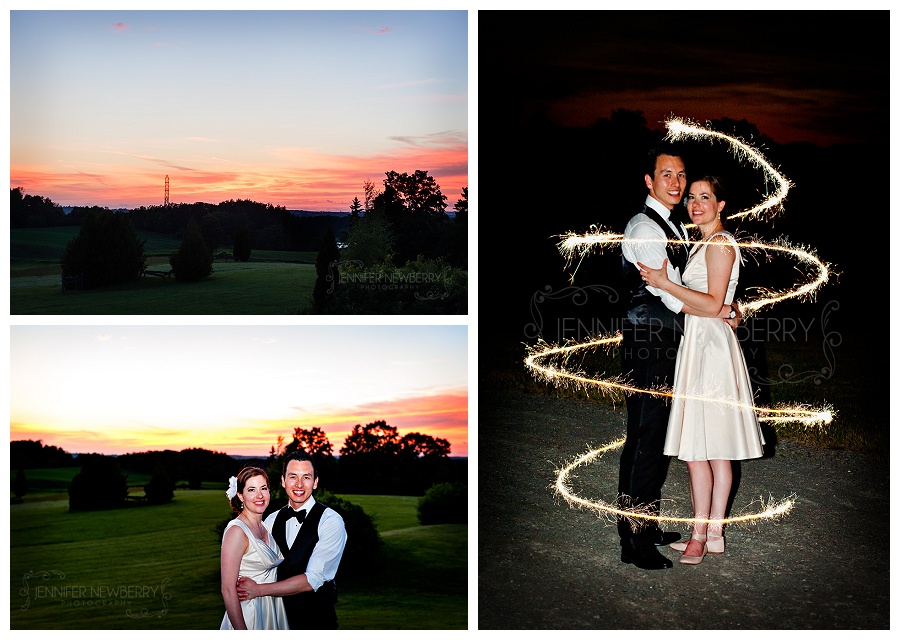 Congrats Lindsay and Mark! You two are so perfect together, and I loved being a part of your special day!

To see more of Lindsay and Mark's Newmarket wedding photos, watch the slideshow below! (If you can't see the slideshow below, click here.)


Here are the other wedding vendors for Lindsay and Mark's WaterStone Estate & Farms wedding, that all came together to create such a wonderful day!
Venue: WaterStone Estate & Farms
Florist: Mid-Valley Gardens
Cupcake Artist: Baker's Crush
Guitarist: Victor Martin (no relation to the bride)
DJ: Music of Our Times
Make-up Artist: Chelsea Derry
Hair artist: Vanguard Hair Parlour and Spa
Favours: Murchie's Tea & Coffee
Invitations: Carly Davenport
Wedding dress boutique: Becker's Bridal & Formal
Bride's wedding ring: Stones and Gold
Groom's wedding ring: James Allen
Groom's tux: Mark owns it.
Officiant: Andy Comar from the Aurora United Church
MC: Dale Smith
Seating chart & groom's cufflinks: DIY by Lindsay
Waterstone Estates Newmarket wedding photographer: Jennifer Newberry Photography
---
Are you getting married? Looking for a Newmarket wedding photographer? Get in touch to have me, Jennifer Newberry Photography, capture your wedding, whether it's in Newmarket, Aurora, Richmond Hill, Toronto, Barrie, Waterloo, Hamilton, London, Muskoka, or beyond! I'd love to chat about your wedding plans!