Newmarket Wedding Photographer | Newmarket Cemetery Wedding
Krista & Chris
I thought Halloween would be the perfect day to post this particular wedding 😉 I can honestly say I never thought I would get to photograph a cemetery wedding – but just under 2 weeks before this glorious day (and it WAS glorious! The weather was perfect and the colours of the leaves were beautiful!), Krista's friend Michelle contacted me through Facebook, and I happened to be available on their date, and the Great Cemetery Wedding of 2016 happened, and I was there to document it!
Krista and Chris had "the big wedding" last year, but due to circumstances it wasn't legal. I'm actually sad I missed it, it sounds like it was really cool (and also unique!). Krista's bouquet was a brooch bouquet with peacock feathers, buttons, etc, and she wore a big, colourful leather (and HEAVY) wedding dress.
Anyway! Chris and Krista wanted to do something special when they signed the papers legally, so they had a little ceremony (yes in the Newmarket cemetery!). They got (legally) married in front of Krista's grandmother's grave. It was very symbolic and Krista even brought an extra red rose to lay on her grandmother's headstone. It's not often that two people marry each other twice!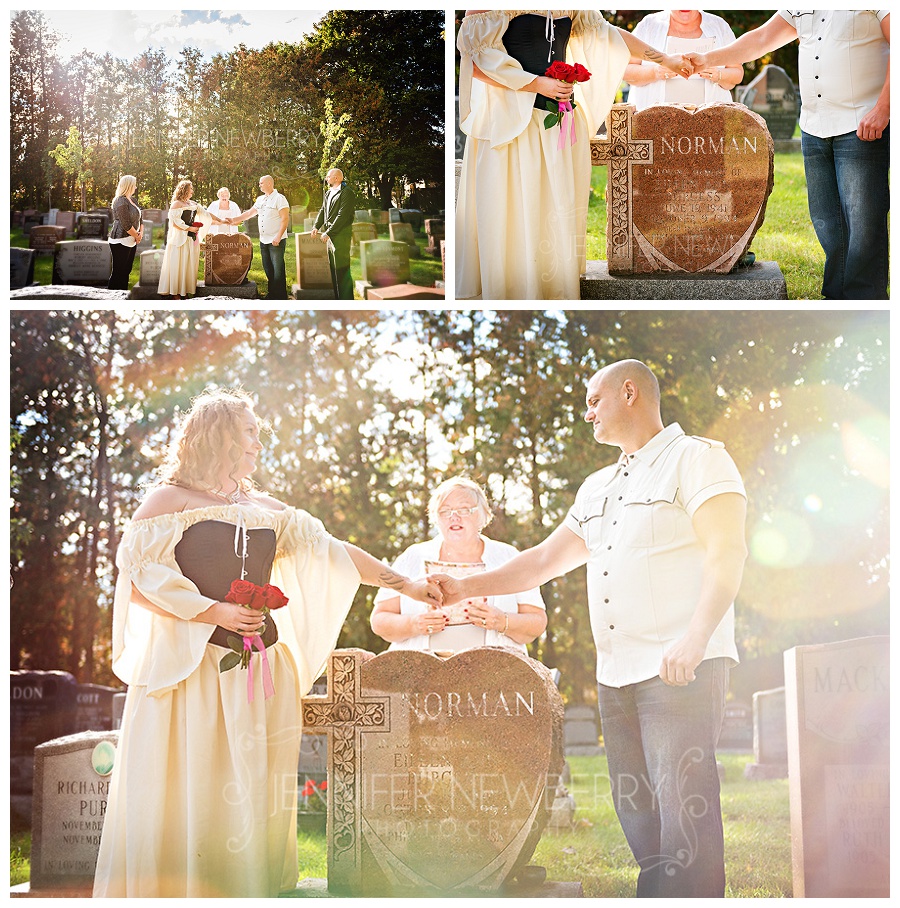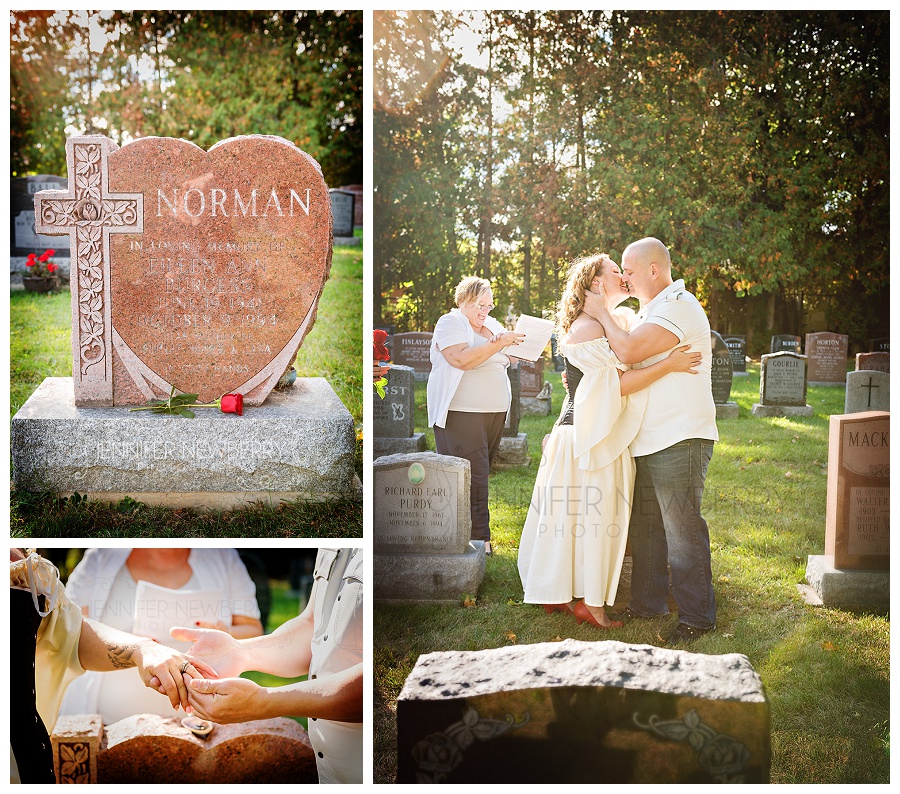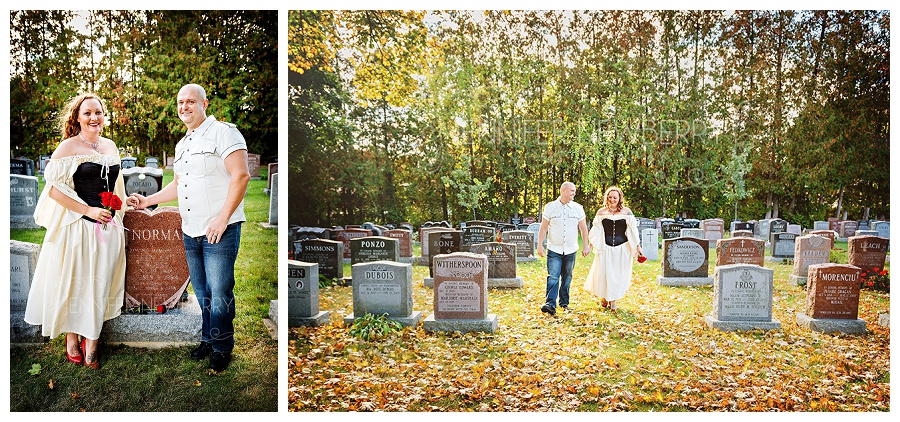 The Newmarket Cemetery is actually a really beautiful (and peaceful!) place! Beautiful trees, golden leaves on the ground. Not bad from a photographer's point of view!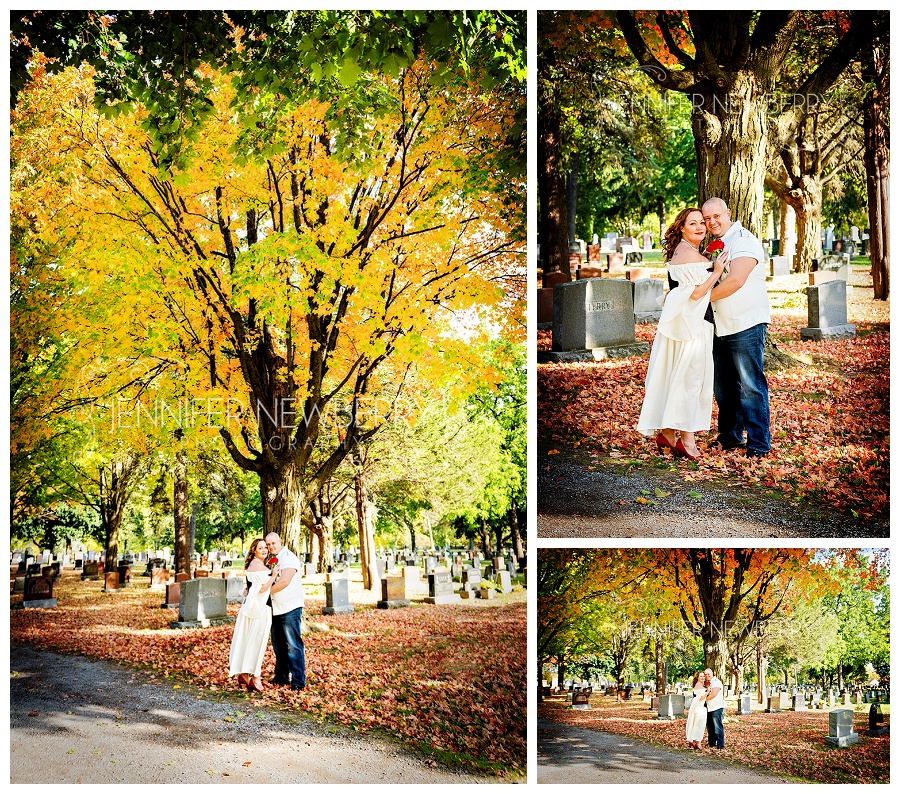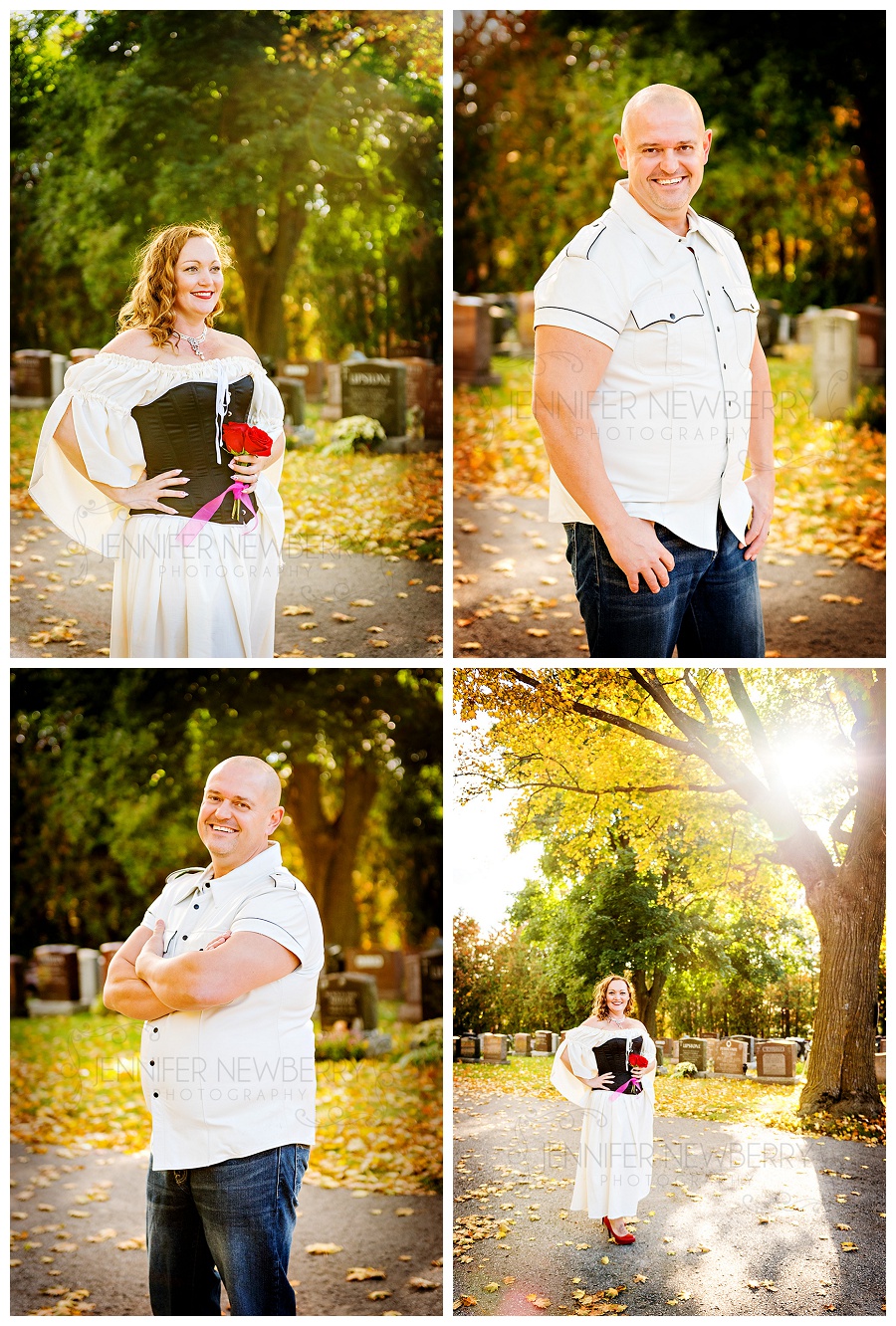 Krista and Chris were total naturals in front of the camera too, I barely posed them at all!

Congrats Krista and Chris!
---
Are you getting married? Looking for a Newmarket wedding photographer? Get in touch to have me, Jennifer Newberry Photography, capture your wedding, whether it's in Newmarket, Richmond Hill, Toronto, Barrie, Waterloo, Hamilton, London, Muskoka, or beyond! I'd love to chat about your wedding plans!