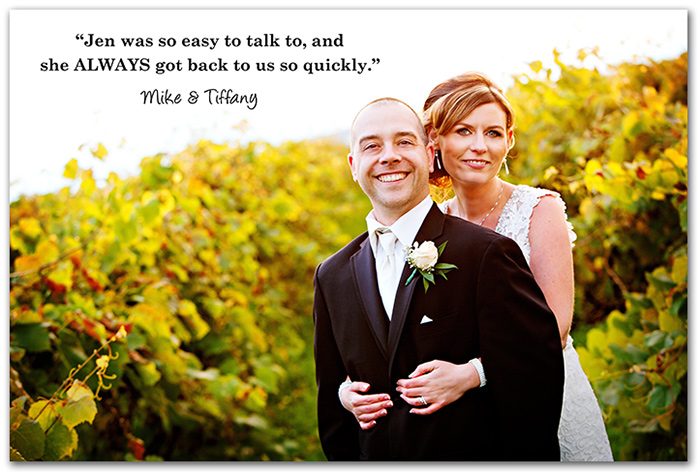 Tiffany and Mike got married at the Holland Marsh Winery in Newmarket. Unfortunately, I couldn't attend personally as I was on maternity leave (and as it turns out, the day of the wedding I was taking care of a 9-day-old baby!). My colleague Chris from Christopher Thomas Photography went in my place to do all the shooting, and afterwards I did all the post-processing.
Tiffany and Mike met over 10 years ago, when they were both working at Home Depot. Tiffany was unavailable at the time, but Mike knew it was love at first sight and he kept on trying. Tiffany and Mike remained friends for a few years, until Tiffany became available and Mike's pursuing finally paid off. They went on their first date, which was actually a group date, to The Filly and the Firkin pub. They still have a picture from that night – which is pretty lucky when you think about it! How many of us have a photo from our first date? People tend not to whip out cameras and take pictures on first dates because… well, just because. ha.
When Mike decided he was going to pop the question, he surprised Tiffany at a friend's cottage. He included a few of their friends in on the surprise. He gave one friend a camera, and had the girls keep Tiffany distracted out by the water. Mike came to where Tiffany was, by the water, and got down on one knee. Tiffany had asked Mike in the past about when he was going to propose, and he always acted like he wasn't interested in getting married at all, so when he got down on one knee and held the ring out, Tiffany thought he was joking and she hit his hand and the ring went FLYING! Luckily she hit the ring AWAY from the water, because it was Mike's grandmother's ring! Tiffany realized that Mike wasn't joking when she saw the ring go flying, and their friend with the camera was snapping pictures the whole time. Tiffany still smiles every time she looks at the pictures from that day.
Here are a few of my favourite images from Tiffany and Mike's wedding at the Holland Marsh Winery.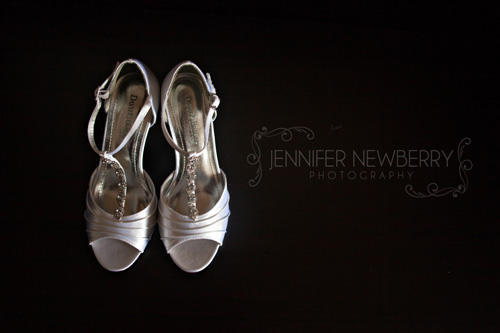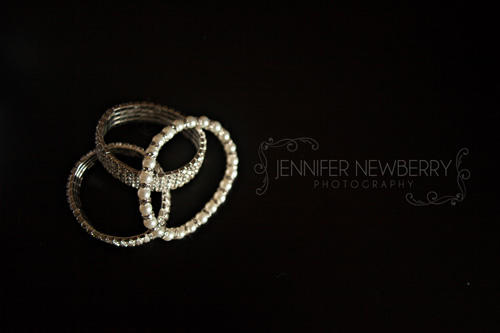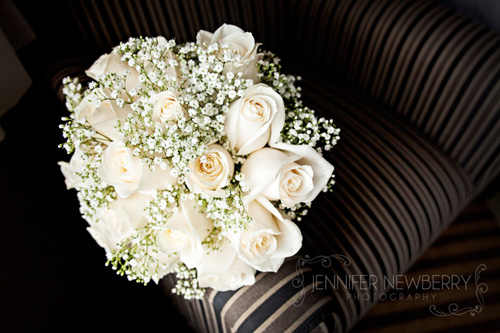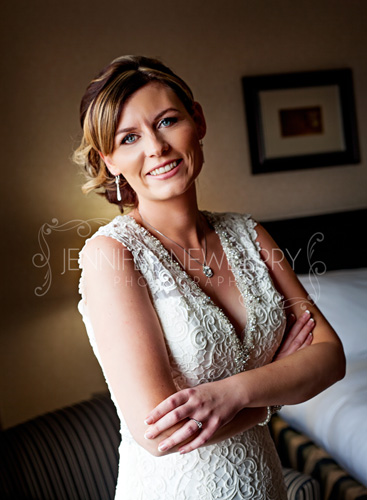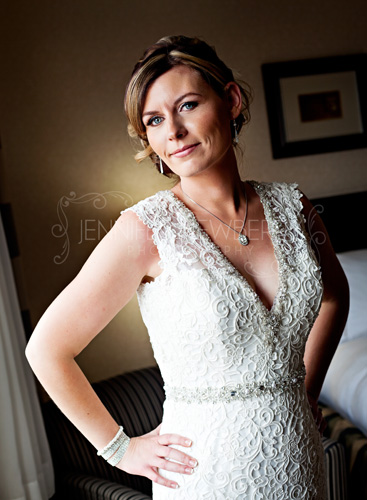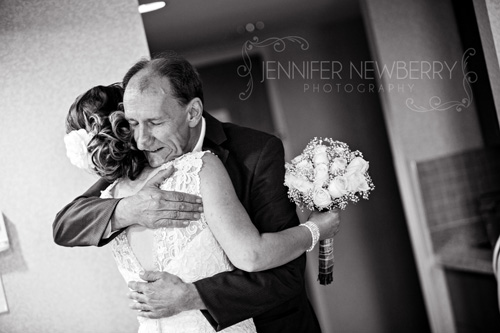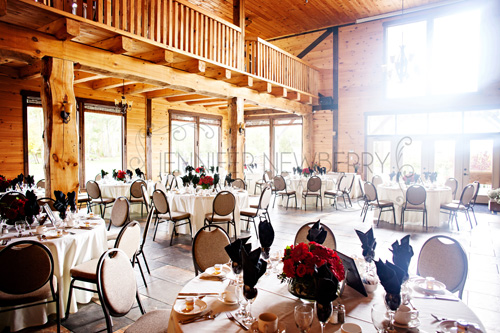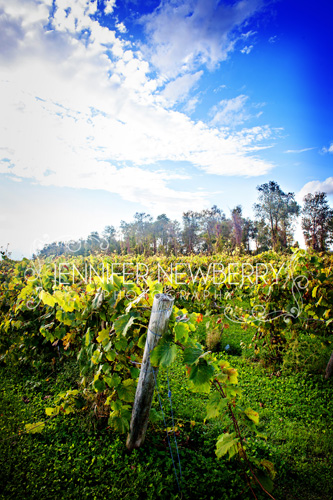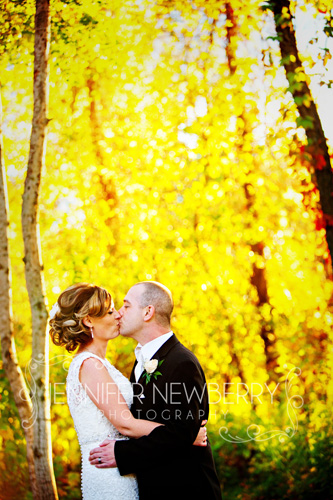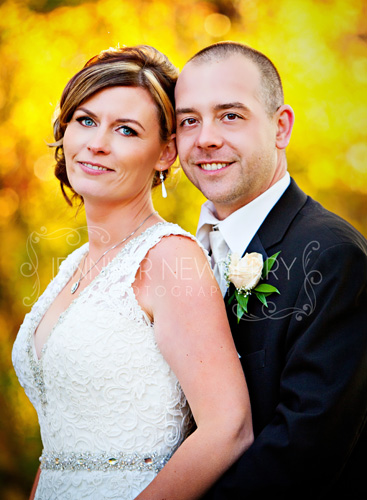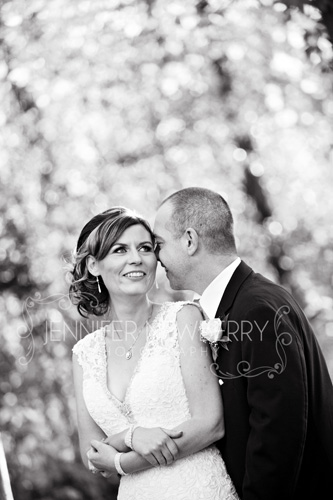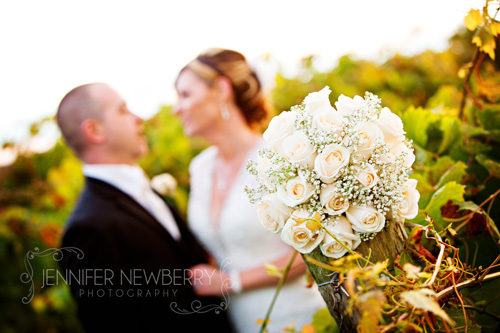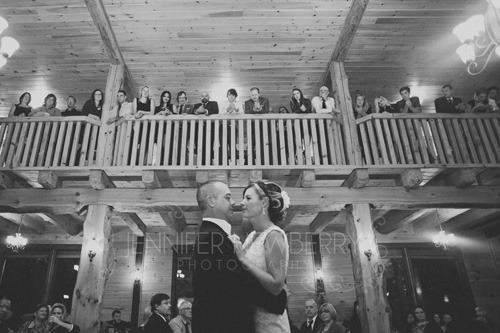 To see more photos from their wedding, watch the slideshow below! 🙂
(If you can't see the video below, click here.)

Other vendors who made Tiffany & Mike's day awesome:
Ceremony & Reception: Holland Marsh Winery
Caterer: O'Malley's Catering
Florist: Agnes
Cake Artist: Artsy Baker
DJ: Almost Famouz
Invitations: Bride & Bridesmaids made them
Tiffany's wedding gown: Angelina Faccenda gown at Amanda-Lina's Sposa Boutique
Bridesmaids dresses: Angelina Faccenda dresses at Amanda-Lina's Sposa Boutique
Men's Tuxes: Tuxedo Royale
School Bus Shuttle: Sinton Landmark
Minister: Tracy Cox
Video: Say Yes to the Dress Canada

---
Are you getting married? Looking for a Newmarket wedding photographer? Get in touch to have me, Jennifer Newberry Photography, capture your wedding, whether it's in Newmarket, Toronto, Barrie, Waterloo, Hamilton, London, Muskoka, or beyond! I'd love to chat about your wedding plans!
---
Newmarket Wedding Photography by Newmarket Wedding Photographer, Jennifer Newberry
Jennifer Newberry Photography is anything but your average Newmarket wedding photographer. Each wedding is treated with care and creativity not found with other Newmarket wedding photography studios. Your wedding day is carefully crafted to offer one of a kind unique photography in the Newmarket, York Region and Toronto areas.
This is Newmarket wedding photography at its best. Jennifer Newberry Photography is an award winning photographer based in the Newmarket area. Offering wedding coverage in Newmarket, Aurora, Richmond Hill, Markham, Vaughan, Toronto and all of Southern Ontario, this wedding photography studio is one of the top studios in the area and is located right here in Newmarket.
Creative. Stylish. Award-winning. These are the words typically used to describe this Newmarket wedding photographer. With clients based all over the world, Newmarket is home to this Newmarket wedding photographer.
I take pride in offering our clients the type of Newmarket wedding photography they are looking for. It's one thing to take pictures, it's another to create art for my clients.
Our Newmarket clients are typically looking for artwork for their home vs. snapshots, and that is what draws them into our Newmarket wedding photography studio.
Serving Newmarket, Aurora, Richmond Hill, Markham, Vaughan, Toronto and Beyond
Jennifer Newberry Photography offers Newmarket wedding photography coverage in the GTA, including but not limited to, Newmarket ON, Toronto ON, Barrie ON, Waterloo ON, London ON, Hamilton ON, Muskoka ON, and the surrounding areas.
Not looking for a Newmarket wedding photographer? Please be sure to consider me for your family photography needs in the Newmarket area.