Newmarket Waterstone Wedding Photos
Newmarket Wedding Photographer | Waterstone Estate & Farms
Sarah & Gavin
Today I get to share with you more photos from Sarah and Gavin's Newmarket Waterstone wedding!
How They Met
Sarah and Gavin met through a mutual friend. They went on their first date to the movies, and 4 years later, they were engaged!

The Proposal
Sarah and Gavin have a unique proposal story, one I haven't heard before! When Sarah met Gavin's grandma for the first time, Gavin's grandma feel in love with her. She pulled Sarah aside and told her to put a ring on her own finger while Gavin was asleep, then when he woke up in the morning, she should just act as if Gavin had popped the question the night before. haha, sneaky grandma! Sarah didn't do that, but a few years later, after Sarah fell asleep, Gavin put her Gran's engagement ring on her finger! When Sarah woke up the next morning, she noticed the ring on her finger! She woke Gavin up and she asked him about it, and Gavin came over to her and dropped to one knee and asked her to marry him!

The Wedding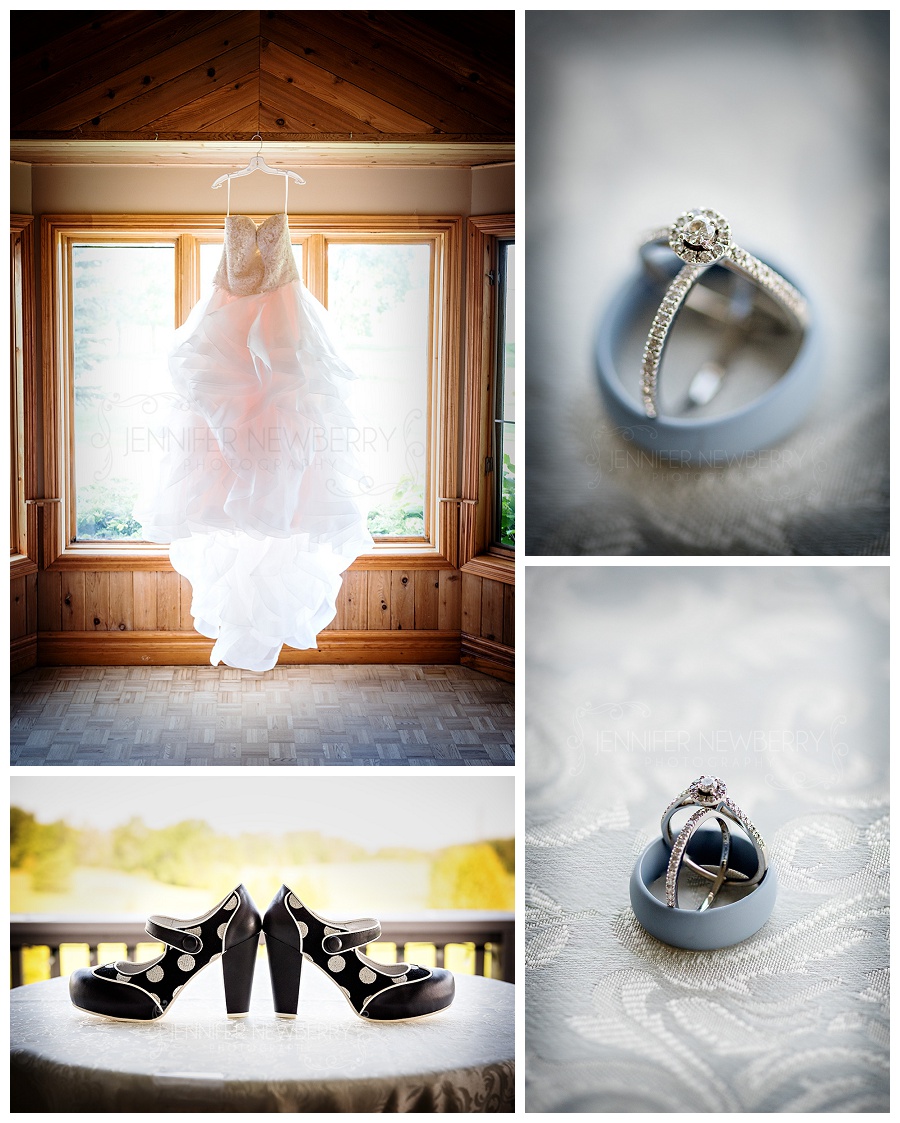 You may ask be wondering "Is Gavin's wedding ring BLUE?!" Yes. Yes it is – and I wondered the same thing when they gave me the rings to photograph and Gavin's ring was blue, and made of rubber. But there is a good reason for it! Gavin is a mechanic for the military, and he wouldn't have been allowed to wear a real ring while working, so they found this alternative! It still symbolizes the same thing plus, fun fact, it's so much easier to pose rings when the groom's ring is made of rubber! The rings don't slip around as much.

In the 8 years that I've been shooting weddings, I've only had one incident of photographing the same wedding dress. There must be a billion different styles of wedding dresses out there, so coming across one you've photographed before is pretty rare. Well it just so happens, that Sarah chose the same dress AND the same venue as my 2015 bride, Jenny! Sarah's dress had pink undertones (Jenny's was gold) and a few minor differences (Sarah had her dress altered to have a corset in the back rather than a zipper), but I couldn't believe my luck – same dress and same venue! I knew then and there that Sarah and Gavin's wedding was going to be awesome, because that's such an incredibly rare thing to have happen! It had to be a sign of good luck (at least, I thought so!)
The Bride & Groom
Sarah and Gavin did a First Look, as well as all their bride & groom portraits, before the ceremony. This way they could maximize their time with their guests. We had a gorgeous sunny day with blue skies working with us, so it was a great day for outdoor photos, especially at Waterstone Estate & Farms!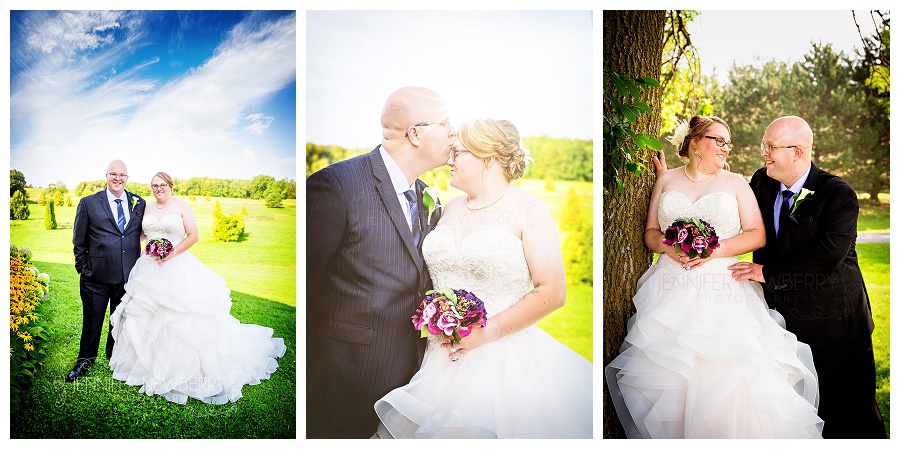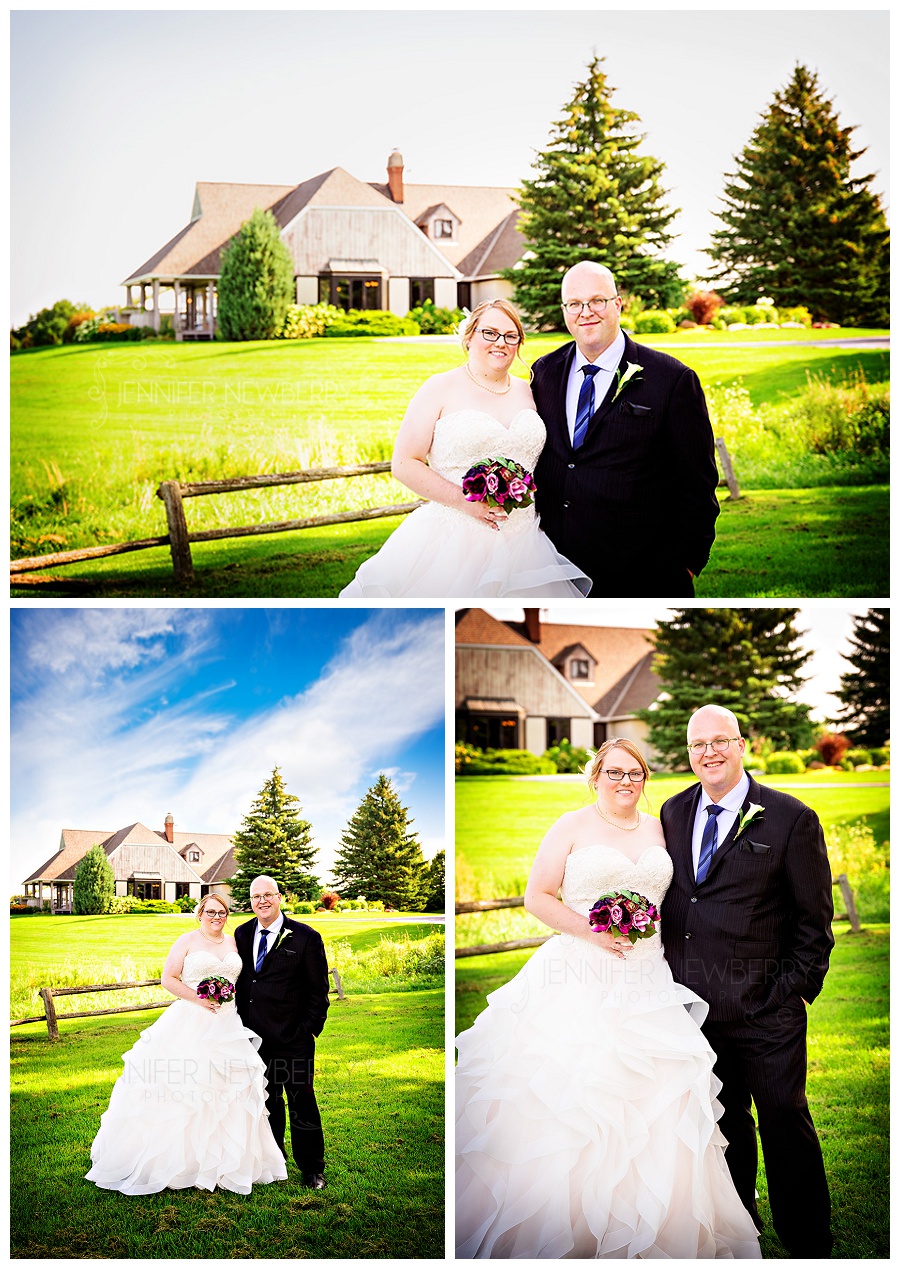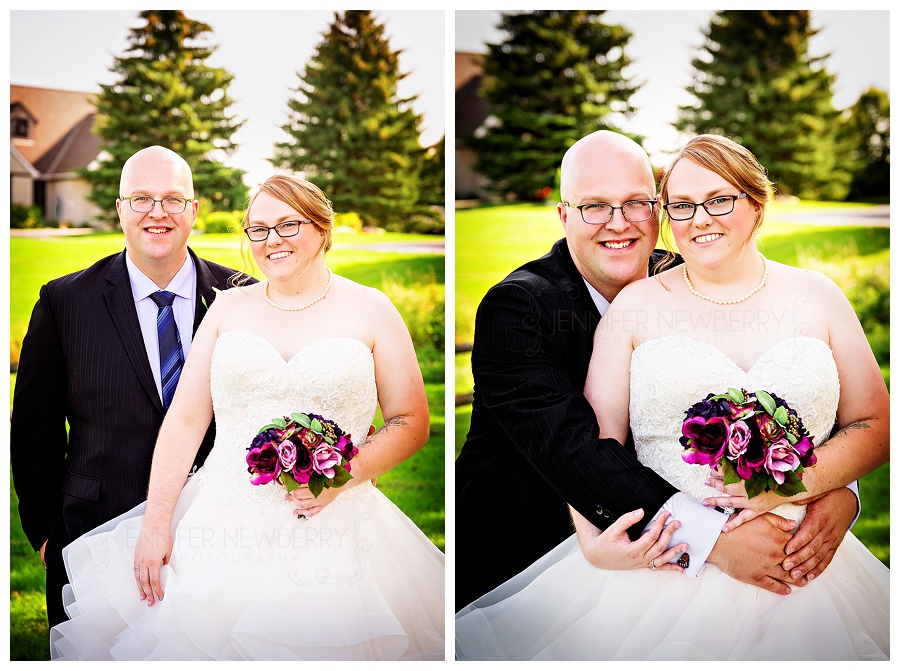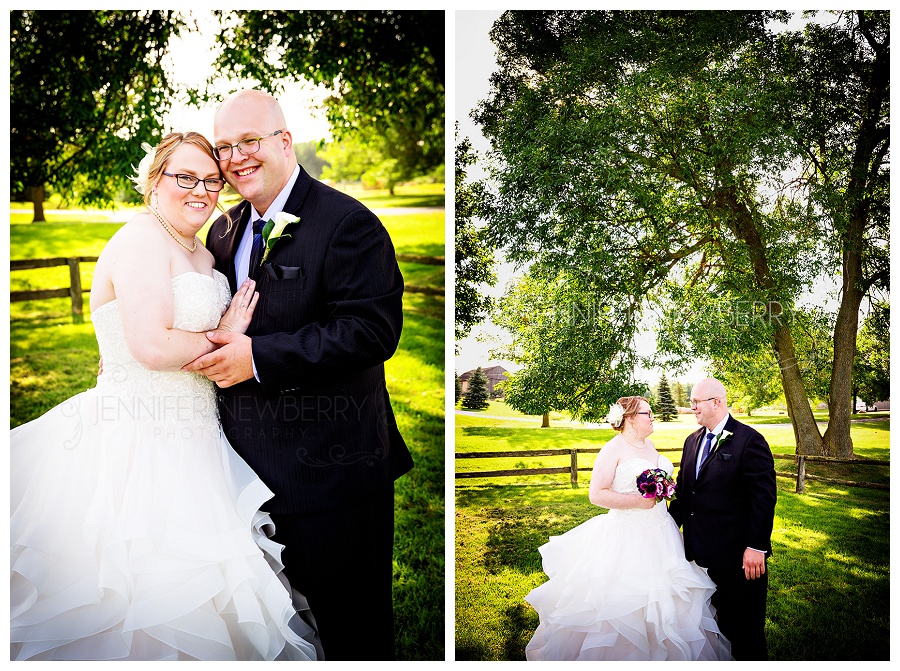 The Ceremony
The ceremony was held in the outdoor gazebo, which is always lovely! Their wedding ceremony was at 10:30am, as they were having a lovely mid-day brunch reception!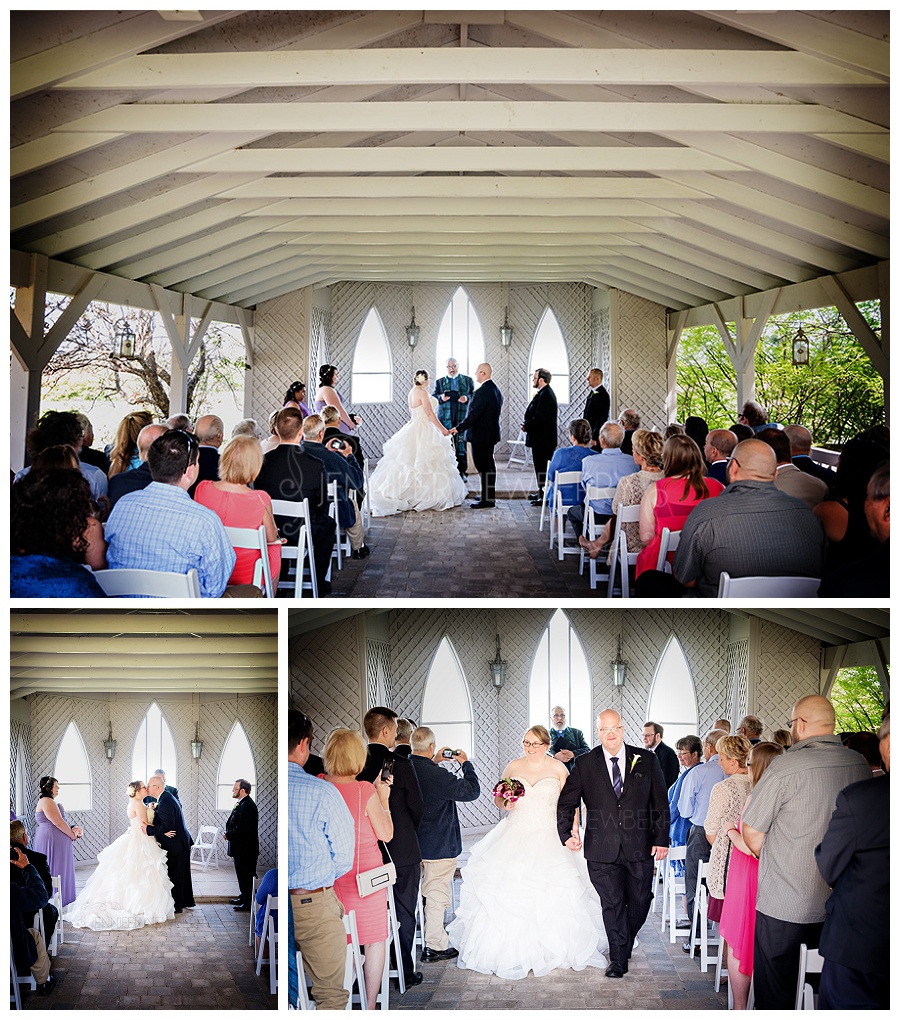 The Reception
The reception was a unique breakfast/brunch buffet and it was soooo good. Seriously, more couples need to do this. Who doesn't love breakfast food?! Plus it was so cozy and quaint somehow!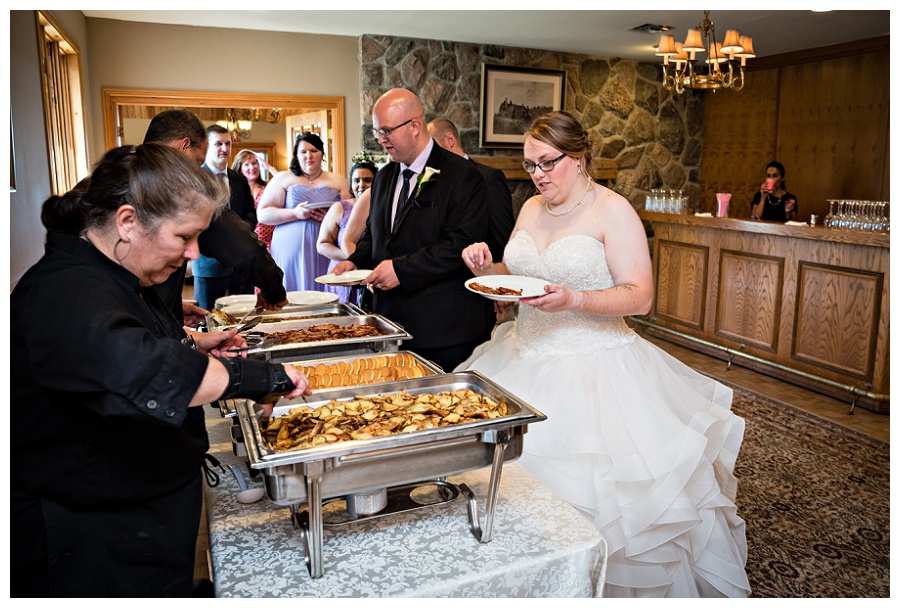 Congrats Sarah & Gavin! You are both so lovely and I'm so glad to have met you (and your wonderful parents!)!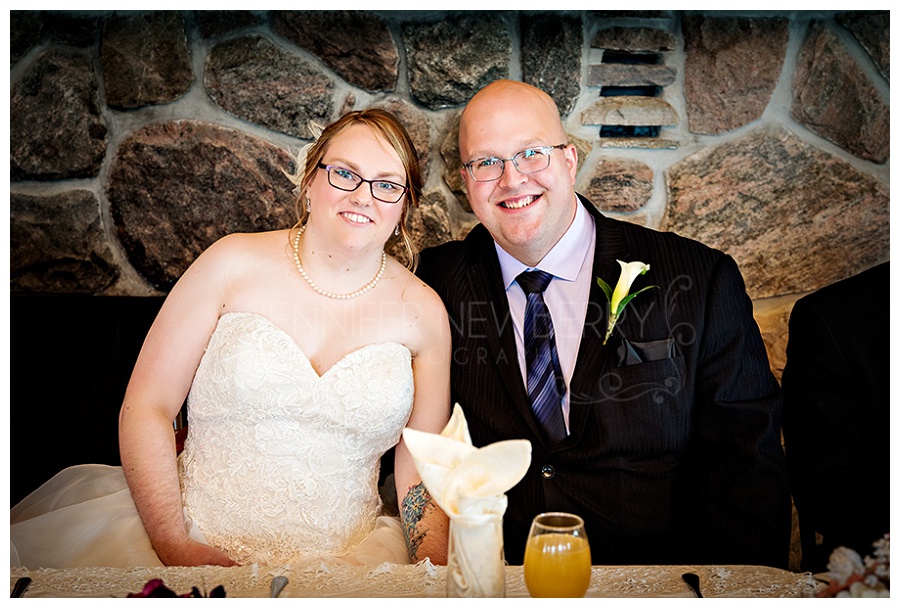 Wedding vendors:
Venue: WaterStone Estate & Farms
Wedding Planners: Julia (Sarah's mom) & Corina Waldie (Maid of Honour)
DJ: DJ Robert Grillet (Sarah's cousin)
Hair: Candiance Deveau
Favours: Donation to ALS Canada
Invitations: Design by Everly
Wedding dress store: Bridal Debut
Bridesmaids' dress stores: Bridal Debut & David's Bridal
Rings: Wainwright Jewellers
Officiant: Rev. Bruce McAnsh
Newmarket Waterstone wedding photographer: Jennifer Newberry Photography
---
Are you getting married? Looking for a Newmarket wedding photographer? Get in touch to have me, Jennifer Newberry Photography, capture your wedding, whether it's in Newmarket, Aurora, Richmond Hill, Toronto, Barrie, Waterloo, Hamilton, London, Muskoka, or beyond! I'd love to chat about your wedding plans!