Newmarket Product Photographer | Clay Flowers
I met a most interesting woman the other day!
When Tracey Paul first contacted me to do a few product shots for her hand-made flowers, I assumed that she put together silk flower bouquets, or something of that nature – but no! Tracey hand makes these gorgeous floral arrangements out of CLAY. Yes, clay flowers! By "hand makes" I mean she dyes the clay to match whatever colour her client is looking for (usually to match wedding colours, things like that), then she creates and details every little flower petal with a toothpick and some scissors, then she puts it all together! To me, this is mind blowing, because I've now seen her work up-close and personal and these bouquets are not only SO lifelike, but they are LIGHT (and sturdy)! Super light-weight, like foam almost!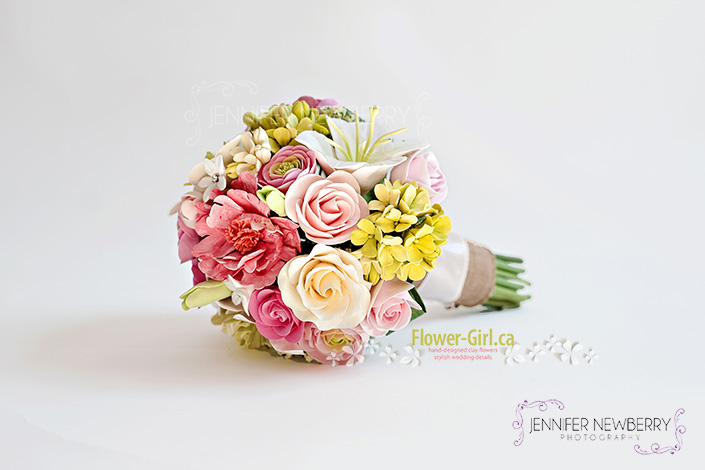 I don't know about you guys, but I didn't even know you could make flowers out of clay – especially ones that look so lifelike!
And brides – this means that your wedding bouquet could last FOREVER (as long as you keep it dry!)! No more wilting flowers!
Tracey also makes floral decor, headpieces, headbands, etc. Go check out her website at www.flower-girl.ca to see more!