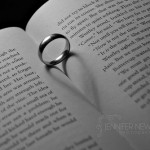 For those of you who have "liked" my Facebook page and watch it intently for updates (and if you don't, I am shocked, and you should go there now and "like" my page!), this is what you have been waiting for!
I thought Valentine's Day would be a great time to do a big sale – my biggest sale EVER! – for a few reasons:
I am primarily an event photographer, and I specialize in weddings. Weddings happen because of

LOVE

!
I look into the smiling faces of kids every day, and they just fill me with love and happiness, and it just makes me feel like spreading that joy to everyone! (It's cheesy, but it's true! Look at that little face!)
My favourite number is 28, and February (usually) has 28 days. If that's not a reason, then I just don't know what is.
So you're probably wondering what this big deal actually is, and how much money you can save. WELL.
As seen on my session pricelist here, the cost of all the full-resolution digital files from a photo session with me is $900. During this sale, that price will drop to $525!
All the Digital Files from the Session
$900 $525
Here are the terms, and how you can get this deal!
All taxes are included.
This deal cannot be combined with any other discounts or any event packages.
The $150 session fee must be paid at the time of booking. This fee is non-refundable. Preferred method of payment is an email money transfer, however I also accept credit cards.
The discounted price on the digital files is only valid for sessions booked and pre-paid between February 14th, and February 28th, 2015.
The actual photo session must be completed before April 30th, 2015.
If you choose to purchase the digital files at the discounted price (which isn't mandatory – it's not mandatory to purchase anything after the session), the $525 is then due within 1 week after the session.
So, you guys have until the end of this month to pre-book a session, and you will qualify for the discounted digital file price! Email me at jen@jnphotography.ca to get started!
Happy Valentine's Day everyone!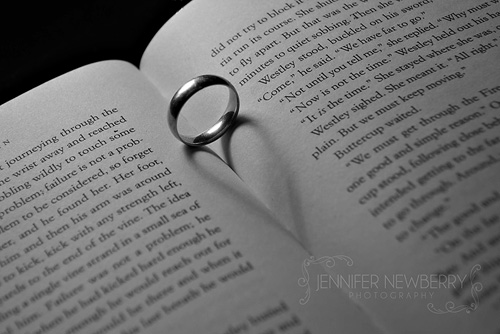 Fun fact: The photo above I shot during my very early days with photography, back in 2007. It's my husband's wedding ring on my favourite book (at the time), The Princess Bride.
---
Are you getting married? Looking for a Newmarket wedding photographer? Get in touch to have me, Jennifer Newberry Photography, capture your wedding, whether it's in Newmarket, Toronto, Barrie, Waterloo, Hamilton, London, Muskoka, or beyond! I'd love to chat about your wedding plans!
---
Newmarket Wedding Photography by Newmarket Wedding Photographer, Jennifer Newberry
Jennifer Newberry Photography is anything but your average Newmarket wedding photographer. Each wedding is treated with care and creativity not found with other Newmarket wedding photography studios. Your wedding day is carefully crafted to offer one of a kind unique photography in the Newmarket, York Region and Toronto areas.
This is Newmarket wedding photography at its best. Jennifer Newberry Photography is an award winning photographer based in the Newmarket area. Offering wedding coverage in Newmarket, Aurora, Richmond Hill, Markham, Vaughan, Toronto and all of Southern Ontario, this wedding photography studio is one of the top studios in the area and is located right here in Newmarket.
Creative. Stylish. Award-winning. These are the words typically used to describe this Newmarket wedding photographer. With clients based all over the world, Newmarket is home to this Newmarket wedding photographer.
I take pride in offering our clients the type of Newmarket wedding photography they are looking for. It's one thing to take pictures, it's another to create art for my clients.
Our Newmarket clients are typically looking for artwork for their home vs. snapshots, and that is what draws them into our Newmarket wedding photography studio.
Serving Newmarket, Aurora, Richmond Hill, Markham, Vaughan, Toronto and Beyond
Jennifer Newberry Photography offers Newmarket wedding photography coverage in the GTA, including but not limited to, Newmarket ON, Toronto ON, Barrie ON, Waterloo ON, London ON, Hamilton ON, Muskoka ON, and the surrounding areas.