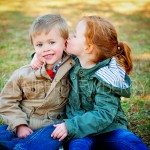 The last time I saw this family was two years ago. The twins, Samuel and Grace were 2 years old, and their baby sister Leah was 6 months old and had just started (that very day!) sitting up on her own.
Fast forward to a couple weeks ago, when I got to see this awesome family again!
I could not believe how much the kids had grown – it really is incredible. Shy little Grace wasn't shy anymore! She was talkative and friendly and full of photo ideas! Sam was pretty much the same, very quiet and just kind of going along with what we were doing. Tiny little Leah can do a lot more than just sit-up on her own now – and her gorgeous red hair matches her sister Grace! They all still have their amazing blue eyes though!
Here are a few of my favourites!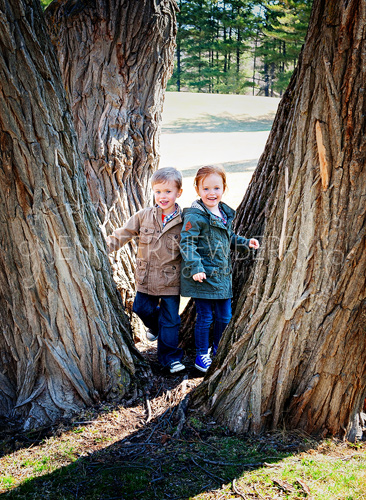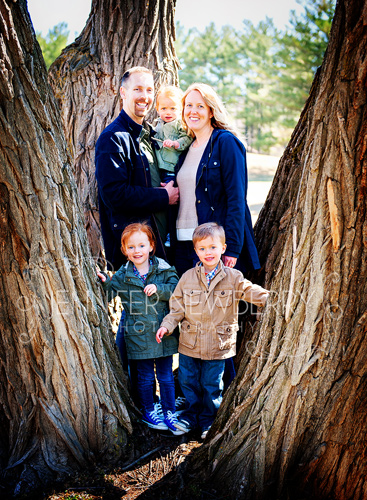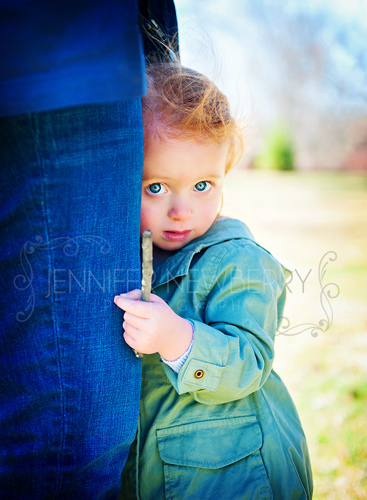 Leah, in the photo above, reminded me of when Grace did this same pose at our photo session 2 years ago!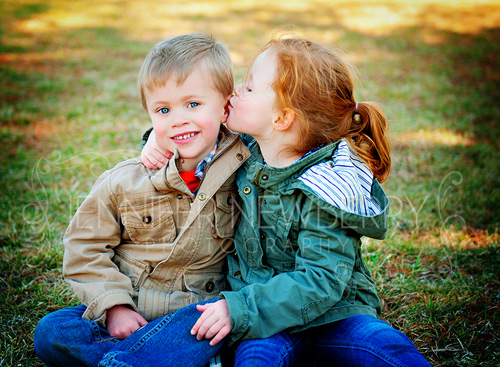 The photo above was all Grace – no direction from me whatsoever! What a sweet sister she is!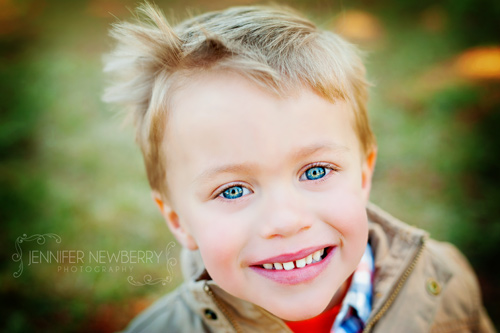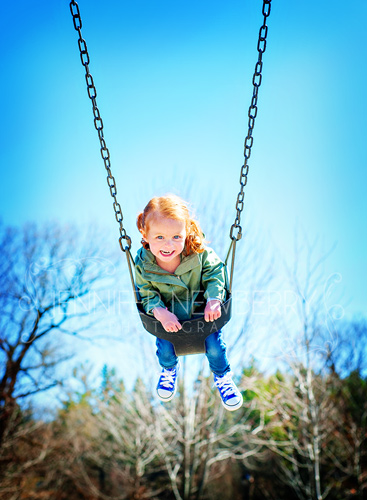 I will be taking tomorrow off for Mother's Day, so I hope all the Moms out there have a GREAT day!!
---
Looking for a Newmarket family photographer? Get in touch to have me, Jennifer Newberry Photography, capture your family's moments, whether it's in Aurora, Newmarket, Alliston, Toronto, Barrie, Waterloo, Hamilton, London, Muskoka, or beyond!
---
Newmarket Family Photography by Newmarket Wedding Photographer, Jennifer Newberry
Jennifer Newberry Photography is anything but your average Newmarket family photographer. Each session is treated with care and creativity not found with other Newmarket family photography studios. Your session is carefully crafted to offer one of a kind unique photography in the Newmarket, York Region and Toronto areas.
This is Newmarket family photography at its best. Jennifer Newberry Photography is an award winning photographer based in the Newmarket area. Also offering wedding and event coverage in Newmarket, Aurora, Richmond Hill, Markham, Vaughan, York Region, Toronto and all of Southern Ontario, this wedding photography studio is one of the top studios in the area and is located right here in Newmarket.
Creative. Stylish. Award-winning. These are the words typically used to describe this Newmarket family photographer. With clients based all over the world, Newmarket is home to this Newmarket family photographer.
I take pride in offering my clients the type of Newmarket photography they are looking for. It's one thing to take pictures, it's another to create art for my clients.
My Newmarket clients are typically looking for artwork for their home vs. snapshots, and that is what draws them into my Newmarket photography studio.
Serving Newmarket, Aurora, Richmond Hill, Markham, Vaughan, Toronto and Beyond
Jennifer Newberry Photography offers Newmarket wedding photography coverage in the GTA, including but not limited to, Newmarket ON, Toronto ON, Barrie ON, Waterloo ON, London ON, Hamilton ON, Muskoka ON, and the surrounding areas.
Not looking for a Newmarket family photographer? Please be sure to consider me for your event needs. I travel all over Southern Ontario!