Well hello! Life has been hectic these past couple months while I have been neglecting this blog. I certainly have a ton of catching up to do this winter in terms of blog posts!
Just a couple weeks ago, I had the pleasure of photographing this wonderful family! Derryk and Jessica have twin two-year-olds, and an adorable 6-month-old baby. (You do the math – that's busy!! 3 kids aged two and under!) Regardless of how tired I can only assume Derryk and Jessica must have been getting those kids ready for their photo session, they seemed very relaxed and easy going.
Grace (the red-headed cutie) was especially shy and wanted to stay with Mommy – very similar to my own daughter! Regardless, I still managed to get a ton of fabulous shots of her – and all three kids have such amazing blue eyes!
Here are a few of my favourites!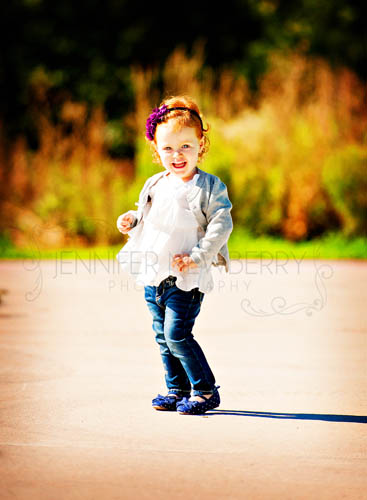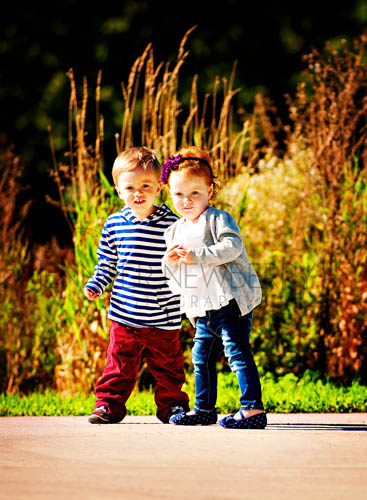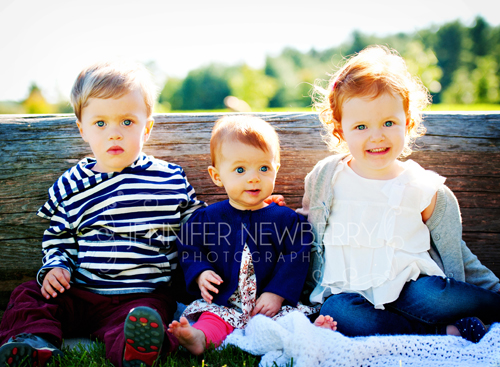 I LOVE these two with the twins hugging their mom's leg!!