Anyone who thinks of doing an engagement session in Newmarket, always thinks of doing it at Fairy Lake. Fairy Lake is the biggest park in Newmarket, with bridges, lots of foliage, lots of open space – it's a great location! Since I'm a Newmarket photographer, I do tend to photograph people at Fairy Lake a lot (not exclusively of course, I like to explore other areas as well.)
So! As I was walking around Fairy Lake with Jenny and Mason, we were taking some photos and doing our thing, and then Jenny saw these: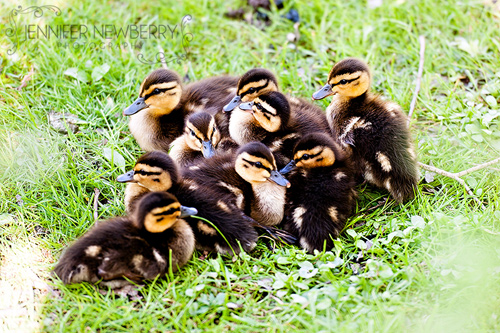 BABY DUCKS!!!! *squeeeee*
We didn't think it was unreasonable that Mason should be allowed to pick up some of the baby ducks for photos – but we got a vibe from the adult ducks that they weren't cool with that. I was determined to get Jenny and Mason in at least one photo with the baby ducks though.
We did have a great time though. Much fun was had. Baby ducks were seen. Sunglasses were sacrificed. And great photos were captured.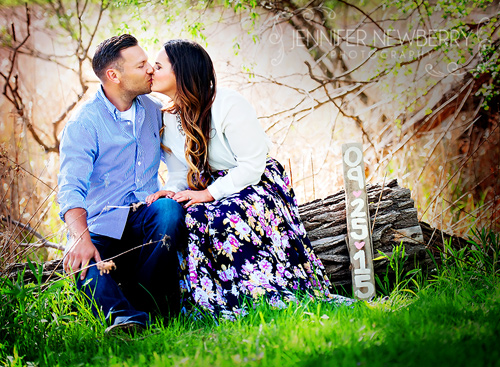 Side note – isn't Jenny's hair incredible?!? I always wanted my hair to be long with big gorgeous waves like that, but my hair won't hold a curl. Or do anything I want it to, for that matter. Grrr. I can only imagine how gorgeous Jenny will be on her wedding day in September! Can't wait!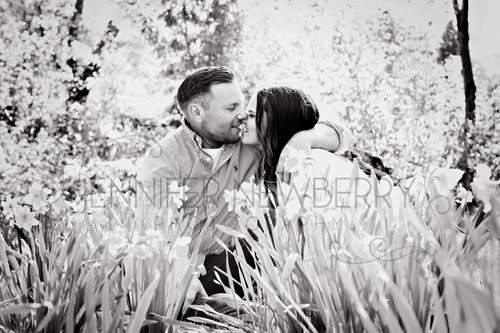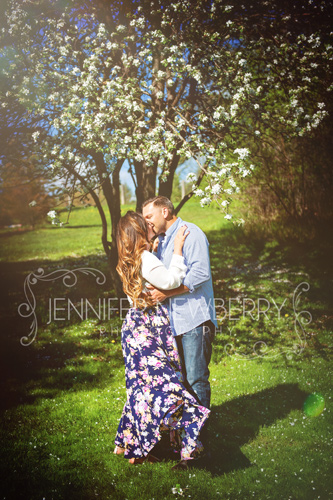 ---
Are you getting married? Looking for a Newmarket wedding photographer? Get in touch to have me, Jennifer Newberry Photography, capture your wedding, whether it's in Newmarket, Toronto, Barrie, Waterloo, Hamilton, London, Muskoka, or beyond! I'd love to chat about your wedding plans!
---
Newmarket Wedding Photography by Newmarket Wedding Photographer, Jennifer Newberry
Jennifer Newberry Photography is anything but your average Newmarket wedding photographer. Each wedding is treated with care and creativity not found with other Newmarket wedding photography studios. Your wedding day is carefully crafted to offer one of a kind unique photography in the Newmarket, York Region and Toronto areas.
This is Newmarket wedding photography at its best. Jennifer Newberry Photography is an award winning photographer based in the Newmarket area. Offering wedding coverage in Newmarket, Aurora, Richmond Hill, Markham, Vaughan, Toronto and all of Southern Ontario, this wedding photography studio is one of the top studios in the area and is located right here in Newmarket.
Creative. Stylish. Award-winning. These are the words typically used to describe this Newmarket wedding photographer. With clients based all over the world, Newmarket is home to this Newmarket wedding photographer.
I take pride in offering our clients the type of Newmarket wedding photography they are looking for. It's one thing to take pictures, it's another to create art for my clients.
Our Newmarket clients are typically looking for artwork for their home vs. snapshots, and that is what draws them into our Newmarket wedding photography studio.
Serving Newmarket, Aurora, Richmond Hill, Markham, Vaughan, Toronto and Beyond
Jennifer Newberry Photography offers Newmarket wedding photography coverage in the GTA, including but not limited to, Newmarket ON, Toronto ON, Barrie ON, Waterloo ON, London ON, Hamilton ON, Muskoka ON, and the surrounding areas.
Not looking for a Newmarket wedding photographer? Please be sure to consider me for your family photography needs in the Newmarket area.