Newmarket Cake Smash Photographer | Jonathan
I don't do a lot of personal posts on here, but my third baby just celebrated his first birthday, so of course we had to do a cake smash!
Jonathan's Newmarket cake smash went pretty much as I expected it would – Jonathan was weary at first, and didn't want to touch the cake. After a little while he touched the cake a bit. My husband put a chunk of cake and icing in Jonathan's mouth, and he was a bit shocked the the sudden sugar rush I think! He actually quite enjoyed the banana cake without any icing the most!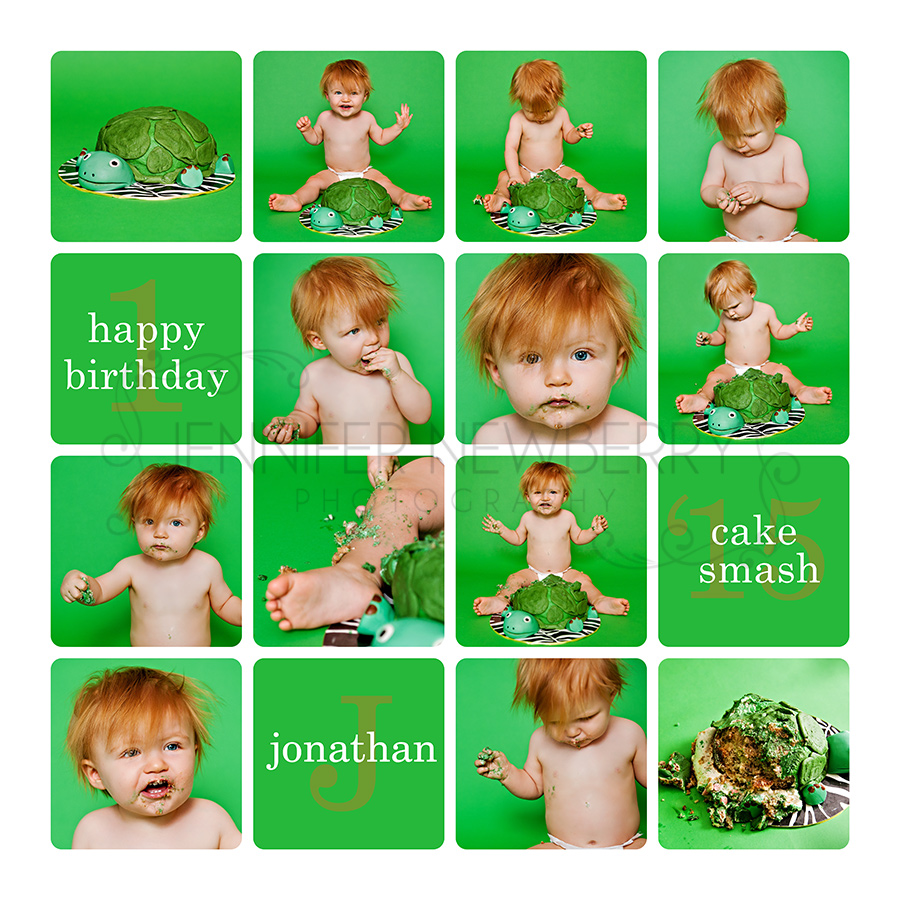 The adorable turtle smash cake was made by Krystle over at Dessert by Design.
My first son's cake smash was done before I started blogging, but my daughter's cake smash can be seen here. I have both my older kids' cake smashes on 20″x20″ canvases up on my kitchen wall – they love seeing photos of themselves up on the walls! I can't wait to add this one to my "cake smash wall" as well! Maybe I'll post a photo of all 3 canvases once the third one comes in!
Happy 1st Birthday Little Guy!