The Manor Wedding Photos | Kettleby
Paula & Leanne's Sneak Peeks
Today I get to share some of The Manor wedding photos, from Paula and Leanne's perfect fall wedding day! Paula and Leanne lucked into an absolutely perfect autumn day to have their wedding at The Manor in Kettleby! It was a bit chilly, but beautiful! And who doesn't love the fall colours? To go with the season, Paula and Leanne chose burnt orange as their wedding colour!

When I arrived, both brides were very excited, a little bit nervous, and definitely thinking about each other. They wondered how the other one was doing, if they were happy/excited, etc etc. The two photos below are of the brides during the "getting ready" part of the day, before they saw each other at their indoor ceremony.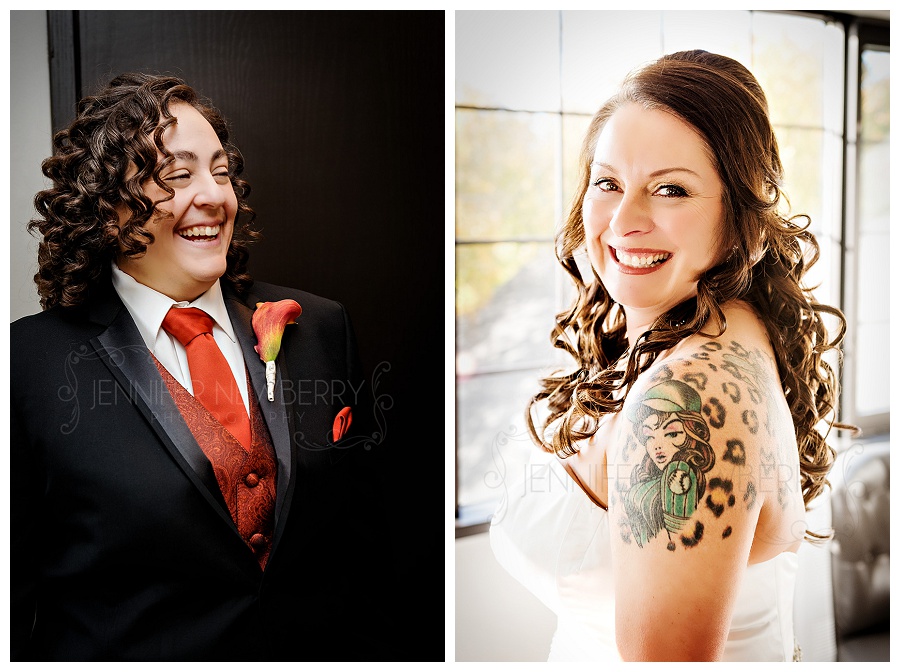 At the reception, Leanne's brother was the MC. One of the things he said (and I'm paraphrasing because I can't remember exactly) was "There are a lot of words to describe Paula and Leanne, but I think the best one is HAPPY." Truer words were never spoken! The brides were just happy, carefree and full of joy, all day! I love the photo below on the right, it was a candid shot but you can just feel the happiness – just look at the smile on Leanne's face! (And Leanne made that gorgeous brooch bouquet herself!)

I remember when I took the photo on the left so vividly. Leanne was walking down this walkway, and Paula was standing next to me. Leanne's dress was flared out behind her and it just about took Paula's breath away. She said to me "Wow. She is so beautiful.", and when I looked over at Paula, she just seemed entranced by Leanne's beauty. It was a really great moment.

Then I told Paula "Hey, go join her over there."…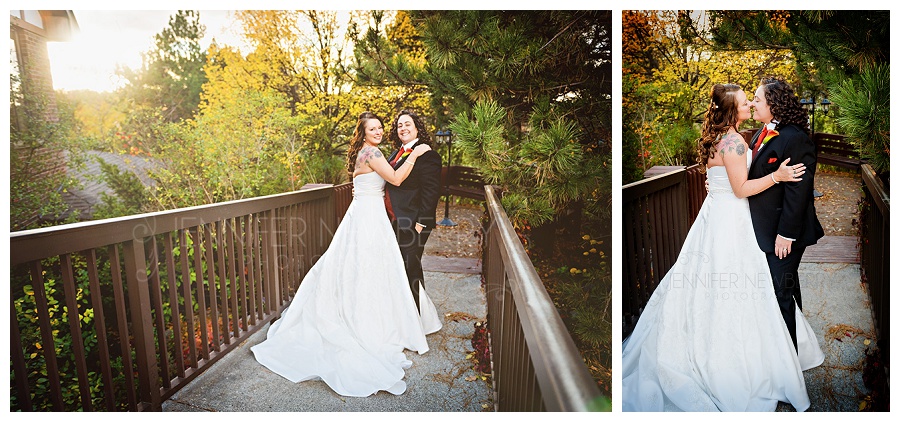 Did I mention the incredible fall colours? The best ones were right out front, and right by the parking lot, and I don't happen to be a fan of parked cars in the backgrounds of my photos – but we made due 😉


Congrats Paula & Leanne! It was an absolute pleasure documenting your wedding day! You are both so warm and welcoming (and have the best sense of humours!), and really made me feel like I was hanging out with some friends one one of the most important and memorable days of their lives. By the way, you two are now officially my favourite "cake cutting and feeding it to each other" couple of all time. See photos below 😉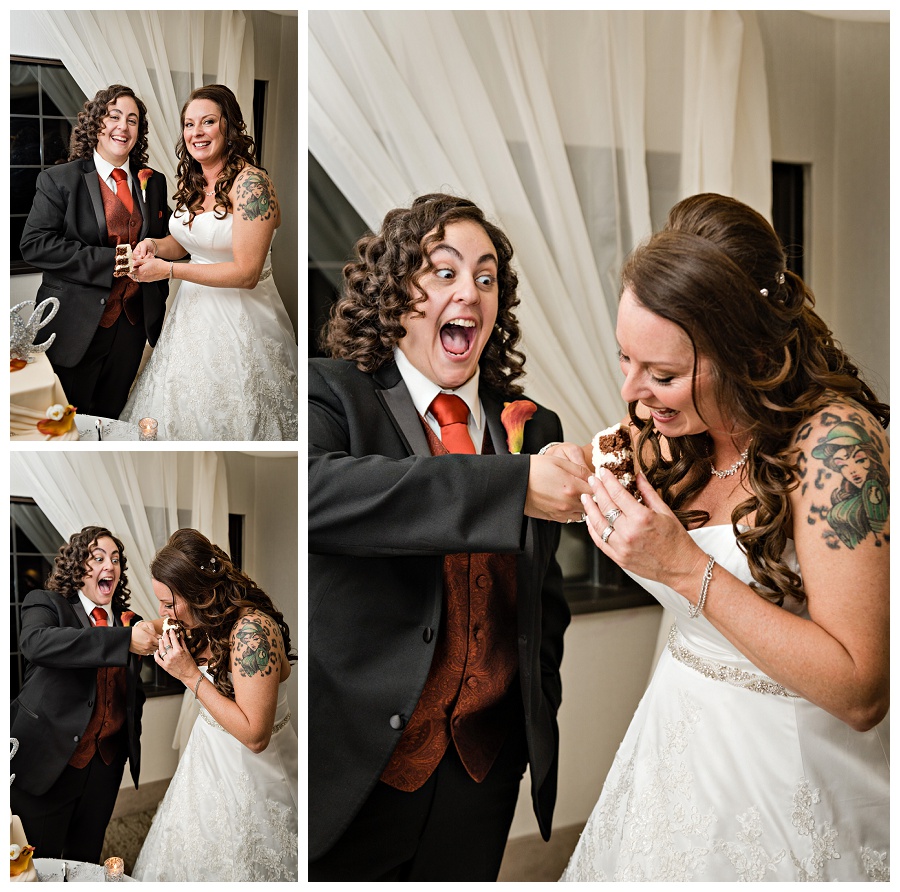 ---
Are you getting married? Looking for a Kettleby wedding photographer? Get in touch to have me, Jennifer Newberry Photography, capture your wedding, whether it's in Kettleby, Newmarket, Richmond Hill, Toronto, Barrie, Waterloo, Hamilton, London, Muskoka, or beyond! I'd love to chat about your wedding plans!