Lindsay & Paulo got married this past Saturday in Bradford (the reception was in Barrie), and everything was perfect! The weather forecast called for rain (you know how I love screenshotting rainy-then-proven-sunny weather forecasts!)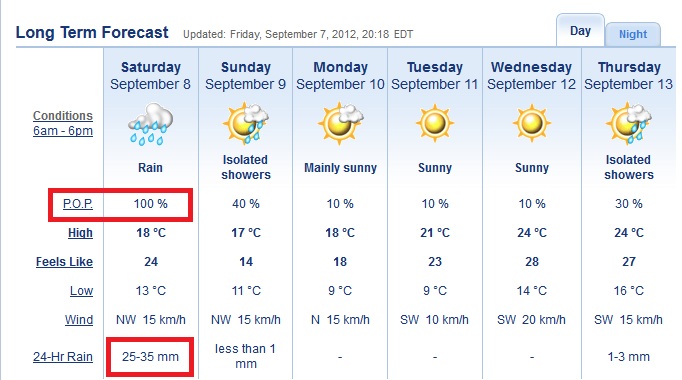 But the anti-rain dance once again was victorious and the dancing and ribbon-waving was not done in vain! It did rain in the morning, but when we did photos outdoors the skies were clear and the sun came out (with some great cloud cover, I might add!). Perfect!
Have an amazing honeymoon Lindsay & Paulo!