King's Riding Wedding Photographer | King City Wedding Photographer
Sharon & Ryan's Sneak Peeks
I had the best time at Sharon and Ryan's King's Riding wedding! They had their ceremony at St. John's Chrysostom Parish in Newmarket, then they had their reception at King's Riding Golf Club in King City. I love King's Riding because there are so many great photo spots, and the staff are fantastic!

Sharon and Ryan are so wonderful – plus as an added bonus, Sharon is hilarious and being around her just makes you happy. At one point near the end of the day, she told me that her guests were wonderful, and she didn't regret inviting any of them, so that's always good! haha

Sharon and Ryan had two groomsmen, two bridesmaids, and two junior bridesmaids at their wedding. They're a great group!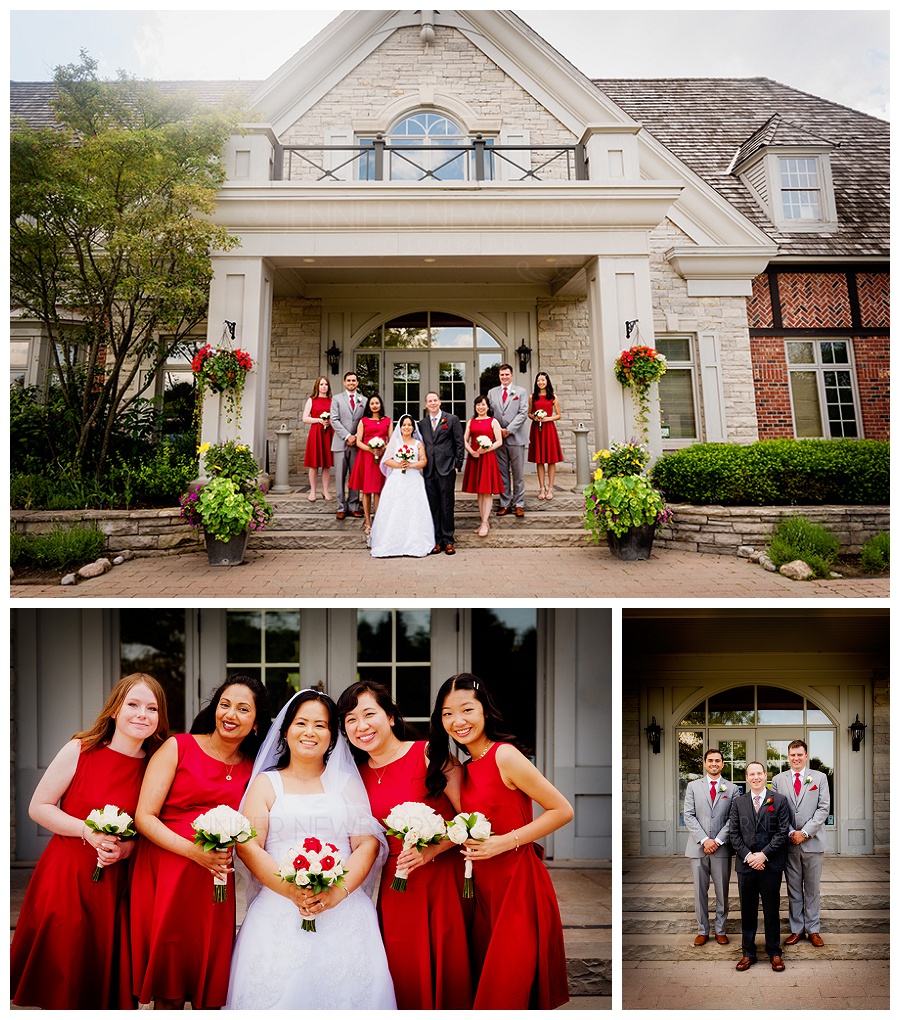 As I mentioned earlier, King's Riding has lots of great photo locations (I just love shooting there!), and Sharon and Ryan lucked into a beautiful day!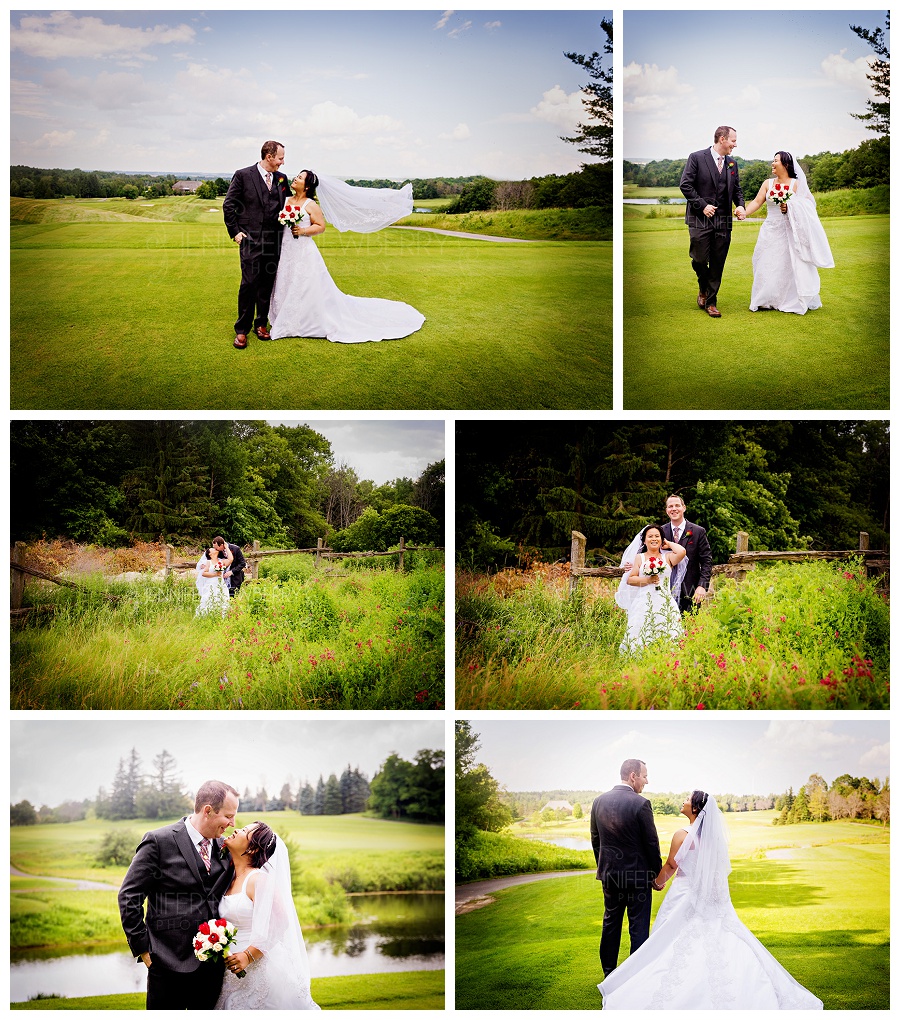 I really like the photo below on the right for some reason. Foreshadowing perhaps? 😉 It's kind of like a "stages of life" photo. ha.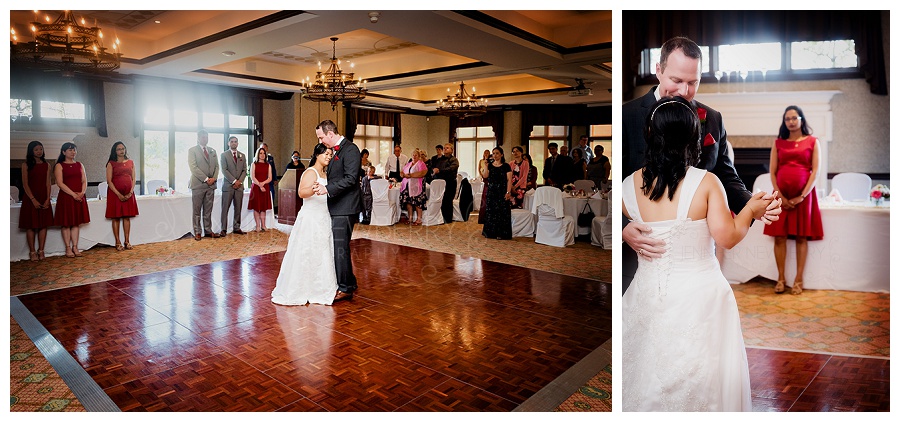 Congrats Sharon & Ryan!!
---
Are you getting married? Looking for an King City wedding photographer? Get in touch to have me, Jennifer Newberry Photography, capture your wedding, whether it's in King City, Newmarket, Richmond Hill, Toronto, Barrie, Waterloo, Hamilton, London, Muskoka, or beyond! I'd love to chat about your wedding plans!