Hockley Valley Wedding Photos | Orangeville Wedding Photographer
Shannon & Kyle's Sneak Peeks
I knew Shannon and Kyle's Hockley Valley wedding photos would be different, because this time, the bride was my sister! Shannon has always been unique – hilarious, random, and a bit crazy. 😉

Above (right), yes, that's my daughter wearing a hotdog costume. Sadly it wouldn't fit over Shannon's wedding dress (she owns the costume), but I'd say it was definitely the highlight of the reception!

Anyway, I'm getting ahead of myself!

Shannon and Kyle got married at the Hockley Valley Resort in Mono, Ontario (15 minutes from of Orangeville). It was a HOT summer July day, and the weather forecast wasn't looking good…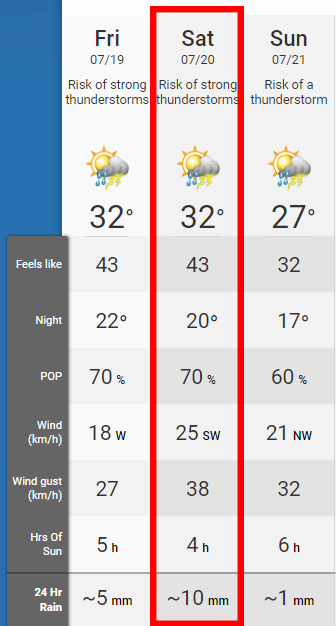 But by some miracle, the rain held off and we had clear skies until later in the evening! (The heat was still pretty brutal though! I'd say 2nd only to the heat on Sabrina & Mason's wedding day!)

I was Shannon's matron of honour (and wedding day coordinator, I had my video camera on a tripod that I was moving around, and my 3 kids were there so I had to play "mom", as well as "dance mom" with some costume changes since my kids did 2 performances during the reception – I wore a lot of hats that day!), so Julie from Julie Broadbent Photography came out and shot most of the day for me up until the beginning of the reception, when my matron of honour duties were over, and I could take over the photography. (I'm doing all the post-processing.) Julie was the perfect photographer for the job, as she knows Hockley Valley Resort like the back of her hand, and was just generally wonderful! Thank you Julie!!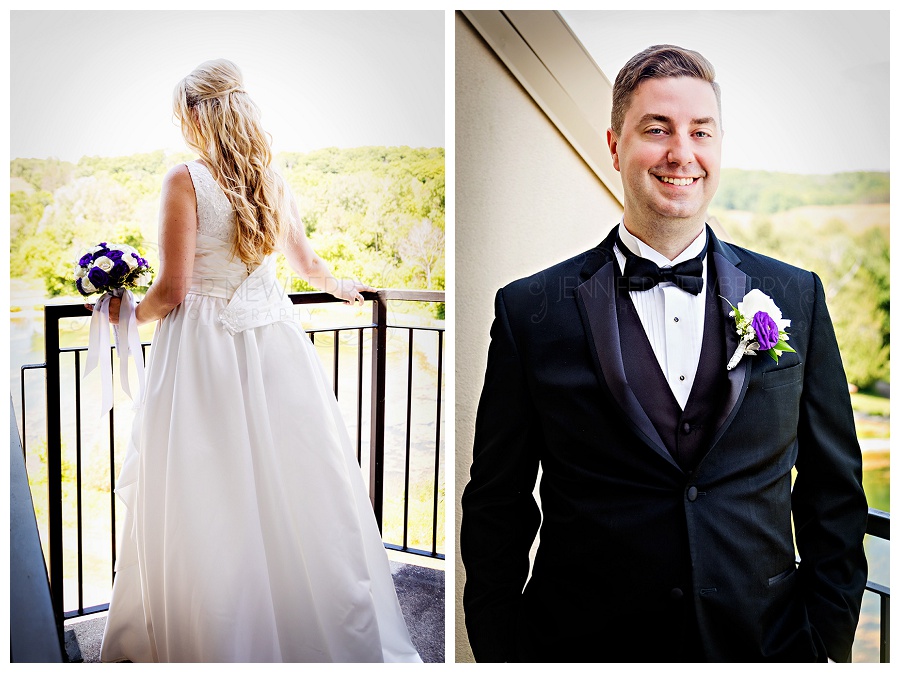 Shannon and Kyle got married outdoors, under the lovely draped tent on the Montclair Patio, and the reception was held in the Aida ballroom.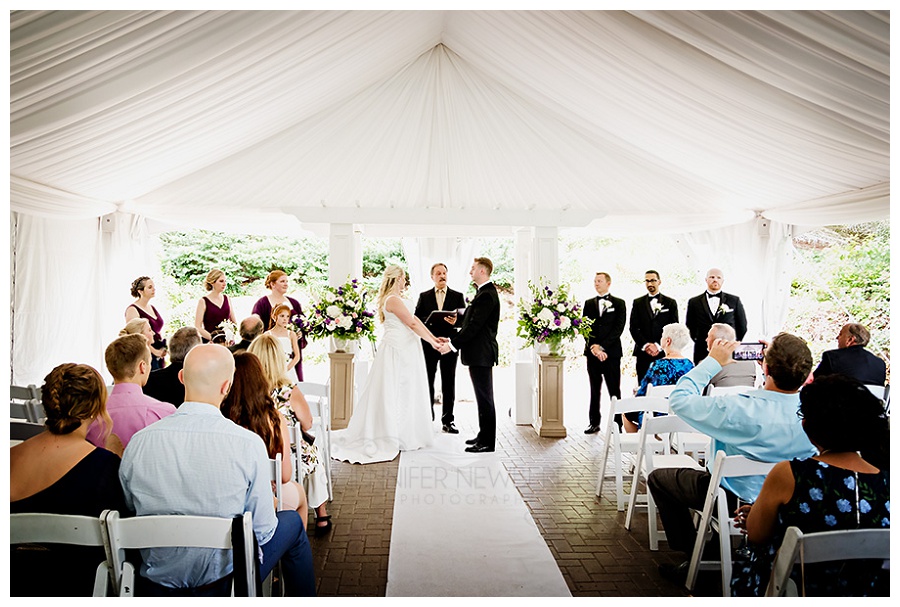 As it turns out, my daughter is quite the partier. She danced until the reception ended at 1am, and then she helped us clean up!


Congrats guys – more photos to come!
---
Are you getting married? Looking for an Orangeville wedding photographer? Get in touch to have me, Jennifer Newberry Photography, capture your wedding, whether it's in Orangeville, Newmarket, Richmond Hill, Toronto, Barrie, Waterloo, Hamilton, London, Muskoka, or beyond! I'd love to chat about your wedding plans!