Fenelon Falls Photographer | Amanda & Kenny's Engagement Photos
Fall is every photographer's favourite time of year, so I was more than happy to travel a bit further than I usually do to take Amanda and Kenny's engagement photos in Fenelon Falls!
Kenny's family has a beautiful cottage right on the water, so we started the photo session on their dock. It was a very cold, and windy day, but it was so worth it, because the photos turned out wonderfully!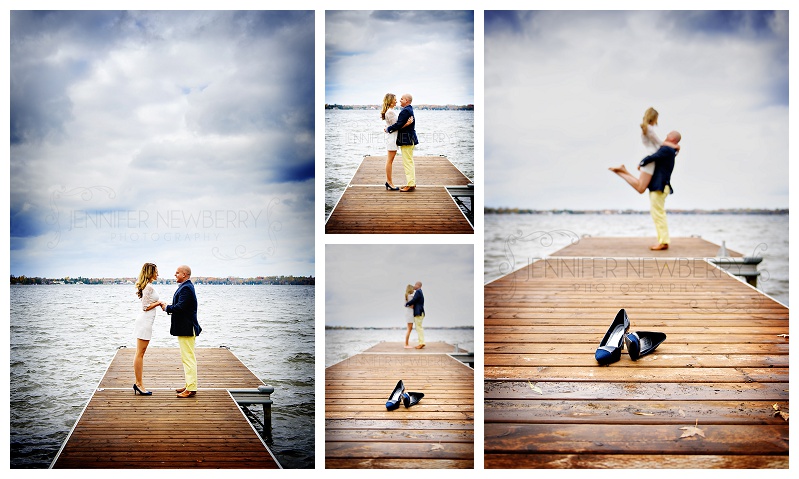 After that, we walked along the road, because really, you can't beat those beautiful fall colours!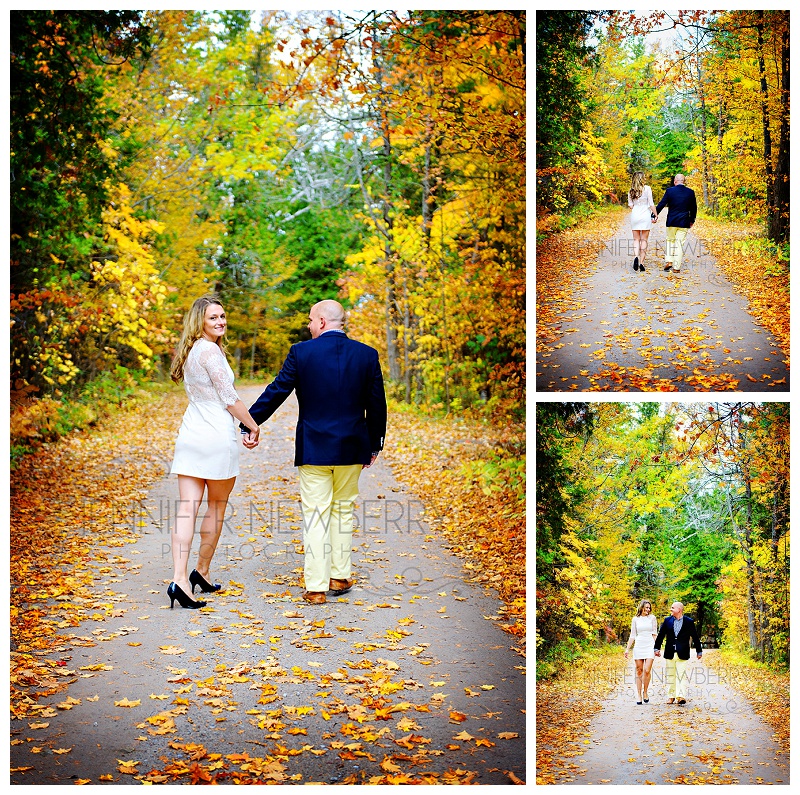 I posted the photo below a couple days ago on my Facebook page. It looked like we were in the middle of a painting, so I edited a few of the photos with a more surreal effect.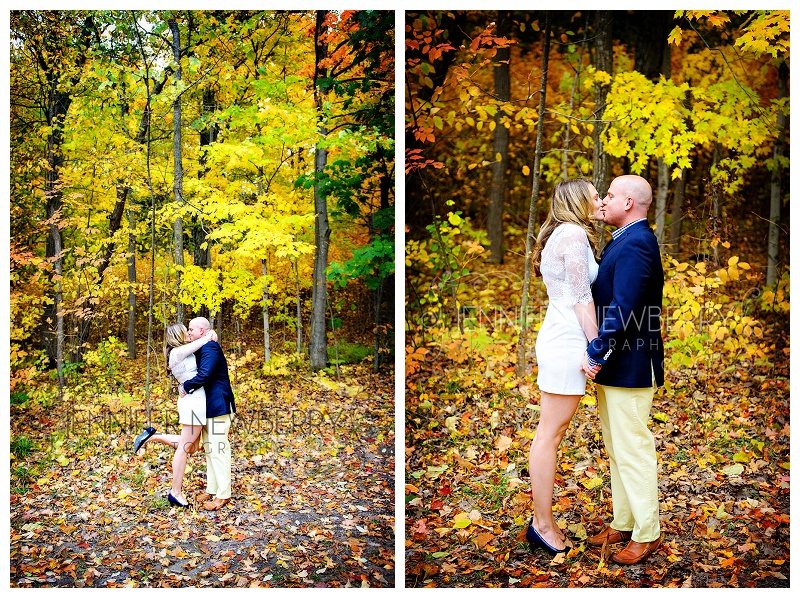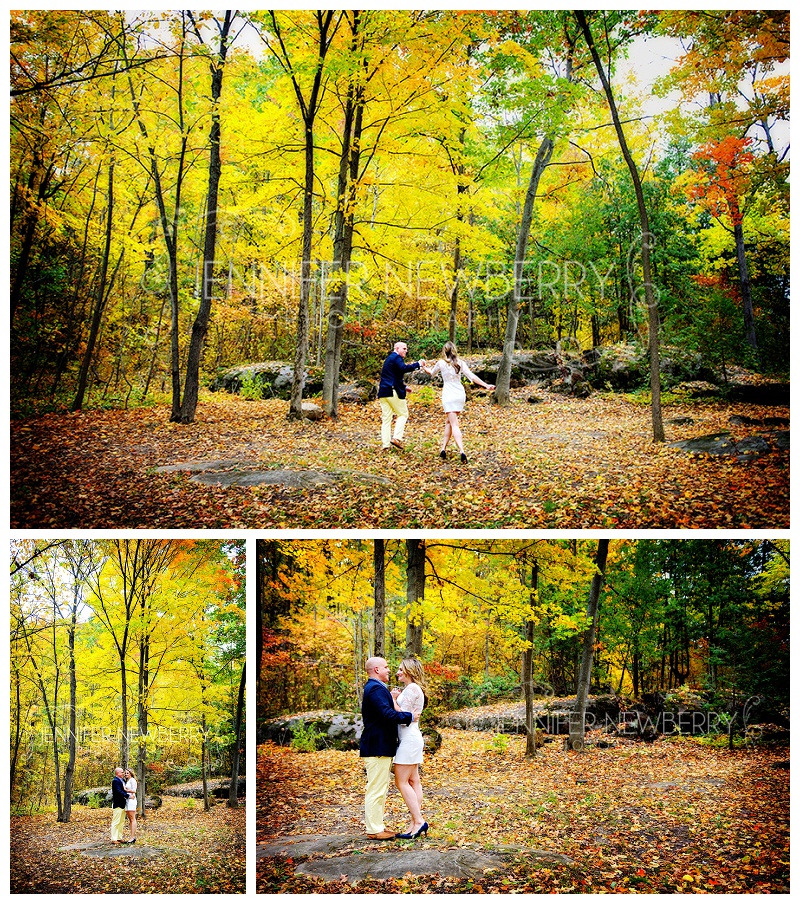 I spotted these rocks that were covered in red leaves – it was picture-perfect!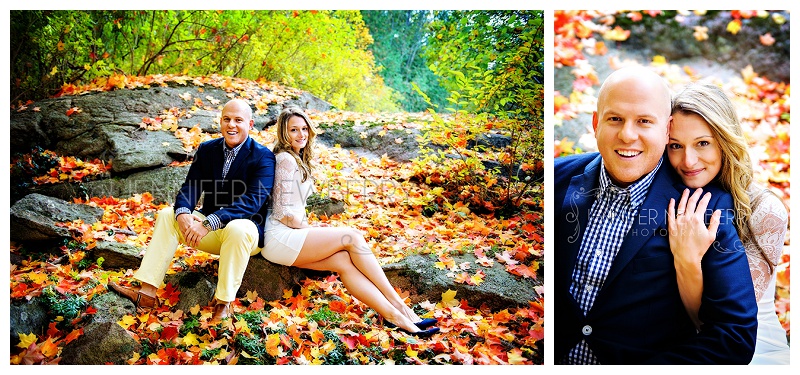 After that, Kenny and Amanda did a quick outfit change, and we drove to another part of Fenelon Falls for some more casual and fun photos.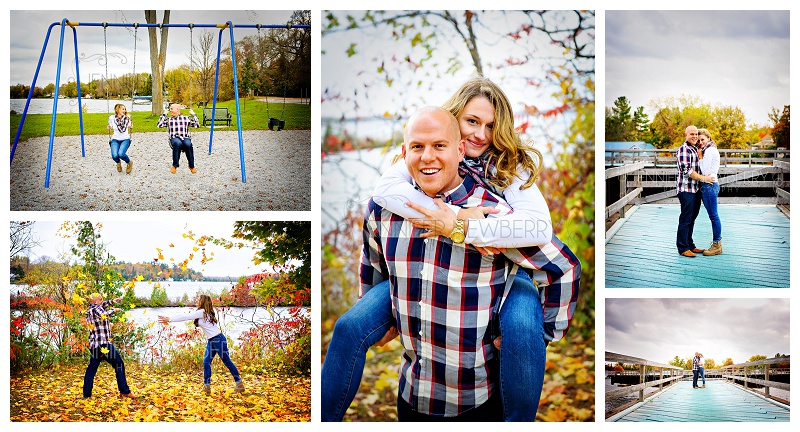 Kenny mentioned taking some photos in front of the old Fenelon Falls Theatre, and while we were driving around I saw this cool-looking old building, which turned out to be – yep, the Fenelon Falls Theatre! So I guess it was meant to be!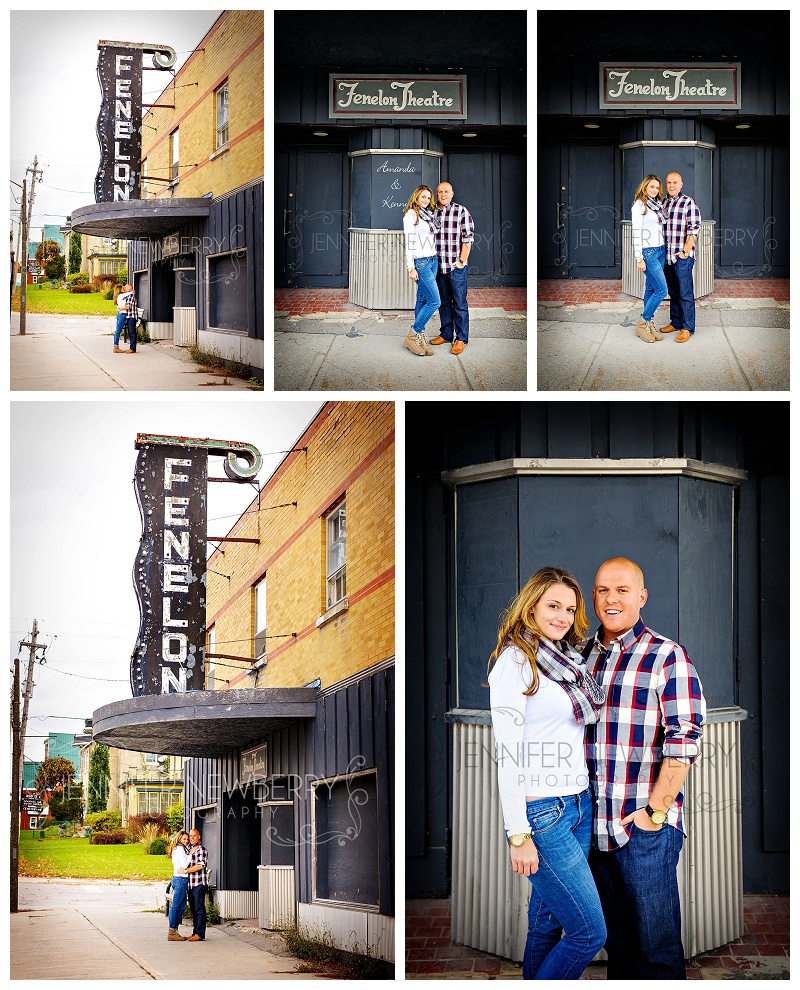 After that, we were off to the baseball diamond! On the way there, I saw these gorgeous trees at the end of the road with beautiful autumn leaves on them. We headed down there first, before going to the nearby baseball diamond.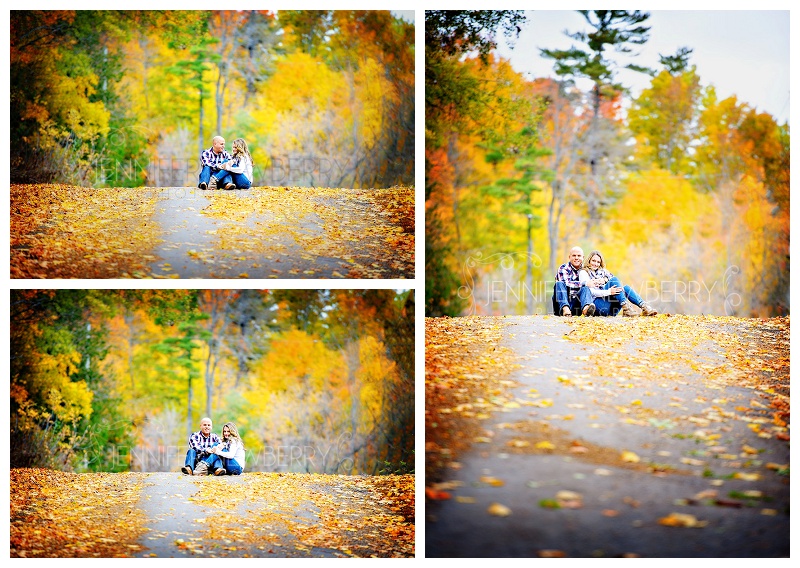 On the baseball diamond we did lots of different baseball-themed engagement photos. I'm not sure if you can really tell with the web-sized file below, but Amanda and Kenny's wedding date is up on the scoreboard. I thought it was a nice touch 😉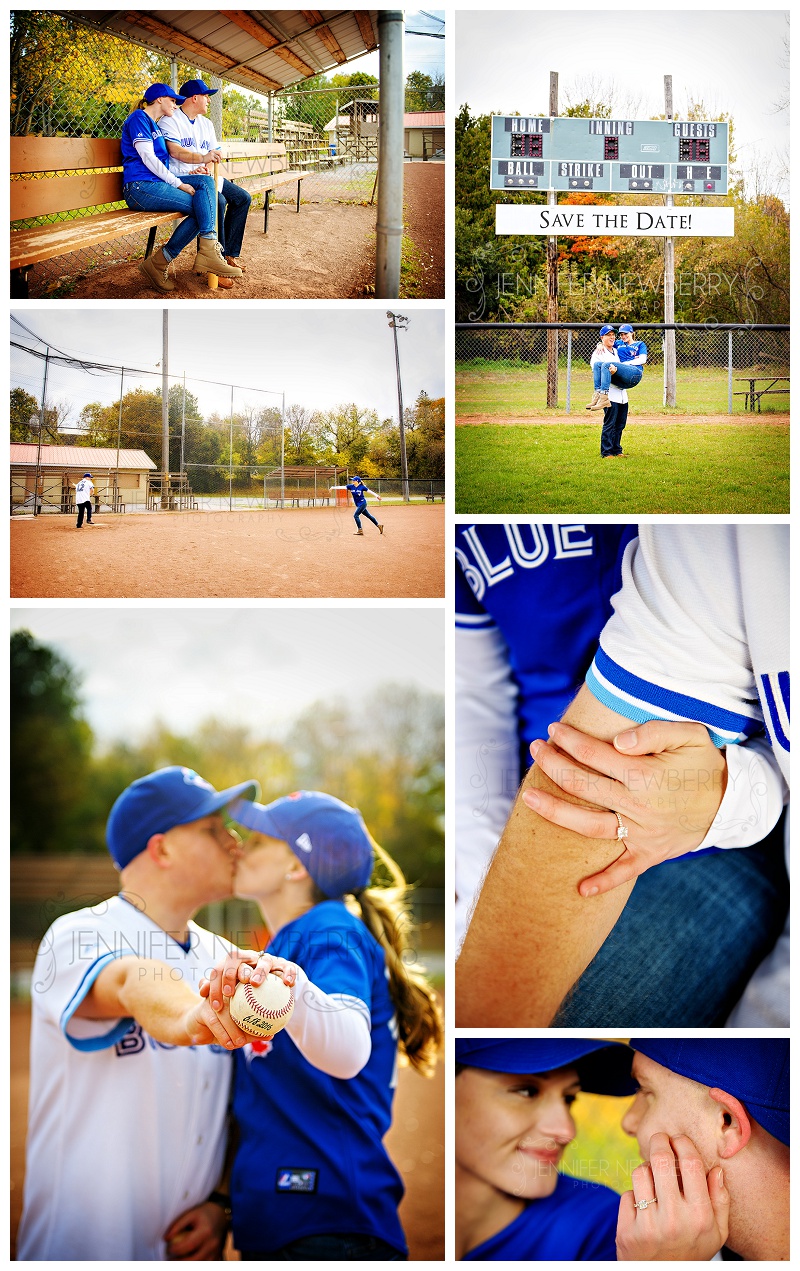 The morning of the engagement session, I emailed Amanda to let her know that I was on my way, and about a few ideas I had for photos. One idea I had was that we should bring along a baseball bat and a ball, and write their names and wedding date on it for some photos. Turns out they were one step ahead of me! They had already had a baseball bat engraved with their names! (I blurred out the last name to protect their privacy.)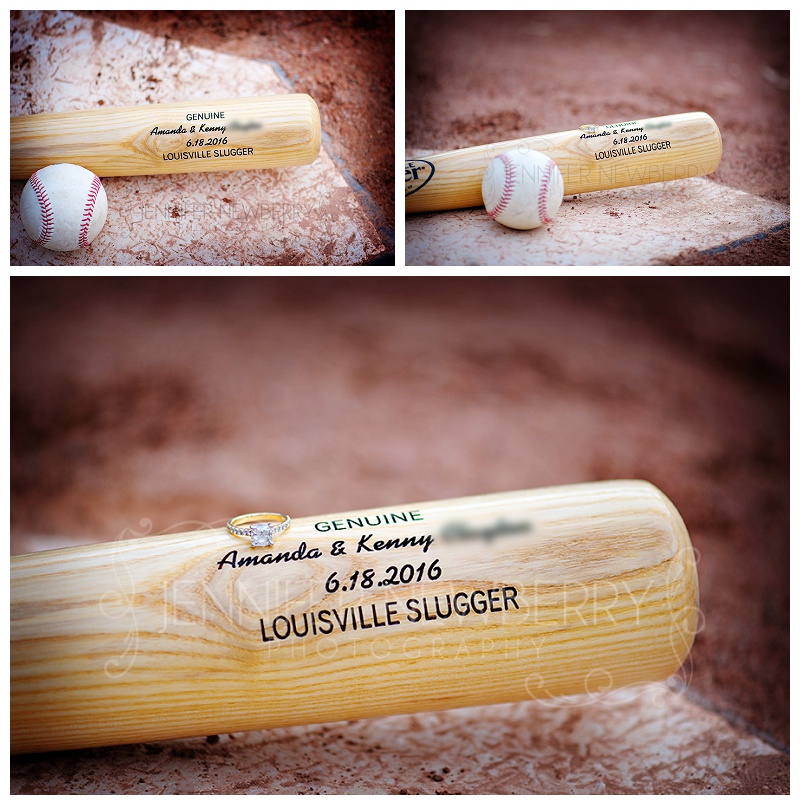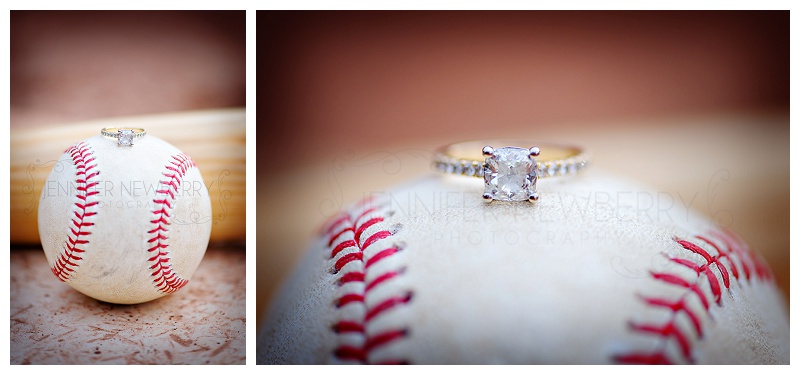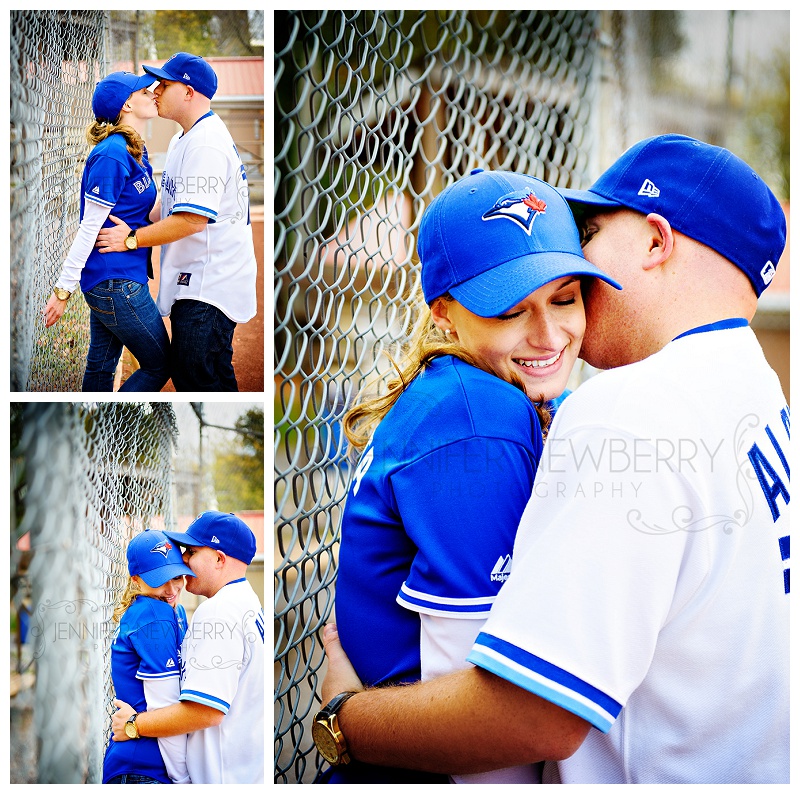 After the baseball diamond, we went back to the cottage. Since it was so cold, I thought some cozy photos of them sipping hot drinks while wrapped in a blanket were required. I thought the Tim Hortons mugs were a nice Canadian touch 😉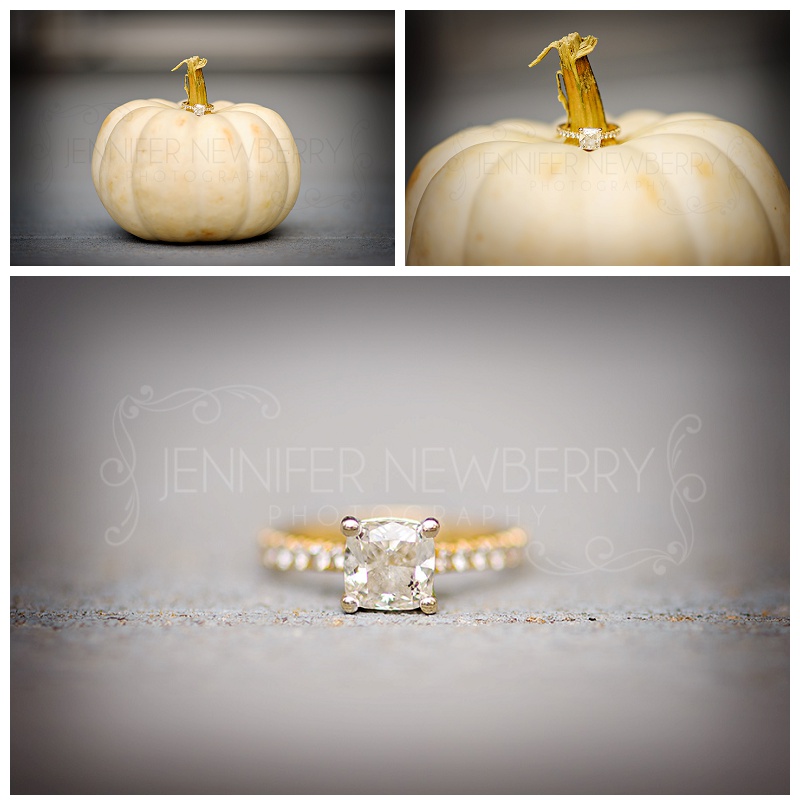 I make these custom animated slideshows for all my engagement sessions and weddings. There's just something about putting photos to music! (If you can't see the video below, click here.)
I can't wait for their wedding in June, it's going to be amazing!