Tanner and his sister Ryan have their birthdays pretty close together. A week or two if I remember correctly. I did Ryan's 1st cake smash a couple years ago, and Ryan & Tanner's mom wanted a matching cake smash storyboard for Tanner when he turned 1! (I'll totally admit, I have matching cake smash storyboards for my kids. They are on 20×20 canvases on a wall in my kitchen. The kids love them! They like to laugh at how messy they were… and occasionally they will ask for cake. haha.)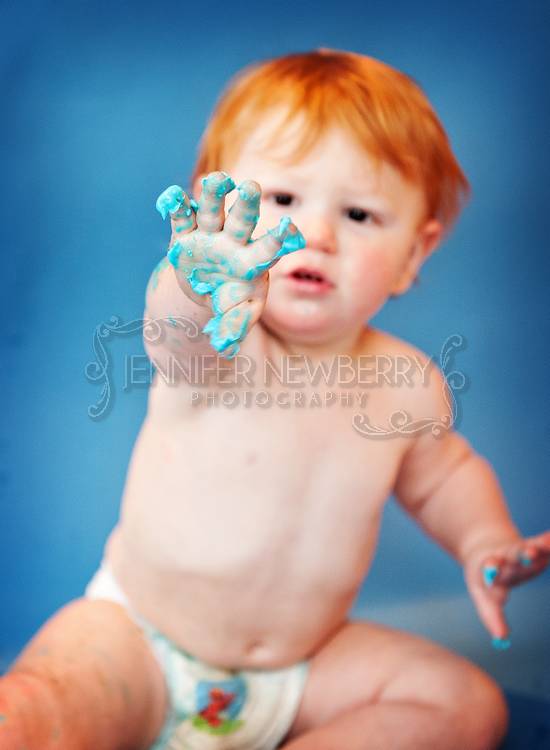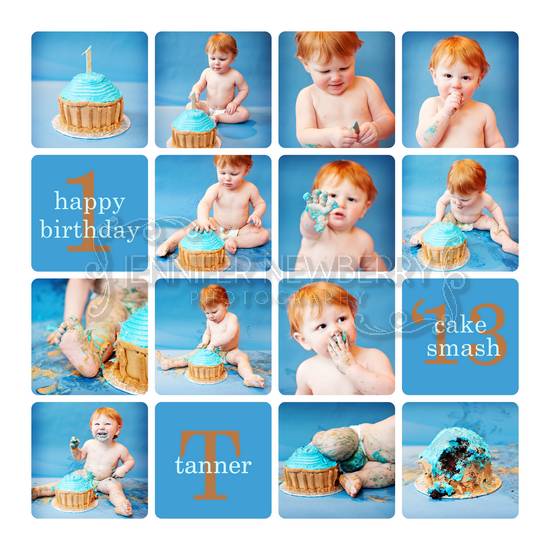 After Tanner was finished with his cake, his big sister Ryan finished it off!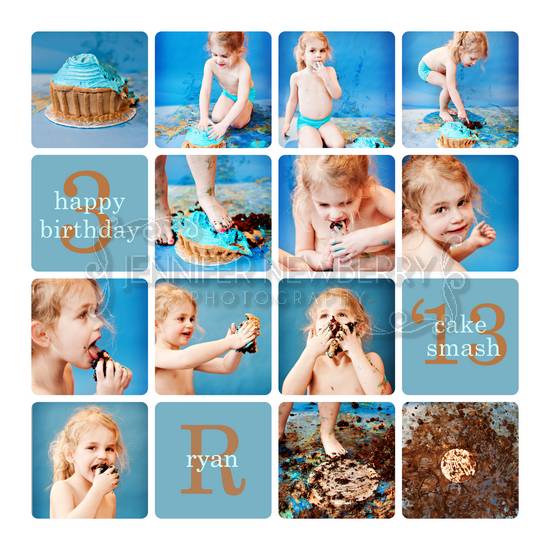 Tanner joined back in for a little bit, and together they demolished that cake!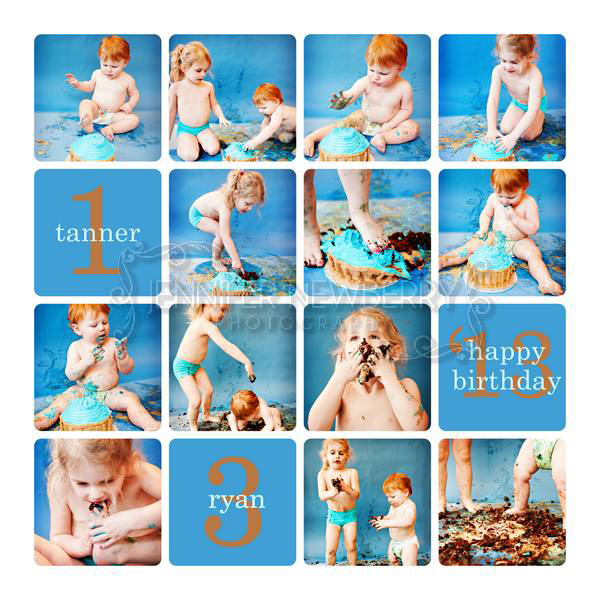 ---
Newmarket Child and Family Photography by Newmarket Wedding Photographer, Jennifer Newberry
Jennifer Newberry Photography is anything but your average Newmarket child and family photographer. Each family is treated with care and creativity not found with other Newmarket photographers. Your session is carefully crafted to offer one of a kind unique photography in the Newmarket, York Region and Toronto areas.
This is Aurora photography at its best. Jennifer Newberry Photography is an award winning photographer based in the Newmarket area. Offering wedding coverage in Newmarket, Aurora, Richmond Hill, Markham, Vaughan, Toronto and all of Southern Ontario, this wedding photography studio is one of the top studios in the area and is located right here in Newmarket.
Creative. Stylish. Award-winning. These are the words typically used to describe this Newmarket wedding photographer. With clients based all over the world, Newmarket is home to this Newmarket wedding photographer.
I take pride in offering our clients the type of Aurora wedding photography they are looking for. It's one thing to take pictures, it's another to create art for my clients.
Our Aurora clients are typically looking for artwork for their home vs. snapshots, and that is what draws them into our Newmarket wedding photography studio.
Serving Newmarket, Aurora, Richmond Hill, Markham, Vaughan, Toronto and Beyond
Jennifer Newberry Photography offers Newmarket wedding photography coverage in the GTA, including but not limited to, Newmarket ON, Toronto ON, Waterloo ON, London ON, Hamilton ON, and the surrounding areas.
Not looking for a Newmarket child or family photographer? Please be sure to consider me for your wedding and event needs in the Newmarket area.